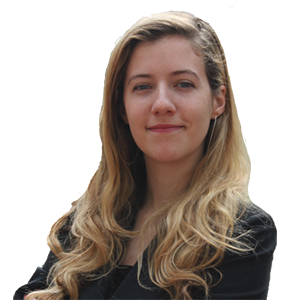 Prior to working at The 74, Zoë covered equity in education for The Teacher Project, a team of reporters based at Columbia Journalism School. While she was there, Zoë wrote stories on a wide range of issues, from online credit recovery to alleged abuse at a chain of for-profit alternative schools to disparities in access to early intervention services for two-year-olds with autism. Her work has been published in The Atlantic, BuzzFeed, Slate, and ProPublica, and it has won her acclaim along the way: Zoë was the recipient of the 2018 Nellie Bly Cub Reporter Award from the New York Press Club, the 2018 Best Investigative Reporting Award from the Education Writers Association and the 2017 Front Page Award for Best Online In-Depth Reporting from the Newswomen's Club of New York.

Thanks in large part to her mentors, Zoë has regularly met with other journalists to talk about her projects. She was featured on the EWA podcast talking about her team's audio project, What My Students Taught Me, and she also spoke at an EWA conference about her coverage of early childhood education. Most recently, she co-taught an investigative reporting class at Columbia Journalism School.

Prior to joining the education reporting community, Zoë worked as the research editor at Philadelphia Magazine. She is the proud owner of a small, fluffy pup named Milo, who likes taking her for walks in the park in his free time.
Submit a Letter to the Editor