CUNY Moves Quickly to Distribute $118M in Federal Aid Directly to Students at Same Time It Faces Ire Over Potentially Deep Course Cuts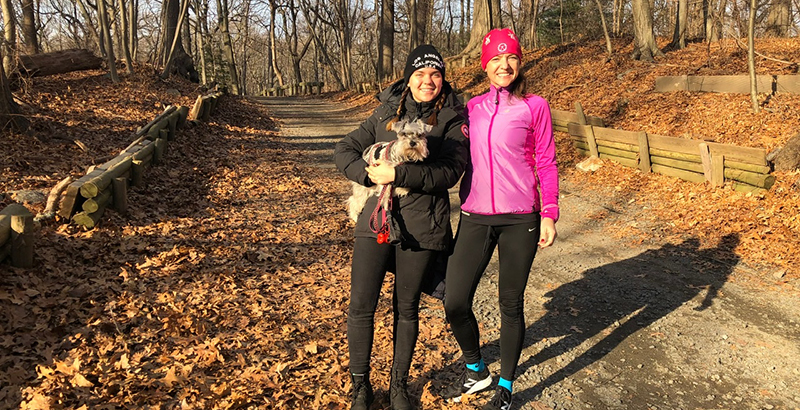 The morning in mid-May that Magdalena Jumas learned she and her mother would receive $1,500 in emergency financial aid from their university to offset losses from the coronavirus, the 19-year-old felt a weight lift from her shoulders.
"It was a 'light shining down on me, angels singing in the background' kind of moment," she says. "That's rent for the month, plus groceries for another two months."
She called her friends to share the good news and then, because it was finals week, Jumas, who attends Brooklyn College and plans to major in urban sustainability, returned to working on her final papers.
Magda and her mother, Anna, are two of the 190,000 students enrolled at the City University of New York — the sprawling, 25-campus higher education system in the pandemic's epicenter — who are eligible to receive money through the CARES Act, the federal coronavirus rescue package that was signed into law March 27. That's approximately 70 percent of the student body, many of whom are low-income: 42 percent of CUNY freshmen come from homes with annual earnings of $20,000 or less.
The system is among the first in the country to distribute that money, which comes from a $12.5 billion pool — one of three set aside by Congress for higher education during the coronavirus.
Although the CARES Act requires that schools give at least half of that aid directly to students and explain how they're distributing the money — both to the U.S. Department of Education and on their websites — details about how the funding falls into students' pockets has been left up to institutions. The department was unable to provide The 74 with the number of colleges and universities that have distributed their grants, or the amount of CARES money that has made it to students. According to press secretary Angela Morabito, 4,206 institutions have applied for and received a total of $6.1 billion.
CARES has allocated a total of $118 million to CUNY. The system is basing the amounts distributed to students upon information provided in their federal financial aid forms, including family income, enrollment status and whether or not dependents are in the picture. Unlike at some universities, scholars did not have to apply to receive aid.
Students at the University of Michigan, North Carolina State and Florida State University have also received their grants — as have some at UNC Chapel Hill, where delays in distribution initially fueled criticism of university officials.
CUNY spokesman Frank Sobrino declined to provide dollar amounts for the range of disbursements, but some students say they have heard the maximum for individual grants is $1,200. The money is meant for expenses "related to the disruption of campus operations," including — crucially — housing and food, health care and child care. In a time when 1 in 4 American workers has filed for unemployment since the pandemic began in March, the grants are the kind of economic assistance many sorely need.
Like other schools around the country, CUNY is bracing itself for a tidal wave of economic turmoil caused by the coronavirus. Without more federal assistance, the state of New York faces a $13 billion revenue shortfall. Mayor Bill de Blasio is considering reducing CUNY's funding by $31.6 million, according to the university.
"Badly needed additional federal support has not materialized," Sobrino, the CUNY spokesman, wrote in an email to the 74. "CUNY joins in calling on the federal government to take prompt action to support New York and stave off potentially deep cuts to our academic programs, campuses and our students."
As a result, the system could cut fall course offerings by up to 25 percent, an idea that has students and faculty worried.
"To allow cuts at CUNY without a fight is atrocious," Barbara Bowen, president of the union representing university staff, said in an interview with THE CITY. "It's unacceptable, when CUNY represents such a lifeline for the future, and for survival, for exactly the people who have been hardest hit by this pandemic."
Jumas knows that the fall semester could look different than last year. Her boyfriend, who attends Baruch, one of CUNY's 11 four-year colleges, recently told her about an email he received from the school, explaining that come September, classes might still be online.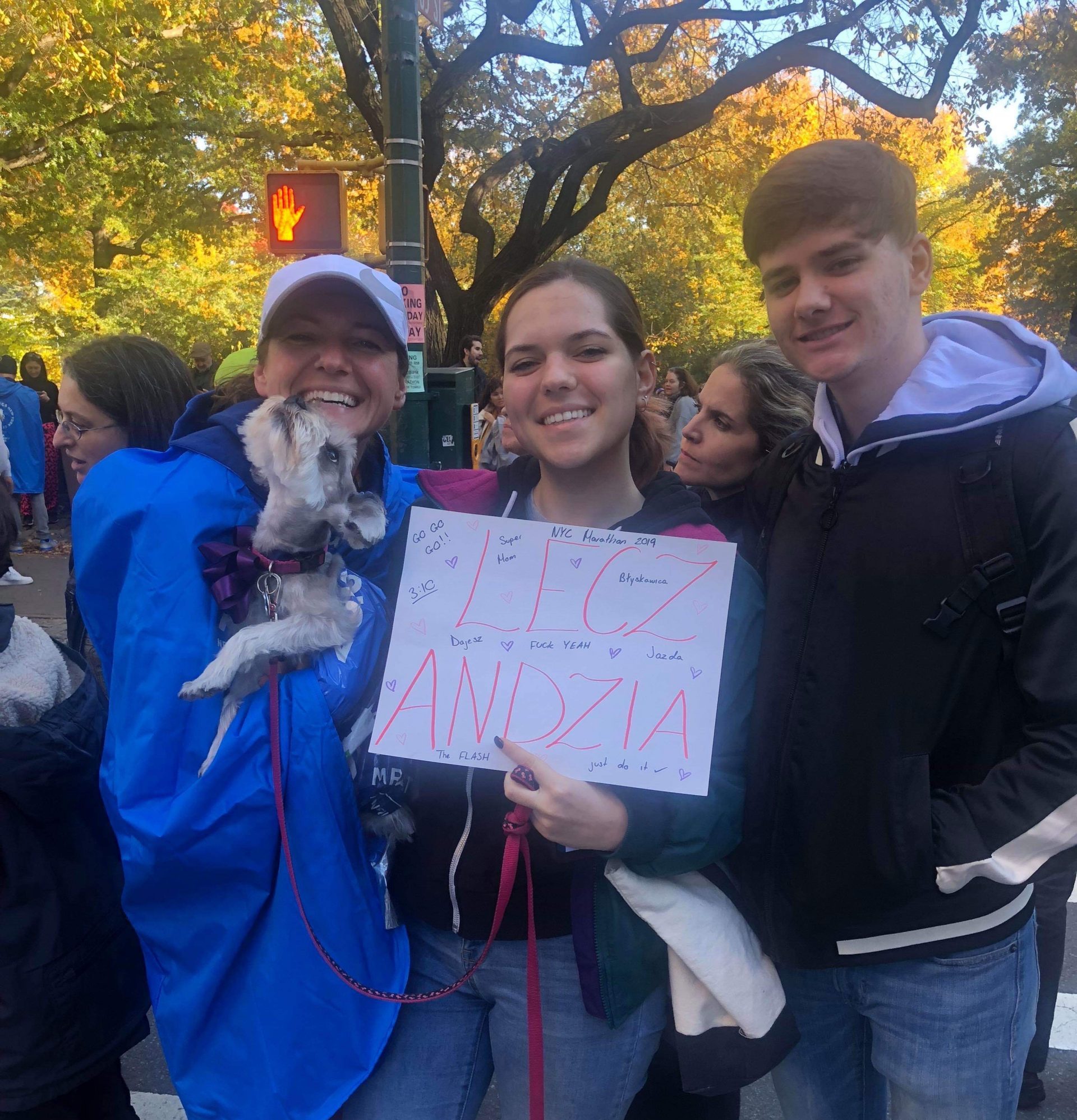 Before the pandemic, Anna, Magda's 47-year-old mother, worked part time as a house cleaner, ran marathons at a speed that qualified her for an exclusive race in London this spring, and studied for her certification in radiologic technology at CUNY's LaGuardia Community College on Long Island. Now, Anna can't do her side job, the London trip has been canceled, and there's a chance that she won't graduate this month as planned because it's been impossible for her to work the clinical hours necessary to earn her degree.
Two to four days a week, Magda walks from the Williamsburg home she shares with her mom and the family dog to Peter Pan Donut & Pastry Shop in Greenpoint, where she sells sweets, sandwiches and coffee. Tips haven't been as robust lately due to the pandemic, she says. That — along with the fact that her mother had to stop working her part-time job — means that the $1,500 they received from CUNY will go far.
Not all CUNY students who are financially struggling during the pandemic are eligible for CARES grants under the federal guidelines. Undocumented students and international students, for instance, aren't able to receive the funding, due to restrictions outlined by the Department of Education. That limitation recently prompted California community colleges to file a lawsuit against Education Secretary Betsy DeVos.
CUNY has invited students who don't qualify to enter a lottery for separate funding instead. Sobrino, the spokesman, declined to say whether the lottery has been conducted yet or what percentage of students who enter will win the one-time $500 grants.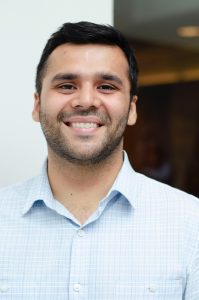 Syed Saadullah Sajid, a 26-year-old MBA student from Pakistan, was disappointed to learn that the CARES grants wouldn't extend to international students. Sajid is halfway through his two-year program at Baruch. His summer internship has been canceled due to COVID-19, and he can't go home because flights have been canceled.
"We still have expenses living here in the city," he says. "I was looking forward to working. Seeing that every local student received the stimulus, but we didn't — it didn't make me happy."
For Magda, the Brooklyn College student, things are different. These days, when she dons her turquoise mask and heads up the street to work, her mind sometimes strays to how much the world has changed. The past two months have been hard, she muses. But at least for now, life looks a little bit brighter.
Support The 74's year-end campaign. Make a tax-exempt donation now.