District, Charter & Private School Leaders — Two of Them at the Pandemic's NYC Epicenter — Rally to Offer Students Social-Emotional Support Remotely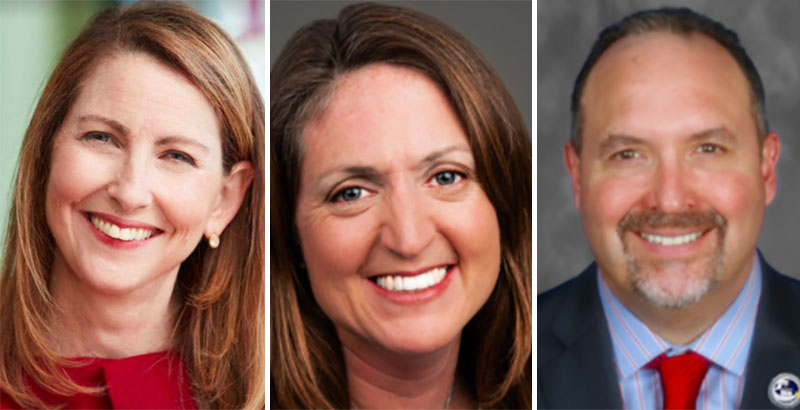 Learning during COVID-19 has been a relentless uphill battle, the likes of which most students, families and educators hadn't yet seen in their lifetimes. Parents around the country have lost their jobs; others have lost their lives. Families are struggling to feed their children, never mind homeschool them.
In New York City, the site of the nation's biggest school district and the epicenter of the pandemic, those challenges are being felt most acutely in poor communities, where residents are dying at more than twice the rate of their wealthy neighbors, according to data released May 19 by the Health Department.
Online learning is no substitute for the support that teachers can provide in person. So how can schools address the social and emotional needs of kids at a time when teachers and students have been forced apart?
"Obviously, [remote learning] is not the same as being able to give a kid a hug or walk a kid around the hallway," said Eva Moskowitz, CEO of Success Academy, the city's biggest charter school network. "How do we keep kids positive, how do we keep kids motivated, how do we keep kids having a sense of control, even though the world around them is spiraling from a health perspective and an economic perspective?"
Moskowitz was joined by Kathleen Porter-Magee, superintendent of Partnership Schools, a network of seven Catholic schools in Harlem and the South Bronx, and Juan Cabrera, superintendent of El Paso Independent School District in Texas, to address how their schools are supporting students during the pandemic. They convened at a webinar Friday, moderated by Michael Petrilli, president of the Fordham Institute, a conservative think tank, and sponsored by the Collaborative for Academic, Social, and Emotional Learning.
Once the coronavirus hit, the first challenge the three administrators confronted was making initial contact with students.
The week of March 12, Cabrera formed a task force within his administration and enlisted the help of the United Way and local mental health organizations to connect with the district's 55,000 families. After the first couple of weeks, there were still about 17,000 students who were unaccounted for. As of last Friday, he said, that number was down to 114.
Next, Cabrera and his team asked a series of questions that addressed life beyond academics. "We wanted to know how they were doing … Have they faced any trauma, has their situation changed? Do they need help at all?" Cabrera says the team made sure to mention the nonprofits they had partnered with, including the local food bank, El Pasoans Fighting Hunger, in case families needed those resources.
Moskowitz explained that efforts to stay in touch with students since the pandemic began have been fueled largely by the relationships teachers had been working to build with their students for the first seven months of the school year.
At Success Academy, a network of 18,000 students in grades K-12, that meant 64,000 meetings in a week, Moskowitz said, with principals, teachers and school psychologists reaching out to have one-on-one conversations with students. It also means listening carefully for calls for help — for instance, if a student reports that his or her friend is struggling with anxiety.
School leaders who had already distributed technology among their students before the coronavirus struck were at an advantage because it gave them a way to stay in touch with students. In El Paso, for instance, Cabrera had already given all sixth- through 12th-grade students take-home devices in 2018.
Cabrera, Moskowitz and Porter-Magee explained that they've had to reimagine the role that school plays in the lives of students.
"We are half a social services agency and half an academic institution now," the El Paso schools chief said.
"We always have been serving poor kids, but the volume of challenges is at a decibel level that we're not used to," Moskowitz added. Among the issues her students have faced are not having enough food, running into dental problems and having their glasses break.
Porter-Magee has tried to alleviate pressure on families in her network by creating a COVID-19 Family Relief Fund for members of the community whose lives have been disrupted by the disease. Parents, grandparents and primary caretakers can apply to receive grants of up to $500 to offset job loss or unexpected medical costs.
"We want to empower students and give them agency," Porter-Magee said.
All three school leaders emphasized the importance of supporting teachers in their own pursuit of social and emotional well-being so that they can better assist their students in turn. Porter-Magee explained that, for her network, virtual community Mass and prayer have played a critical role: "With all the hardship that families are going through, drawing strength through faith is really important." Moskowitz said Success Academy has provided its teachers with a series of workshops on topics ranging from getting enough sleep to nutrition, to mindfulness and yoga.
Students need more opportunities to connect with each other and their teachers throughout the school day, all three said. Moskowitz has split classroom morning meetings for the youngest students in half so that teachers can pay more attention to individual kids. Cabrera said his district has moved most of its extracurriculars online. High school bands have performed concerts online; coaches are leading workouts over Zoom. Cabrera is also expanding the district's usual summer school for remediation to all students so that teachers can stay in touch with kids.
One of Porter-Magee's principals had a novel idea for connecting with students — on a recent morning, she asked the kids to submit written responses explaining how they were feeling that day: red if they were scared, yellow if they were frustrated, or green if they were happy.
Checking in with students about trauma, how they're feeling and the unfolding pandemic is "every bit as important, and maybe more important, than academics at this time," Cabrera said.
The path forward is murky. Cabrera, Moskowitz, Porter-Magee and their staff have been staying in touch with students after spending over half of a year laying the necessary groundwork in person. This fall, however, schools might still be operating remotely, including in New York City, leaving teachers in the position of welcoming new students with whom they haven't already forged a connection.
As a result, Petrilli said, "we may have an even bigger mountain to climb next year."
Disclosure: Campbell Brown sits on Success Academy's board of directors. Brown co-founded The 74 and sits on its board of directors.
Get stories like these delivered straight to your inbox. Sign up for The 74 Newsletter