As COVID-19 Keeps Most Schools Shuttered for the Rest of the Year, a Growing Number in Wyoming and Montana Partially Reopen
By Zoë Kirsch | May 6, 2020
When seniors in Kemmerer, Wyoming, get phone calls from school staff asking them to submit missed assignments, the teens act fast — it's that, or schedule a time to come into Kemmerer Jr.-Sr. High School in person.
"The minute they get a time slot, they miraculously turn in all their work," Teresa Chaulk, the superintendent of Lincoln County School District #1, says with a chuckle, in between signing diplomas in her office with the district's board chairman. "We haven't had a senior show up."
The idea of kids returning to school during the nationwide coronavirus shutdown isn't merely an empty threat or a far-off plan in Kemmerer, the biggest city in Lincoln County. It's already happening there in the country's second-most sparsely populated state. For weeks, students in Chaulk's district, namely those receiving special education services and enrolled in CTE classes, have been entering district buildings in small numbers. Recently, they were joined by dozens more.
Wyoming is one of just three states that haven't ordered or recommended that school buildings close for the rest of the academic year, according to Education Week. That cohort has been shrinking fast, with new announcements coming every week. New York Gov. Andrew Cuomo conceded last Friday, for instance, saying that his administration considered it impossible to reopen schools before June "in a way that would keep children and students and educators safe."
While the governors still holding out have hailed mostly from the Northeast corridor — Maryland and, until days ago, Connecticut, New York and New Jersey — it's districts in the rural Western states of Wyoming, Montana and Colorado that are starting to experiment with reopening during the ongoing pandemic. Others, like Idaho, are flirting with the idea. In Montana, one tiny public school will open to 18 staff members and several dozen students May 7. In Colorado, a superintendent has planned voluntary, in-person tutoring sessions at her district's secondary school.
State and district officials leading these efforts insist that reopening this spring is the right decision because it gives students much-needed support, but public-health experts warn that the move comes too soon. The conflict over whether or not it's wise to reopen schools in these states — and what will happen after they do — could offer a preview of what's to come in more populated regions of the country, where those same scenarios will be playing out in late summer and early September.
Experts point out that the supports necessary for stemming the virus's spread aren't yet available in these communities — and that reopening schools too early risks gambling the lives of students and their families.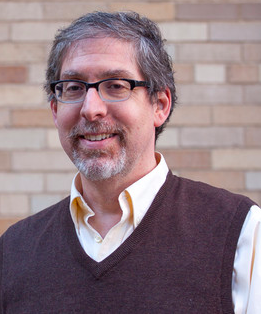 "Schools are a mixing cauldron for disease," says Jeffrey Shaman, one of the nation's leading epidemiologists, who teaches at Columbia University. "Kids interacting in close proximity is a really good environment for the transmission of respiratory viruses. Opening them early is not the strategy I would recommend."
While President Trump has pushed states to reopen schools as part of his effort to hike up the flailing economy prior to the 2020 election — saying on April 28 that governors should "seriously consider" it — some educators have echoed Shaman's concerns. The country's two national teachers unions denounced the president's statement; the head of one, the American Federation of Teachers' Randi Weingarten, urged her members to "scream bloody murder" if they're asked to return to classrooms before doing so is deemed safe.
Kathy Vetter, the president of the Wyoming Education Association, was surprised to learn from The 74 that some teachers in her state are back in the classroom in a capacity beyond limited instruction for special needs students. Most of the teachers she's spoken with have said that they aren't ready for schools to reopen yet out of concern for the health and safety of their students and colleagues, she explained.
As they have in other parts of the country, protests are springing up around Wyoming, with some residents demanding a return to life as they knew it before the coronavirus. Two schools chiefs in Chaulk's region — one in Evanston and another in Jackson Hole — have told her they'd be excited to reopen their buildings to all students on May 18, if the state would only give them the go-ahead.
Any student deemed in need of person-to-person time 
Last week, 75 of the 614 students at Lincoln County School District #1 went to school. Those in grades 7-12 showed up at Kemmerer Jr.-Sr. High School, and younger kids trickled in and out of Canyon Elementary, where they took turns glancing out the window at the pride of the district, a six-year-old football stadium with bleachers that, in better times, bounced sunlight onto fan faces before a hilly backdrop.
Chaulk expects foot traffic to stay about the same at both buildings over the coming weeks, as the district continues serving seniors at risk of not graduating, plus special needs students, CTE students, and, as the superintendent puts it, "any other student that a teacher deems in need of person-to-person time for academic or social-emotional success."
That's casting a pretty wide net, given that, a month and a half into the nation's forced relationship with online learning, it's become widely acknowledged that the screens-only version of school is a strain on teachers, students and their families. That realization likely comes as no surprise to the researchers who have studied the issue, some of whom found, in 2016, that kids taking online classes fared worse in credit recovery and on algebra tests than their counterparts in a face-to-face setting.
On any given day, you won't find more than 15 students passing through a single building in Lincoln County School District #1, according to Chaulk. For teens in grades 7 through 12, the in-person instruction is meant to supplement the half-day Zoom lessons they have with teachers from 8:30 in the morning until 12:30 in the afternoon. All are required to wear the cloth masks stitched by members of the community, she said, to get their temperatures taken upon entry, and to practice social distancing measures and wash their hands. If a family reports that their child has visited somewhere with a live COVID case, the student has to self-quarantine for 14 days before returning to school.
Rosa Salzman, who runs special education for the district, overseeing learning for six students with IEPs, says that the parents she interacts with are grateful for the support the in-person instruction provides — "especially the ones with kiddos who are high-needs." Her charges linger in a suite of rooms in Kemmerer Jr.-Sr. High School for three to four hours at a time, where they receive speech and occupational therapy — the same services that they'd get in a normal, non-pandemic week.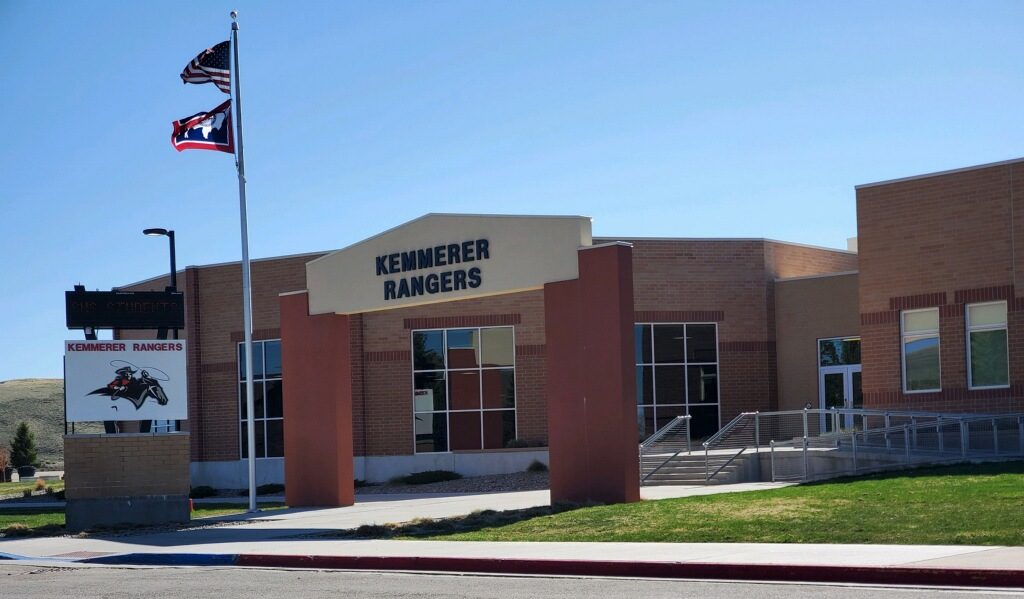 Shaman, the epidemiologist, says that some of the precautions the district is taking are "sensible" — reducing class sizes, for instance, and requiring that everyone wear masks ("though you do have to worry about compliance with kids").
Monitoring temperatures, on the other hand, isn't an effective means of curtailing the disease. By the time a teacher or student has developed symptoms, including a fever, they've reached their peak level of contagiousness, which means they've been spreading the virus since long before they were detected. And that doesn't account for the individuals who catch the virus and spread it without ever showing symptoms at all.
Instead, Shaman recommends proactive testing, a measure that's been practiced in a limited capacity in places like Syracuse, New York, and Carmel, Indiana, a wealthy suburb north of Indianapolis. It involves going into the community, taking swabs and having children spit in cups to better understand the disease's local spread. As of May 6, there were 10 cases of COVID and no deaths in Lincoln County, Wyoming.
That level of testing — along with "contact tracing," the process of identifying those who could have crossed paths with an infected person — are necessary precursors to any kind of state- or district-level reopening of schools, Shaman says. Before schools in a particular place reopen, he explains, the community in question should have reduced local case numbers to the degree that three things are true: first, the rate of spread is less than 1, meaning the disease incidence is diminishing; second, there has been at least a 14-day downward trend in case numbers; and third, there's no longer an added burden on the local hospital system.
Wyoming is one of many states that still don't have the number of contact tracers needed to track coronavirus spread, according to NPR. And it isn't among the small handful of states — New York, Louisiana and Washington — that are hitting or surpassing the testing rate of South Korea, a country that epidemiologists frequently point to as a paragon of virus-quashing, along with New Zealand. Schools in South Korea are not reopening until May 13.
If COVID comes to their valley
Shortly after Jillian Balow, Wyoming's superintendent of public instruction, closed schools statewide on March 16, she gave districts three weeks to submit and start implementing "adapted learning plans." Schools chiefs were subsequently afforded the wiggle room to tell the state about changes to those plans — that's how Chaulk was able to start providing limited in-person learning so early.
On April 28, Wyoming's health officer codified the allowance, ordering the continued closure of schools through May 15 but adding that buildings could stay open "to provide limited instruction to certain students." So far, eight of the state's 48 districts have sought and won approval to use that opportunity, and Balow says that she expects about a dozen more applications in the weeks to come. Her office has yet to reject a single plan.
That guidance came just three days before May 1, when Wyoming hit its projected peak in coronavirus fatalities before the start of August: 3.6 daily deaths per 100,000 people. That's fewer losses per capita than New York but more than Massachusetts, according to data collected by NPR. A tally maintained by the New York Times shows that Wyoming has been the site of 596 COVID cases and seven deaths.
On April 27, while Wyoming's superintendents were on one of their weekly Zoom catch-up calls, Chaulk took Balow up on her invitation to talk about the recent changes happening in Lincoln County School District #1.
Damien Smith, a former principal from Idaho who is new to both Wyoming and his superintendent role, listened to Chaulk's presentation with rapt attention. Limited in-person instruction seemed like a way to help the small fraction of students in his Uinta #6 district who hadn't been showing up for their online lectures and turning in their assignments — kids he and his principals had already paid in-person visits to, with varying degrees of success.
"Teresa's been fortunate," Smith said. "That's exactly the direction we want to go in with individualized groups." His district is relatively close to hers, too — 45 minutes south in the direction of Utah.
Some superintendents on the call complained that their local health officials wouldn't let them partially reopen schools yet — the state requires districts to get that permission prior to seeking it at the state level. In tiny Fremont County School District #2, about four hours north of hers, Chaulk said, the superintendent was denied permission because the number of COVID cases regionally was still increasing.
Smith initially had that problem, too. The first time he approached his county's public-health officer about bringing limited in-person instruction to the district, the doctor rejected his pitch, citing the state's school closure order from mid-March. Uinta County had two confirmed COVID cases at the time.
After the updated state guidance was released in late April, Smith circled back, and this time, the public-health officer was more open to the concept, according to the schools chief.
Smith has worked with his administrative team — principals, nurses, and the district's directors of special education, activities, maintenance and transportation — to draft a plan modeled after Chaulk's, explaining how Uinta #6 will teach special needs students as well as those who have fallen behind. He estimates that, if the plan is implemented, it will mean that 80 to 100 of the district's 730 students will pass through one of the four school buildings designated for limited learning each week. That the county already has eight cases of COVID doesn't concern Smith; none, as of yet, are in his valley.
Shaman, the epidemiologist, warns that a community having a relatively small number of cases isn't sufficient justification for reopening its schools. That's because detected cases are a single data point that doesn't reflect the potentially significant number of people who are currently spreading the disease pre-symptomatically or asymptomatically.
The timing of Wyoming's May 1 peak also doesn't worry Smith, given that he's not planning to welcome students back to school until 10 days after it, on May 11 — still less than the 14-day minimum decline in new cases recommended by Shaman and federal guidelines.
The superintendent does find Wyoming's death rate worrisome, however, given that his community is so tightly knit. Families in the district use the same grocery store and two gas stations, plus a third one along the interstate a few miles outside of town.
"If it does come to our valley, and we do have community spread, it could potentially happen fast," he says.
Smith also recognizes that many of the students whom in-person instruction is intended to help have high-risk family members — relatives over 65, for instance, or those with diabetes.
Balow, the state superintendent, says that partially reopening schools is a good option for Wyoming districts, particularly the more rural ones, given their sparse populations. "In a rural state like ours, there are opportunities for schools to open for limited in-person instruction for students who are most in need," she argues.
But Shaman begs to differ. "In a rural community, school is one of the main places where transmission could happen and lead to super-spread," he says. In urban environments, there are a wide range of places for the contagion to jump from one person to another: buses, stores and crowds in the street, to name a few. In rural places, on the other hand, there are fewer potential points of transmission, making schools all the more likely to be the setting of COVID spread.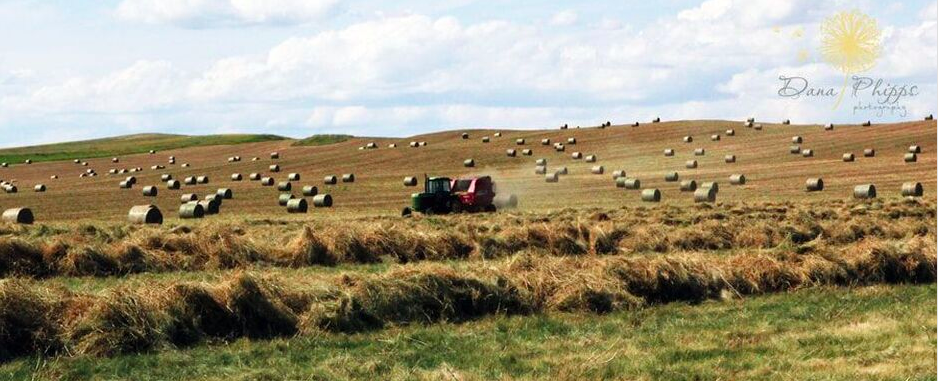 Balow's decision to give districts the option of implementing in-person learning followed on the heels of a mid-April statement from neighboring Montana's office of public instruction. Because the state is local-control, school districts there were allowed to do whatever they pleased, insofar as reopening goes — provided that the governor reversed school closure and stay-at-home orders before the end of the school year. Gov. Steve Bullock did both, and since then, 12 Montana districts have said they're opening at least one school building for some or all students, according to data collected by the state.
Garfield County, for instance — the site of several Tyrannosaurus rex excavations — has decided to open two of its elementary schools to students for a combination of in-classroom and distance instruction starting May 7.
The rest of Montana's 399 districts have opted to keep their buildings shut.
One Montana parent submitted a comment to her local school board, writing, "I have concerns about reopening the schools before we see the impact of reopening the state. If bars and restaurants are opening on the 4th, we won't know what type of impact that will have on the community spread of COVID-19 until at least two weeks later," the Missoulian reported.
Experts say that the parent has a point. There's typically a lag between the time when somebody gets infected, gets sick, and the moment their test comes back positive, which means that there will be a delay between officials instituting a new policy change and an apparent increase in official case number count.
"You have a long delay between what you do and seeing the consequences of those actions," Shaman says. "We'll only realize what's happened three weeks after we've been relaxing measures again." Meanwhile, the disease will continue to spread.
In Colorado, an amendment similar to the one in Wyoming was added to a March 18 executive order from the governor closing schools, a mandate that was repeatedly extended to the point that it now goes through the end of the academic year. In late May, Gov. Jared Polis expressed support for districts wanting to provide one-on-one and small-group instruction, so long as local health departments are on board.
---
"We need schools, we need them in session. But we need the public will and political leadership to find solutions in an appropriate way. We need to think this through."
—Jeffrey Shaman, Columbia University epidemiologist
---
At least one state is considering rebooting the 2020-21 year early with partial reopenings this summer: Alabama's state superintendent just told AL.com he's thinking about letting schools there reopen in June for small groups of kids ages 13 and up.
Public-health experts have acknowledged the urgent need to reopen schools while also asking whether these specific communities are in a safe enough place to do so.
"We need schools, we need them in session," Shaman says. "But we need the public will and political leadership to find solutions in an appropriate way. We need to think this through."
The potential downside, they warn, is big. Reopen too early, and there's a risk of the disease rebounding unnecessarily, with a rise in case numbers and a return to accelerated transmission. Reopen too early, they say, and we risk turning our families into guinea pigs.
Sanitizing everything that students touch
These days, Smith, the Uinta #6 superintendent, is breathing sighs of relief. Over the weekend, the state and the county's public-health officer approved his plan to start limited in-person instruction. With any luck — as long as shipments of masks and temperature monitors arrive on time — some of the district's students will be back on campus this Monday, May 11, just as they have been in Lincoln County School District #1.
Not too far away, Salzman, the special education teacher in Lincoln County, wraps in-person instruction for the day at her suite of rooms in Kemmerer Jr.-Sr. High right around noon. She and a few paraprofessionals sanitize everything their students have touched today: tables, chairs, iPads, pencils and "manipulatives," like the rainbow-colored plastic bears they use to teach math. Eventually, her son joins her there to work on some of his own assignments; he can concentrate better here than at home, away from his 4-year-old sister, she says.
While being a teacher and educating her own kids can be a struggle these days, Salzman rests easy knowing that the district has her back.
"I feel confident that we're being safe, that our kids are being safe, and that the parents are being safe with the kids," she says. "Reopening schools wouldn't be easy to do if we had active cases in our community. I do have people in my life that are high-risk."
---
Lead image: Lincoln County School District #1's Ranger Stadium sits next to its elementary school, where some students began receiving in-person instruction weeks ago (Schools Superintendent Teresa Chaulk)
Support The 74's year-end campaign. Make a tax-exempt donation now.