Meet the Changemakers: 12 Extraordinary (and Inspiring) Educators We Met This Year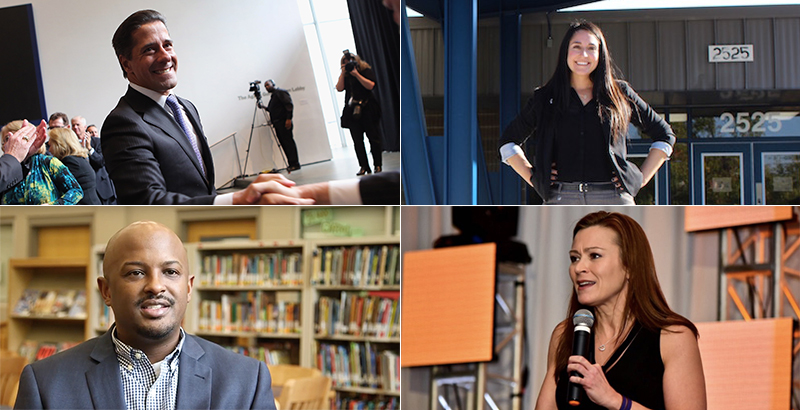 The holidays have hit full stride here at The 74, but we're still buzzing about the unforgettable educators we met this year. We've all encountered teachers who inspire us, but the innovators we met in 2017 have pushed our seasonal thankfulness to new heights.
From changemakers championing Puerto Rican students and their hurricane-battered schools, to small districts using technology to turn around achievement gaps in rural South Carolina, they're the stories of movers and shakers, both big and small, showing us the extraordinary impact educators have in shaping classrooms across America one student at a time.
There was the superintendent in Florida who said immigration enforcement will happen in his schools "over my dead body." The New Orleans native who helped turn around some of the city's worst-performing schools. The head of a Rhode Island school that refuses to fail teen mothers. The professor who helps guide Sesame Street on science matters, and helped dream up the ever curious, ever persistent, totally gritty Grover!
Here at The 74 the year was filled with countless inspiring heroes just like this, but if we highlighted them all, this post would rival the longest of holiday novels. So here are our top picks: a dozen school leaders we can't stop clamoring about and their share-worthy stories.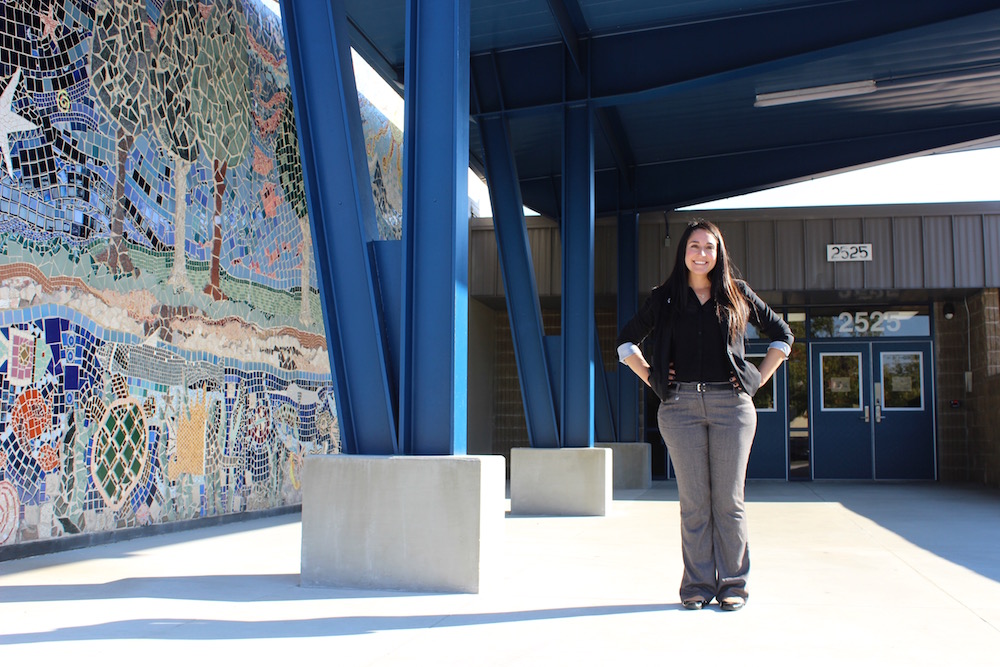 Elsie Urueta, head of school at Tulsa Honor Academy: By the time Elsie Urueta graduated from high school, she noticed that many of her immigrant and Latino peers from her East Tulsa, Oklahoma, neighborhood schools wouldn't be joining her in college. Frustrated by the systemic injustice, she decided to do something about it. After a prestigious Building Excellent Schools fellowship, Urueta opened Tulsa Honor Academy, a rigorous academic middle school in a mostly Latino neighborhood determined to send 100 percent of its students to college. Read our full story about Urueta and Tulsa Honor Academy.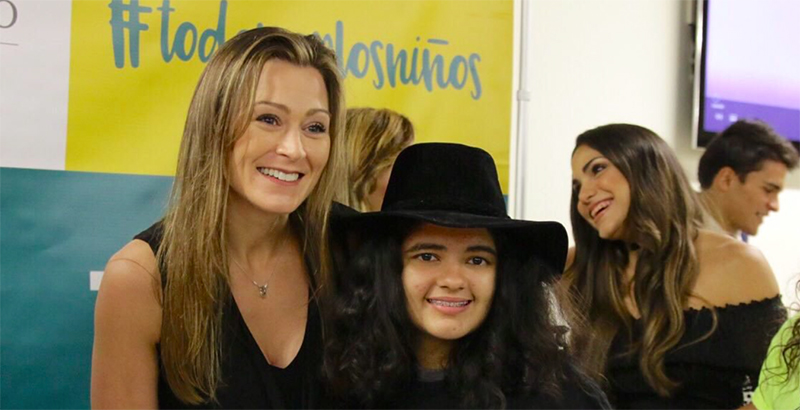 Julia Keleher, Puerto Rico education secretary: Hurricane Maria's devastating impact on Puerto Rico has come with major challenges for the island's public school system, including pervasive student trauma, classrooms ravaged beyond repair, and a month of closures. But Puerto Rico Education Secretary Julia Keleher, a former U.S. Department of Education official, sees an opportunity. Student performance in Puerto Rican schools has lagged for years, and Keleher was already working to overhaul the system, beginning with bureaucratic inefficiencies at the island's unitary education department, when the hurricane struck. Read our full story about Keleher and Puerto Rico.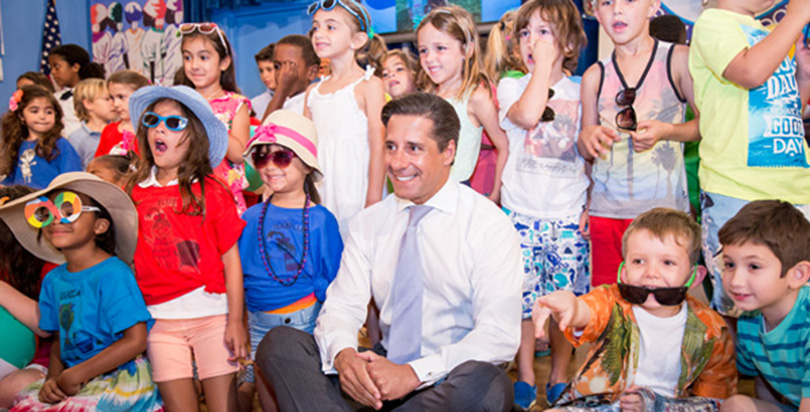 Alberto Carvalho, superintendent of Miami-Dade County Public Schools: Once an undocumented immigrant himself, Carvalho added his district to the "sanctuary schools" movement, saying, "I see myself in the eyes of our kids. Some of the challenges that the kids face today, I sort of experienced them … I experienced being an undocumented teenager in America." Carvalho says he's been assured by federal officials that they have no intention of entering public schools or making arrests on school campuses. But as the leader of a district where 50 percent of students were born outside the United States, he has concerns about the number of families coping with an extraordinary degree of deportation stress on a daily basis. Read our full story about Carvalho and Miami-Dade County Schools.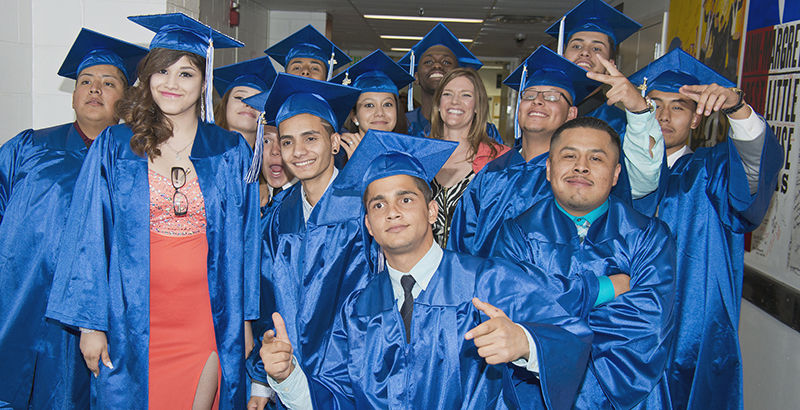 Annie Trujillo, principal of New America School's Lowry campus: There is a "very real fear" at Denver's New America School of President Donald Trump's commitment to cracking down on immigration. But that's not slowing Trujillo, known as "Miss Annie," and the New America network of charter schools from continuing its mission of serving at-risk high school students up to age 21. "When a student turns 18, they're pretty much done, and high schools will often start to weed them out, for lack of better words, earlier than that, if they're not on track to graduate." Not at New America. Read our full story about Trujillo and New America Schools.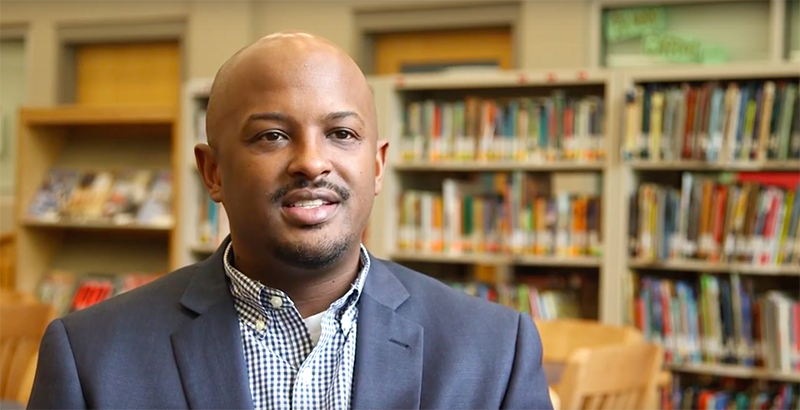 Jamar McKneely, CEO of InspireNOLA Charter Schools: Jamar McKneely went into nonprofit finance when he left college, but education tugged at him. "I can remember sitting in my cubicle thinking, 'I want to do something for kids.' " After more than 16 years of teaching in New Orleans, McKneely took over as principal of Edna Karr High School, helping the school rise from a D rating to an A, a feat he repeated at Alice M. Harte Charter School and Andrew Wilson Charter School. He's taken the schools from being the black sheep to being someplace people want to come study. "We don't consider our work done until every child has a quality school." Read our full story about McKneely and InspireNOLA Charter Schools.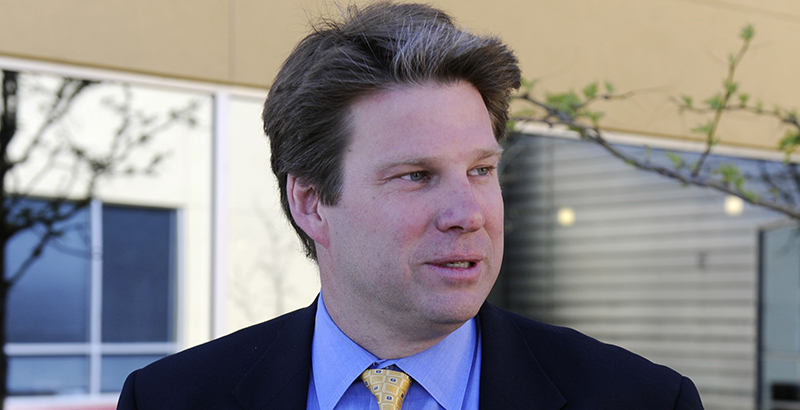 Bill Kurtz, CEO of the Denver School of Science and Technology: The Denver School of Science and Technology — better known by its acronym, DSST — celebrated its 10th year in which every student has been accepted into a four-year college. That's no small feat for a network in which nearly three-quarters of students are eligible for free or reduced-price lunch, a proxy for poverty, and 56 percent of students are Hispanic, numbers that largely mirror the district writ large. "The messages we should be sending our students and families is that everybody should have the opportunity to go to college," Kurtz says. "We want all of our kids to see themselves on that stage one day." Read our full story about Kurtz and the Denver School of Science and Technology.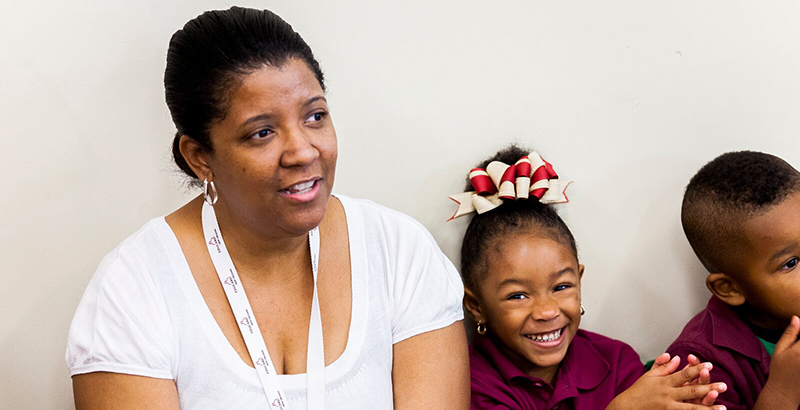 Angelique Shorty-Belisle, director of Educare's New Orleans Center: Hurricane Katrina left one of the nation's most notorious and crime-ridden public housing projects, New Orleans's St. Bernard Housing Community, under eight feet of water. More than half of the 5,800 residents displaced were children who had few acceptable public school options, much less the kind of quality preschool that would serve as the first step on the journey out of poverty. Enter Shorty-Belisle and Educare, an early childhood education program that a growing body of research suggests can prevent achievement gaps from ever opening. Read our full story about Shorty-Belisle and Educare.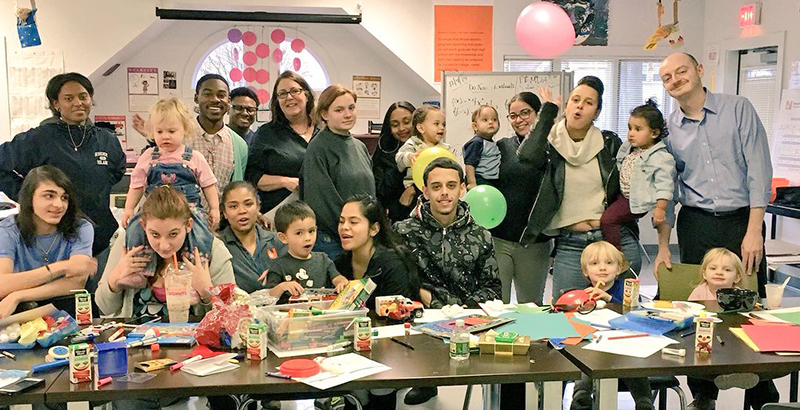 Toby Shepherd, head of school at Nowell Leadership Academy: In a school trying to meet the needs of pregnant and parenting students, Shepherd works hand in hand with the young women who are driven to make a better life for themselves and their babies. Their needs are often ignored by the average high school, where pushout of teen parents is "extremely prevalent," one expert said. "We're really working hard to figure out how do you create a high-performing, high-expectations charter school that's really zeroed in on this population," he says. Read our full story about Shepherd and Nowell Leadership Academy.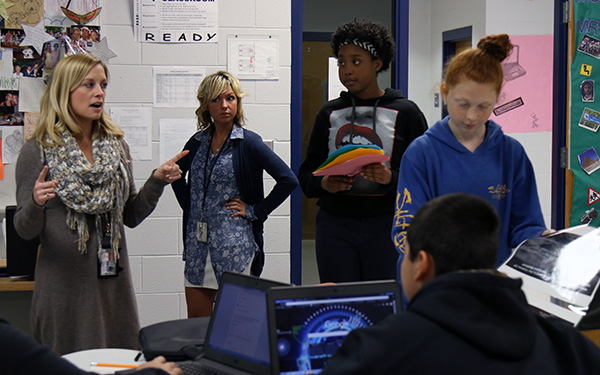 Brooke Hite, teacher at Colleton County High School: When Hite took a teaching job in South Carolina's "Corridor of Shame," a region known for historically inequitable school funding, she knew she'd be making less money than she could at wealthier districts. What she didn't expect was the staggering income inequality she saw in Colleton County, where about a quarter of residents live in poverty and only 14 percent of adults have a bachelor's degree or higher. Hite – who is now working on a master's degree – taught at the school's Cougar New Tech Entrepreneurial Academy, an outpost of the national nonprofit New Tech Network that has a mission of boosting high school graduation rates, college attendance, and employability. Read our full story about Hite and Colleton County High School's Cougar New Tech Entrepreneurial Academy.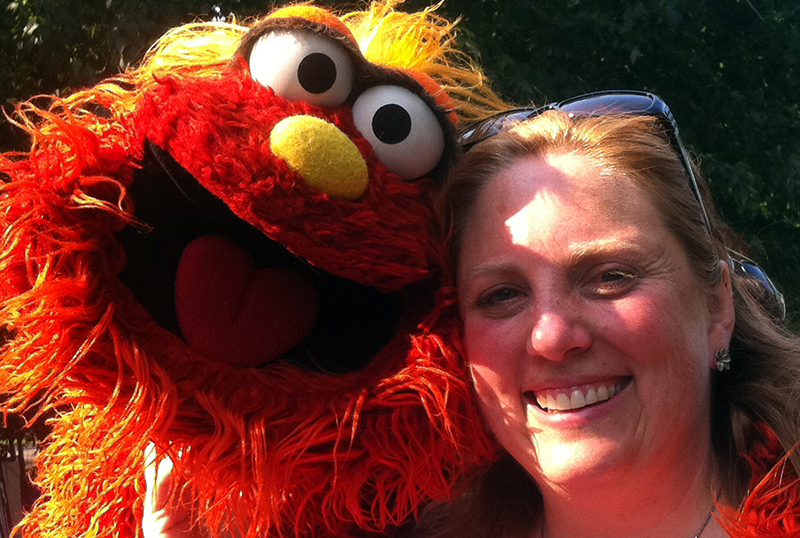 Sara Sweetman, assistant professor at the University of Rhode Island: It's not uncommon for Sweetman to receive emails asking questions like "Do pickles float?" That's because it's her job to review Sesame Street scripts for scientific accuracy. Together with the researchers, writers, and producers of the hugely popular children's program, she's reinvented one of the most-loved Muppets into a STEM teacher and superhero — Super Grover 2.0. She's become part of the show's secret sauce, with her ear for making scientific terms and concepts easier to learn, understanding that "kids are caught up in the humor and the silliness and don't even realize that they're learning along the way." Read our full story about Sweetman and the subtle science of Sesame Street.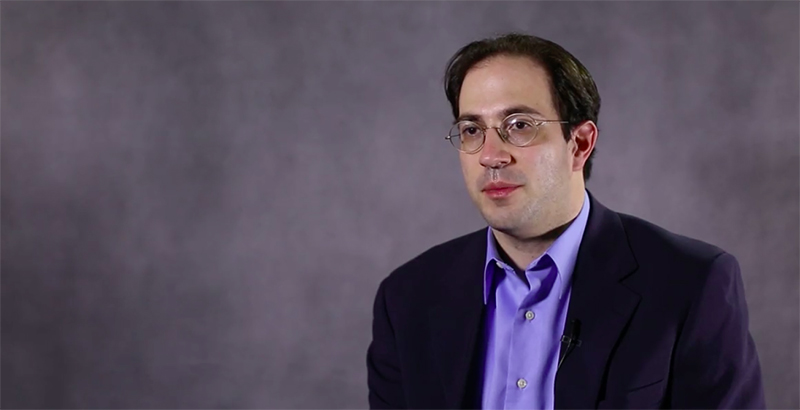 Jal Mehta, professor at Harvard Graduate School of Education: Mehta's sneakily rigorous work shows that major efforts to improve schools going back a century have nearly always fallen short in the same way. In part, it's because reformers overly relied on management solutions and because the superintendents who created the modern school system devalued teaching, leaving it to grow as a low-paying, low-status occupation. Mehta has become the expert on failed school reform, showing educators what it really takes to prepare students for success beyond high school. Read our full profile of Mehta and his take on how to raise student performance.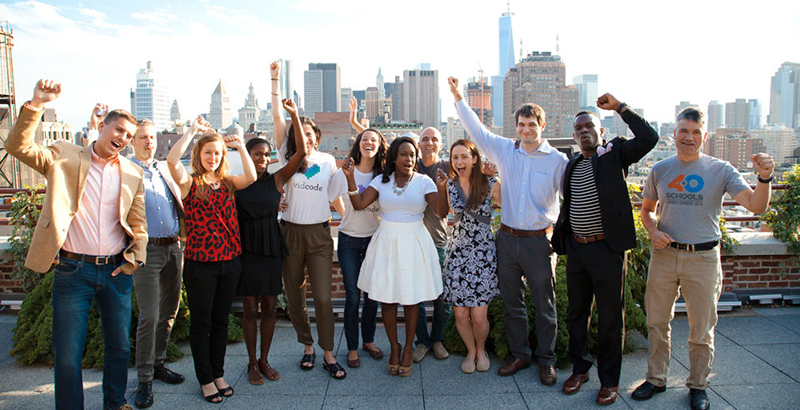 Jonathan Johnson, founder of Rooted School: While most high-performing schools have college pennants and the images and words of accomplished people of color on the walls, Rooted has reminders that audacious goals are met by meeting small targets, like getting a job right out of high school. Enter Johnson, whose 40-student startup school is preparing students to get two things when they graduate in four years: a college acceptance letter in one hand and a high-paying, high-tech job offer in the other. This may seem too big a goal for a tiny startup, but Johnson sees no acceptable alternative. "These kids just don't have 15 years to make a living wage." Read our full story about Johnson and Rooted School.
Get stories like these delivered straight to your inbox. Sign up for The 74 Newsletter