The Subtle Science of Sesame Street: What You Never Realized Grover Is Teaching Your Family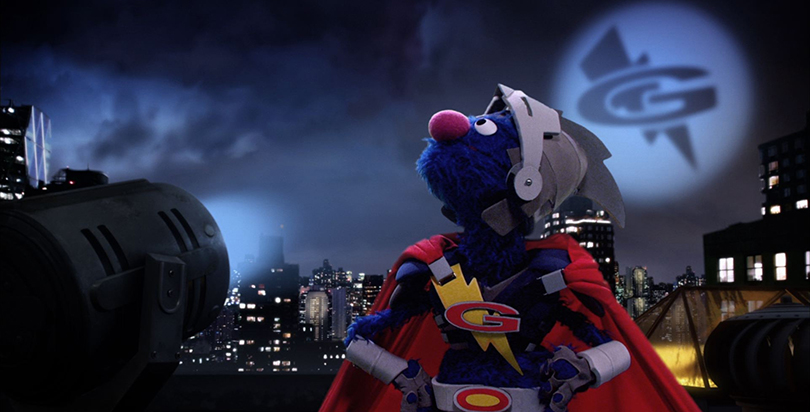 It was a crazy idea, and even today no one is sure who thought of it.
It was the researchers. No, the screenwriters. Or maybe the advisers? Whoever it was, seven years ago, dozens of Sesame Workshop team members were sitting in a room preparing for the 41st season of Sesame Street. The mission was to create episodes that would teach children about STEM — science, technology, engineering, and math.
That meant incorporating STEM throughout the show's classic street scenes. But the team also wanted a character to embody the ideas of STEM in separate segments. Which furry, wide-eyed Muppet could pull it off?
It was a critical question for a critical moment. Research showed that young children didn't have a good understanding of their natural environment. American students scored lower on science and math tests than their international peers. The previous year, President Barack Obama had begun the Educate to Innovate Campaign to boost math and science education.
One of the most influential media platforms for early childhood education, Sesame Street needed a smart teacher, a brilliant scientist, a savvy engineer. It needed … Grover?
"Grover is a wonderful character — he's such an innocent, but he's so not knowledgeable about STEM," said Sesame writer Christine Ferraro, recalling the moment when the idea was pitched. "Why would we have Grover doing this? Why would we have him teaching STEM?"
It was an interesting idea, but using Grover seemed slightly counterproductive.
"He's got great heart, he really tries his best effort, but he often fails, right? And I said, 'Oh my goodness, how am I going to be successful in teaching children about these skills when he's failing all the time?' " Sesame Workshop senior vice president of curriculum and content Rosemarie Truglio recounted at a STEM conference in October.
Soon, though, the team's science advisers pointed out that what made Grover seem like the worst candidate for teaching STEM actually made him the logical choice. Because of his propensity for mistakes and his relentless determination, Grover was the perfect relatable, engaging, hilarious, fluffy science teacher for early learners.
Young children needed a good science teacher who learned the way they did: through trial and error. In conversation, Truglio often refers to early learners as "natural STEM-ists" because of their unquenchable curiosity about the world.
'The most extreme time for learning'
"I told my children when they were little, 'You don't have to touch every trash can you pass,' " said Sara Sweetman, an assistant professor at the University of Rhode Island who has worked with Sesame Street since 2010. "But they have to touch things. They put things in their mouths, they listen, they watch. They're using their senses to explore their world. That's what we know to be the most extreme time for learning."
Sweetman's job is to review scripts for science content accuracy and developmental appropriateness. It's not uncommon for her to receive emails from screenwriters asking questions like, "Do pickles float?" She also provides science training to Sesame Street researchers, writers, and producers.
---
---
Her first presentation was at the meeting introducing the Sesame Workshop team to STEM. Sweetman told her audience that STEM gives children the power of observation and the power of technology — words that became a refrain for the STEM reinvention of Grover, which they called Super Grover 2.0. Whenever the furry blue monster flies into a scene to solve a problem (which usually involves a dramatic crash-landing) with his lightning bolt helmet and red cape, Super Grover throws his head back and loudly declares, "Now I will unleash the power of observation!"
Super Grover is great at observing. But it's the other characters on the show who most often draw conclusions from his observations. In one episode, Super Grover must figure out how to help a cow down a flight of stairs. (Cows can't descend steps.) Super Grover notes that the stairs are bumpy, so the cow probably needs something smooth to walk on. After pulling out a board and straining to hold it above his head, Super Grover falls over, accidentally creating a ramp. "Oh! Oh! I think you just made a ramp, Super Grover!" the cow exclaims. "A what?" he asks. "A ramp," the cow explains, both for Grover and for the children on the other side of the TV screen. "It's a sloping surface that goes from high to low."
---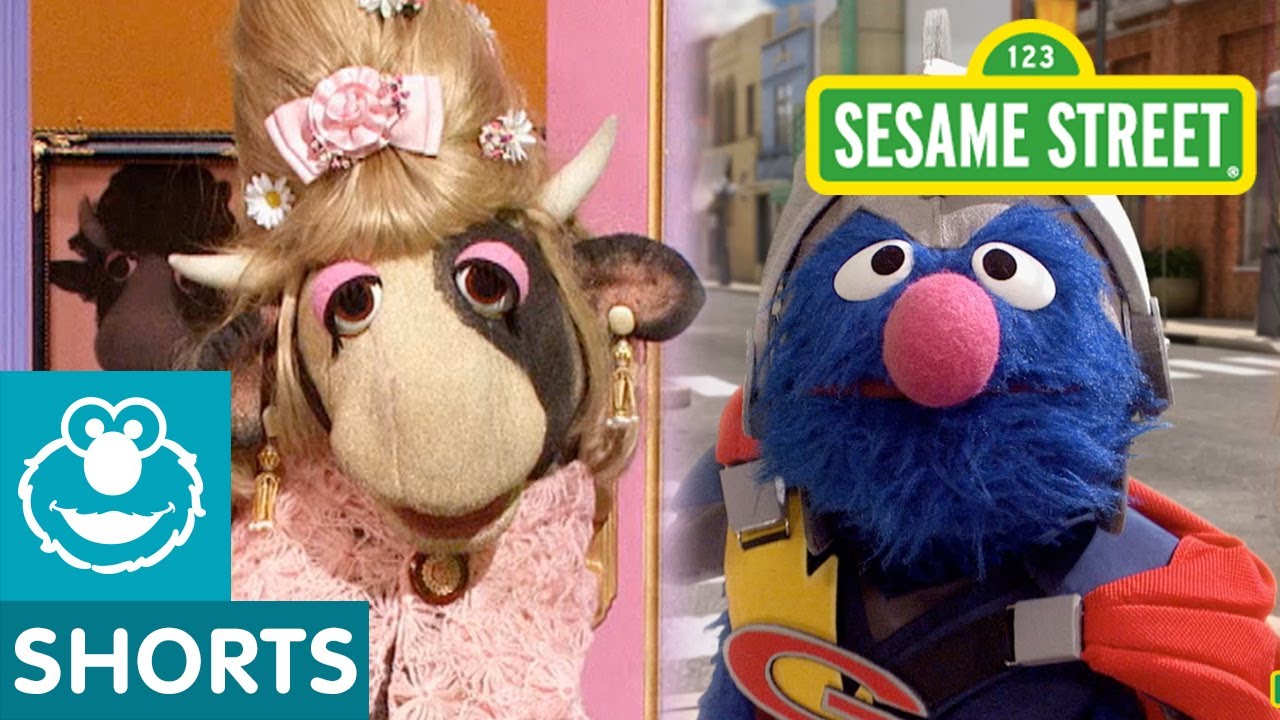 ---
In this way, children can both see themselves in Super Grover and learn from his errors. His questions may seem silly to adults, but that's because Super Grover represents children, whose thinking is uninhibited by rules about how things should function. This lack of inhibition "is true with most of the great scientists that we've had over the decades," Sweetman said. And, like the cow, children quickly learn from Grover's observations and exaggerated mistakes.
"It's a great way to teach kids without being pedantic and teachy," Ferraro said. "It's allowing the viewer to be more invested in the story and discovery and conclusion because they've been kind of correcting Grover as he goes along."
Teaching STEM and scientific inquiry to children early is important — a
2016 study
published in
Educational Researcher
found that general knowledge gaps in kindergarten and first grade can predict science achievement gaps in third grade, which persist through eighth grade.
Even so, experts haven't always believed that young children should be learning science.
"In the past, there were some theoretical assumptions that young children couldn't learn some of these concepts or it wasn't appropriate," said Christina Pelatti, an assistant professor at Towson University and co-author of the 2014 study "
Mathematics and Science Learning Opportunities in Preschool Classrooms
." "Since that time, research has shown that's not true, especially in cognitive processes."
Young scientists get short shrift
Pelatti's
study
found that on a given day, only 24 and 26 minutes are given to math and science, respectively, in preschool classrooms. While low, that's more time than was found in past studies; one documented as little as three minutes. And what happens during those minutes leaves something to be desired.
This is primarily because preschool educators are uncomfortable teaching math and science. "There's a lack of confidence and a lack of knowledge," Pelatti said. Sweetman recommended ongoing professional development for preschool teachers, as well as funding for hands-on science learning in the early childhood classroom.
While
Sesame Street
is no replacement for preschool, it can help shrink the gap by introducing children to STEM concepts they might not otherwise be exposed to. A
2015 study
by two economists found that the earliest cohort of
Sesame Street
viewers who watched the show when it first aired in 1969 were better prepared for school than their peers who did not, and they consistently stayed on grade level. This was especially true for children in low-income areas.
---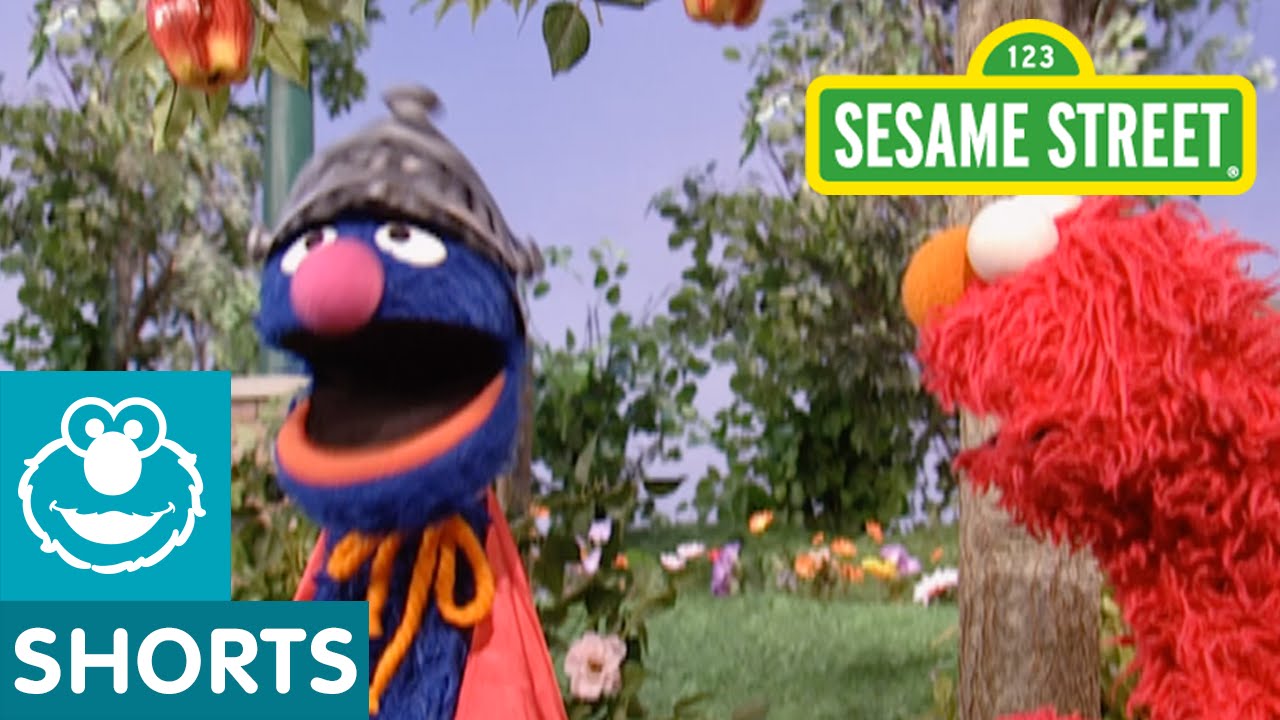 ---
Ferraro has been writing Sesame Street scripts for more than 20 years — and every script she creates goes through a rigorous vetting process. She writes an outline first, sometimes shooting questions to researchers like Sweetman along the way. Then she sends it to the head writer, who reviews it with producers and the curriculum research team to make sure the story is on the right track. Ferraro then takes the outline and writes a full draft, which will go out to the team again to gather notes. Lately, Sesame Street has started doing storyboard tests with children — a simply animated video with voiceover and soundtrack — to get their feedback.
"I'm constantly being advised by the best in the business," Ferraro said. "It feels like they're totally my safety net. I'm not going to mess something up; I'm not going to give bad information."
This vetting is important, as even some award-winning children's books and TV shows have been shown to include erroneous scientific concepts. A
2008 review
in the
Journal of Elementary Science Education
found that many children's books, including Caldecott Medal and Honor books, inaccurately wrote about or illustrated the moon. One common misconception is that the phases of the moon are caused by Earth's shadow, when in reality, the Earth casts a shadow on the moon only once or twice a year, during a lunar eclipse. Sweetman said she has seen popular children's TV programs teach that seeds need sunlight to grow. "There's no light underground!" she laughed.
It's not just children Sesame Street hopes to educate, but parents as well. The more adults hear scientific vocabulary and concepts, the more they can practice them with their children. Educating and entertaining both age groups is what Ferraro called the "secret sauce" of Sesame Street.
"Kids are caught up in the humor and the silliness and don't even realize that they're learning along the way," she said.
Episodes like the one about the cow being unable to descend stairs are designed to give something different to each age group. A very young child will understand the concept of a ramp, while an older child will learn what a hypothesis means. Some laughs are directed straight at the adults in the room: When Super Grover suggests that the cow dance down the steps and she tells him she can't, he quips, "I see, you're a heifer, not a hoofer."
Science on TV, and online
The STEM curriculum doesn't stop at the TV. Sesame Workshop also has designed an online STEM hub, called
Little Discoverers
, that puts the subjects such as engineering, measurements, buoyancy, force and motion, and properties of matter in an interactive online format and suggests hands-on activities for parents and teachers to do with children. The hub features Elmo and Abby, because the Sesame Workshop team wanted a female presence to encourage STEM studies for young girls.
As important and necessary as the STEM material is for early learners, an equally important lesson for both children and adults comes from Grover's willingness to explore the unknown with positivity and resilience.
"It's OK if you don't know an answer," Truglio said in an interview with The 74. "What you have to do then is respond, 'That's a great question. Let's find out together.' That language really allows them to become real STEM-ists."
For early learners and adults looking for STEM help, look to the sky and yell. Super Grover will come, crash-landing to the rescue.
---
Support The 74's year-end campaign. Make a tax-exempt donation now.