A Time of Reckoning for Race & Education in America: 5 Case Studies in How Students and School Leaders Are Pushing for Culturally Relevant Curriculum Amid the Pandemic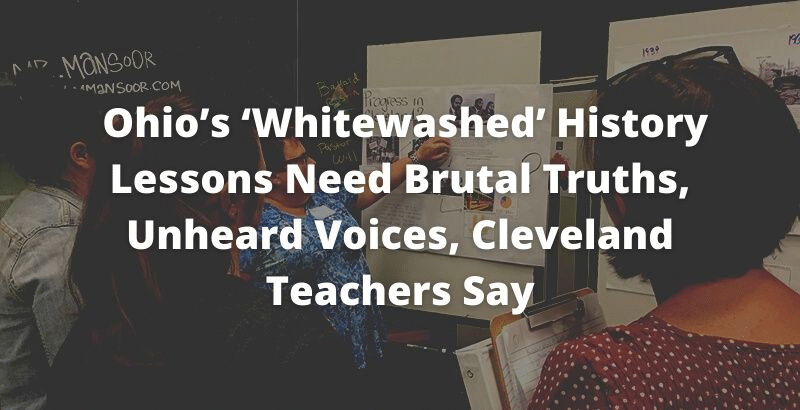 PANDEMIC: See our latest coverage from across the country of cities, schools and students in crisis amid the shutdown. Scan the latest headlines. 
The American education system was not designed to operate — much less thrive — without physical, in-person interaction. And when the novel coronavirus forced indefinite emergency school closures this spring, concern ballooned for how to educate America's 74 million school-age children from afar.
That, coupled with this summer's protests demanding social justice, led The 74's Pandemic Reporting Initiative to dispatch its correspondents, stationed across the country, to take a hard look at how existing curricula may not be conducive to closing the achievement gap, particularly from afar; how some schools are addressing these issues of curriculum to adapt to changing times and more challenging learning circumstances; and how educators are tackling these tough but critical issues.
(Click here to jump to the full series, "Lessons From a Global Reckoning")
The country has been grappling with wide achievement gaps for years — more privileged students consistently perform better on international exams, for example, than their less advantaged peers. A single classroom could have students who were learning at levels ranging seven different grades. But this spring's coronavirus-related school shutdowns and subsequent scramble to implement virtual learning puts students who were historically underserved at greater risk of falling even further behind, while those who were high-achieving and who have more access to resources at home may sprint forward. Younger students could get hit the hardest.
The effects of COVID-19 school closures don't just end with potential learning loss. Lower levels of learning and the likelihood of a greater number of dropouts through the pandemic could lead current students to be less skilled and less productive and thus earn less in their careers than generations that did not suffer similar learning gaps, according to a recent report by McKinsey & Company.
"Furthermore, if other countries mitigate the impact of lost learning and the United States does not, this will harm U.S. competitiveness," the report reads. "By 2040, most of the current K-12 cohort will be in the workforce. We estimate a GDP loss of $173 billion to $271 billion a year — a 0.8 to 1.3 percent hit."
Below, read our full series that dives into curriculum in light of the pandemic and social justice movement, with reports out of New York, New Orleans, San Antonio, Cleveland and Washington, D.C.
In Texas, a call for curricular overhaul with coronavirus and a racial justice movement raging
Every year, thousands of Texas fifth-graders read from a textbook that tells them they and their families are "illegal immigrants" here to take jobs from classmates. Students are also asked to consider how supply and demand made slavery necessary throughout the antebellum South.
These and other examples from Texas textbooks and state curriculum standards have been criticized for years.
Now, amid the global pandemic and racial reckonings of the summer, educators are concerned that, whether or not they return to class in person in the next few weeks, students will find most social studies and language arts lessons more problematic and less relatable than ever.
"Distance learning proved that student identity, community and human connection are essential for schooling in 2020," said Jennifer Rosas, an assistant principal in San Antonio Independent School District, alluding to the scores of students who struggled to stay engaged during spring's school closures. "Now more than ever, let's let our history, yes Black and Brown history, guide how we teach and how they learn."
Read Bekah McNeel's full report here.
In New York, students' racial backgrounds are largely misrepresented on summer reading lists
This summer, incoming New Dorp High School freshmen are reading The 7 Habits of Highly Effective Teens by Sean Covey. The rest of the Staten Island school's 3,051 students will choose from three options. Rising 10th-graders can pick from Fever 1793, The Pigman and A Wrinkle in Time. Choices for rising 11th-graders are I Know Why the Caged Bird Sings, The Book Thief and Orphan Train. Those going into their senior year will read The Call of the Wild, The Picture of Dorian Gray or The Diary of Anne Frank.
All of the books, with the exception of I Know Why the Caged Bird Sings by Maya Angelou, were written by white authors. That means most of New Dorp's non-white population — nearly half the school's student body — won't be assigned to read any authors of color this summer.
New Dorp isn't the only New York City high school offering students reading options this summer that are misaligned with the racial makeup of their schools. An analysis by The 74 found that 11 of the city's 26 largest high schools — those with more than 2,000 students — offer summer reading lists that are overrepresented with white authors.
The 74's analysis of the 11 lists — schools with book lists posted online — found that on average, 46 percent of authors were white, while an average of 28 percent of students were white.
Read Zoë Kirsch's full report here.
In Washington, D.C., an effort to make a set of 14-year-old social studies standards more inclusive
The world has changed since D.C.'s social studies standards were created 14 years ago.
A few events stand out for State Board of Education member Jessica Sutter: the election and presidency of Barack Obama; the landmark marriage-equality Supreme Court ruling; and now, historic protests and a global pandemic ravaging communities of color that have once again forced the nation — D.C. included — to take an introspective look at whose histories have been uplifted or buried.
"To think about how we teach history and whose stories predominate … It is not for the faint of heart," said Sutter, a former middle school social studies teacher.
Sutter and a newly appointed 26-member committee, however, are up to the challenge, and they will spend the next half year combing and critiquing a 104-page standards document that informs schools' curricula by outlining key events and skills that students should learn by grade. The work is important "now more than ever," Sutter said, with culturally responsive education critical in the coming months and years as schools look to re-engage students and recoup learning loss from COVID-19.
Read Taylor Swaak's full report here.
In Ohio, teachers demand blunt truths to rewrite 'whitewashed' history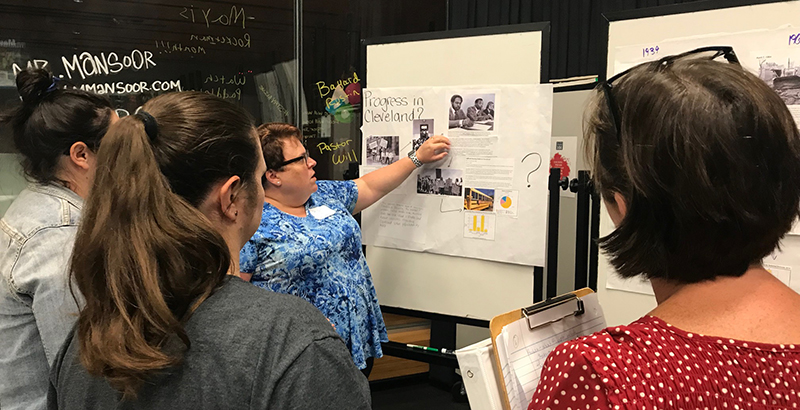 How well schools in Cleveland handle racial issues is under increasing scrutiny after the murder of George Floyd and the Black Lives Matter protests that followed this summer. For many, making sure the district's students — 64 percent of whom are Black — know the context behind racial issues today is a priority.
The same scrutiny is happening for schools across Ohio, though not always with the same local urgency in a state that's just 13 percent Black and 82 percent white. A small but growing number of critics say an honest review of state expectations for history classes will find that they downplay racial and social aspects of the nation's past, burying them in a rush to teach other material on state tests.
"Everyone's addressing racism now, but our curriculum doesn't really allow us to address it," said John Adams, a Cleveland high school history teacher who has presented his concerns to state Superintendent Paolo DeMaria.
Adams and others say Ohio teaches slavery and the Civil War too early, uses euphemisms like the "forced migration" of Black slaves and treats wars, not social issues, as the dominant part of history.
"The social studies curriculum is still very much whitewashed," said Shari Obrenski, who taught social studies for 21 years in Cleveland before becoming head of the Cleveland Teachers Union in April. "That's how social studies has been taught for generations."
Read Patrick O'Donnell's full report here.
In Louisiana, the hard truth about the slave trader for whom a high school is named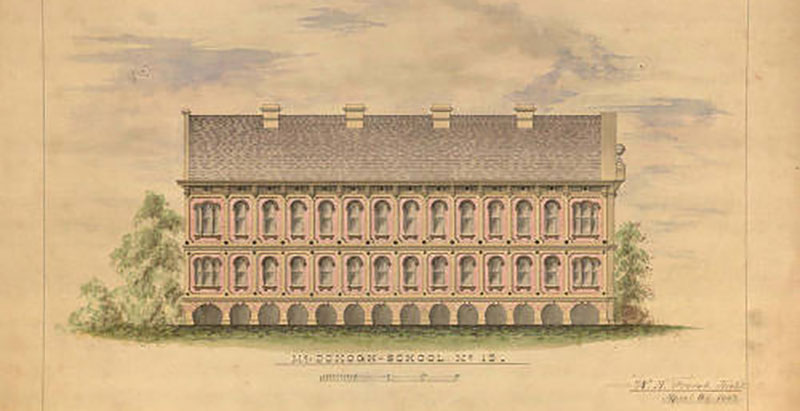 When Donald Hess tells his students that their New Orleans high school is named for a man who amassed a fortune trading slaves, their reactions are typically swift, starting with disbelief and turning quickly to anger.
"Wow, I didn't know that." "Why didn't anybody tell me that?" "Why hasn't anybody changed the school's name?"
Hess tries hard not to influence his students' emotions, which in his experience are the fuel that will propel them to connect the answers to those questions. No one tells Hess's juniors and seniors about John McDonogh before they find their way to his classroom because most Louisiana schools teach only very basic information about slavery, the Civil War and Reconstruction — and precious little of it involves the way that brutal legacy shaped their communities.
"It's just the basic, 'Blacks were slaves, slavery was bad, here's a couple of Black people who did good,'" Hess said.
Read Beth Hawkins's full report here.
In New York, an implicit bias workshop goes remote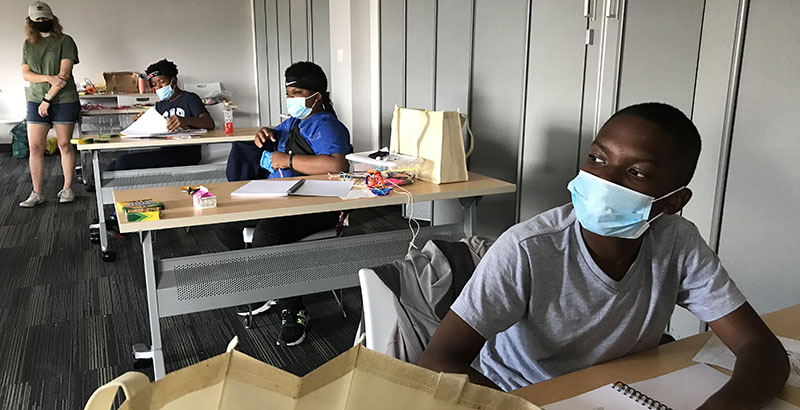 On a recent summer Tuesday at noon, a straggler checks into a Zoom meeting, where 107 teachers, administrators and school counselors are listening to Paul Forbes deliver a lecture on implicit bias, the human tendency to judge others based on stereotypes unwittingly internalized.
Forbes is the New York City Department of Education's director of educational equity, anti-bias and diversity. He's run these mandatory workshops for two years, but the past four months have been different, with schools shuttered by a global pandemic — one that still threatens September's reopening — and a national reckoning taking place over the long-standing inequities faced by Black Americans.
"Now, more than ever, this is incredibly important," Forbes said. "People have been quarantined, folks have been sheltering in, and people are seeing things in the news and on the streets. They're starting to think about the introspective work needed to understand their historical context. This is an opportune time to reflect."
His is a hopeful take on how hundreds, or potentially thousands, of staff will process a required professional development exercise that was contentious even before COVID-19 struck. Then again, Forbes's work is fueled by optimism, predicated as it is on the idea that the nation's largest school district can use empathy to move a mostly white teaching corps toward a more mindful approach, as they teach 1.1 million students who largely don't look like they do.
Read Zoë Kirsch's full report here.
Support The 74's year-end campaign. Make a tax-exempt donation now.