The Education Pandemic: Inside Our New Reporting Initiative to Track Cities, Schools and Student Learning Through the Crisis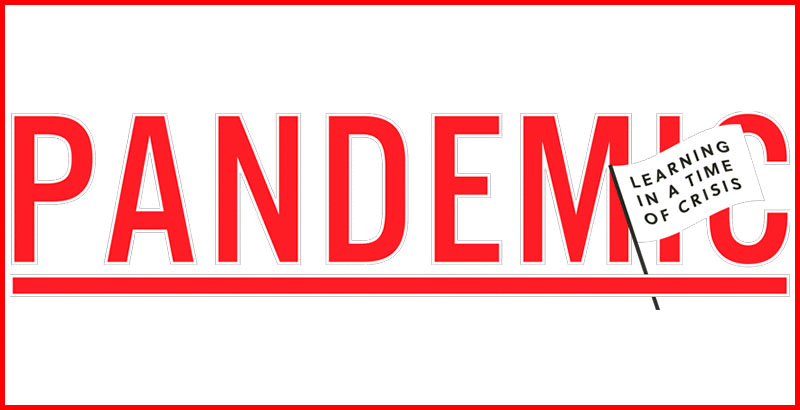 This was not how 2020 was supposed to go.
This year was going to be the year of rethinking student safety, of redesigning student assessments, of retooling student discipline and of revisiting school choice. There was hope that 2020 would bring innovations and even more captivating solutions to the table in a way that afforded every child a fighting chance at a quality education — and thus a better life. There was an anticipation for depoliticizing education — at least a little — so that the policies coming from the top better served those on the ground living with those policies every day. And in just the second week of January, I found myself sitting with fellow editors in the bustling lobby of a New York City hotel discussing how 2020 was going to be a much better year than the last.
Eight weeks later, the coronavirus was spreading through the United States and life as we knew it screeched to a halt. Tens of thousands were dying. Millions lost their jobs. Schools shuttered. Student safety was no longer about protecting children and educators from armed attacks but from an invisible force that no one understood. There were no more year-end exams to redesign, and there were certainly no more students or teachers on the ground in classrooms. Almost overnight, a bird's-eye view of education in America morphed from disparate issues of academics, accountability, equity and more into a singular matter of life or death.
We wanted to know what was coming in 2020, but we could not have planned for this.
This cataclysmic crisis has changed things for us here at The 74. While we are an education newsroom, we realize that the coverage of education in America can no longer be just about the issues that fall vertically under the umbrella of "education." Now, more than ever, education journalism must span the breadth of sectors that intersect across our communities.
But great triumph can come from great tragedy, and much of the work that is being done to innovate and adapt our education system to a time of crisis is happening more intensely in localities than it has in the past three decades. We are already beginning to see leadership rise up from pockets around the country. Nuanced insights into how students learn and clever solutions that bring into focus the indispensable role of our education system are emerging from the bottom up, rather than from the federal government on down. 
That is why today we are launching the Pandemic Reporting Initiative at The74Million.org/PANDEMIC. This new vertical features dispatches from a talented team of seasoned reporters from across the country who will dive into the characters who are instrumental to the reshaping of the American education system, shine a light on what is working despite long odds and nearly impossible circumstances, and broaden our scope of education coverage to tell larger truths about how education is intensely woven into the fabric of our country. PANDEMIC will also serve to connect communities that are experiencing and recovering from this crisis in vastly different ways and paces.
At The74Million.org/PANDEMIC, you can follow our coverage from Bekah McNeel on San Antonio, Taylor Swaak on Washington, D.C., Beth Hawkins on New Orleans, Zoë Kirsch on New York City and Patrick O'Donnell on Cleveland. The vertical will be edited by myself and JoAnne Wasserman in New York, and will also include contributions from The 74's broader reporting staff as they cover these and other cities and states.
The work that we do in education journalism hinges on human connections. When that essential element was uprooted as a threat to global health, this team didn't miss a beat to take virtual the shoe-leather reporting that is so essential to local journalism — and that informs the rest of the country.
Through that work, we see how the pandemic has cast the flaws in the modern education system into stark relief. The coronavirus has offered an unparalleled snapshot of the disparities that are widening in America between the haves and the have-nots. It is illustrated by the third-grader in Washington, D.C., who is pained by the prospect of missing out on his beloved summer break; by the families in New York who are uncertain of what happens to middle and high school admissions now without test scores to submit; by the school leaders in New Orleans pleading with lawmakers for accountability forgiveness for the sake of families' stability; by the educators in San Antonio who uncovered ingenuity, solidarity and care as they navigated the first four weeks of shutdown; and by the administrators and nonprofits in Cleveland who want to make Wi-Fi a free public good. It is heard in three dimensions (in this site's first-ever podcasts) by the voices of parents across the country who have endless questions about their children's present and future.
This is a crisis that will extend well beyond 2020 — and so, too, will our coverage. While the coronavirus forced our education system into a frenzied grab bag of implementing ad hoc solutions to keep students learning, it also gave rise to a new urgency to rethink and reshape the American education system as a whole. This is why we named this vertical PANDEMIC. The response in American education to the coronavirus has a long road ahead, and how that response evolves into a blueprint for education in times of crises will be a testament to the durability, adaptability and effectiveness of our system far into the future.
President Dwight D. Eisenhower wrote in a 1950 letter to a U.S. diplomat, "Peace-time plans are of no particular value, but peace-time planning is indispensable." The granular points of a plan made years in advance are often rendered irrelevant come time for battle, but the planning process demands due diligence and preparation for contingencies, which become key data points in decision-making as future events unfold. 
As states and districts map out their plans to ensure that we are equipped with the resources and infrastructure to provide our children with a quality education through and out of disasters like this one, The 74's PANDEMIC team will be here to report on, connect and synthesize them. They will spend at least the next year exploring how innovative solutions and strategic planning across the country that tackle equity, safety, mental health, standards, accountability — and the unalienable rights of life, liberty and the pursuit of happiness — are approached from a completely new lens. They will tell the stories of those who are changing and saving lives, one student at a time. They will report critically on how the new American education will seek to ensure that we have the workforce necessary for our health care system, our judiciary, our economy and our society as a whole.
It is with excitement and a very heavy heart that we launch this new vertical to share the stories of Americans impacted by this crisis, to shed light on what's working — and what's not — and to offer hope through a time of uncertainty. This was not how 2020 was supposed to go, but we can certainly shape where it goes from here.
We hope you'll bookmark and follow The74Million.org/PANDEMIC.
Support The 74's year-end campaign. Make a tax-exempt donation now.