The 13 Best Education Articles From September: Parents Sue Over Face Masks at School, New Grants Fund Equitable Learning Pods, How Closed Classrooms Will Cost America $14 Trillion & More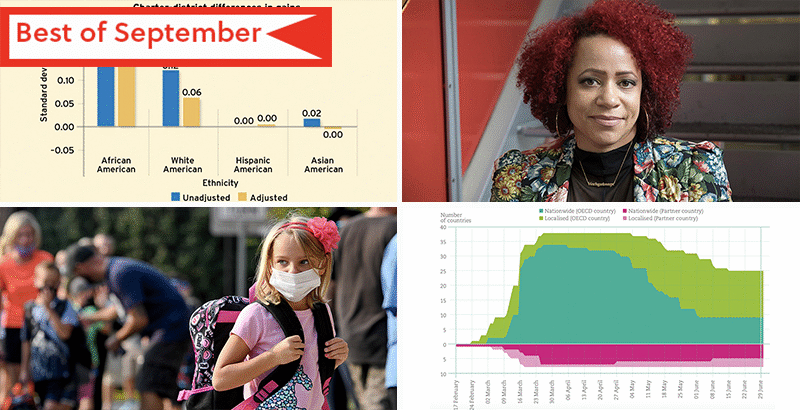 Every month, we round up our most popular and shared articles from the past four weeks. (Go deeper: See our top highlights from August, July and June right here)
What does school safety look like amid a public health emergency? How can we maintain a push toward equitable education when classrooms are being replaced by pods — and when remote learning looks very different on alternating ends of the socioeconomic spectrum? As long as the school system remains partially shuttered, what does this mean for student growth, college attainment and the American workforce?
As the hopes of summer have faded into the stark reality of a second school year disrupted, readers have clearly started focusing on the fallout and the consequences to come. Here are our 13 most-shared articles from September; follow our ongoing coverage of the pandemic, school reopenings and concerns about student learning loss at The74Million.org/PANDEMIC. (You can also get alerts about our latest exclusives and analysis by signing up for The 74 Newsletter.)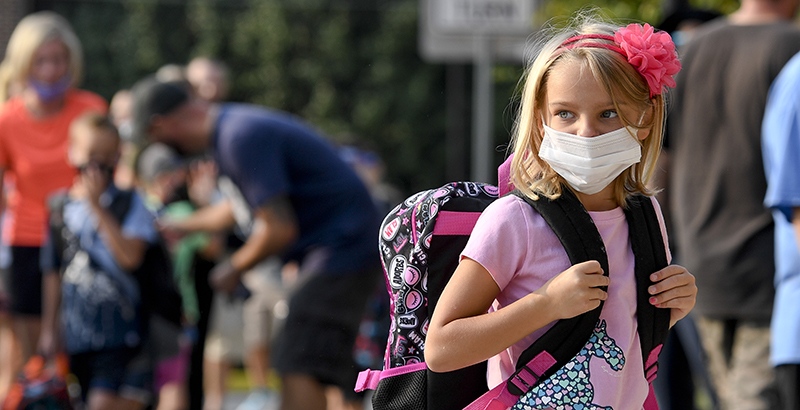 Parents File Lawsuits to Halt School Face Mask Mandates as Districts Impose Health Rules to Slow Pandemic
School Safety: Florida mom Grace Warniment vowed to never put a face mask on her elementary-school-age sons, arguing that the cloth coverings — which have been recommended by public health officials — could put her kids at risk. So when her school district in Hillsborough County reopened with a rule that children must wear masks for in-person learning, she teamed up with parents she met in a Moms Against Mask Mandates Facebook group and sued. Similar lawsuits have cropped up around the country, from Tennessee to Connecticut, as schools reopen with a slew of new public health rules while the pandemic drags on and some citizens push back against what they see as government overreach. The issue is part ideological; some of the plaintiffs also oppose vaccines. But the lawsuits highlight the logistical challenges of requiring students to wear masks over the course of a school day, especially with young children and those with special needs. Read the full article.
Related: Enforcing mask mandates in schools becomes sticking point as students return to campus while pandemic rages (Read the full story)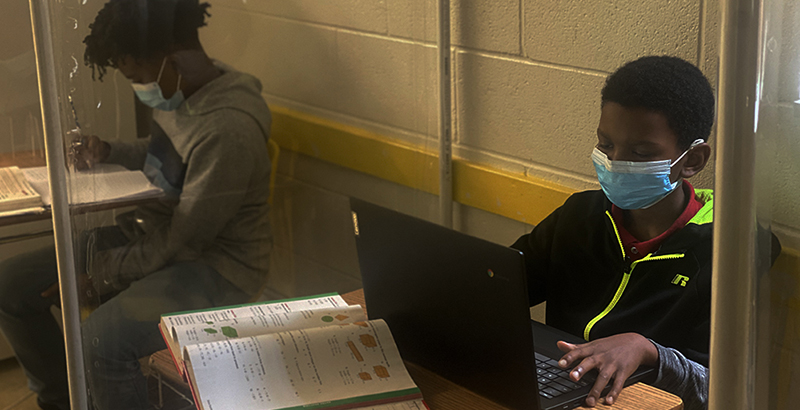 When the Point of the Pod Is Equity: How Small Grants Are Empowering Parents of Underserved Students to Form Pandemic Microschools
Homeschooling: A six-child school with a focus on Black girl magic. Bilingual materials for a living-room preschool in an English-only state. Lessons rich with art and self-expression for six foster kids. A curriculum built for kids affected by incarceration. The first round of microschool grants announced by the National Parents Union are nothing like the pandemic pods described in one news story after another this summer: wealthy parents banding together to hire a teacher or take turns overseeing distance learning. The young organization's inaugural grants were intended to support families often failed by traditional schools, so perhaps it shouldn't be surprising that many of the winning proposals center on celebrating underserved students' heritage or meeting specific, frequently overlooked needs. Beth Hawkins talks to several grantees about their kids and their plans. Read the full feature.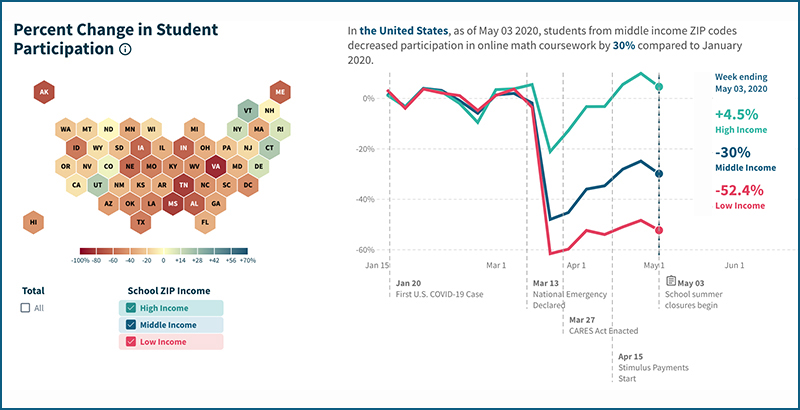 New Data Suggest Pandemic May Not Just Be Leaving Low-Income Students Behind; It May Be Propelling Wealthier Ones Even Further Ahead
Equity: The pandemic may be exacerbating achievement gaps not only by leaving some students behind but also by propelling more privileged children even further ahead academically, new data from the spring suggest. The numbers, collected and crunched by economists at Harvard University's Opportunity Insights research group, are from Zearn Math, a free online program for kindergarten through fifth-grade students. But they're the best measure researchers have for overall engagement with online learning. The program was being used by more than 2.5 million students in more than half the country's school districts before the COVID-19 shutdown. Researchers used a representative national sample of about 800,000 students from district public, charter and parochial schools to track what happened after that. Read the full article.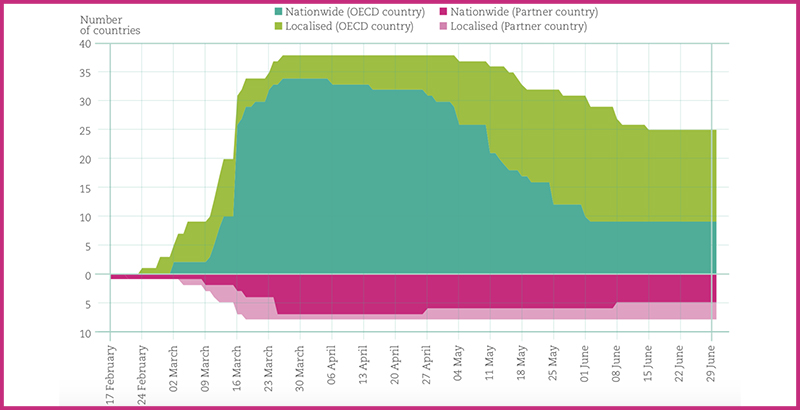 New Report Estimates School Closures' Long-Term Impact on the U.S. Economy at More Than $14 Trillion
Workforce: A new paper from economists Eric Hanushek of Stanford University and Ludger Woessmann of the University of Munich presents a sobering prediction of how school closures could impact the U.S. economy for the next 80 years. The paper estimates that the shutdowns could ultimately lead to losses ranging from $14.2 trillion for a third of the school year to almost $28 trillion for two-thirds. That's because "learning loss will lead to skill loss, and the skills people have relate to their productivity," writes international education expert Andreas Schleicher, of the Organization for Economic Cooperation and Development. The U.S., Schleicher said, was actually better positioned than many other nations to make the transition to remote learning. But looking ahead, he said the country could do a better job of directing education spending toward quality instruction and the students who need resources the most. Read the full report.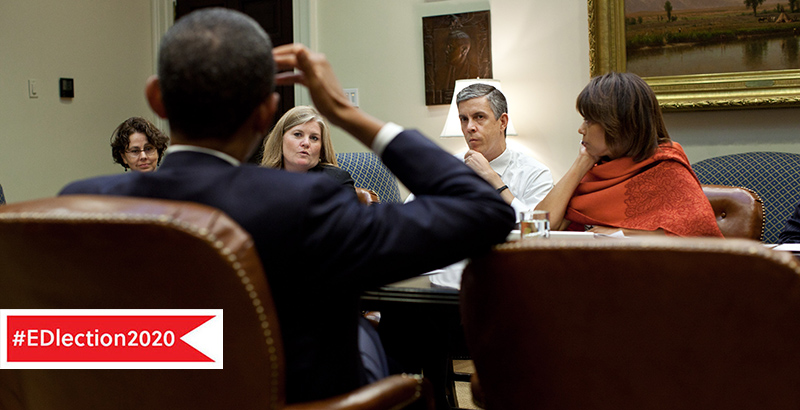 Education Policy 'Ghost' Carmel Martin Is Biden's Most Important Staffer You've Never Heard Of
EDlection 2020: Carmel Martin's employment history reads like the résumé of a top White House adviser. And come January, that might be exactly what she is. A former staffer for Sen. Ted Kennedy, assistant education secretary under President Barack Obama and vice president for policy at the Center for American Progress, she is now a senior adviser to the Biden campaign. Education observers on the left and right agree that she is likely to fill a top position if Joe Biden wins in November. But in the years since Martin served in the last Democratic administration, many in the party have distanced themselves from the education reform ethos typified by initiatives like No Child Left Behind, Race to the Top and Common Core — all of which Martin played a role in shaping, implementing or defending. Many former colleagues believe Martin's under-the-radar pragmatism could help bridge intraparty divides on policy. According to CAP president and progressive policy maven Neera Tanden, "Carmel is very much evidence-based. She's not like, 'I worked on something 20 years ago, so that's got to be the law today.' I feel like she knows these issues really well, and that's really guided her." Read the full profile.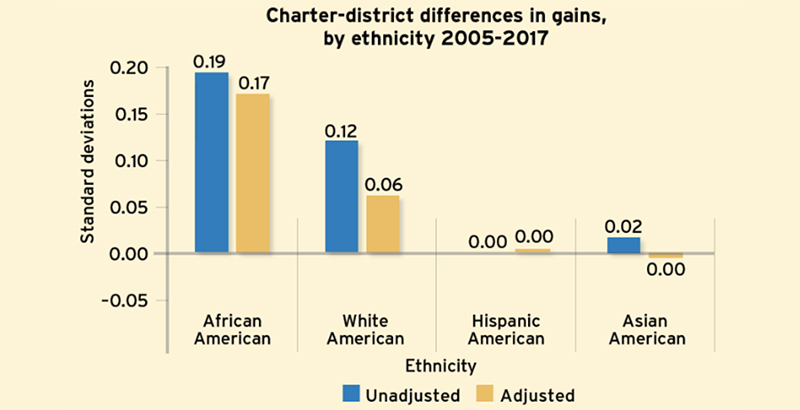 Charters Close Achievement Gap With District Schools, Study Finds, With Black and Low-Income Students Making the Greatest Gains
Big Picture: Comparisons between district and charter schools are often just a snapshot of student achievement at a particular moment in time. That's one reason many studies have concluded that the differences between student performance in the two sectors aren't that meaningful, say the authors of a study released yesterday. But Harvard University researchers M. Danish Shakeel and Paul E. Peterson take a longer view, using reading and math scores on the National Assessment of Educational Progress to examine how the performance of fourth- and eighth-graders in district and charter schools have lined up over time. Their findings are significant: Between 2005 and 2017, reporter Linda Jacobson writes, students in charter schools came from behind and closed the gap, making gains that were roughly twice as large as those made by students in district schools. Black students in charter schools made the greatest gains, especially in math. But experts note that the sample of charter school students in NAEP is not necessarily representative of charter schools as a whole. In addition, the positive trend likely reflects results in urban areas where charter schools are more concentrated. The study adds to evidence that market forces have weeded out lower-performing charter schools and that parents of higher-performing students now see charter schools as a viable option. Read the full report.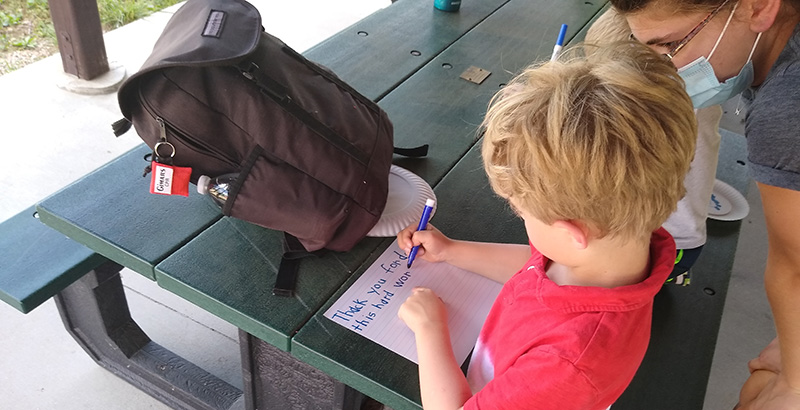 U.S. Department of Education Announces Flexibility in Afterschool Funding to Accommodate Learning Hubs and Centers During Virtual School Days
Funding: In a virtual school day, what counts as before, or after, school? Can an afterschool provider work during the same hours that a student is logged in for remote instruction? Those are among the questions district and community organizations are asking as they brainstorm how to supervise and support learning for students who can't stay home with parents during distance learning. The lines between before, during and after school have "blurred so much. The funding has to keep pace," one state leader tells reporter Linda Jacobson. The federal 21st Century Community Learning Centers program has traditionally paid for staff, space and other afterschool expenses. But advocacy organizations and members of Congress are saying new funding and flexibility are needed so program providers can create learning hubs and other arrangements — not just so parents can work but also to fill the gaps created by school closures. "Enrichment can support the academic learning loss," says Afterschool Alliance's Jodi Grant. Read the full story.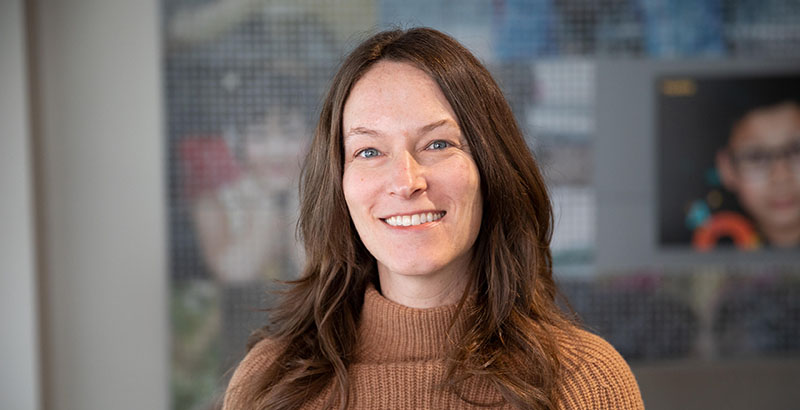 Individualize Instruction, Remove Barriers, Track Student Progress: Some Tips for Making Distance-Learning Special Ed Work
Special Education: An accessibility scientist with the nonprofit assessment group NWEA, Elizabeth Barker studies how to remove barriers that keep students with unique and sometimes profound challenges from engaging fully with everything from tests to academic content. Over the past few weeks, she's fielded the same question over and over from teachers hoping to be more effective in the new school year: What does a good online special ed lesson look like? There's no good answer — because students with disabilities need personalized support. There are, however, four ingredients that boost the odds that a special ed strategy will be effective, she says, and educators should keep them in mind as they seek creative solutions for students with learning differences in remote classrooms. Barker shares some advice on reopening with Beth Hawkins.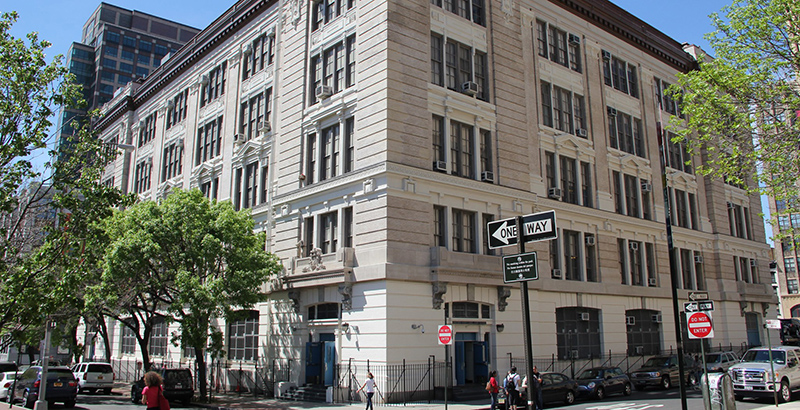 Data Exclusive: Scores of New York City Schools Still Unclear Who Will Evaluate Students With COVID Symptoms a Week Before Reopening
Reopening: When New York City school officials finally sent medical help to Chelsea Career and Technical Education High School after a staffer fell ill Sept. 10 and was ordered home to get tested for COVID-19, longtime English teacher Jan Scott was dismayed to learn that the dispatched school nurse wouldn't be staying long. That same day, the nurse left. The following Monday, a different one arrived — again, just for the day. "We still do not have a permanent nurse," said Scott, who noted the mayor's promise that every school building would have a nurse by the first day of school. "How can they expect us to open the school on Monday, not knowing whether a nurse will appear?" Teachers and administrators citywide are clamoring for answers to important questions less than a week before city schools are set to reopen for some in-person learning. One of those questions, Zoë Kirsch reports, surrounds the people who will be on the front lines, should someone fall ill. While a spokesman from the Department of Education declined to provide the latest on how many nurse vacancies remain, an exclusive analysis by The 74 of school reopening plans made public on the DOE's website reveals that, as of Sept. 12, 109 schools reported they were still determining who will evaluate sick students with potential COVID-19 symptoms. Read the full report.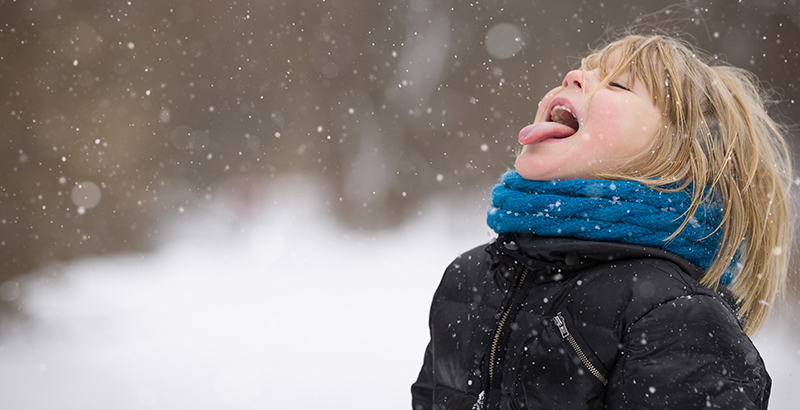 Analysis: Research Shows Students Lose Learning Even During Brief School Closures for Snow Days. Those Case Studies Show the Harm From COVID Will Be Multiplied Many Times Over
Learning Loss: During particularly harsh winters when schools are closed, states require students to make up any days they miss. So why, asks contributor Chad Aldeman, shouldn't students have to make up the learning time they lose due to COVID-19 disruptions? Research shows that after missing out on just a few days of school, students start to suffer noticeable effects on their learning. The statistically and substantively large impacts from even relatively small amounts of lost time from snow days could be multiplied many times over with COVID-19 school disruptions. "The potential learning losses are staggering," he writes, "but if state and district leaders heed some of the lessons from past educational disruptions, it's possible they could mitigate some of the damage." Find out how, and read about three ways that districts can start thinking about school days and instructional minutes differently.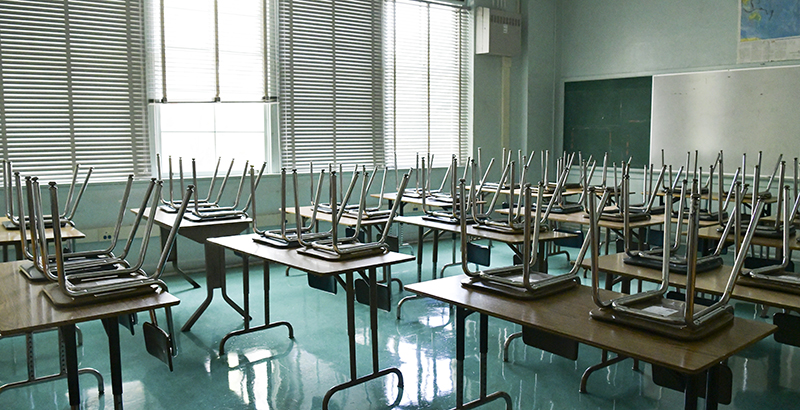 Most Schools Have Long Had Pandemic Plans. But a Watchdog Warned Years Ago That Half of All Districts Had No Real Strategy for How to Operate If Classrooms Remained Closed
School Safety: When the swine flu killed thousands of Americans and shuttered hundreds of K-12 schools a decade ago, it should have been a "wake-up call" that widespread school closures could sweep the nation, says disaster expert Thomas Chandler. But most leaders missed the alarm. Although schools have had emergency response plans to meet a host of tragedies, from hurricanes to school shootings — including viral outbreaks — experts said many didn't take pandemics seriously, and those that did failed to adequately envision our current reality: months of campus closures and widespread virtual instruction. Now, as a new school year is about to begin with many campuses still shuttered, the months-long crisis has generated renewed scrutiny of schools' emergency preparedness and prompted calls for major changes in the post-pandemic future. A 2016 Government Accountability Office report found that just 70 percent of districts maintained protocols on infectious disease outbreaks and only half considered how to keep operations afloat after schools shuttered. Years later, figuring out how to offer remote learning over the long haul has "really turned out to be where the rubber hits the road," says the GAO's Jackie Nowicki. Read more by The 74's Mark Keierleber.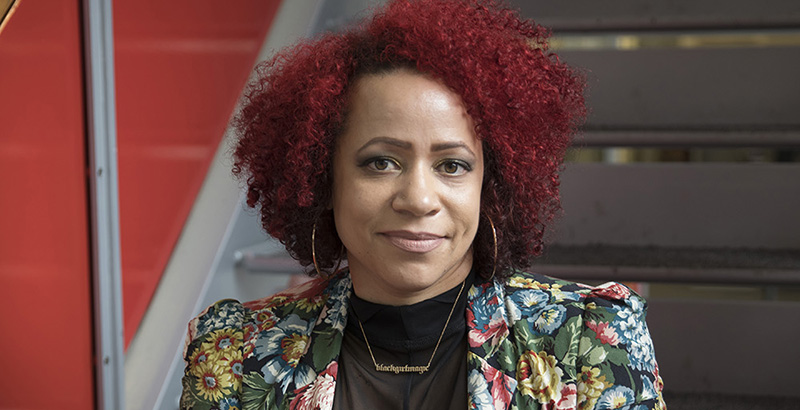 '1619 Project' Writer Nikole Hannah-Jones on Reframing the Narrative Around America's Racialized History and Education News Coverage in a Pandemic
Curriculum: The fact that a year after its publication, a Who's Who of GOP leadership has attacked the New York Times's landmark look at 400 years of racialized American history is a testament to journalism's power to change narratives, Times writer Nikole Hannah-Jones told an audience of education journalists. "I think if anything, that really speaks to the power that 'The 1619 Project' has had and the power of journalism to not just report on what's happening, but to actually move the narratives that we've all long accepted," said Hannah-Jones, winner of the 2020 Pulitzer Prize for commentary for the project's centerpiece essay. The idea that the project is being taught in schools throughout the country, she said, is "deeply gratifying." Beth Hawkins attended Hannah-Jones's remote talk at this year's Education Writers Association National Seminar and has takeaways, including Hannah-Jones's desire for reporters to do more to document how the pandemic is widening persistent racial inequities in U.S. schools. Read her full report.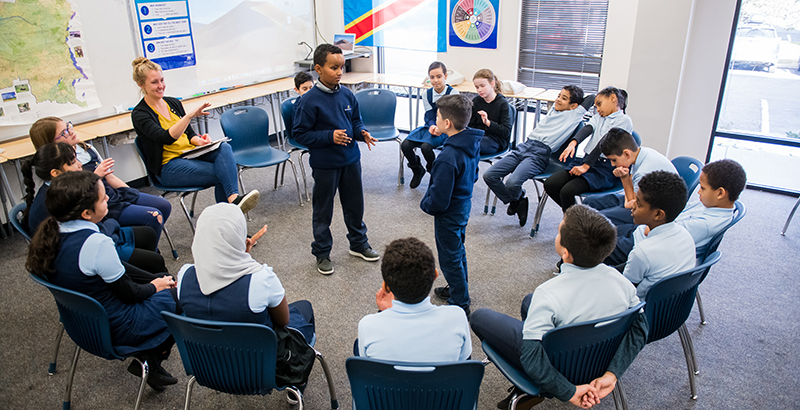 A Principal's View: Social-Emotional Learning Is More Important Than Ever. Here's How We Do It Virtually at My Denver School
Social-Emotional Learning: As contributor Sara Carlson Striegel and her team at Rocky Mountain Prep prepared to launch the new virtual school year, they were working to ensure that students had access to high-quality academic resources and teacher guidance. But just as important was for students and teachers to come together in support of their mental health. Last fall, the school launched a social-emotional learning program, Compass Circles, which provides a framework for teachers to host regular meetings with small groups of students. When in person, participants sit in a circle and go through structured rituals in which they discuss how they are doing emotionally and support their peers and colleagues in doing the same. When schools began shutting down last spring, they moved their Circle practice online using videoconferencing platforms. Once a week, third- through fifth-graders join a Zoom room with other members of their Circle and go through the same sequence they would have in person. From deep-breathing exercises and emotional check-ins to "badge work" and a closing cheer, Principal Striegel describes how this SEL practice works online and the benefits it provides in keeping the school community healthy and connected. Read Principal Striegel's essay.
Support The 74's year-end campaign. Make a tax-exempt donation now.