U.S. Department of Education Announces Flexibility in Afterschool Funding to Accommodate Learning Hubs and Centers During Virtual School Days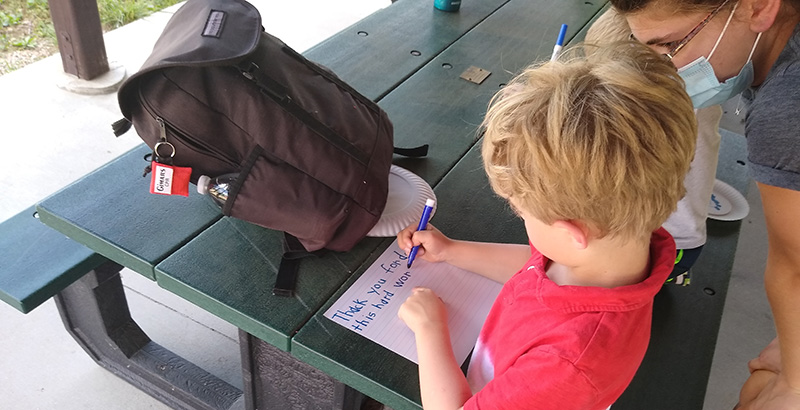 Updated September 3
The U.S. Department of Education will allow flexibility within the 21st Century Community Learning Center program so that schools can use the funds during the regular school day. The waiver will accommodate districts' efforts to provide learning hubs and centers for students during distance learning.
The notice, published in the Federal Register Thursday, states that the department "requested an emergency clearance because schools are already opening or will be opening very soon, and the flexibility offered through a waiver will enable [state education agencies] and subgrantees to better meet the needs of students through more nimble" programs
While a 60-day comment period is still in place, states and districts can already apply for the waiver.
As school districts and community organizations clamor to arrange learning "hubs" and pod-like arrangements for needy students who can't stay home during remote school days, education officials are pushing for clarity about whether federal afterschool funds can be used to support those efforts.
So far, the federal government has not issued any guidance on how the 21st Century Community Learning Center program — which pays for staff, facilities and other expenses before and after school — could be used to support the mix of in-person, hybrid and fully virtual schedules districts are offering. The U.S. Department of Education did not respond to requests for comment on the issue.
"What needs to be cleared up is that it can be used even when the schools are providing virtual learning," said Michelle Doucette Cunningham, the executive director of the Connecticut After School Network.
In other words, if a student is in a learning hub at a YMCA or other community facility while logged onto a class on Zoom, can 21st Century funds help pay for the staff supervising the learning, the cost of the space and any additional expenses?
The lines between before, during and after school have "blurred so much" during the pandemic, Cunningham said. "The funding has to keep pace."
On Aug. 14, the Administration for Children and Families, part of the U.S. Department of Health and Human Services, released a document clarifying that the Child Care and Development Fund can be used "for child care services when children are completing remote, virtual, or online schoolwork or instruction while in child care." Some states, such as Ohio, are already issuing temporary pandemic child care licenses.
"That's huge," Jodi Grant, executive director of the Afterschool Alliance, a national advocacy organization, said about the federal guidance. But it doesn't solve all the challenges. Child care subsidies for low-income families have tighter income rules and also don't cover services for children over 12.
"We're concerned about all these kids that have been socially isolated for six months now," Grant said. "Enrichment can support the academic learning loss."
In addition, with social distancing requirements, programs will need more space and staff to accommodate smaller group sizes.
Calls for 'robust' funding
The Afterschool Alliance, the Bipartisan Policy Center and a long list of other groups leading out-of-school-time efforts are advocating for $6.2 billion for the 21st Century program in the next federal relief package. Pennsylvania representatives Susan Wild, a Democrat, and Brian Fitzpatrick, a Republican, are asking other members of Congress to send letters to House and Senate leaders with that request.
"Robust federal investment in 21st Century Community Learning Centers and new, short-term program flexibility would enable the programs to operate during traditional school hours," their message says. "Additional funding for these programs should be designed to enable schools to open their doors to these programs during the school day, so parents can drop off their children in a safe and structured environment."
In Oklahoma's Tulsa Public Schools, for example, four community organizations receive 21st Century funds to provide services for students at 12 elementary and secondary schools. But grants are typically tied to specific providers and schools, and they can't be adjusted when needs change, explained Deborah Medley, the director of expanded learning for the district. She said she's been checking with state officials for any news from the federal department about guidance.
"People reach out to the states for guidance, but then the states are making the rules based on the federal government," she said, adding that some flexibility would help community partners know if they could add staff and lease additional space.
Current annual funding for the 21st Century program is about $1.2 billion. In his fiscal year 2021 budget plan, President Donald Trump proposed to roll the program into a new $19.4 billion block grant, along with more than 20 other programs as part of an effort to "right-size the federal role in education." The House Appropriations funding bill, passed in July, increases funding to $1.3 billion, but there's been no action yet in the Senate.
Congress passed the federal Coronavirus Aid, Relief, and Economic Security, or CARES, Act in March — back when most policymakers and district leaders assumed schools would return to normal this fall. Although the package didn't include specific funding or flexibility for the 21st Century program, many states have added school-age child care and afterschool providers to their plans for distributing flexible funds provided by the relief bill. Efforts to restart negotiations in Congress over another pandemic recovery package continued last week, but Trump administration officials have said a deal could be delayed until late September.
'Safe and learning'
Despite the lack of federal guidance, most staff members in 21st Century community agencies have been working since March, according to data collected by the Afterschool Alliance. Their survey of more than 900 providers shows that 67 percent of those normally participating in the 21st Century program continued to serve students remotely during the summer and 55 percent said their sites were being used to serve meals or that their staff members were delivering meals and other supplies to families.
Leaders say learning centers and hubs are especially needed to support the school-age children of teachers and other school employees who were added last week to the list of "essential critical infrastructure workers." As in the spring, many teachers must juggle their own distance learning schedules while their children participate in remote learning at home.
"Our teachers have been working throughout the pandemic," Grant said. "I would argue that if we want our teachers to be focused on teaching — whatever the medium — we need to make sure their kids are safe and learning, too."
Kesha Walker, who teaches fourth grade at Bolton Academy in the Atlanta Public Schools, is among those teaching a full day online from home while simultaneously helping her son make a virtual transition into middle school.
She said her son knows not to ask for help while she's teaching her own students. But when her workday ends at 2:30, she switches her focus to his "eight classes and eight different teachers." She listens to lesson recordings, helps him take notes on PowerPoint presentations, and gets him caught up with uploads, downloads and emails.
He told her he'd "rather sit in class all day," she said.
In addition, some states and districts expect teachers to instruct students virtually from their classrooms, meaning they would have to find care for their children. Massachusetts is one of those states, but the state's teachers association has rejected the plan and said it would be "100 percent behind any of our locals that choose to reject this recommendation."
Cunningham, in Connecticut, added that for other working parents who can't stay home, remote and hybrid learning models will continue to create complications. "You can't have 10-year-olds watching 3-year-olds," she said. "The school just needs all hands on deck, and there's not enough slack in the system to pick up the extra need."
Some states move ahead
Without guidance from the department, some states have already taken steps on their own to encourage school districts to think creatively about working with nonprofits and other organizations that participate in their afterschool programs.
The Connecticut Department of Education, for example, issued guidance stating that 21st Century "remains an instrumental support program for students and families during these very uncertain times."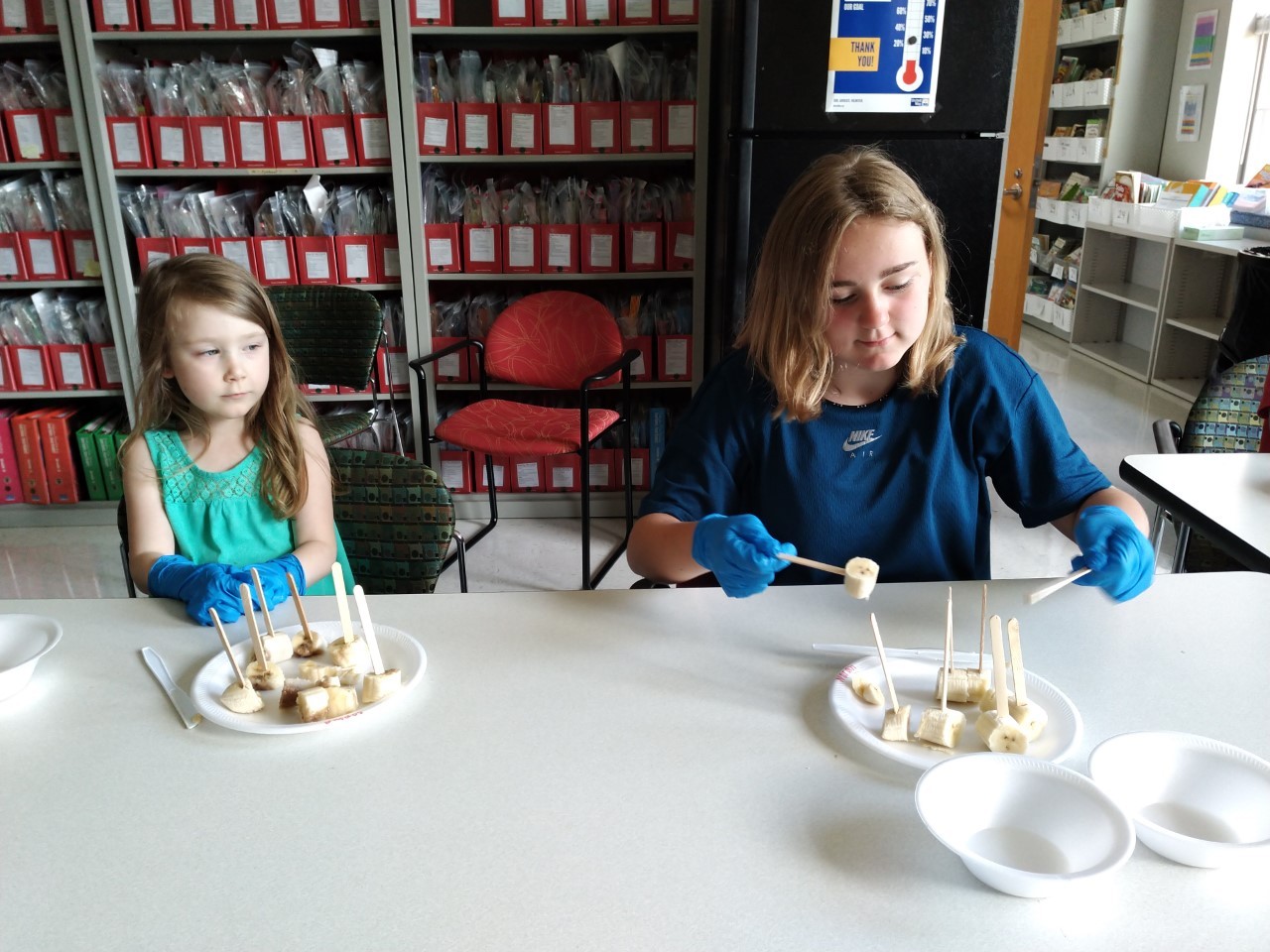 Cunningham said that given the multiple reopening scenarios districts face, afterschool providers, which normally staff part-time employees, are scrambling to expand to full-day models.
California lawmakers passed legislation in June that waives regulations related to the hours "expanded learning" programs can operate and the number of students they have to enroll to receive funding. The state education department issued guidance stating that 21st Century funding can be used to operate in-person programs so long as public health officials approve.
"The flexibility that has been put in place positions school districts to partner with expanded learning partners in ways they haven't previously," said Jeff Davis, executive director of the California Afterschool Network. Learning hubs for homeless students during distance learning is one example, he said. "This would be a perfect way to support those high-needs students."
Get stories like these delivered straight to your inbox. Sign up for The 74 Newsletter