How Many Foster Care Students Are There in the United States?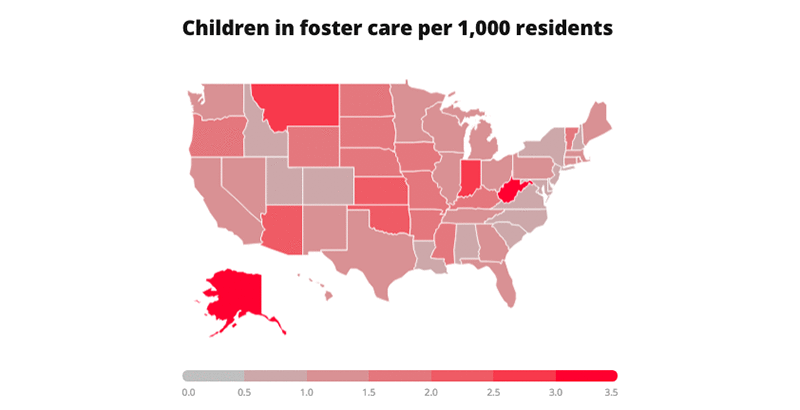 This is the latest article in The 74's ongoing 'Big Picture' series, bringing American education into sharper focus through new numbers, research and reporting. Go Deeper: See our full series.
The number of children in foster care has been rising over the past several years, with 437,000 reported in 2016. While the school-age children in foster care make up just 0.5 percent of America's student population, their high rates of mobility mean obtaining an education is often the most difficult for this group of students.
Here's how many foster care students are in your state:
But new direction from the Every Student Succeeds Act gives states greater impetus to take care of the needs of this student population, including providing consistent school transportation for them and, for the first time, tracking test scores and graduation rates.
Read our recent report on how ESSA looks to change the way the country tracks and supports this population. From our findings:
"Recent changes in federal law are aimed at addressing this. The Every Student Succeeds Act requires state departments of education to collaborate with child welfare agencies so education leaders can begin tracking which students are in the foster care system and how they're doing academically. ESSA also mandates that states arrange transportation for foster care students to their original school if they move between homes, to minimize disruption to their education.
"This winter, for the first time, states will also be expected to include data on the educational outcomes of foster care students on their state report cards, as they already do for student subgroups like English learners and migrants. 'This is a big step forward in terms of giving students in foster care the attention they need,' said Kristin Kelly, senior attorney and assistant director of education projects at the American Bar Association." (Read the full story — How the Every Student Succeeds Act is designed to better understand and support these 430,000 kids)
Other recent coverage of foster care students, as well as schools and policies specifically designed to assist these students:
For more data and research about the state of America's schools, see The 74's 'Big Picture' number series. Other recent findings of note:
College Ready?: In 46 states, high school graduation requirements aren't enough to qualify for nearby public universities
Education Funding: The states that spend the most and least on education — and how their students perform compared to their neighbors
Charter Schools: Traditional public schools see higher test scores when a charter school opens nearby
Teacher Diversity: Why the race to find bilingual teachers? Because in some states, 1 in 5 students are English Language Learners
Self Esteem: National survey shows one-third of girls with 4.0 GPAs don't believe they're smart
New Orleans: After Katrina-inspired school reforms, report shows New Orleans students now more likely to attend — and graduate from — college
Go Deeper: See our complete 'Big Picture' archive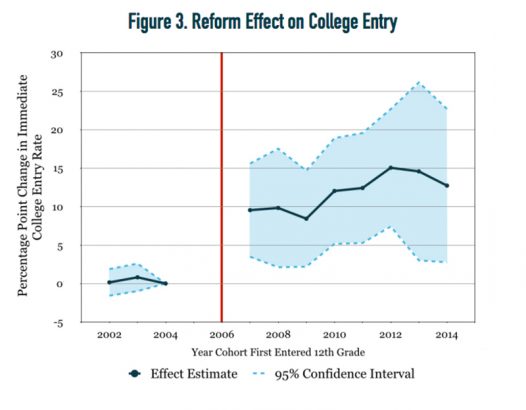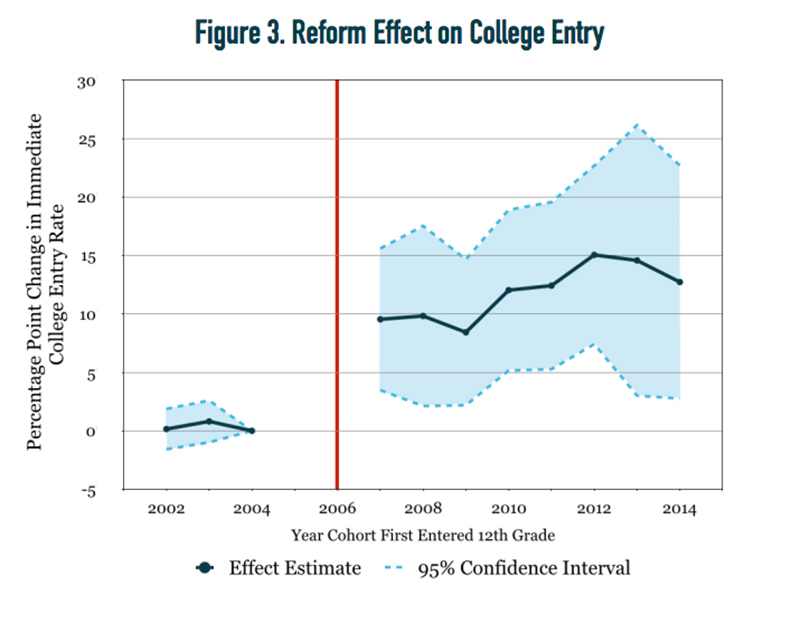 Get stories like these delivered straight to your inbox. Sign up for The 74 Newsletter