Korman: Students Needing Social Services Must Have Continuity & Consistency. New Report Shows How This Can Happen — and Schools Are Key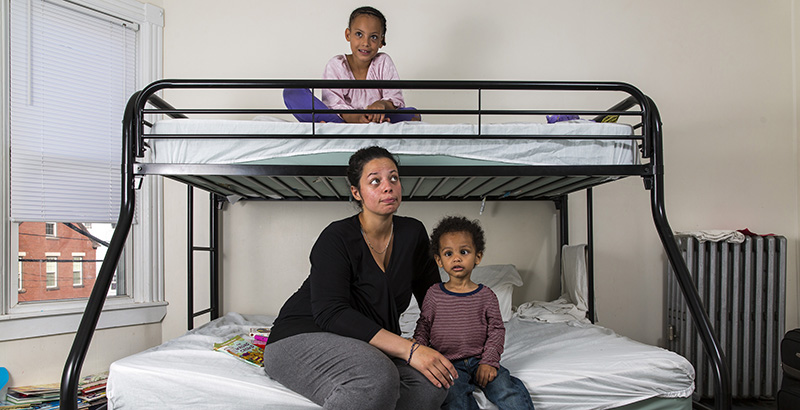 Last summer, Bellwether Education launched an effort to explore fragmentation in the education sector and, specifically, the impact of that fragmentation on students who have experienced significant disruptions in their education pathways as a result of life circumstances such as a placement in foster care, an experience with homelessness, incarceration, pregnancy, eviction, or any other of the complicating events that can make it difficult for students to do well in school or even get there every day.
Although efforts to meet these students' needs have been going on for decades and a commitment to wraparound services is periodically renewed, we still, as a general rule, work in terms of agencies, eligibility categories, funding streams, crisis incidents, and programs — not in terms of individual children who need services over time. Not only does that lead to service gaps and an inefficient duplication of effort, but it causes additional harm and increases stress in a young person's life.
Each added program, service, therapist, lawyer, social worker, and case manager adds new deadlines, time commitments, relationship demands, paperwork, and expectations for the one person least prepared to navigate them successfully — a young person who has likely experienced significant trauma and may not have a reliable adult available to help. One student we met in Washington, D.C., summed it up: "I'd rather have no caseworkers than four caseworkers."
Hyperspecialization has made us very good at meeting subsets of needs for students who have faced specific challenges, but the reality is that no student faces just one of those specific challenges. Many kids face two, or five, or more. And generally, they must deal with those challenges all at once. Unfortunately, no matter how good our services are, when we deliver them without coordination, we set kids up for more chaos. The good news is that mitigating the effects of this fragmentation on young people allows them to benefit more from each service because it is part of a coherent whole.
What we have discovered with our three partners in our study — a state board of education, a county office of education, and a school district — is that this kind of fragmentation is not simply the accidental byproduct of bad service delivery or insufficient resources. It is pervasive and pernicious; it exists even where services are robust, where they are available to everyone, and where there is enough to go around. It is, in fact, its own definable problem with its own set of specific solutions.
In our new report on the results of the study, "Continuity Counts," we describe the two solutions that we hypothesize are applicable in every jurisdiction, regardless of geography, demographics, context, or even level of agency hierarchy. They can be pursued independently, but each will enhance the effectiveness of the other.
The first is continuity of people: All jurisdictions should work to minimize the number of adults a young person must interact with at any given time and over time. As a strategy to meet this need, we identify a concept that we refer to as a chief of staff — a person responsible for mediating all points of contact for a student. It is this person's job to stand between a young person and the web of services, providers, and advocates in order to ensure that those resources are serving the student in a supportive way, rather than creating additional burdens on his or her time and attention.
The second is continuity of information: ensuring that real-time, accurate, and relevant student information is shared securely across agencies. A chief of staff will need this continuity — seamless, updated, and correct student data — to best do this job. As students move between districts, change schools, and re-enroll after long absences, gaps in their records hamper efforts to ensure that they are receiving instruction aligned to their academic needs. This results in both duplicated services and large gaps. Students report frustration in being enrolled in classes they've already completed at another school, disappointment with not receiving partial credit for courses taken while incarcerated, and intimidation by being placed in classes far too advanced for them. Every system must focus on identifying and pursuing ways of sharing information in ways that both protect student privacy and facilitate responsive services and programs.
Education agencies can — and should — take the lead on this. Schools are ostensibly the place where every child shows up, and they can be a singular source of consistency for young people experiencing uncertainty. That does not mean that school systems must provide these services themselves, nor does it mean that individual schools can tackle this alone. But collectively, schools can be a through line, supporting progress toward long-term goals for students who have a hard time envisioning the path toward a future for themselves.
Hailly T.N. Korman is a principal at Bellwether Education Partners on the Policy and Thought Leadership team, focusing on correctional education, justice-involved youth, and school discipline.
Disclosure: Andrew J. Rotherham, a co-founder and partner at Bellwether Education, is a senior editor at The 74 and serves on The 74's board of directors.
Get stories like these delivered straight to your inbox. Sign up for The 74 Newsletter