The Top Education Articles of the Year: Our 17 Most Popular (and Shared) School Stories of 2017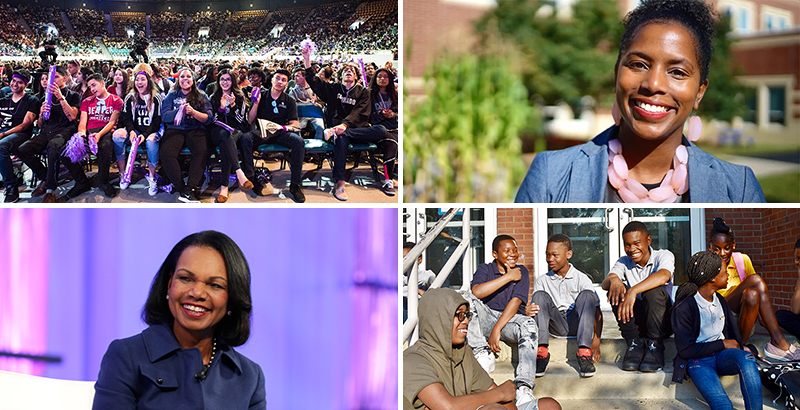 Now that was a busy news year.
We published hundreds of education features in 2017 — from breaking news to research analyses in our Big Picture series, memorable educator profiles, eye-opening reports on innovative education practices, state-by-state ESSA coverage, new commentaries on the year's heated political debates, and, of course, our two daily headline roundups: national news at TopSheet.com and developments from the 12 biggest school districts at EduClips.
So we thought we'd take a moment, before diving into the new year, to share with you the standouts of '17. These were our 17 most popular, most widely shared, and more influential articles and videos from the year that was: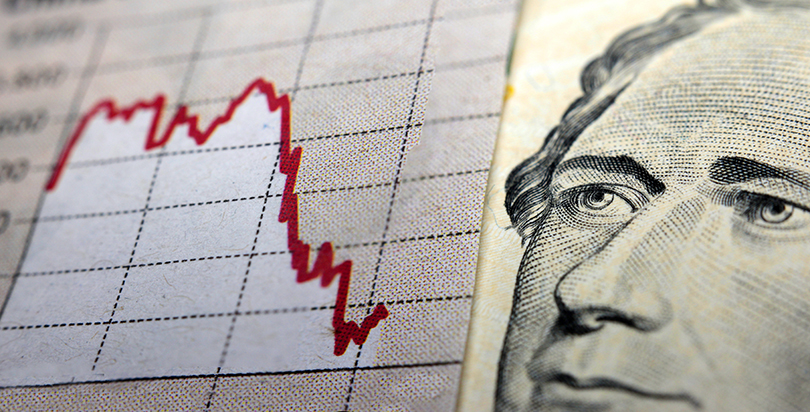 1. Supreme Court: Unions prepare for thousands of lost members as new case goes to the high court
Will the Supreme Court of the United States overturn mandatory union fees? That's the question millions of Americans are waiting to find out the answer to after the court accepted the Janus v. AFSCME case. If the court ultimately finds in favor of Mark Janus, it will put an end to the agency fees that union charge nonmembers — and the unions, particularly teachers unions, will have to operate and finance themselves in an entirely new way. Oral arguments should be heard this winter and a ruling issued by June 2018. Mike Antonucci had more on the appeal to the top court — and what the fallout could mean.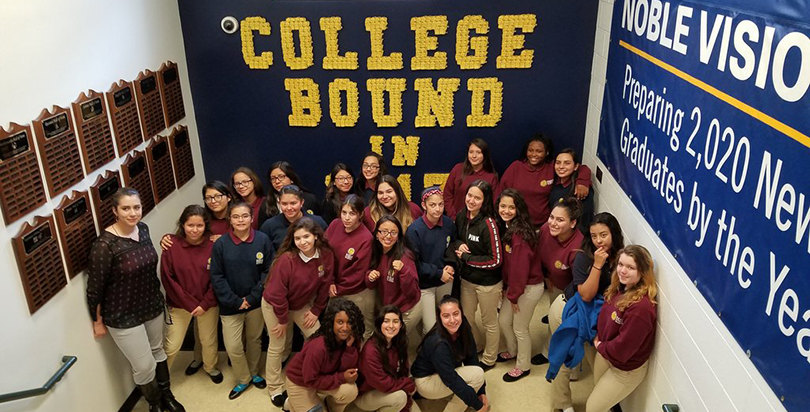 2. Exclusive: Data show charter students graduating college at 3–5 times national rate
About a decade ago, 15 years into the public charter school movement, a few of the nation's top charter networks quietly upped the ante on their own strategic goals. It wasn't enough to enroll 100 percent of graduates in colleges, they declared. What mattered was getting students through college. Now, those charter networks' investment in postsecondary education is bearing fruit. See the data and read the analysis on the "Alumni" microsite, which makes one thing clear — graduating from high school can't be the end of the story.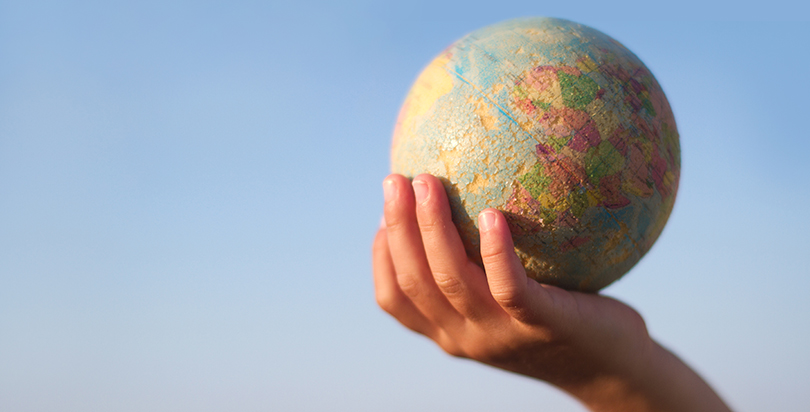 3. Profile: Inside BASIS, the acclaimed school network that's blended together the world's best education practices
The founders of BASIS decided 20 years ago that they were going to build a better school. How? By finding the best education practices from around the world and bringing them to the U.S. It made for a tough, rigorous atmosphere, which brought the network both criticism and praise. But not only does BASIS outperform top U.S. schools, it routinely beats the countries it borrowed its best practices from. Kate Stringer took an in-depth look at some of these not-so-secret international tools that BASIS's founders think the U.S. could use more of.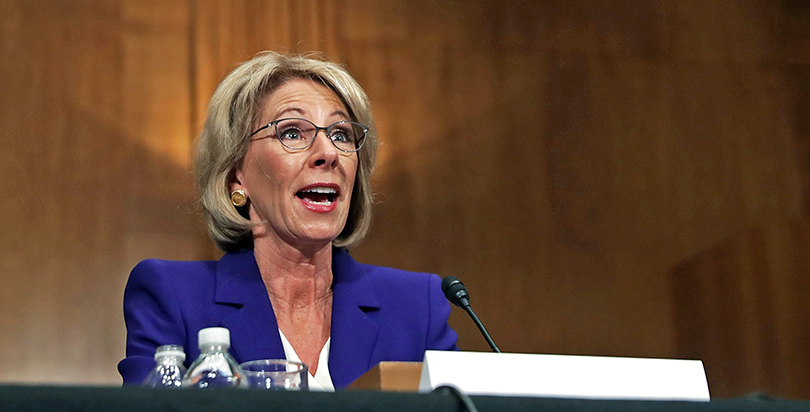 4. Analysis: When The New York Times's reporting on DeVos and Detroit charters looks like 'alternative facts'
One of the seminal talking points surrounding the intense criticism of Education Secretary–designate Betsy DeVos was that half the charter schools in Detroit perform the same as or worse than the city's traditional public schools. That's a grim statistic, given that Detroit's public schools are the worst in the nation and DeVos is closely associated with the expansion of Detroit charters. Problem is, Detroit charters actually outperform district schools — maybe not prodigiously, but they do. Max Eden dug down to reveal the wrongheaded statistical comparison made by The New York Times's national education correspondent to reach the opposite conclusion, and how that damaging distortion became part of the narrative.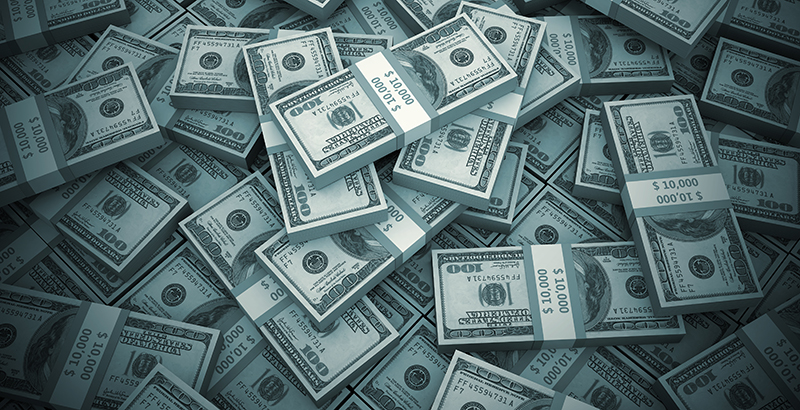 5. New York: Teachers union sows confusion as it delivers raises, double dips on dues
The United Federation of Teachers' complicated system for calculating dues goes mostly unnoticed by members, but a deduction on back pay for 2009 and 2010 — years when members already paid dues, which don't vary by salary — hasn't been explained coherently. The dues amount is small, which makes the confusion, and the union's failure to clarify, particularly curious. But multiplied over tens of thousands of New York City teachers and five years of retroactive payments, those additional dues numbers add up. David Cantor detailed the complicated situation that has some asking about the murky move by the union.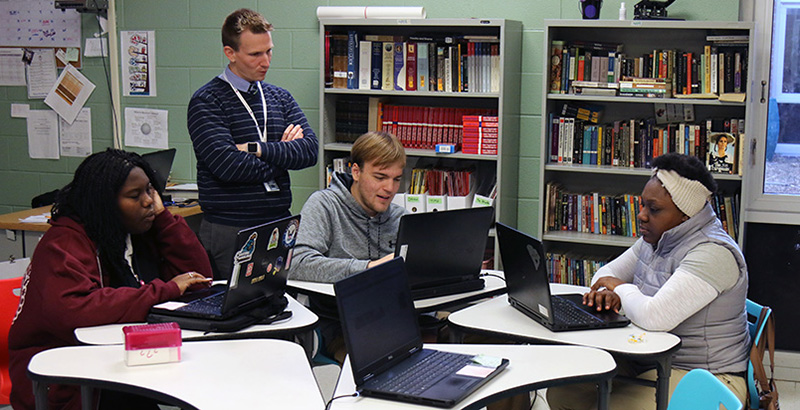 6. South Carolina: Deep in the 'Corridor of Shame,' teachers at New Tech Network strive for a big turnaround
For decades, South Carolina schools along Interstate 95 have struggled with inadequate funding and poor academic performance. At a dozen schools across the state, however, change is afloat. Among them is Colleton County High School in Walterboro, home to the Cougar New Tech Entrepreneurial Academy. The business-focused school-within-a-school is an outpost of the New Tech Network, a national nonprofit that has partnerships with nearly 200 schools across the country. Mark Keierleber traveled to South Carolina to profile the school, which puts a laptop in the hands of every student and trains teachers to build their classrooms around critical thinking and collaboration.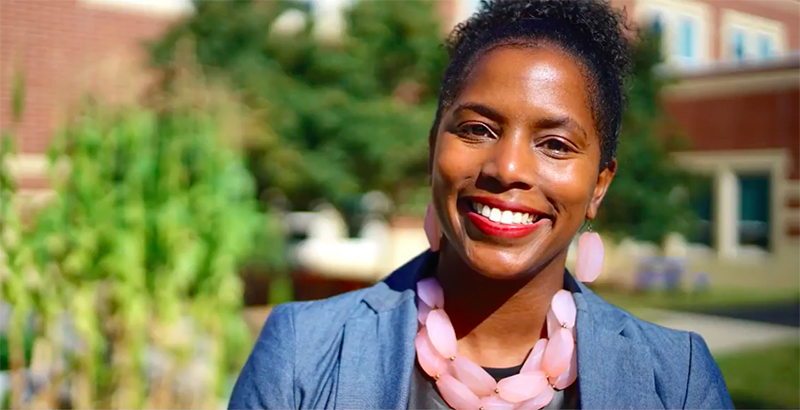 7. Indiana: How one of Indianapolis's 'Innovation School' principals is using language of love — and Spanish immersion program — to achieve dramatic student growth
It bothered Principal Mariama Carson to watch her students say goodbye to their parents in Spanish as they headed into class and then not speak their native language again for the rest of the day. So she opened a new "Innovation School" in Indianapolis featuring not only a dual-language immersion program but a culture of love, where staff and parents call each other familia. Kate Stringer showed how this new model is doubling student scores and turning around a school where more than 90 percent of students failed state tests.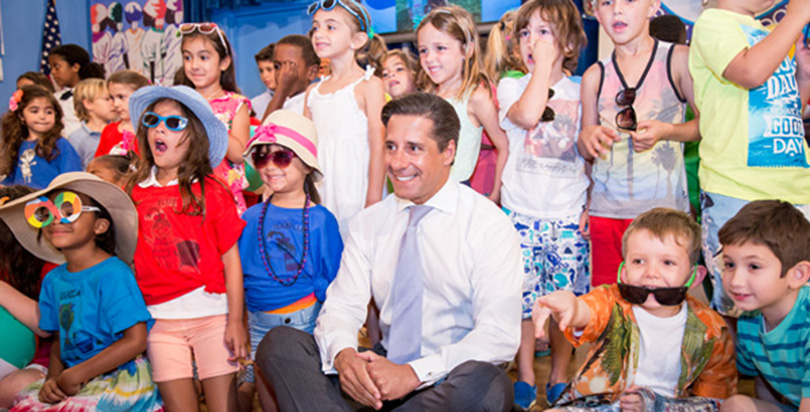 8. Florida: Why Miami's superintendent, once an undocumented immigrant, is banning ICE from his schools
Alberto Carvalho, superintendent of Miami-Dade County Public Schools — where 50 percent of students were born outside the United States — was himself once an undocumented immigrant. Although he says he's been assured by federal officials that they have no intention of entering public schools or making immigration arrests on school campuses, the school leader has concerns about the number of families now coping with an extraordinary degree of deportation stress on a daily basis. As Carvalho said to reporter Mark Keierleber, "Over my dead body will any federal entity enter our schools to take immigration actions against our kids."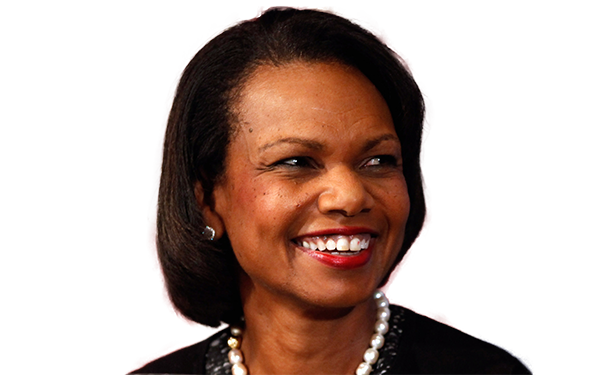 9. 74 Interview: Condoleezza Rice talks education, national security, and Donald Trump
The 2016 election was divisive, in part because it brought to the surface a fundamental disagreement about what had happened to the country's most cherished idea: that no matter where you're born or who you're born to, you are given a chance to rise through hard work and perseverance. Former secretary of state Condoleezza Rice returned to that theme often in an interview with Carolyn Phenicie, noting that she believes only education can heal the country's divisions: "I think what may be breaking us apart is lack of confidence about whether that narrative is actually any longer available to most people."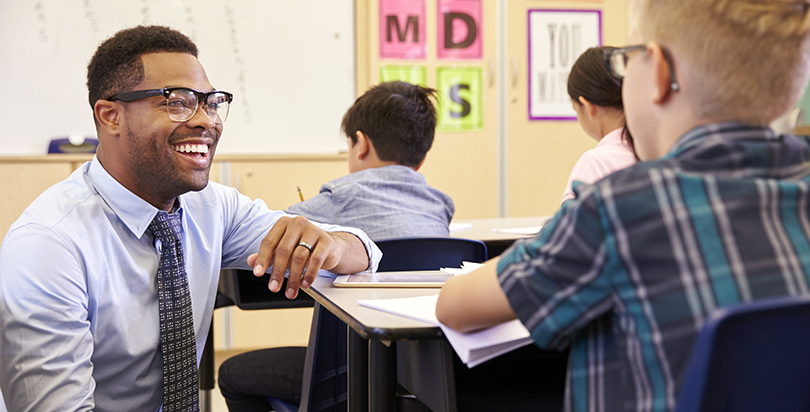 10. Teacher Effectiveness: Even after Colorado's teacher evaluation 'revolution,' fewer than 1 in 1,000 rated ineffective
In 2010, when Colorado passed a novel teacher-evaluation law — linking test scores to teacher performance, and to ratings, tenure, and firing decisions — proponents deemed it groundbreaking and revolutionary. But now, several years later, some advocates of the law have soured on it, pointing out that the new system rated a tiny share (0.09%, or fewer than 1 in 1,000) of teachers ineffective, much like the old system. Matt Barnum took a closer look at how the state measures its teaching corps.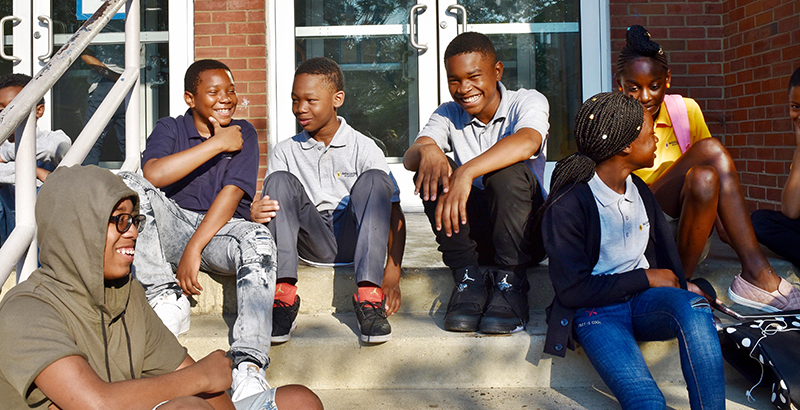 11. Washington, D.C.: Monument Academy tries a new model to help kids in foster care — a charter boarding school
Students in the foster care system are twice as likely to drop out of high school as other kids, and only 2 percent earn a four-year college degree. So at Monument Academy, a charter school in its third year serving mostly students who have come in contact with the Washington, D.C., foster care system, teachers set high expectations for their students, emphasizing that they believe they can do the work. It's a message many of them haven't experienced before. Carolyn Phenicie went inside Monument Academy, illustrating how providing essential life skills and forming bonds with caring adults has become key to students' long-term success.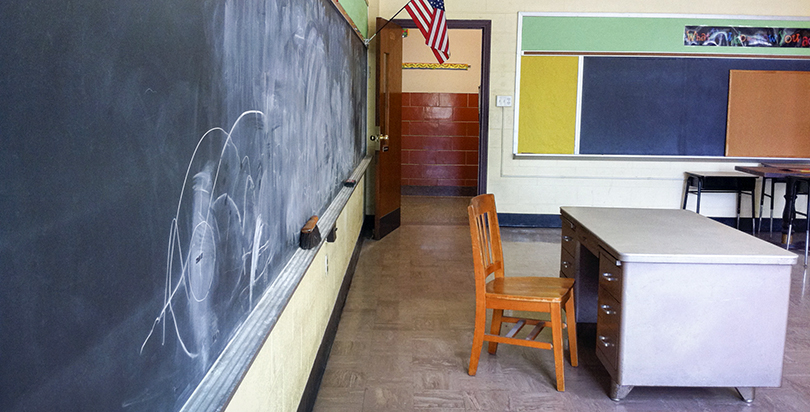 12. Chronic Absenteeism: Study finds 1 in 4 teachers misses more than 10 days of school a year — and the problem is three times as bad in traditional schools
What happens when teachers miss more than 10 days of school? A Fordham Institute report found that 28.3 percent of teachers in traditional public schools are chronically absent — meaning missing more than 10 days during the school year. But in charter schools, that number applies to 10.3 percent of teachers. Although the rates vary, chronic absenteeism is more frequent on average in traditional schools across the nation's 10 largest cities and in all but one state. David Cantor took a closer look at Fordham's findings.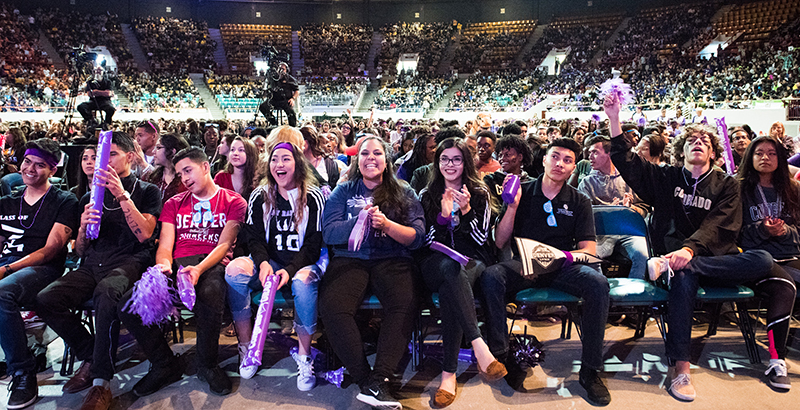 13. Colorado: 10 years, 100% college acceptance: Inside a most remarkable decade at the Denver School of Science and Technology
The Denver School of Science and Technology — better known by its acronym, DSST — celebrated its 10th year of every senior in the graduating class being accepted into a four-year college. That's no small feat for a network in which nearly three-quarters of students are eligible for free or reduced-price lunch, a proxy for poverty, and 56 percent of students are Hispanic, numbers that largely mirror the district writ large. Carolyn Phenicie went inside the school as it focuses on its expansion, by taking a hard look at how it can improve.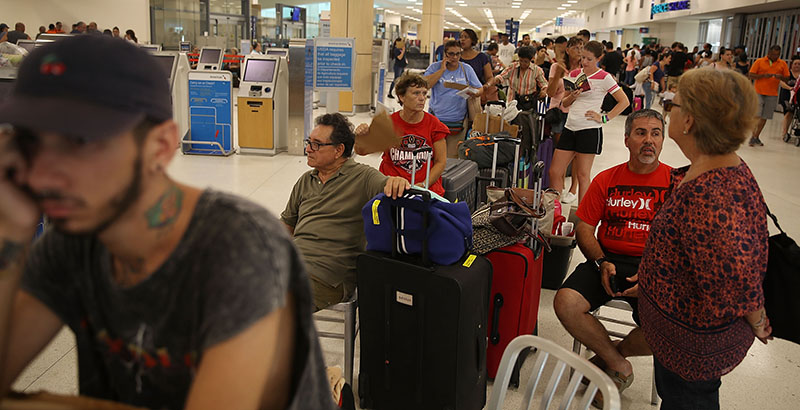 14. Puerto Rico: Teachers fleeing Hurricane Maria arrived at Orlando's airport with nothing. They left with jobs
As more and more students fled Puerto Rico for the mainland U.S. after Hurricane Maria devastated the island, districts across the East Coast saw an influx of new students. Orange County Public Schools, which includes Orlando, quickly became a hub for arriving students — and the district, realizing it was going to need more teachers, went to the source, setting up a recruitment station at the airport and hiring educators right off the plane from Puerto Rico. Mark Keierleber followed the unprecedented surge of students and the measures schools were taking to help them.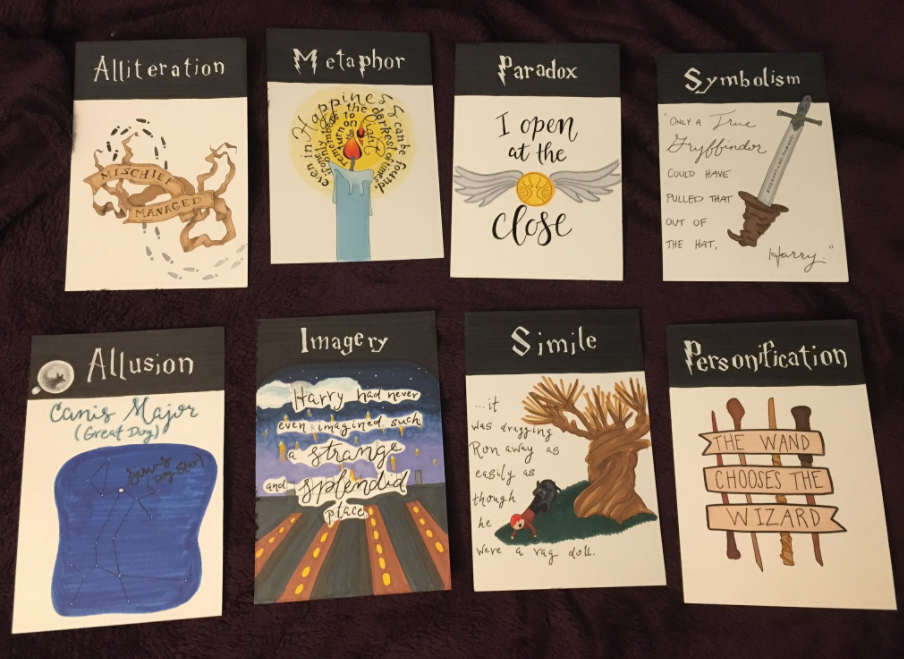 15. First Day of School: 19 years later … teachers are still bringing Harry Potter magic to their classrooms for the start of the school year
The final Harry Potter book closed Sept. 1, 2017, as the Hogwarts Express rolled out of Platform 9 3/4 for the beginning of a new school year. But for the Muggle students left behind, teachers across the country have found inspiration in the Harry Potter books for every detail in their classrooms, from classroom management to teaching literary devices. Kate Stringer reported on how a generation of teachers who grew up with Harry are bringing his magic to their students.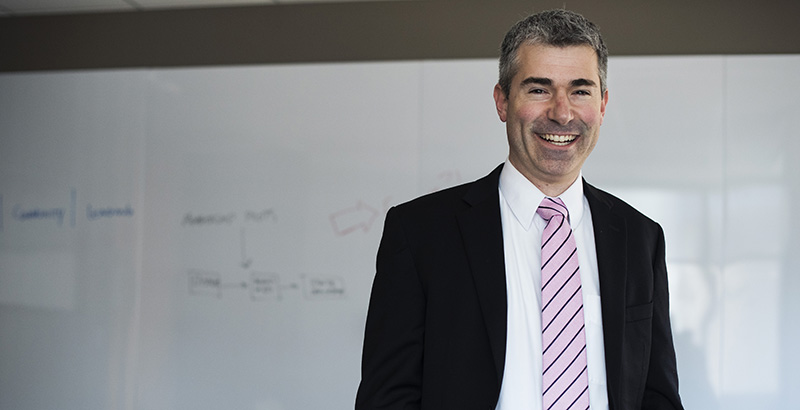 16. Personalized Learning: Richard Culatta on how to do personalized learning well — and why it could be the key to narrowing a school's equity gap
Personalized learning is a hard term for people to define — is it technology? is it a statewide system overhaul? — but Richard Culatta does so succinctly, and speaks from experience. Culatta, the CEO of the International Society for Technology in Education, helped lead Rhode Island's statewide personalized learning initiative in 2016. He spoke with Kate Stringer about digital citizenship, parent engagement, and what schools need to focus on if they're going to successfully implement a personalized learning approach.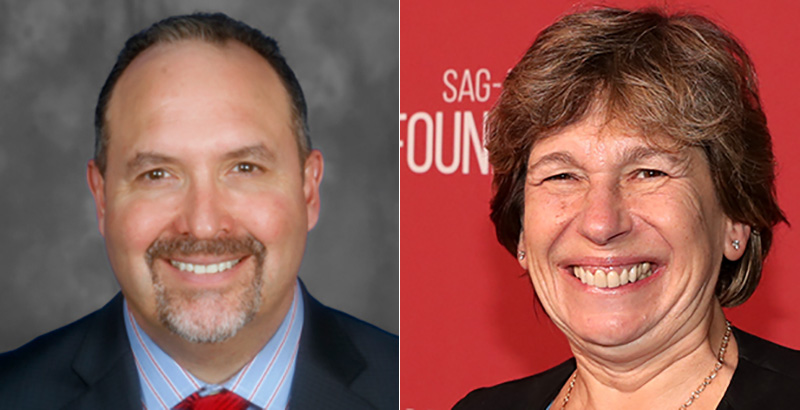 17. Investigation: Texas AFT email reveals 'dirty tricks' campaign to sabotage district/charter partnership, oust superintendent
Over the past eight years, the El Paso Independent School District has clawed its way back from an academic cheating scandal, the arrest and imprisonment of a superintendent who steered a no-bid contract to his mistress, and a state takeover. Juan Cabrera was tapped to turn around the 60,000-student district, where two-thirds of students are economically disadvantaged. He's made steady gains, but after announcing a possible partnership with charter school networks to open new programs within the district, El Paso Federation of Teachers President Ross Moore asked the state and national American Federation of Teachers organizations to "begin interfering with" the superintendent's relationship with the universities training El Paso's most in-demand teachers, to cause problems in the bond market for the nonprofit IDEA Public Schools charter network, and to "turn members and other EPISD employees against Cabrera." Beth Hawkins dug in deep to find out why. Read her full investigation here.
Support The 74's year-end campaign. Make a tax-exempt donation now.