The 13 Best Education Articles From July: When School Districts Secede, the Future of School Transcripts, CEO Jackson Talks Chicago Public Schools & More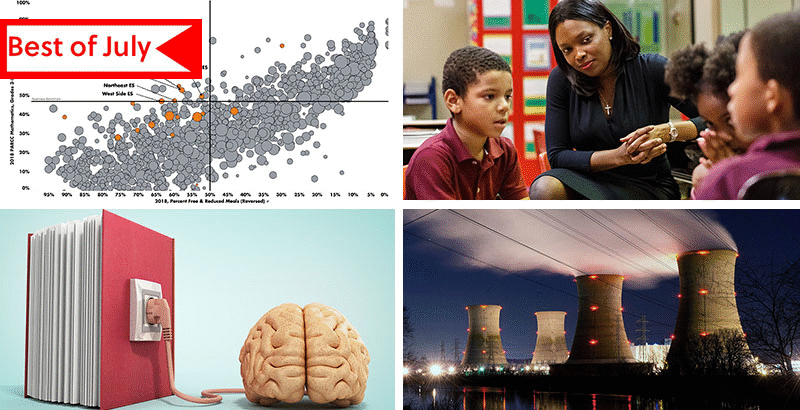 Every month, we round up our most popular and buzzed-about articles from the past four weeks. (Go deeper: See our top highlights from May, April and beyond right here)
It was a month of surprises here at The 74, from Carolyn Phenicie's eye-opening report of schools and communities struggling with the financial fallout of shuttered power plants across the country to Kate Stringer's profile of the Mastery Transcript Consortium, which is aiming to rethink the high school transcript, and Beth Hawkins's dispatch from Louisiana, where a wave of school district secessions appears to be accelerating classroom resegregation. More details on the month's most buzzed-about stories below. (You can always get our top news and analysis delivered straight to your inbox by signing up for The 74 Newsletter.)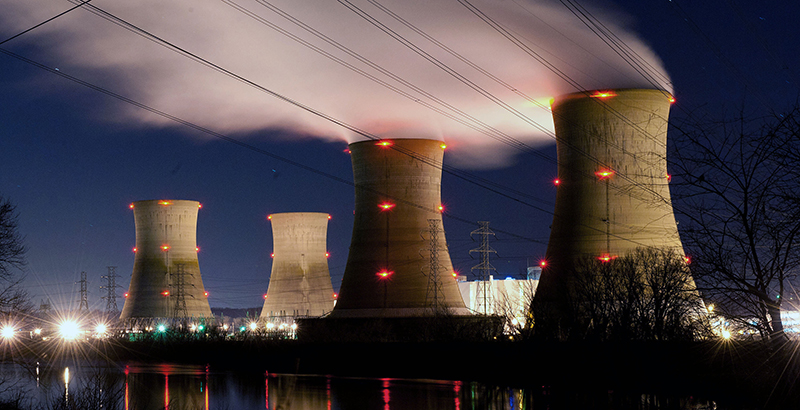 'It Just Becomes Like a Ghost Town': As Nuclear Plants Close in Record Numbers Across U.S., Small-Town School Districts Brace for Catastrophic Tax Losses
School Finance: Guy Parmigian, superintendent of Benton-Carroll-Salem Schools in Ohio, never intended to become an expert on nuclear energy. "I've become immersed in it because I have to. I used to take turning on the lights for granted. I don't anymore," he said. Parmigian expanded his expertise after the owners of the district's largest employer and taxpayer, the Davis-Besse nuclear plant, announced plans to close next year. It's one of 16 plants that have shut since 2013 or are scheduled to do so by 2025, as nuclear power has buckled to competition from cheaper natural gas obtained by fracking. In the wake of this unprecedented wave of closures are small-town and rural districts struggling with fewer students, a lack of educated plant workers who once served as science tutors and coaches, and big holes in their annual budgets. Carolyn Phenicie looks at the impending fiscal meltdown.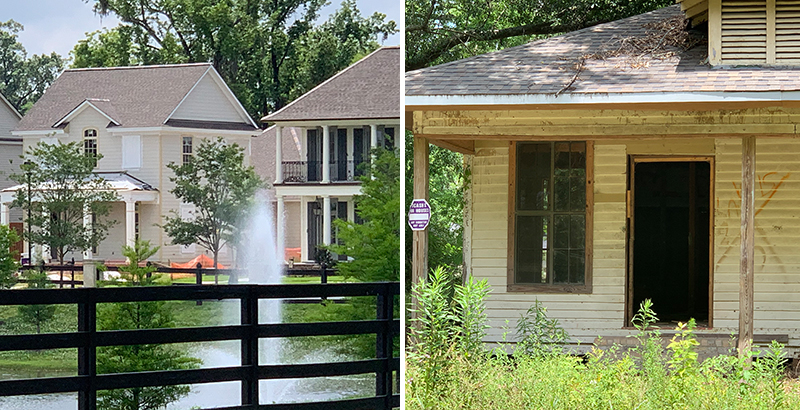 Left Behind: Can East Baton Rouge Schools Survive the Breakaway of a Wealthy — Majority White — Community?
School Segregation: If residents of a wealthy swath of Baton Rouge vote this fall to create their own city, St. George will immediately become the fifth-wealthiest municipality in Louisiana. The school district that secession backers would then lobby to establish? "Our vision is to be the state's leading school system," they explain. By contrast, the goal in East Baton Rouge Parish Public Schools, the district they would leave behind, is survival. St. George would be the fourth breakaway in the past 16 years, all but one of which have left the district — still struggling to recover from 2016 floods — with fewer resources but more concentrated poverty. Right now, 90 percent of East Baton Rouge students are children of color, a percentage that would increase. The breakaway threat has, however, fired up the community, which is packing school board meetings and demanding change. Two young black men who grew up on the city's north side and attended the schools that will be hardest hit were recently elected to the board. They are determined to capitalize on the groundswell of community support to push for equity in access to good schools for the poorest children — something a court ordered 56 years ago. Read the full story.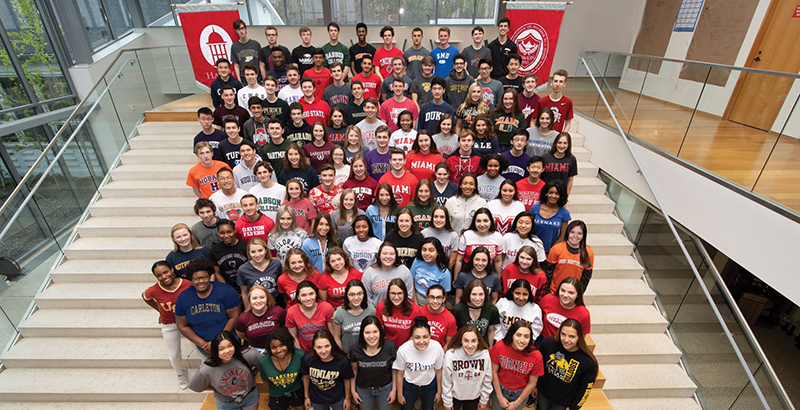 The Mastery Transcript Consortium Has Been Developing a Gradeless Transcript for College Admissions. This Fall It Gets Its First Test
Personalized Learning: As more schools consider adopting innovative models like project-based or experiential learning, educators are realizing that the broad set of skills students are learning don't translate easily into letter grades or GPAs. That becomes a problem when it comes time to submit transcripts for college admissions. So D. Scott Looney, head of Cleveland's private Hawken School, decided to launch a group to design a different kind of high school transcript. After two years of development, the Mastery Transcript Consortium now has 250 member schools, and a few of them will be submitting this new transcript to colleges for the first time in the 2019-20 academic year. The transcript is still being tested and discussed among member schools, but it's drawn attention and headlines for its nontraditional approach of visually describing student learning. The group, which includes a large proportion of private schools, has also been at the center of debates around equity in college admissions. Does eliminating grades in favor of more holistic descriptors improve or exacerbate inequality? Kate Stringer digs into what the consortium has been working on.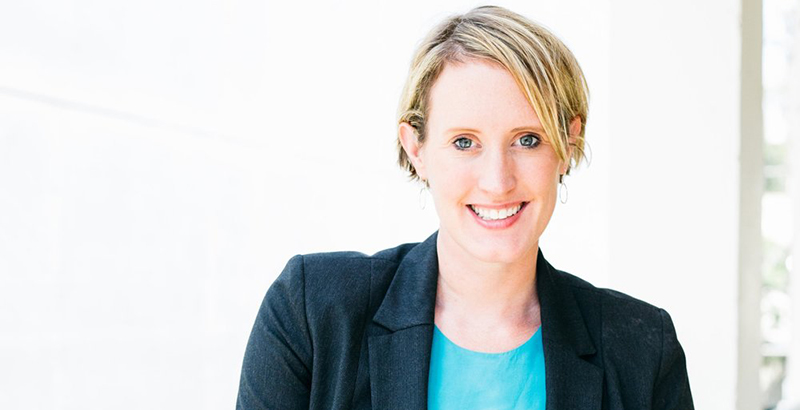 Helping Small Districts Tackle Big Changes, Instruction Partners Focuses on the 'Unglamorous' Basics of Teaching and Learning
Teacher Quality: Small school districts and charter management organizations are expected to meet the same standards and adapt to the same state tests as their larger counterparts, even though they typically lack the instructional staff and resources to keep up. Enter Instruction Partners, a Nashville-based nonprofit committed to helping districts with fewer than 10,000 students with the "unglamorous" but important parts of teaching and learning. As contributor Brendan Lowe reports, the approach is back-to-basics — the organization focuses strictly on the interplay among student, teacher and content — but early signs in Tennessee show Instruction Partners schools dramatically outperforming the state average.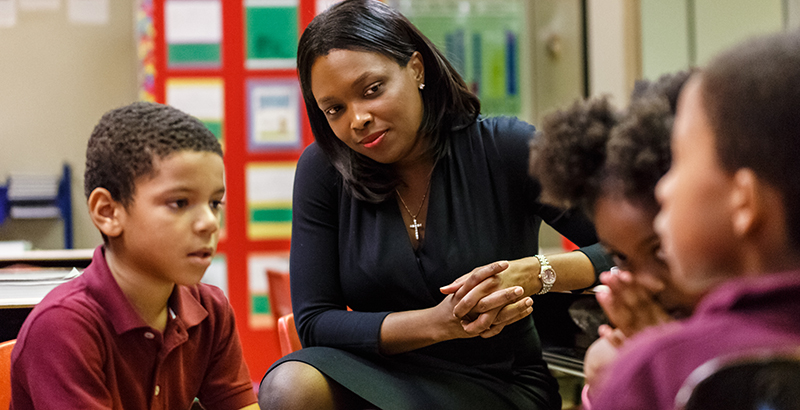 Pulling All the Levers — Chicago Public Schools CEO Janice Jackson on Getting More Students to and Through College
74 Interview: A sex abuse scandal, a budgetary cliff the size of Dover, a big-shouldered political environment — Chicago Public Schools CEO Janice Jackson has challenges. But she's also got a wave of good news regarding graduation and college attainment to ride. Appointed 18 months ago, Jackson answers to a new mayor who was elected, in part, on campaign promises to reverse course in the nation's third-largest school district. But as new mayor Lori Lightfoot announced that Jackson will remain in the job, at least for now, the homegrown CEO has successful strategies to build on. Graduation rates, college attainment and persistence rates, high school success levels, career credential completion — a host of indicators suggest that her grads' postsecondary options are up. In a new 74 Interview, Jackson recently talked about her own path to college as a CPS grad and how her time teaching in the district informs the strategies she hopes to build on. Read the full interview.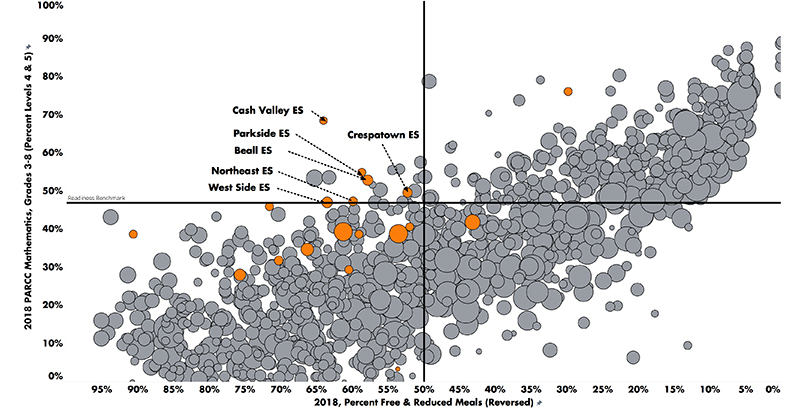 Analysis: This Poor, Rural Maryland District Is Beating the Odds in Math. Here's How They Do It, and What I Saw in Their Schools
Rural Education: Last year, contributor David Wakelyn and some colleagues happened upon a rural district in Maryland that has more high-poverty elementary schools beating the odds for its students than any other district in the state. Nationally, very few schools — about 3 percent — have both high poverty rates and high student achievement, but Allegany County has six schools where students are considered high-performing and six more where the kids are approaching that benchmark. What's Allegany County doing differently? The answer, Wakelyn writes, is straightforward, if unsexy: a steady effort across the district to create coherent learning systems of professional development and coaching, curriculum matched closely to assessments, and extra time for all students — all bound together by a strong vision from district leadership. Find out what he witnessed in the district's classrooms, what the math teachers have to say and what lessons there might be for other districts seeking to break the link between students' learning and their socioeconomic background.
Exclusive: Ex-Puerto Rico Schools Chief Julia Keleher, Indicted in Corruption Probe, Previously Denied She Was Federal Target
Puerto Rico: Julia Keleher, who recently resigned as education secretary of Puerto Rico, was arrested earlier this month on charges of wire fraud and conspiracy to commit theft involving millions of dollars. Federal Bureau of Investigation agents arrested Keleher — who denied exclusively to The 74 in April that she was the target of a federal investigation — in Washington, D.C., where she now lives. Keleher portrayed herself as a ferocious change agent intent on reforming Puerto Rico's struggling schools after Hurricane Maria ripped through the island in 2017, but federal officials yesterday said she and others misappropriated more than $15 million at the expense of students. Core to Keleher's arrest are alleged schemes to direct federal funds through contracts to organizations with whom the defendants had personal and political ties. Read the full story.
Job Placement, Meet Advanced Placement: Inside a Baltimore High School Where a Diploma Opens the Door to the Middle Class
Career and Technical Education: A member of the class of 2019, Leonard Ferguson makes $29 an hour as a plumber's apprentice. A local trade group will pay for him to finish his journeyman's certification, and he'll be a master plumber — and financially secure — by age 23. At Baltimore County's Western School of Technology and Environmental Science, graduating with a job offer in hand is commonplace. But eight years ago, the high school's leaders decided that the 11 career and technical education pathways offered weren't enough, so now, the goal is for all students to take and pass at least one college-level Advanced Placement class as well. "It's not a lower track, it's a career track," said Principal Murray Parker III. "And we had to make sure the academics matched it." Beth Hawkins paid Western Tech a visit and heard firsthand what the students plan to do with their diplomas.
Williams: Dual Language Immersion Doesn't Work If English-Speaking Students Are Given Preference
Analysis: Dual language immersion programs shouldn't favor English-speaking children — at least not if you want them to work, argues 74 contributor Conor Williams. He sees a pressing — and poignant — need at this moment in the Trump era for programs that provide linguistic and cultural affirmation to the English-learning children of immigrants. Dual language immersion programs do that, teaching in two languages and enrolling roughly equal numbers of native English speakers and native speakers of the partner language. Research suggests that this linguistic integration is the best way to support English-learning children, Williams writes, and it helps English-dominant children become bilingual. The problem is that dual language is so popular now that privileged parents are pursuing those opportunities for their (usually English-dominant) children and pushing out English learners. Williams sees this happening in his own Washington, D.C., district, where, in response to parent demand, officials are looking to expand dual language immersion not in an intentionally balanced way, but by instead giving access to students "regardless of language spoken at home." Read the full analysis.
Supreme Court Will Hear Key School Choice Case Challenging Ban on Religious Schools Participating in Montana Tax-Credit Scholarship Program
Lawsuit: The country's highest court will hear a key school choice case challenging a ban in Montana on using tax-credit scholarships at religious schools. The Montana case is one of several regarding state bans on public funding for religious institutions that have sprung up in the wake of the high court's 2017 Trinity Lutheran decision. In that case, justices ruled that a church-affiliated preschool couldn't be barred from participating in a playground safety program simply because of its religious affiliation. Other post-Trinity Lutheran school cases are also pending in federal courts, including one in Maine, where a judge last week ruled against parents challenging a ban on using public funds at sectarian schools. Justices will hear the case, Espinoza v. Montana Department of Revenue, next term, which begins in October. Read the full summary.
Johns Hopkins Report Offers 'Devastating' Findings for Providence Schools, Sparking Talk of State Takeover
Rhode Island: Leaders in Rhode Island, and education observers across the country, have long known of the troubled conditions of schools in Providence. Standardized test scores show students falling far behind in math and English, and the city's dilapidated facilities have been the butt of jokes for years. But a report released recently by Johns Hopkins University offered findings that Rhode Island Gov. Gina Raimondo called "shocking": disengaged students learning little in class, rampant behavior problems and deeply demoralized teachers. The widespread dysfunction reduced many Johns Hopkins reviewers to tears; new state commissioner of education Angélica Infante-Green said, "Every time I read the report, it hurt." The release comes at a time of uncertainty, as the district superintendent resigned at the end of the school year. With momentum building for a potential state takeover, and the new state education commissioner vowing drastic action, the report's findings may affect education in the state for years to come. Kevin Mahnken reports.
SEL in the House: Democrats Approve Millions in Landmark Federal Funding for Social-Emotional Learning in Bill That Now Faces Test in Senate
Congress: In a historic win for the increasingly popular social-emotional learning, the House of Representatives approved an appropriations bill that includes $260 million to support the social, emotional and cognitive development of students. The money would go toward funding innovation and research, supporting teacher professional development, and increasing school counselors and mental health professionals in schools. However, with contentious budget negotiations looming in Congress, the Democratic-approved funding faces an uphill battle. "It really is a turning point," said Rep. Tim Ryan, a longtime SEL proponent who is running for president. "But we've got a long way to go." Read the full story.
New Ideas for a New Era of Public Education: 8 Ways We Can Change How Schools Are Organized, Funded, Measured and Led to Prepare Grads for the Age of Automation
Future of Education: Eight big ideas for a new era of public schools — This past winter, in honor of its 25th anniversary, the Center on Reinventing Public Education released a dozen essays and white papers, all bold proposals for how public education could evolve in the coming decades to better prepare students for a rapidly evolving society. Over the past few months, we've published highlights from the anniversary series, and today we assemble eight of the boldest CRPE proposals for rethinking the ways our schools are organized, funded, measured and led in the age of automation. See all eight ideas for the school system of tomorrow right here.
Support The 74's year-end campaign. Make a tax-exempt donation now.