Exclusive: Ex-Puerto Rico Schools Chief Julia Keleher, Indicted in Corruption Probe, Previously Denied She Was Federal Target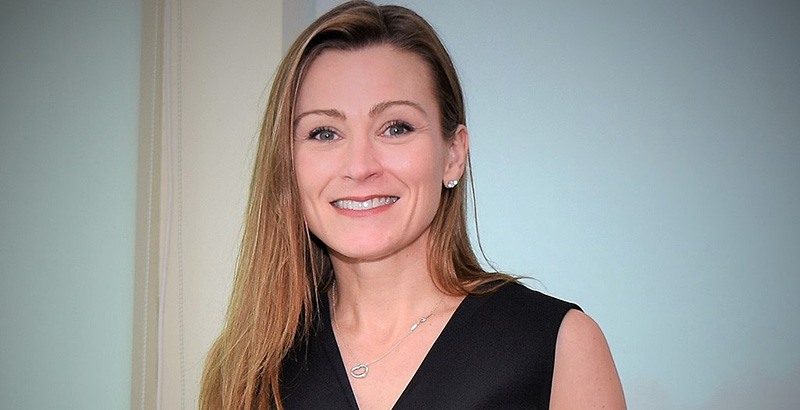 Updated July 10, 8:50 p.m.
Julia Keleher, Puerto Rico's former education secretary, was arrested Wednesday on charges that she participated in a conspiracy to steer millions of dollars in government contracts to unqualified, politically-connected organizations. Federal Bureau of Investigation agents arrested Keleher in Washington, D.C., where she was freed pending her surrender to officials in Puerto Rico within the week.
An indictment puts Keleher and five others — including the former head of the island's health insurance administration and an executive with a major accounting firm — at the center of a conspiracy to illegally direct more than $15 million in federal funds through contracts to organizations with which prosecutors said the defendants had personal ties.
From 2017 until her resignation in April, Keleher led wide-scale education reform efforts in Puerto Rico after Hurricane Maria shuttered the island's schools. She was widely viewed as a controversial lightning rod for her push to adopt charter schools and private school vouchers, in addition to her decision to close hundreds of public schools on the island.
After stepping down, Keleher consistently painted herself as a heroic fighter against the island's anti-reform forces. As recently as April, following local news reports that Keleher was under federal investigation, she denied the allegations. In an exclusive interview with The 74, Keleher claimed that she sounded the alarm on irregularities involving a contract, which she said was discovered during an internal audit.
"The fact that there are investigations into operations in the Department of Education, that's not news — I myself made the referral," she said, noting that federal investigators have looked into mismanagement at the island's education department "repeatedly."
"What the Puerto Rico press is reporting firmly is that there's an investigation into me," she said. "My understanding is there's an investigation into contracting in the department, right, and that's been going on" for years, including before she worked for Puerto Rico's government.
The grand jury indictment, however, tells a different story.
Eroded trust
In a 44-page indictment, six people were named on 32 counts, including money laundering and wire fraud. Besides Keleher, those charged include Ángela Ávila-Marrero, who formerly led the Puerto Rico Health Insurance Administration; Glenda Ponce-Mendoza, who worked as Keleher's special assistant, and her sister, Mayra Ponce-Mendoza, who owned the company Colón & Ponce; Alberto Velázquez-Piñol, owner of the company Azur, LLC, a subcontractor; and Fernando Scherrer-Caillet, managing partner of the prominent accounting firm BDO.
"Public corruption continues to erode the trust between government officials and our citizens," Rosa Emilia Rodríguez-Vélez, U.S. Attorney for the District of Puerto Rico, said in a press release. "Defendants Keleher and Ávila-Marrero exploited their government positions and fraudulently awarded contracts funded with federal monies," adding that their actions deprived Puerto Ricans of education and health services.
"The charged offenses are reprehensible, more so in light of Puerto Rico's fiscal crisis," she added.
Officials allege Keleher and others devised a scheme to direct education department contracts to the company Colón & Ponce, through "a corrupted bidding process" that gave the company an advantage based on personal relationships at a time the agency hadn't yet put out a bid for services. The Ponce-Mendozas worked together to secure a contract with the education department, according to the indictment, and Keleher instructed the agency to award the $43,500 deal to the company. That contract was later increased to $95,000, the indictment said, and was used in part to pay the salary of a special assistant to Keleher. Additionally, officials at Keleher & Associates, a consulting firm owned by the former secretary, allegedly helped Colon & Ponce craft their proposal.
At one point, the indictment said, an education department official refused to sign a letter granting Colón & Ponce the job because it "was the only company not qualified for the contract, and was the worst applicant."
Meanwhile, Keleher, Velázquez-Piñol, and Scherrer-Caillet were charged with conspiracy to commit theft in an alleged effort to defraud more than $13 million in federal funds through education department contracts to the company BDO between January 2017 and April 2019. BDO subcontracted with other companies to perform the services, in violation of the contracts, including the company Azur, which it granted a 10 percent commission, thus inflating the costs of the services, according to the indictment.
Ávila-Marrero, Velázquez-Piñol, and Scherrer-Caillet were also charged in an alleged conspiracy to defraud more than $2.5 million in federal funds from the health insurance administration to BDO.
The indictment alleges BDO and Azur executives "paid individuals with government influence" and were given internal government documents to help craft contract proposals. Prosecutors said that several existing government contracts were cancelled or terminated and awarded to companies "endorsed and promoted by individuals with government influence."
Keleher's initial court appearance in Washington occurred behind closed doors Wednesday. Magistrate Judge Deborah Robinson freed Keleher without bond, on the condition that she surrender to authorities in Puerto Rico on or before July 17, El Nuevo Dia, a Puerto Rican newspaper reported. Scherrer-Caillet, Ávila-Marrero, and both Ponce-Mendoza sisters pleaded not guilty in federal court in Puerto Rico; Velázquez-Piñol was arrested in Connecticut.
Attempts to reach Keleher for comment were unsuccessful Wednesday. But Maria Dominguez, one of her attorneys, noted that Keleher isn't accused of receiving any kickbacks or bribes, making these charges "significantly different" than other public corruption indictments.
While declining to address specifics, Dominguez told The 74, "We're convinced in the innocence of our client, and we don't believe this is a meritorious prosecution."
Ind 7 10 19 Public Corruption 19 431 PAD (Text)

In a series of tweets Wednesday, Gov. Ricardo Rosselló, who championed the island's reform push with Keleher, said he was cutting a foreign vacation short in order to return to Puerto Rico to address the charges.
"The allegations against people arrested today are a disgrace," he wrote. "Our public policy is clear: we will fight corruption in all its forms. No one is above the law. Everyone who fails must face the consequences."
Rep. Raúl M. Grijalva, an Arizona Democrat and chair of the House committee that oversees Puerto Rico, told The Washington Post that Rosselló should resign following Wednesday's arrests.
"We've crossed that crucible now," Grijalva told the newspaper. "The restoration of accountability is so key going forward."
Aida Diaz, president of the island's teachers union, said in a Facebook post that the charges were "another shame" for the education department and a "sad day" for the public school system.
Prior legal tangles
Wednesday's indictment is not the first time that Keleher and the island's education department have tangled with the courts. In February, just two months before she stepped down, a judge issued a warrant for Keleher's arrest but quickly backtracked after department officials vowed to release documents related to a separate federal investigation into a tutoring program. In the April interview with The 74, Keleher claimed the documents federal officials sought stemmed from a case that began before she became education secretary. The arrest warrant was issued because officials in the education department failed to furnish the documents, she said, alleging that she was set up by her own employees who didn't tell her about the request for information.
"That's the beginning," she said, of an "attack on me and on the changes we were trying to implement."
Some longtime friends of Keleher responded with shock to Wednesday's news, defending her as a fierce change agent at the helm of a dysfunctional education system.
Don Yu, who has known Keleher since they worked together at the U.S. Department of Education during the Obama administration and considers her a "good friend," described her as a tireless promoter of improving education.
"Julia is a tiger on the behalf of children. She's relentless … extremely smart, extremely hardworking, and all of that on behalf of students," Yu told The 74.
Yu, currently the chief operating officer at Reach Higher, the college access initiative started by Michelle Obama, said he wasn't familiar with the details of the case, but "if any of those allegations are true, that isn't the Julia that I know."
He first defended her on Twitter Wednesday morning, in response to what he called knee-jerk reactions from people assuming the worst, he said.
During her tenure as education secretary, Keleher faced protests and lawsuits over her education reform efforts. On Twitter, critics expressed their grievances with the hashtag #JuliaGoHome. Those emotions didn't dissipate with her departure. During an April education conference at Yale University, where Keleher spoke about leadership, a student circulated a letter that said reform efforts don't fix the island's education woes but rather "mutilate it in order to benefit all but those Puerto Rican citizens who actually rely on high quality public schools."
In a May op-ed for The 74, Keleher addressed the criticism.
"There were threats and protests," she wrote. "Offices were stormed and arrests were made. Describing the reaction as resistance to change would be an understatement; it seemed more like a full-on battle to protect the status quo."
But officials cast doubt on that view Wednesday, saying that Keleher and others acted criminally at the expense of Puerto Rican students.
"It was alleged that the defendants engaged in a public corruption campaign and profited at the expense of the Puerto Rican citizens and students," Neil Sanchez of the U.S. Department of Education's Office of Inspector General, said during a press conference in San Juan. "This type of corruption is particularly egregious because it not only victimizes taxpayers, it victimizes those citizens and students that are in need of education assistance."
Get stories like these delivered straight to your inbox. Sign up for The 74 Newsletter