Our 2022 Jealousy List: 16 Essential Articles About Students & Schools We Wish We Had Published This Year
By The 74 Staff | December 6, 2022
For years leading up to the pandemic, we regularly ripped off paid homage to Bloomberg Businessweek's "Jealousy List" — the outlet's annual tip of the hat to the best journalism and analysis published by competitors that year. (You can dive into their memorable 2021 edition right here.) Now, after a two-year absence, we're looking to revive the franchise here at The 74, zeroing in on the most memorable education coverage from 2022 and reflecting on all the ways it helped us think differently and be smarter about an array of issues, from COVID learning loss to student mental health and beyond.
Amid a historic decline in test scores, unprecedented efforts to catch kids up after two years of COVID disruptions and a reckoning on how kids should be taught to read, we were in awe of so many important, incisive and impactful pieces that ran this year. Below, in no particular order, are 16 articles we wish we had published in 2022. We hope you'll read those stories you missed over the course of the year — and help us to share them, so even more readers can benefit from their valuable insights.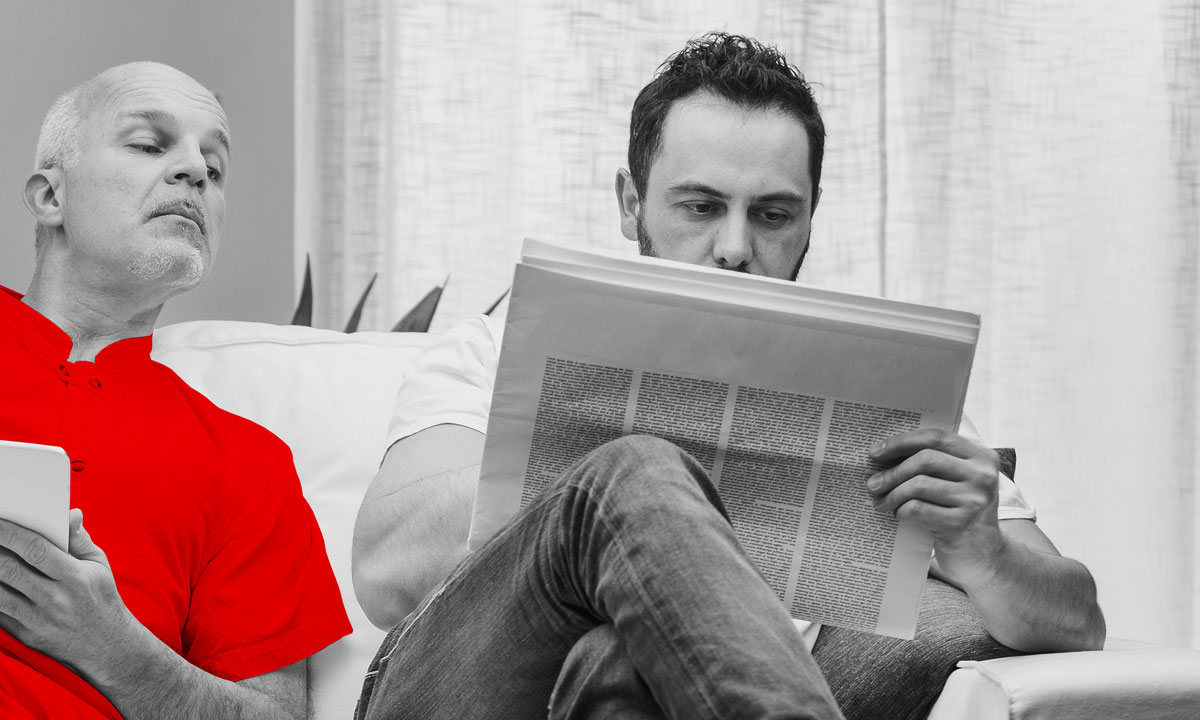 ---
San Francisco Chronicle
The San Francisco Chronicle has offered an indispensable window into the performance of Bay Area schools during the pandemic, from the slow march toward reopened classrooms to the recent chaos surrounding the San Francisco Board of Education. In this story, Jill Tucker and Nami Sumida detail the extraordinary increase in absent students during the 2021-22 school year, when learning was finally supposed to be getting back to normal. In San Francisco, the rate of chronic absenteeism last year was more than double the rate in 2019, and some schools saw huge majorities of their students miss at least 10% of the 180-day school year. The later-life consequences of so much missed learning — much higher rates of incarceration, among others — have led school and district officials to take extraordinary risks to keep kids showing up to class. Read the article here.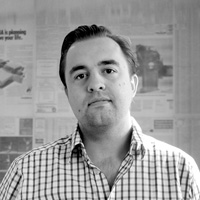 ---
Louisville Courier-Journal
While Emily Hanford rightly gets credit for goosing education journalists into covering the science of reading, we haven't given nearly enough love to Mandy McLaren's devastating and consequential series this fall in the Louisville Courier-Journal. McLaren's "Between the Lines" stories shined a light on Kentucky's bad and worsening reading results, which come at a time when states like Mississippi are actually improving theirs. Like Hanford, McLaren pinpointed the cause: a broad-based reluctance among educators and policymakers to support the science of reading in the classroom. Her coverage even pushed a state review committee in November to end a two-decade contract with the University of Kentucky's Collaborative Center for Literacy Development. Read McLaren's work here.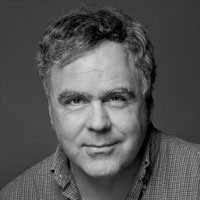 ---
The Texas Tribune & ProPublica
The Texas Tribune and ProPublica spent months pushing for public records related to the police response to reports that a gunman was killing children and teachers inside Robb Elementary in Uvalde, Texas. "I'm So Scared," the story they produced after finally securing audio of those calls, communicates the full horror of the events in the 77 minutes before officers stopped the shooter. Reporter Lomi Kriel of the Tribune and ProPublica, and the Tribune's Zach Despart, Alejandro Serrano and Roxanna Asgarian, create a riveting chronology, punctuated by embedded clips of the 911 calls, without veering into insensitive or sensational territory. Their powerful report drives home the tragedy of children calling for help from inside classrooms while law enforcement waited outside. Read the full story.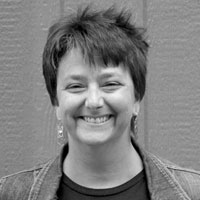 ---
The New Yorker
A University of Pennsylvania graduate student and a Rhodes Scholar, Mackenzie Fierceton was accused of lying about her first-generation, low-income status, pretending to be poor to advance educationally. But Fierceton, who spent time in foster care as a teen, never said she grew up in poverty: She fell into the category after leaving the home of her physically and emotionally abusive mother, a prominent radiologist, and her mother's sexually abusive boyfriend. Alerted by an anonymous source about her wealthy childhood, UPenn eventually communicated with Fierceton's mother and threatened to revoke the student's undergraduate degree — and suspended her master's. Her Rhodes Scholarship was also endangered. But writer Rachel Aviv stepped in, correcting a wrong that threatened to destroy the young woman's future. Aviv's deep reporting shamed a powerful institution into restoring Fierceton's degrees — along with her dignity and reputation. The story also serves as a cautionary tale to reporters who can sometimes reduce a student's complex life story into the most easily digestible terms while missing essential details.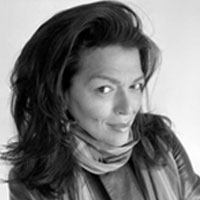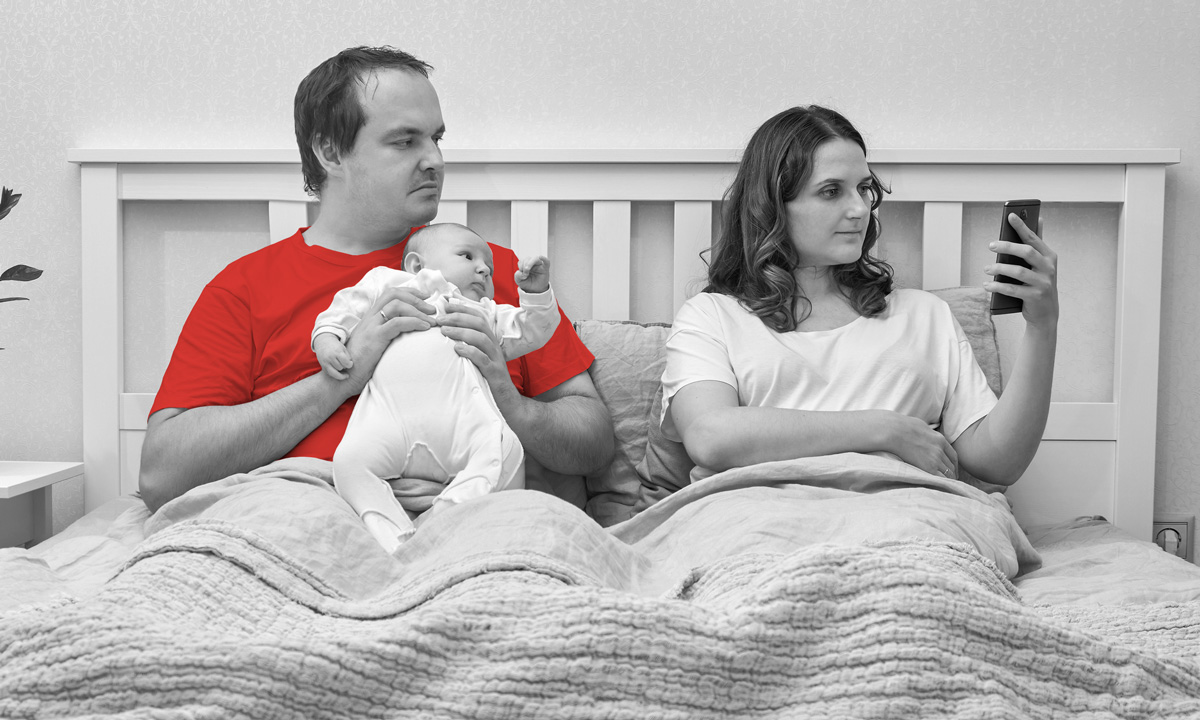 ---
The Sacramento Bee
Sawson Morrar's November profile of a Black principal fired from her post at a majority white school in an affluent California community shows how abruptly districts have turned against qualified educators for the same reasons they hired them. In this case, Amber Clark's experience as an equity adviser helped her land a job as a high school principal. But when she stood her ground and refused to apologize for sharing resources with LGBTQ students, she was placed on leave. The article is another example of how precarious school leadership has become in the current toxic political climate. Read Morrar's article.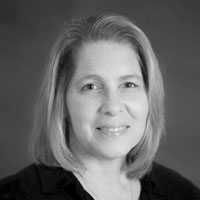 ---
American Public Media
Nearly two-thirds of American fourth graders are not proficient readers. As American Public Media's Emily Hanford and Christopher Peak reveal, that troubling statistic can be partly explained by a decades-long misconception about how to teach the subject. To read confidently, students need to know how to decode words based on the sounds of the letters. There are teaching techniques that can help them learn to do so. But to this day, the predominant approach U.S. schools are using encourages youngsters to guess words based on context clues like pictures or sentence structure — leaving millions of students not fully literate and generating enormous profits for the adults who championed the teaching strategy. Whether or not you have a child learning to read, this podcast series is highly accessible and will make you want to binge-listen all six episodes.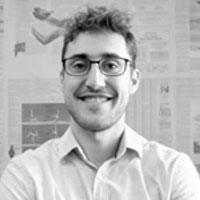 ---
ProPublica's Local Reporting Network, in partnership with The City
Since the start of the pandemic, the number of New York City school children requiring special education services for mental health issues has skyrocketed. But how successful families are in obtaining the federally mandated "free and appropriate education" for their kids depends largely on their own financial resources. Abigail Kramer painstakingly documents the deeply inequitable way the city treats students with special needs — the wealthy, white districts where the city pays for expensive treatment, the poor districts where it does not and the racial disparities in which services children are offered. Interspersed among the personal stories of three young people in crisis are sketches that add an emotional tug to a report that is by turns sad and infuriating. Read Kramer's full report.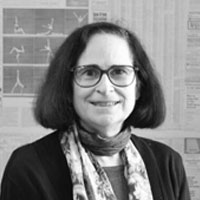 ---
The Atlantic
Despite the familiar-sounding scare headline, this piece by Harvard's Meira Levinson and Yale's Daniel Markovits amounts to a full-throated defense of the American school. "For all their inadequacies, schools do work," they write, "and for all their inequities, they provide a more equal setting than the worlds they draw children out of." The loss of that anchor during the pandemic can't be captured in a single round of dismal NAEP scores. Its effects are evident not only in the well-reported spike in depression and suicides, but also a host of down-the-line factors from obesity to a decrease in routine vaccinations for potentially fatal diseases like measles. This wide-angle view fuels the authors' take that COVID's effects on kids will prove more profound than other historical interruptions, including the Great Depression and two World Wars. "The pandemic has amounted to a comprehensive assault on the American public school," they write. "It strained the ties — not just physical but also social and even psychological — that connect American families and children to the schools that are essential for delivering almost every support our welfare state provides. Kids missed out on all of it." Read the full article here.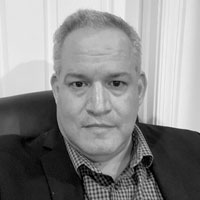 ---
Chicago Tribune and ProPublica
For a crushing four-part series, the Chicago Tribune's Jennifer Smith Richards and ProPublica's Jody S. Cohen filed more than 500 public records requests and pored over thousands of documents to put hard numbers on the frequency with which Illinois students — and Black youth in particular — are slapped with tickets at school. Police issue students thousands of tickets each year, many with hundreds of dollars in fines and routinely for minor offenses like littering, vaping and cursing. Black students, the analysis found, were twice as likely to get ticketed as their white classmates. The series saw significant impact. Hours after the first part was published, the state's top education official urged schools to stop referring kids to the police for misbehavior. See the full series.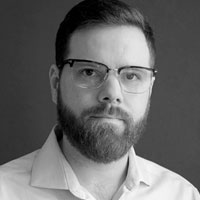 ---
EdSurge
In March, Emily Tate Sullivan took a closer look at the uptick in screen time among kids during the pandemic. A research report from nonprofit Common Sense Media found that screen use increased 17 percentage points among teens and tweens — the equivalent of eight hours and 39 minutes for teens and five hours and 30 minutes for tweens per day. Social media platforms, including TikTok, made up a large portion of kids' screen time. Mike Robb, senior director of research at Common Sense Media, believes this is an opportunity for families and educators to think about what healthy media consumption looks like. "I do think it is clear from this data, especially social media use data, that it is a real call to make sure social media companies are being careful and accountable with young users on their platforms," he said. Read Sullivan's full article.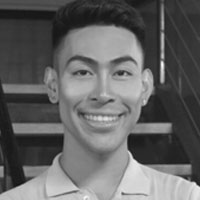 ---
South Florida Sun Sentinel
In February, Pulitzer Prize-winning education reporter Scott Travis uncovered the lengths Broward County school officials went to in order to conceal that a ransomware attack potentially exposed the personal data of thousands of employees and students. Rather than explaining what happened and promptly reporting it to the federal government — because the personal information included health data — the district opted not to keep a written record of its own investigation. And, against usual practice, it didn't record a committee meeting where the breach was discussed. Through open-records requests, Travis obtained emails showing how the district tried to downplay the incident. Read the full report.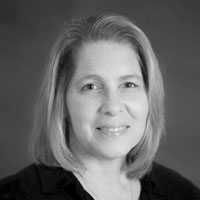 ---
Chalkbeat
As the 2021-22 academic year proceeded with most schools open more than closed, educators and journalists watched in real time as perhaps naïve fantasies of a return to normal fizzled. No story unpacks the reasons why as well as Chalkbeat Chicago's narrative "Inside a Chicago High School's Year of Uncertainty." Reporter Mila Koumpilova's story follows star basketball player Keshawn Arnold and his struggles with a level of disengagement that alarmed him as much as it did his teachers and coaches. As readers come to feel invested in a student who was "flush with potential but bent on living in the now," Koumpilova zooms out to put the story in a broader context. Read the full report.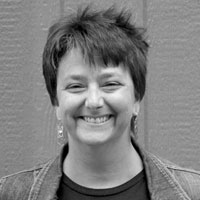 ---
Next City & Planet Detroit
Forest schools, a nontraditional outdoors education concept, have been growing in popularity since the 1990s in response to outcome-based education. However, in low-income areas, this option is either inaccessible or unaffordable and often white-led. Erin Preston-Johnson Bevel, founder of the Detroit Urban Forest School, has developed a program that seeks to ensure that "our children's framing of the ever-present and ever-important relationship with nature is culturally grounded in our respective ancestral practices." Reporter Rukiya Colvin reveals how the program has brought together like-minded Detroit parents seeking alternatives to classroom-based learning. Read Colvin's article.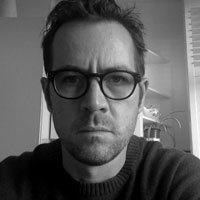 ---
The Atlantic
This Adam Harris piece in The Atlantic is relatively short — just over 1,000 words — but it offers a valuable primer on threats of violence and, on occasion, actual violence against the nation's Historically Black Colleges and Universities. The piece borders on a meditation: In it, Howard University President Wayne A.I. Frederick puts the threats in perspective, telling Harris, "People don't want to see African Americans in certain places." The piece dropped last winter, as HBCUs dealt with a rash of bomb threats that seemed to come out of nowhere. Harris, whose 2021 book focused on the inequities of the nation's higher education system, reminds us that bomb threats, arson and even military occupations have plagued HBCUs since their inception, making attending one, in his words, "an act of courage." America, Harris writes, "has a long and violent history of trying to keep Black people out of classrooms." Read Harris's piece here.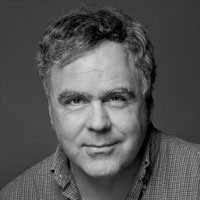 ---
Chalkbeat
Ever-changing school COVID protocols and closures challenged families nationwide. Yet national coverage did not often explore the reality millions of non-native English-speaking families faced. Parents fumbled through at-home test instructions, flooded testing sites or kept kids home as policies got lost in translation. Chalkbeat New York's Reema Amin chronicles the many ways parents rushed to fill translation gaps for populations who, as one parent points out, "cannot push back and demand the way English speakers do." In doing so, Amin showcases the everyday toll of district practices that fail to overcome language barriers and access to technology — and the parents who took communication into their own hands in the interest of public health. Read Amin's article.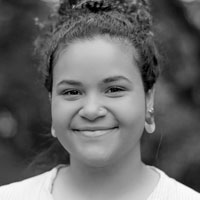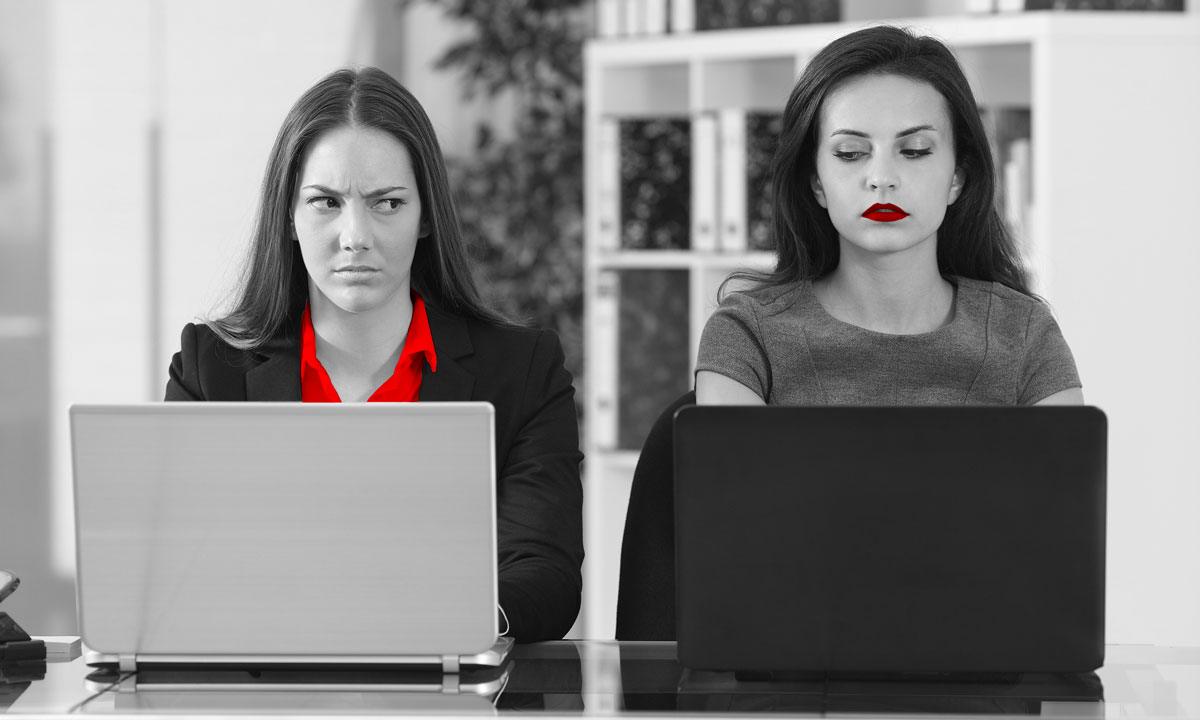 ---
The New Yorker
Anna Holmes's fascinating profile of Margaret Wise Brown, author of Goodnight Moon, reveals that the writer was "a seductive iconoclast with a Katharine Hepburn mane," a failed teacher and a woman who "had a fetish for fur, and hunted rabbits on weekends." The details — that Brown bought out an entire flower stall when she received her first royalty check, for example, or that one of her early stories was about children finding a dead bird — offer a surprising portrait of an author known for bedtime stories about simple things. In Holmes's words: "Even though her work embraced everyday subjects, it was far from banal. Brown incorporated influences from avant-garde literature, concentrating as much on the sound of words as on the words themselves." Far more than a story behind a nursery bookshelf staple, this short biography challenges assumptions about Brown and about what makes great children's literature. Read the full piece.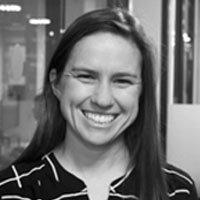 Support The 74's year-end campaign. Make a tax-exempt donation now.