Union Head Pushes Back on GOP Claims of 'Undue Influence' on School Closures
In House testimony Wednesday, Republicans grilled AFT President Randi Weingarten on closed-door meetings with the CDC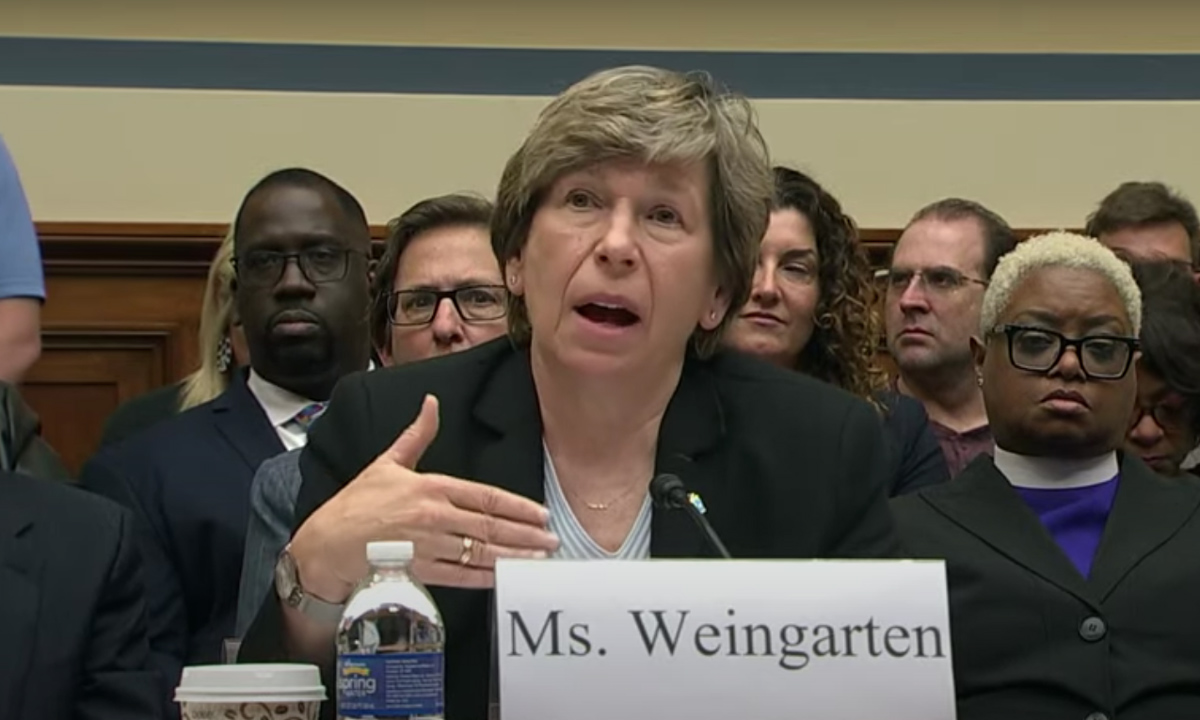 Get stories like these delivered straight to your inbox. Sign up for The 74 Newsletter
Congressional lawmakers on Wednesday pressed American Federation of Teachers President Randi Weingarten to admit that the union had a hand in crafting CDC guidelines on how schools should respond to the COVID-19 pandemic.
And Weingarten largely complied, saying it "made sense to consult with the CDC" as the pandemic progressed in 2021.
But in testimony on Wednesday before the House Select Subcommittee on the Coronavirus Pandemic, Weingarten pushed back forcefully against GOP claims that the union exerted "inappropriate influence" over the guidance or worked behind the scenes to keep U.S. public schools closed for longer than necessary.
She said any allegations of undue influence over prolonged closures are inaccurate, noting that the CDC approved just "one particular edit" to a policy about accommodations for immunocompromised teachers.
Weingarten also noted that neither the CDC nor teachers unions had the authority to open or close schools, despite the AFT's aggressive moves to ensure members' workplaces were safe. In one instance in 2020, the union threatened "safety strikes" if school reopening plans didn't meet their health and safety standards.
The subcommittee's Republican chairman, U.S. Rep. Brad Wenstrup of Ohio, last month previewed Wednesday's hearing, alleging in a March 28 letter to Weingarten that the CDC let the AFT edit its operational strategy for reopening schools prior to its February 2021 release. The guidance, Wenstrup said, advised keeping schools closed in more than 90 percent of U.S. counties, "contrary to the prevailing science."
He said the AFT and Weingarten got "uncommon" access to the draft plan, even making line-by-line additions that "coincidently shifted the CDC's guidance to align with AFT's agenda — keeping schools closed."
The issue of closures remains contentious more than three years after the pandemic shuttered virtually every public school in America. Researchers are quantifying their human cost in lost learning time, lower school attendance, worsening mental health, deteriorating school behavior and lower childhood vaccination rates, among other indicators.
Studies have shown that widespread reliance on remote and hybrid schooling during the pandemic had "profound consequences" for achievement, with students, especially those in high-poverty areas, losing more ground in math the longer they learned remotely. Learning gaps in math didn't worsen in places where schools remained in-person.
During the hearing, Weingarten said it was appropriate for public health authorities to consult with education groups — she said CDC Director Dr. Rochelle P. Walensky noted that the agency conferred with more than 50 organizations about the guidance.
"It was not only appropriate for the CDC to confer with educators. It would have been irresponsible for them not to," Weingarten said.
She told committee members that it was the Biden administration's idea to approach the AFT about the guidance, not the other way around. But she denied that the AFT provided, in Wenstrup's words, "suggested revisions to the CDC's operational strategy regarding school closures or reopenings."
"What we suggested, sir, was ideas," she said.
But Republicans on the committee, trying to make the case that the politically powerful union shouldn't have a hand in U.S. health policy, pushed to tie Weingarten as closely as possible to the Biden administration. At one point, Rep. Debbie Lesko of Arizona told her, "I'm a member of Congress that sits on two committees that deal with the CDC. I don't have a direct number to Director Walensky. Do you?"
Weingarten admitted she did.
"Well, hopefully she'll give it to me too," Lesko said.
The hearing was delayed for nearly half an hour as House lawmakers approved legislation to raise the U.S.'s debt ceiling while cutting federal spending, including President Biden's proposal to forgive student debt.
While Weingarten was Wednesday's only witness, the subcommittee has also requested documents from other education groups about advice they gave to the CDC. They include the National Education Association the Council of Chief State School Officers and the National PTA, among others.
Midway through the hearing, Rep. Jamie Raskin, a Democrat from Maryland, told Wenstrup, "I've been to some weird hearings in this Congress, Mr. Chairman, but this one might be the weirdest, because it's convened in order to accuse a federal agency of the crime of consorting with American citizens."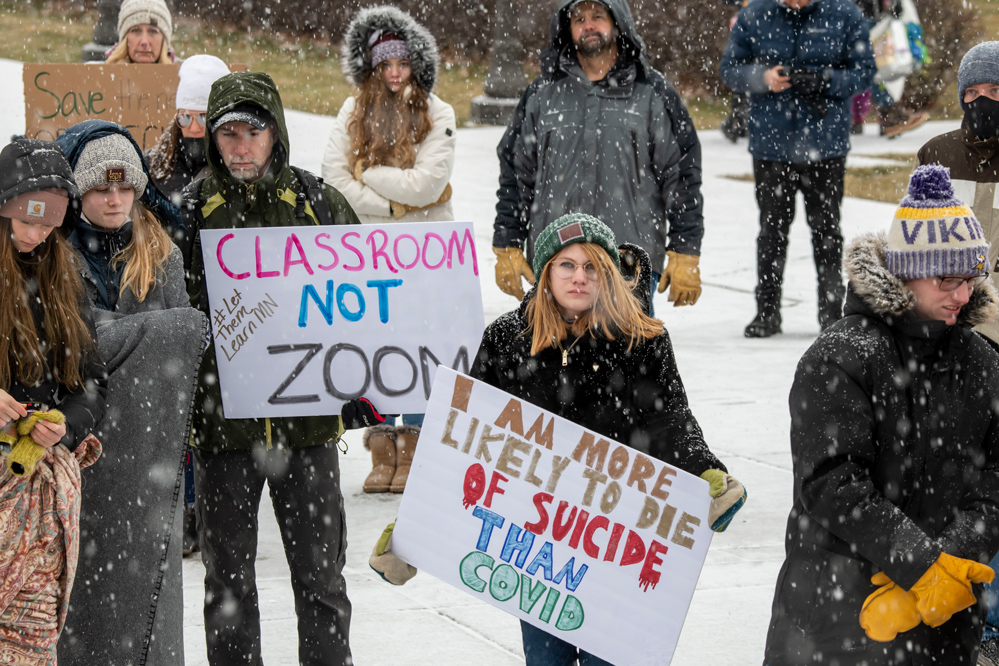 The AFT expected a contentious hearing: In preparation, it hired veteran Washington, D.C., attorney Michael Bromwich, a former U.S. Justice Department inspector general, who has already complained of "scapegoating built on false allegations that appear to be the basis for this Subcommittee's 'investigation.' "
For the hearing, the AFT also released a lengthy letter from Bromwich, who last week told Wenstrup and ranking member Rep. Raul Ruiz of California that the union's role in CDC school closure policies "has been exaggerated and falsified to support pre-conceived conclusions" about closure strategy.
Actually, he said, the AFT's role was "extremely limited," amounting to a few sentences in a 38-page document. He noted that the union's February 2021 proposal of a "trigger" threshold of positive COVID cases that would signal schools to close was actually rejected by the CDC.
Asked during the hearing if she had any regrets about the AFT's work during the pandemic, Weingarten said, "I regret the fear that was there. And part of the reason we wanted clear information was because we had a role in terms of overcoming fear."
She noted that proper ventilation and testing, for instance, turned out to be more important than social distancing. "There were things that we really didn't get right."
While Republicans sharply criticized the union's role in often-disastrous closures, one line of questioning, from Rep. Marjorie Taylor Greene of Georgia, drew a sharp rebuke from Democrats. Greene asked Weingarten, a lesbian, "Are you a mother?"
Weingarten replied, "I am a mother by marriage." In 2018, she married Rabbi Sharon Anne Kleinbaum, who came to the relationship with two daughters.
Greene said she questioned Weingarten's recommendations to the CDC "as not a medical doctor, not a biological mother, and really not a teacher either." She later added, "Let me tell you: I am a mother, and all three of my children were directly affected by the school closures, by your recommendations, which is something that you really can't understand."
Democrats on the committee asked that Greene's comments be stricken from the record — a request Wenstrup denied.
International data suggests that schools weren't associated with accelerating community transmission of the disease during the pandemic. While infections affected schools, researchers found, most of the outbreaks were small, with fewer than 10 cases. And they couldn't be definitively linked to in-school transmission.
Yet evidence from other nations suggests that the U.S. took a much more cautious approach to reopening. Andreas Schleicher of the Organisation for Economic Co-operation and Development told NPR in November 2020 that while schools in Europe were initially closed, "Research has shown that if you put social distancing protocols in place, school is actually quite a safe environment, certainly safer than having children running around outside school."
Prolonged U.S. public school closures have long been a sore spot for educators and public health officials, who now admit that policies keeping students out of school for months could have been rethought.
In an interview last week with The New York Times, Dr. Anthony Fauci, the recently retired head of the National Institute of Allergy and Infectious Diseases, said, "I certainly think things could have been done differently — and better … Anybody who thinks that what we or anybody else did was perfect is not looking at reality."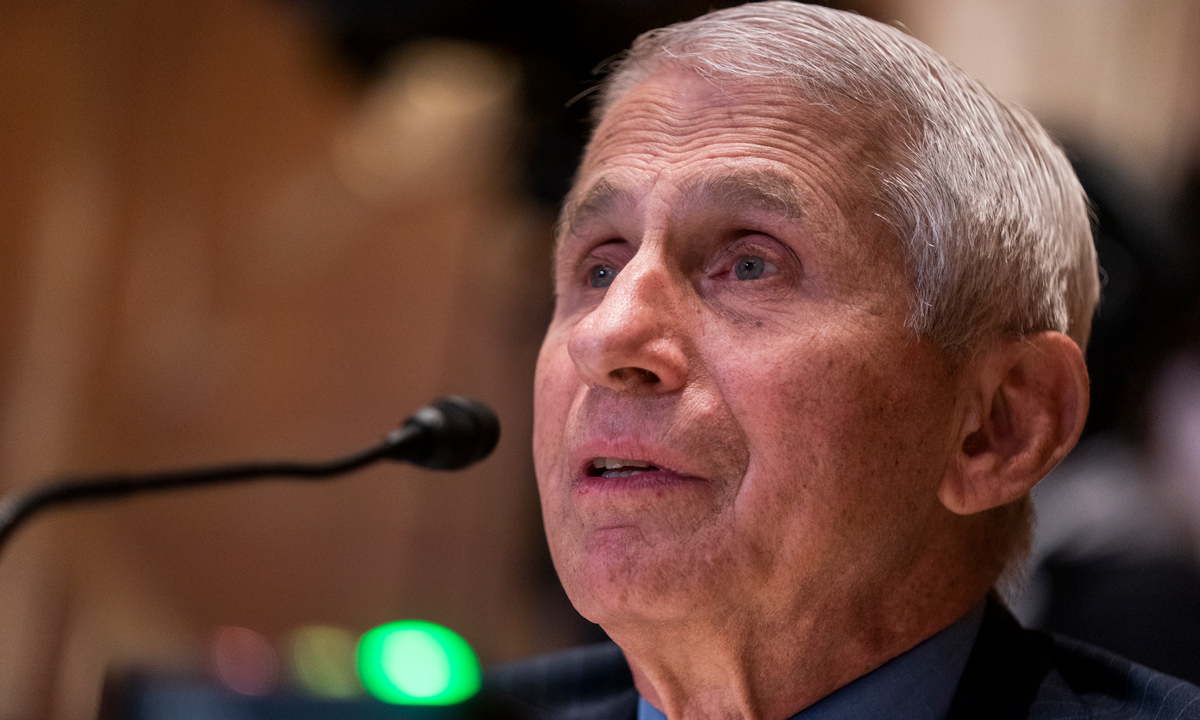 The subcommittee has been probing several school-related aspects of the pandemic. Last month, its initial hearing into closures featured testimony from University of California-San Francisco epidemiologist Dr. Tracy Hoeg, who said scientists had evidence before the epidemic that wearing masks was "largely ineffective" at preventing the spread of flu and similar viruses — and that CDC recommendations on distancing six feet apart were "arbitrary" and not based on science.
Get stories like these delivered straight to your inbox. Sign up for The 74 Newsletter