COVID Brief: More Parents Opposed to School Vaccine Mandates
A weekly roundup of headlines about how the pandemic is shaping schools and education policy, vetted by AEI Visiting Fellow John Bailey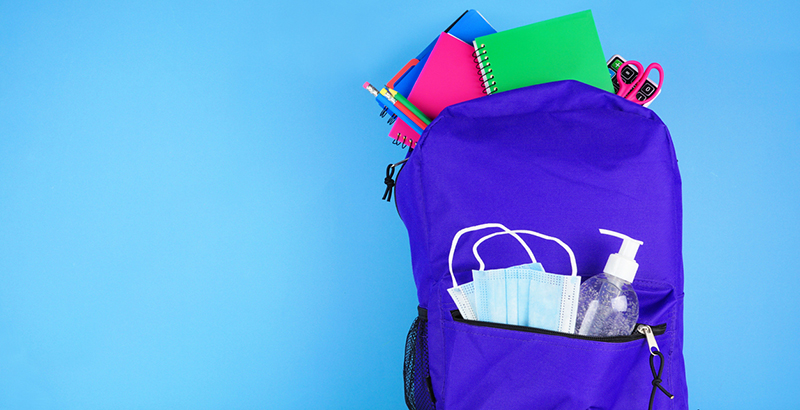 Support The 74's year-end campaign. Make a tax-exempt donation now.
This is our biweekly briefing on the pandemic, vetted by John Bailey. See the full archive.
This Week's Top Story
Opposition to School Vaccine Mandates Rose During Pandemic
"71% of adults say healthy children should be required to get vaccinated for measles, mumps and rubella (MMR) in order to attend public schools, down from 82% who said the same in an October 2019 Pew Research Center poll."
"Almost three in 10 (28%) now say that parents should be able to decide not to vaccinate their school-age children, even if this creates health risks for others, up from 16% in 2019. Among Republicans and Republican-leaning independents, there has been a 24-percentage-point increase in the share who hold this view (from 20% to 44%)."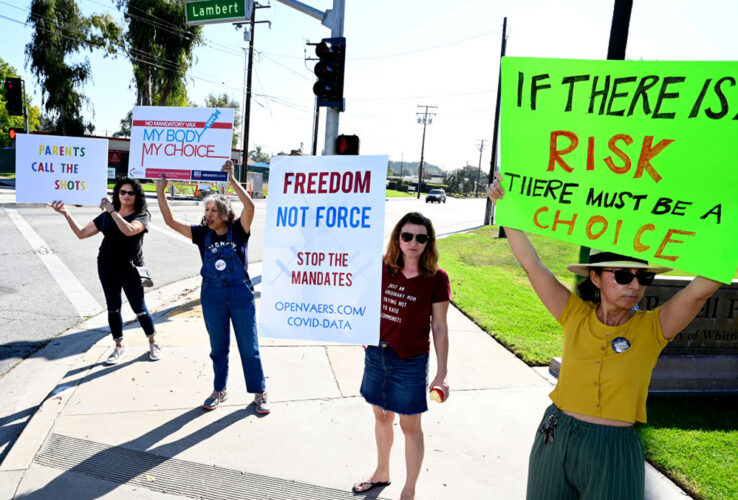 The Big Three
Schools Are Spending Big Bucks on Online Tutoring. Here's What They've Learned
"Since the start of the pandemic through March 15 of this year, school districts across the country had spent $1.7 billion, or $199 per student, of their COVID-19 federal relief funding on tutoring, both online and in person, according to data from FutureEd, a Georgetown University research center that has been analyzing COVID-19 relief spending."
"In December 2020, the Jefferson County school district in Louisville, Kentucky, entered into a contract with FEV Tutor to offer about five hours of tutoring per week to around 7,000 third through 12th graders."
"The Jefferson County district made a point to ensure that its tutoring would follow the Annenberg research [Dena Dossett, the district's chief of research, said]. That's why the district went with FEV Tutor for the bulk of its program. The tutoring service helps schools in the district to identify students struggling with core subjects… Those students then participate in live video tutoring with the same tutor five hours a week during class time."
"So far, it has worked for Jefferson County. Students who used FEV Tutor saw their math scores increase 4.5 points and their reading scores increase 4.2 points in a winter-to-spring 2021-22 analysis of NWEA MAP scores. Students who didn't use FEV Tutor grew, too, but not as much."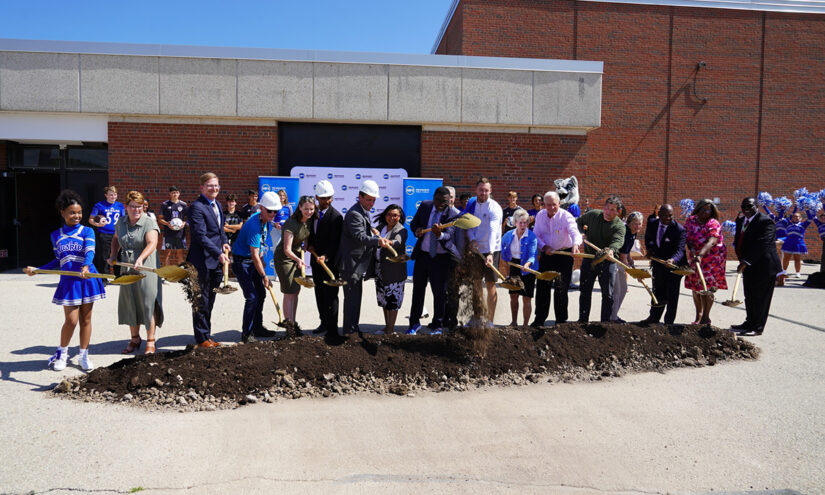 "Earlier this month, more than two years into schools' attempts to spend an unprecedented $189 billion in COVID relief funds, federal officials released a 97-page document that 'strongly encourages' districts not to spend the windfall on construction."
"There's one hitch: According to one analysis, districts are already spending, or planning to spend, almost a quarter of funds from the American Rescue Plan on facilities and operations."
" 'Getting clarifications and new restrictions this late in the game is tough on [districts],' said Marguerite Roza, director of the Edunomics Lab at Georgetown University. 'What happens if money is already approved and spent before these recent' guidelines were released?"
Learning Loss Interventions Are Falling Short, Report Says
EdWeek on a new CALDER report
"The implementation challenges district leaders recounted suggest that the simple-sounding logic of academic intervention — identify students in need and provide them extra support — belies a host of complex design and implementation decisions."
"For example, when it comes to virtual learning tools focused on academic recovery, the study shows that some schools use them during core instruction time while others expect students to use them outside of school."
"Virtual learning tools (e.g., iReady, ALEKS, Dreambox) were used in four of the 12 districts to add academic time to students' days beyond core instruction."
City & State News
California:
Illinois: One in three students missed at least a month's worth of school last year.

Virginia: Students with disabilities win legal right to request masking in class.
Federal Updates
White House: Fact Sheet: Biden Administration Announces COVID-⁠19 Winter Preparedness Plan
"The administration is announcing that COVIDTests.gov is open for a limited round of ordering this winter."
The Department of Health and Human Services "will work with states to launch teams and … partner with their Quality Improvement Organizations, home health agencies and emergency medical technicians to deliver vaccines to residents of long-term care facilities."
Congress: Lawmakers unveil sprawling spending bill to avoid shutdown. The compromise spending package would keep the government open through next fall. Some highlights include:
$285 million, an increase of $50 million, to support the apprenticeship program
$20 billion, an increase of $2.8 billion, for the Child Care and Development Block Grant and Head Start.
An increase of $850 million for Title I grants and an increase of $850 million for Individuals with Disabilities Education Act grants to states
$150 million, an increase of $75 million, to support additional Full Service Community Schools
$5.27 billion, an increase of $803.2 million, for mental health research, treatment and prevention
Federal Communications Commission: To date, the Emergency Connectivity Funding program has provided support to approximately 10,000 schools, 1,000 libraries and 100 consortia, and provided more than 12 million connected devices and more than 8 million broadband connections.
COVID-19 Research
Bivalent COVID-19 Boosters May Cut Risk of Severe Disease by More Than Half
Updated bivalent (two-strain) mRNA booster shots, which target the Omicron BA.4/BA.5 sublineages of COVID-19 and the original strain, cut the risk of contracting severe COVID-19 by up to 57%, according to a Centers for Disease Control and Prevention study.
A second study showed the bivalent boosters are particularly effective at preventing hospitalizations in elderly Americans.
Study Challenges Notion that Omicron is Always Mild
"Vaccinated or previously infected COVID-19 hospital patients had lower rates of severe illness and death than their unvaccinated, COVID-naive peers during both Omicron and Delta variant predominance."
"While the unvaccinated had fewer poor outcomes during Omicron than in Delta, their risk was similar to that seen with previous SARS-CoV-2 strains."
More noteworthy research
COVID-19 Vaccines Saved $1.15 Trillion, 3 Million Lives: A Commonwealth Fund study estimates that, through November 2022, COVID-19 vaccines prevented more than 18.5 million U.S. hospitalizations and 3.2 million deaths and saved the country $1.15 trillion. More via Stat.

Autopsies Show COVID-19 Virus in Brain, Elsewhere in Body: "An analysis of tissue samples from the autopsies of 44 people who died with COVID-19 shows that SAR-CoV-2 virus spread throughout the body — including into the brain — and that it lingered for almost eight months. The study (press release) was published … in Nature."

Only Half of COVID Preprint Studies Later Published in Journals: CIDRAP: "Slightly more than half of COVID-19-related scientific studies posted on the preprint server medRxiv were published in peer-reviewed journals within the next two years, according to a research letter published [Dec. 8] in JAMA Network Open." The "unprecedented increase in preprints has been subject to criticism, mainly because of reliability concerns owing to their lack of peer review," the letter says.
Viewpoints and Analysis
First-person article about the group of volunteers who quickly became Google's and then the U.S. government's best source on where to find vaccines during the pandemic. Some highlights:
"The essential workers list heavily informed the vaccination prioritization schedule. Lobbyists used it as procedural leverage to prioritize their clients for vaccines. The veterinary lobby was unusually candid, in writing, about how it achieved maximum priority (1A) for veterinarians due to them being 'health care workers.' "
"Teachers unions worked tirelessly and landed teachers a 1B. They were ahead of 1C, which included (among others) non-elderly people for whom pre-existing severe disability meant that 'a CID-19 infection is likely to result in severe life-threatening illness or death.' "
Schools on Track to Meet COVID Spending Deadlines
"They had to increase their pace — and they did," said Marguerite Roza … who previously questioned whether schools would meet the September 2024 deadline to exhaust the funds. Her new forecast: "I don't think there will be any money left over."
" 'You don't snap a finger and do that in a week,' said Dennis Roche, co-founder of Burbio, a data service that tracks school spending. 'It takes time.' "

How to Make Online Tutoring Work for Your School
5 best practices from EdWeek
Be strategic about who receives tutoring
Develop relationships with consistent tutors
Ensure tutoring is high-dosage and done during the school day
Involve teachers
Evaluate throughout the school year
… And on a Lighter Note
Breaking News: Advent calendar heist.
Kindness: In 1999 Ayda Zugay was an 11-year-old refugee fleeing the former Yugoslavia with her older sister when a stranger handed them an envelope on a flight to the United States. Inside — a $100 bill. More than two decades, they found the woman who helped them.
For even more COVID policy and education news, subscribe to John Bailey's daily briefing via Substack.
Disclosure: John Bailey is an adviser to the Walton Family Foundation, which provides financial support to The 74.
Support The 74's year-end campaign. Make a tax-exempt donation now.