When Focusing on Education's Fundamentals Becomes Innovative: Inside the Texas Schools Putting the Basics of Strong Teaching, Learning & Governing Above Politics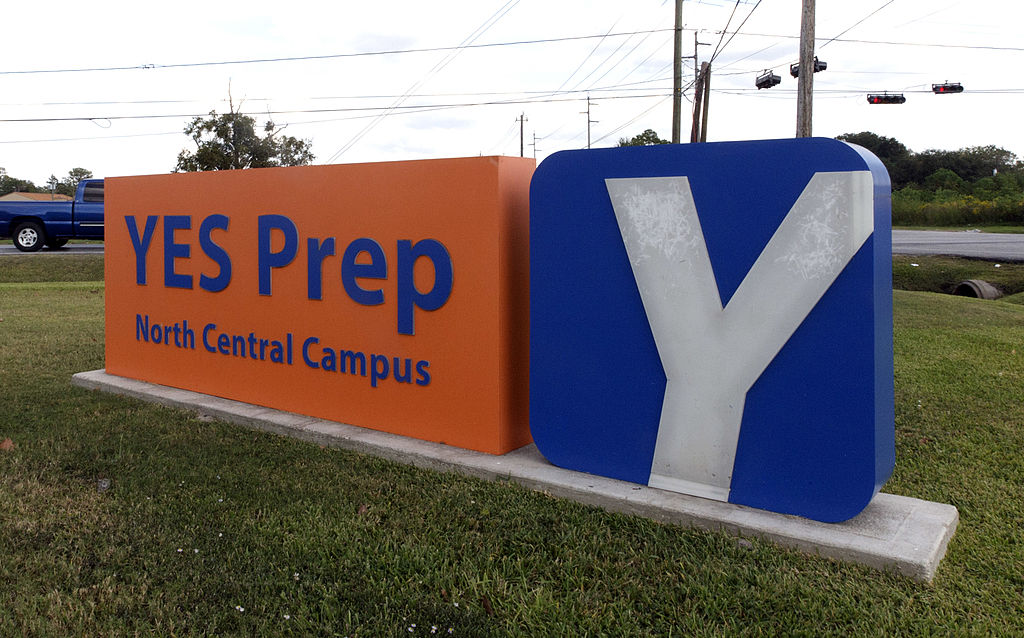 Support The 74's year-end campaign. Make a tax-exempt donation now.
This piece is part of "The Texas Story," a four-week series produced in partnership with the George W. Bush Institute examining how well Texas students are being prepared for the workforce as the country recovers from the pandemic. Read all the pieces in this series as they are published here. Read our previous accountability series here and here.
This article addresses innovation in Dallas, Austin and Houston. Part one focused on outcomes data and student perspectives. Part two explored the importance of effective governance and community ecosystems. Part four puts forth recommendations for leaders.
We define "governance" as both the school board and the opportunistic use of legislation and public policy. We define "ecosystem" as the broad coalition of organizations and community leaders focused on education and workforce outcomes across a city or region. Finally, we define "innovation" as the use of strong practice, sometimes new and sometimes not, with the goal of improving student outcomes.
Dallas: Pathways to College
Choice plays an important role in Dallas County, giving thousands of families options beyond their neighborhood school thanks to charter networks like Uplift and KIPP. Current Dallas Supt. Michael Hinojosa gives credit to the charter expansion for spurring the district to improve (that expansion was not always welcomed, however). Part of the innovation inspired by this competition includes Dallas ISD's Early College High School/Collegiate Academy program.
As the name suggests, Early College students graduate with more than a high school diploma, something that students will increasingly need. By 2036, Texas's bicentennial, 71 percent of jobs will require a postsecondary credential. Yet less than a third of Dallas County Black and Hispanic high school graduates currently earn such a credential within six years of completing high school. 
Dallas ISD is taking on this challenge in part through its 26 Early College High Schools (18 of those are P-TECH campuses, which offer certificate programs along with associate degrees). Ninety industry partners work with the campuses to expose students to the world of work. Each school's aim is to improve the readiness of students for college and the workforce, particularly students from marginalized communities. 
One participating high school is Kathlyn Joy Gilliam Collegiate Academy, where Vanessa Larez graduated in 2018 with a high school diploma and an associate degree. She then attended and graduated from Southern Methodist University in 2021. Her tuition was fully covered, thanks to the Dallas County Promise initiative, which pays the final bill at partner institutions after financial aid is applied for participating students.
Larez credits the program with helping her get into SMU, boosting her GPA, and providing insight into what college classes are like. She felt prepared for the college culture, although she acknowledges that she didn't know how hard college would be academically. As the student stories in part one of this series indicate, other students also felt they weren't academically well prepared for college. 
Larez got a taste of the difficulty when she failed an exam early in the year, which she says was the first test she had ever flunked in her life. To her credit, she sought out her professor, studied hard the rest of the semester, passed the course, and, importantly, finished SMU with a degree in three years. Larez now has a job in communications with Bachman Lake Together, a Northwest Dallas private-sector collaborative that focuses on kindergarten readiness. In her own way, she is giving back to students with backgrounds like her own.
Another campus in Dallas ISD's efforts to prepare students for college and the workforce is Sunset High School, one of the district's P-Tech schools. Yesenia Tejeda graduated from Sunset in June with both a high school degree and an associate degree from Dallas College. Now enrolled at the University of North Texas-Dallas, Tejeda credits the initiative with putting her on the path to earning 60 college credit hours plus a high school diploma.
Tejeda chose the early childhood education pathway, and credits it with not only providing her academic content but also helping her learn how to manage her time, advocate for herself, and ask questions. She found developing those skills part of the P-TECH secret sauce. "P-TECH motivated me and got me to set goals" Tejeda said this spring. "It changed my life."
The district started its P-TECH work five years ago, with 125 ninth-graders. Today students can enroll in one of several pathways, such as early childhood education, allied health, and information technology to earn an associate degree, along with an industry certificate. In the 2020 school year, 72 percent of the district's 872 P-TECH seniors graduated with dual degrees, giving the graduates a leg up on a four-year degree, an industry internship, or higher-wage employment. Just over 10 percent of Dallas ISD seniors earned an associate degree in 2021.
Dr. Brian Lusk, Dallas ISD's Chief of Strategic Initiatives, acknowledges that the district needed to "level up college readiness." Lusk explained that the district envisions a future where all students earn more than a high school diploma. That means that a third of its students would graduate with an International Baccalaureate diploma or Advanced Placement credits, a third would graduate with an associate degree, and the final third would earn an industry credential.
The district deserves credit for recognizing the need to better prepare students for the workforce and higher education. Now, Dallas ISD Superintendent Michael Hinojosa and school administrators must make these programs work better for more students.
An instructive way to start improving these initiatives is through listening to students who have participated in them. Larez, for example, believes that high schools need more counselors. Her campus of approximately 400 students had only one counselor at a time — a counselor who left and was replaced almost every year. When applying to SMU, the new counselor told Larez that she couldn't fill out the recommendation form because she didn't know her. As a result, Larez had to track down an assistant principal to ask for help with the letter. Some of her classmates got off track and did not attain an associate degree because they had to prioritize working to support their families.
For her part, Tejeda wished P-TECH had exposed her to more colleges and careers. She also believes the program should place greater attention on the financial aspects of applying to college. Many participants are part of the first generation in their families to seek a college degree and are not familiar with the process of applying to college and for scholarships. Partnerships with nonprofit organizations dedicated to increasing college and career knowledge and access — such as Education Opens Doors (disclosure: Wicks is a board member), College Advising Corps, and ScholarShot — can add needed capacity.
That capacity should include enough qualified teachers to teach rigorous college prep courses. Lincoln High School graduate Kiara Kabbara, who now serves as the University of Texas at Austin student body president, shared that her school didn't offer many Advanced Placement courses due to a lack of teachers. The few AP courses they did offer had permanent substitutes or teachers overwhelmed with multiple preps. Everyone in Kabbara's class scored a "1" (out of 5) on their AP exams, which meant no college credit.
Houston: Aldine ISD is Focusing on the Fundamentals
The Aldine Independent School District borders the Houston Independent School District. It serves nearly 70,000 students, 90 percent of whom come from economically disadvantaged families. Before the district hired LaTonya M. Goffney as superintendent in July 2018, Aldine ISD had earned only a "C" rating on Texas' A-F school accountability ratings.
Dr. Goffney brought a bold vision to Aldine ISD, focusing on advancing equity, elevating student achievement, and ensuring every school in Aldine ISD puts students on a path of choice and opportunity. Dr. Goffney didn't look for the shiny new object to put her stamp on the district. Instead, she "innovated" by emphasizing the basics, starting with the mechanics of reading. She and her team began working with Good Reason Houston to improve the district's academic trajectory.
Good Reason Houston's experts now hold monthly meetings with Aldine school leaders, focusing on improving the number of high-quality schools, expanding pre-kindergarten opportunities, developing a literacy curriculum, and retaining effective teachers. "Aldine ISD is leading the way in Harris County through their innovative approaches and actions they are taking to address low-performing schools," said Good Reason Houston CEO Alexandra Hales Elizondo.
Under Goffney's leadership, the district set a goal of having all third-graders read at or above grade level. Reading scores for Aldine's third-graders demonstrate the urgency. Only 29 percent of them scored proficient in reading on the 2019 State of Texas Assessments of Academic Readiness exam. That means that less than a third of Aldine third-graders were reading at grade level. 
Up until third grade, students are primarily learning to read by expanding their reading skills and building stamina. After third grade, students are reading to learn in every subject, from math to science to social studies. Poor readers will struggle to stay on track as they move through school. Research has shown that children who are reading at grade level by third grade are more likely to graduate from high school.
To their credit, district officials didn't hide from the problem. They owned it publicly and worked with The New Teacher Project to launch a literacy task force in the summer of 2019. Eight schools were enlisted in a pilot program for the 2019-2020 school year. Six were elementary campuses, and two were middle schools in order to focus on older struggling readers. 
The district used a science-based approach to teaching reading and monitored progress over the next nine months. According to district officials, the strategy focused on early phonics instruction and reading complex texts, an approach supported by HB 3, the significant education bill passed by the 2019 Texas Legislature. That bill included support to train all K-3 teachers on the science of reading.
The literacy program has now spread across the district, focusing on effective instruction to build strong literacy foundations. The effort draws upon outside experts to coach Aldine reading teachers in the best literacy practices, review the state's English and Spanish language arts standards, and help educators plan their instruction. Aldine officials likewise have worked on aligning reading materials to every grade level. A previous audit revealed areas in the reading curriculum that needed strengthening.
This strategy doesn't require fancy bells and whistles. It just requires a commitment to implementing research-proven methods by supporting educators in changing instructional practice and improving the reading resources for students and families.
Of course, the COVID-19 pandemic has slowed some of the progress, as the 2021 STAAR scores show. Still, the district isn't letting up on this program in its infancy, but rather doubling down on the reading initiative to help students recover from their COVID-19 learning losses.
Houston ISD officials want to use some of the district's COVID-19 federal stimulus money to reverse losses in subjects like reading. Following Aldine's lead and focusing on the science of reading is a smart place to start. Houston ISD could learn from Aldine's use of the Accelerating Campus Excellence model that Dallas ISD pioneered. The ACE fundamentals include placing highly effective principals and teachers in low-performing schools, using data to drive instruction, and offering extended days for more time to learn.
In 2019, the Texas Legislature provided funds for districts to adopt the ACE model as a part of HB 3. Houston school leaders chose not to take the money or apply the proven model in its low-achieving campuses.
That said, Houston is not without its own innovations. The region has embraced giving parents choices for their students. Two of the nation's most recognized charter school networks – KIPP and Yes Prep – launched in Houston in the 1990s. Today, those two networks operate about one-third of Houston's charter schools. 
Like Dallas ISD, Houston ISD also offers a collection of initiatives to prepare students for college. That list includes Emerge HISD, which provides SAT prep, a program manager who provides students with personalized support, and college tours and application assistance to first-generation and low-income students to help them attend and graduate from top-ranked colleges. 
Good Reason Houston's Blueprint for Change provides a roadmap for Houston ISD, too. The proposal calls for expanding or replicating successful schools, creating systems to identify and reward highly effective teachers, giving them incentives to teach in the district's most struggling schools, using classroom curricula that have proven effective in helping students learn, giving students the individualized interventions they need to master their subjects, and involving parents in all levels of campus decision-making.
Innovation does not necessarily mean new; it can also mean adopting research-proven practices and measuring progress. Choosing to focus on fundamentals — like a football coach who makes sure that players can block and tackle before teaching them trick plays — is innovative if the basics have largely been abandoned. Aldine ISD recognized this misalignment and reprioritized. Houston ISD can do the same.
Austin: Choice Leads the Way
Charter school expansion in Austin leads this region's innovation story. A 2020 University of Texas study found that Austin ISD's charter school enrollment grew by nearly 800 percent between 2008 and 2018. That increase was greater than in Dallas, Houston, and San Antonio. Established networks like KIPP and IDEA have a large presence in the Austin area, joined by smaller organizations like Austin Achieve too. 
Charters in the Austin area are growing in spite of the local ecosystem, not because of it. The KLE Foundation provides strong philanthropic leadership, but the region lacks a broad base of support. That is not due to a lack of wealth. Austin is home to a thriving tech and start-up community and a generally booming economy. The Austin skyline is filled with construction cranes.
Lizzette Gonzalez Reynolds, vice president of the Foundation for Excellence in Education and a member of IDEA Austin's regional advisory board, shared that charters in Austin face challenges raising money, getting city permits, and establishing partnerships given the anti-charter sentiment in town. "A quality education is the great equalizer and every student deserves an opportunity to attend a quality school. Policy leaders should embrace a culture of freedom, where parents are empowered and school choice is extended to all families, not just the select few who can afford a private education or have the means to pick-up and move to a new school that works for their individual child."
Some in Austin fear the inroads charters have made. And some in the district may see them as a threat to Austin ISD enrollment. But the goal should never be to preserve the district status quo; it should be to serve children and families well. District schools can adapt and change to better meet the needs of families. Austin ISD leaders, including Superintendent Stephanie Elizalde and head of enrollment Alejandro Delgado, started prioritizing direct engagement with families this summer in a bid to boost enrollment. 
Austin ISD can use public policy to access innovation as well. The 2019 Texas Legislature passed HB 3 as a way to spur innovation and expand proven educational strategies across the state. Despite the impact of the pandemic on Texas's finances, lawmakers extended the funding for the measure during their 2021 session. The 2021 Texas Legislature passed HB 4545 to provide support for districts working to mitigate the disruptive impact of COVID-19 on student learning.
The money from HB 3 can help districts in numerous ways, including paying their highest-performing educators to teach in the lowest-performing schools, extending their number of school days, and differentiating teacher pay according to classroom effectiveness.
Austin school officials approved a modified merit pay plan for district teachers in 2016. But they cannot stop there. Austin school trustees should enact a policy that identifies the highest-performing teachers and gives them a financial incentive to serve in schools that struggle to keep children learning at the appropriate grade level.
That strategy has not worked perfectly in Dallas ISD, but student gains have been faster in low-performing Dallas campuses that have attracted high-performing teachers than in the district as a whole. Superintendent Elizalde is familiar with this approach and its results from her time as a Dallas ISD senior leader. Additionally, Austin ISD has slowly built some new capacity in talent management. The district is one of four in the country that participated in a recent George W. Bush Institute study designed to help districts better recruit, support, and retain effective school leaders.
As the experience of Cole Harrison, an Austin ISD graduate indicates, the district can help advanced learners get ready for college and beyond. That is good. But the achievement gap between students based upon their race presents a challenge for Austin leaders, just as it does for school officials in Dallas and Houston. 
Austin, Texas's state capital, is a political town. As a blue city in a red state, local politics capture attention beyond Travis County. Battles over charters and school closures mask the real issue:  big academic outcome gaps across racial and ethnic subgroups. According to the 2021 STAAR exam, Austin ISD's overall third grade reading scores are above the state average, and above Dallas and Houston. But the gaps between White students and Black and Hispanic students — 51 percentage points and 43 percentage points, respectively — are staggering.
Innovation can mean a new strategy or approach to improve student outcomes. But it can also mean prioritizing the basics of strong teaching, learning, and governing above politics. It can mean connecting more directly with parents and families to adapt to their needs and hopes for their children. It can mean focusing on outcomes for all students instead of soundbites about incremental success. 
This series concludes next week with recommendations for civic leaders.
Follow this four-week series here.
Anne Wicks is the Ann Kimball Johnson Director of the George W. Bush Institute's Education Reform Initiative.
William McKenzie is senior editorial advisor for the George W. Bush Institute.
Support The 74's year-end campaign. Make a tax-exempt donation now.