The Texas Story Student Q&A: Kiara Kabbara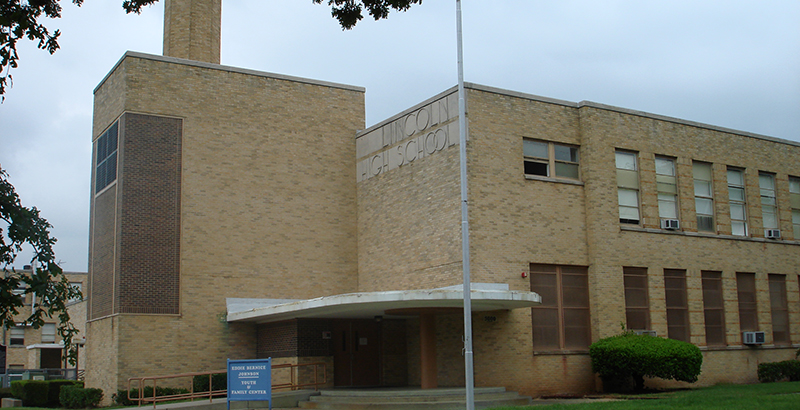 Get stories like these delivered straight to your inbox. Sign up for The 74 Newsletter
This piece is part of "The Texas Story," a four-week series produced in partnership with the George W. Bush Institute examining how well Texas students are being prepared for the workforce as the country recovers from the pandemic. Read all the pieces in this series as they are published here. Read our previous accountability series here and here.
Kiara Kabbara graduated from Lincoln High School in Dallas ISD in 2018. She currently attends the University of Texas at Austin and is the student body president — the first African American woman to fill that role in over 30 years. The Bush Institute's Justine Taylor-Raymond sat down with Kiara this fall to discuss how her high school experience shaped her.
The following interview excerpt has been edited for clarity and length.
JTR: Describe your high school experience, particularly your academic experience?
KK: I came into high school on the math side, planning to take calculus my senior year because I knew I wanted to go to college. I came in on track for that. Unfortunately, my senior year we did not have calculus. We only had AP chemistry, we didn't have all the other AP sciences. We didn't even have a teacher for my English class; it was a permanent substitute. So, there were many times when I wanted to go to a different level, but because of the school and the circumstances, I wasn't able to. I couldn't take AP calculus. I had to just try to find something else and had to settle for another class.
The majority of my senior classmates didn't really do that well or score as high as people at North Dallas would or different parts of Dallas would on the AP tests because of the resources they have that we didn't have. It was also on us to find SAT/ACT prep, but other schools automatically have it at the school.
On the positive side, the high school that I went to had clusters, and I was in the culinary arts cluster. I did that for all four years, like a major, and I was able to come out with a manager certificate. So whatever restaurant I apply to, I can be a manager and am bumped up for pay.
Something else I feel Lincoln did good is that they also provided a forklifting certification. From 5 p.m. to 8 p.m., people were able to train, and they had a forklifting certificate at the end of six or seven weeks. Even if college was never on their mind in the first place, at least they know they have this certification, and they can get a job anywhere. I feel like schools should implement a lot of trade or certifications. I was talking to my mom about Microsoft, because I want to be so good at Excel and Word and stuff like that. It doesn't take long if there are optional certifications.
I can definitely count on one hand how many people in my class went to college. But for the students who didn't go to college, at least they would have something to make sure that they were able to get by or have a job for sure.
What was the first semester at UT like?
It was crazy, because not only was I pre-med, but I was also undeclared. Socially, it's a weird type of vibe that you get when you're undeclared on campus, like you don't know what you're going to do while other people are in their business majors and taking classes. It was especially hard when it came to taking chemistry and bio for pre-med.
I absolutely love sports. I've been playing sports, basketball, my whole life, I honestly thought that was how I was going to get to college. And so having to pick whether to go to a basketball game or study was so hard. But now I have to prioritize actually trying to understand a concept and understanding science and atoms and stuff like that because I didn't get that in high school. My peers at UT were just acing the test. They were like, "oh we can handle this," and I was like "I don't understand a sentence that the teacher just said." It was a rough transition of trying to study, prioritizing, and using time management that I didn't get in high school.
How did it impact you at UT when your high school didn't have the same AP offerings as other high schools?
Going into college, a lot of my friends already knew the basics, like APA format, MPA of papers, and I was just being introduced to it. Certain students already have the pre-background of math or science that hadn't been available to me. My peers knew the concept, and I was trying to learn how to read. There is a different type of jargon when it comes to college classes, especially on the pre-med track, that you just have to know. I had to learn high school stuff I missed plus new stuff from college, but my peers just had to learn the college. They were already ahead, and I had to learn how to read, understand the concept, plus everything else.
For that person who is like me in college, the transition was so different. It's just not imposter syndrome; it was definitely real. Seeing other peers get things faster was just a little discouraging, but it just made me work harder.
You are UT student body president. Why did you decide to run?
I wanted to run for this since my freshman year because I knew what it was like to feel different and outside as a student. I felt like student government could have helped me during that time of not knowing what to do, so I wanted to be that person on campus.
When it was time to run, I was ready. During my other three years, I always kept tabs on things I wanted to change throughout UT and that was my platform when I decided to run.
Something else that is also amazing, too, is that I am the first African American woman to hold the seat in 30-something years. That was also a very cool thing.
This is my first time ever being in student government. I wanted to step out of my comfort zone. I have ideas, and I represent others. I wanted to bring a different perspective and some dope change.
Follow this four-week series here.
Justine Taylor-Raymond is senior program manager for education reform at the George W. Bush Institute.
Get stories like these delivered straight to your inbox. Sign up for The 74 Newsletter