This Week in Pandemic Education Policy: COVID School Absences Surging Again in Europe, Classroom Ventilation Is Key & More Key Updates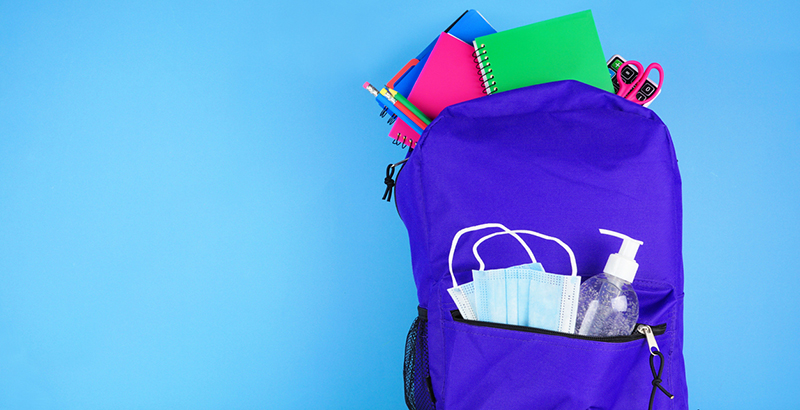 Get stories like these delivered straight to your inbox. Sign up for The 74 Newsletter
This is our weekly briefing on how the pandemic is shaping schools and education policy, vetted, as always, by AEI Visiting Fellow John Bailey. Click here to see the full archive. Get this weekly roundup, as well as rolling daily updates, delivered straight to your inbox — sign up for The 74 Newsletter.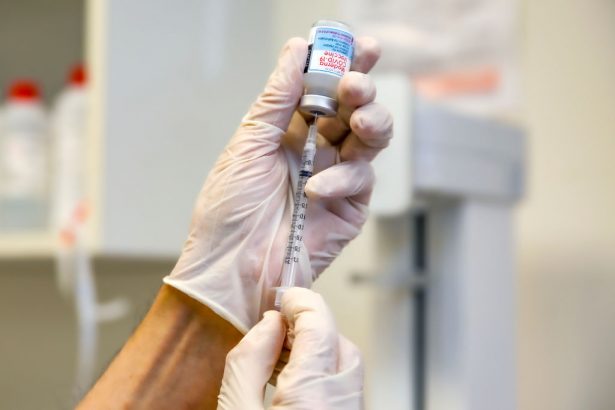 Moderna to Ask FDA to Authorize COVID-19 Vaccine for 6-Month to 6-Year-Olds: Moderna Press Release.
"Moderna said the studies — in children aged 6 months to 23 months and 2 years to 6 years — showed the vaccine generated similar immune responses as those seen in adults aged 18 to 25 who received two doses of Moderna's adult COVID vaccine," Stat reports.
"However, the two-dose vaccine was less effective at preventing symptomatic infection — meaning that subjects had symptoms and then a positive COVID test — than vaccines have been in previous trials for older age groups. In children 6 months to 23 months, cases of COVID were decreased 43.7%; they were decreased by 37.5% in the 2 years to under 6 years age group."
"We believe these latest results from the KidCOVE study are good news for parents of children under 6 years of age. We now have clinical data on the performance of our vaccine from infants six months of age through older adults," said Stéphane Bancel, chief executive officer of Moderna. "Given the need for a vaccine against COVID-19 in infants and young children, we are working with the U.S. FDA and regulators globally to submit these data as soon as possible. Additionally, after consultation with the U.S. FDA, we have initiated a submission for emergency use authorization of our COVID-19 vaccine in children ages 6 to 11 years old and are updating our submission to the FDA for emergency use authorization of mRNA-1273 in adolescents ages 12 to 17 years with additional follow-up data. We remain committed to helping to end the COVID-19 pandemic with a vaccine for children of all ages."
Fauci: "Notes while 44% efficacy against infection may seem low, 'in the era of Omicron, this is actually quite comparable to the efficacy against infection in what we're seeing now with other vaccines.' "
More via The New York Times and The 74.
---
March 25, 2022 — ​​The Big Three
COVID Absences in Schools in England Triple in Two Weeks: Via The Guardian — another early warning of what the U.S. may see in a few weeks.
"Figures published by the Department for Education on Tuesday showed 202,000 pupils were off school on 17 March because of the virus – a dramatic jump from 58,000 two weeks earlier, when attendance was described as returning to 'something approaching normal.' "
"According to the latest government data, 159,000 pupils were off with a confirmed case of the COVID last week, up from 45,000 on 3 March, with a further 16,000 pupils absent with a suspected case of coronavirus, up from 6,000 earlier in the month."
"Paul Whiteman, the general secretary of the National Association of Head Teachers, said: 'These figures are absolutely in line with what we have been hearing from our members. COVID cases have been spiking again in many schools over the past week or so — in line with the rising numbers nationally.' "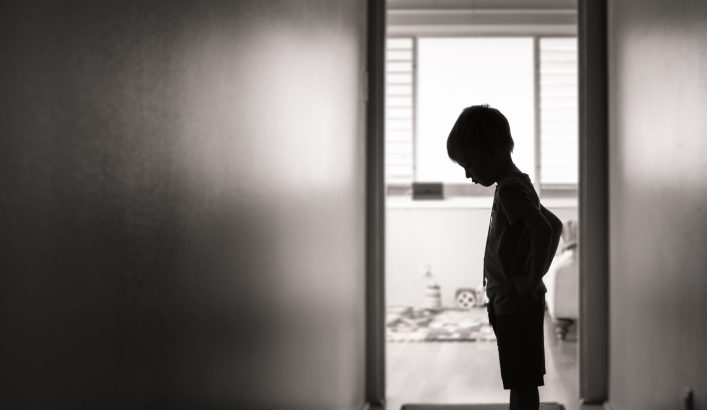 'We Have Essentially Turned a Blind Eye to Our Own Children for Decades': Via the Washington Post.
"Much of the evidence that the pandemic has catapulted a generation of children from 'normalcy' into a full-scale, broad-based mental health crisis is anecdotal. What statistics we have from the past couple of years actually show a more nuanced story. Different populations of children have experienced the pandemic in different ways: Adolescent girls have fared particularly poorly. Low-income children have, too. The data shows a rapidly evolving situation that looks somewhat different according to when you look at it, how you slice and dice it, and what emphasis you put on the results."
"Theories as to why children's mental health was so bad pre-COVID abound. A prominent subset — popularized most notably by San Diego State psychologist Jean Twenge's 2017 Atlantic story, 'Have Smartphones Destroyed a Generation?' — blames technology. That theory — regretfully, I'm tempted to add, because it's one of those ideas that, no matter how wrong, still feel perfectly right — has been extensively refuted."
"The pediatricians, clinical psychologists, psychiatrists and researchers I spoke to for this piece … made it clear that they didn't have hard numbers to back up their perceptions. But they did have clinical experience with thousands of patients, over many decades. And that accumulation of experience — like the data — told a complicated story about how, during COVID, vastly higher levels of both adult and kid distress had essentially poured gasoline on long-simmering pain, acting less as a cause than an accelerant of the children's mental health crisis."
Italian Study Shows Ventilation Can Cut School COVID Cases by 82%: Study (in Italian) and more via Reuters.
"An experiment overseen by the Hume foundation think tank compared coronavirus contagion in 10,441 classrooms in Italy's central Marche region."
"COVID infections were steeply lower in the 316 classrooms that had mechanical ventilation systems, with the reduction in cases more marked according to the strength of the systems."
"With applications guaranteeing a complete replacement of the air in a classroom 2.4 times in an hour, infections were reduced by 40%. They were lowered by 66.8% with four air replacements per hour and by 82.5% with six air replacements."
---
Federal Updates
Education Department: "Awarded a $4M [Education Innovation Research] grant to Transcend to scale and study the powerful student well-being model developed over the past five years by Van Ness Elementary School as part of DC Public School's commitment to educating the whole child."
COVID Supplemental:
NAEP: Via EdWeek, "The 'Nation's Report Card' Is Getting an Overhaul: 5 Things to Know"
Soon, NAEP will be given on different devices.
NAEP will experiment with adaptive testing and other innovations.
An important measure of the pandemic's impact on learning is on the runway.
The NAEP experts will spotlight equity.
NAEP's architecture will continue to support new research.
Jeff Zients to Leave as Biden's COVID Czar and Be Replaced by Ashish Jha: Via NYT
White House Releases Ventilation Guidelines: Via the EPA, "Clean Air in Buildings Challenge." More via NBC.
"Randi Weingarten, president of the American Federation of Teachers, praised the Biden administration's focus on improving air quality in buildings."
---
City & State News
California:
Students record 18,000 tardies in one semester at Stockton school. "Students returning from distance learning were struggling to get to class on time," Lincoln Unified School District said in a statement to ABC10. "We recently initiated the Tardy Sweep program at Lincoln High School to address a back-to-school problem of students showing up late for their classes."
Florida: $289 million plan aims to close learning gaps in Florida schools.
$105 million for afterschool, weekend and summer learning camps that will help struggling students catch up.
$47 million to purchase curriculum in line with Florida's new standards in English, math, civics and Holocaust education.
$50 million to support reading intervention and professional development for reading coaches.
$44 million to support STEM programs and math acceleration.
$22.5 million for parent mentorship and extra educational materials to help parents reinforce what's taught in classrooms.
$5 million to establish regional mental health resilience teams.
Indiana: Indianapolis Public Schools has too few students for the number of buildings in the district.
Maryland: Department of Education released results of state's 2021-22 Kindergarten Readiness Assessment, showing that all 24 local education agencies reported lower "demonstrating readiness" scores than in 2019-20, when the test was last administered.
New York: "Plans to end the mask requirement for the city's youngest children on April 4 if coronavirus cases remain low."
Pennsylvania: Philadelphia health department clarifies incorrect COVID-19 vaccine data resulted from a staff error.
Washington: Seattle students walk out of school, demand mask mandates be reinstated.
---
COVID-19 Research
CDC Reports Fewer COVID-19 Pediatric Deaths After Data Correction:
An Outdated Website, an Atlantic Article & an Instagram Story: How the CDC Botched Revising Its Mask Guidance for Preschoolers: Via The 74.
"The CDC's coronavirus guidance page for child care providers, last updated Jan. 28, lists a number of 'key takeaways,' including that the agency 'recommends universal indoor masking in [early childhood education] programs for those ages 2 years and older, regardless of vaccination status.'
"But in a surprising twist, about a week later, Emily Oster posted an update on her Instagram story: 'After my piece in @theatlantic last week, the CDC emailed me to let me know they DO NOT recommend masking for toddlers in areas with low or moderate transmission. Toddlers' masking recommended to align with everyone else,' she wrote. 'They are struggling to get the message out so maybe this will help!'
" 'I realize that seems a little crazy, but I am telling you that is the email I received from a senior person at the CDC.' "
"In a Thursday email to The 74, the CDC confirmed that 'recommendations for masks in K-12 schools and early care and education (ECE) programs are consistent with recommendations for other community settings.'"
This Is No Time to Stop Tracking COVID-19: Nature editorial
"To live with the coronavirus, we cannot be blind to its movements."
"Around the world, the frequency of national reporting has slipped below five days a week for the first time since the early months of the pandemic, according to the publishers of the website Our World in Data."
"In the United States, the Centers for Disease Control and Prevention is still reporting nationwide data, but there's less real-time reporting of death and infection figures at the local level. All but eight states have scaled back to reporting data five or fewer days per week."
"Public-health decisions need to be informed by the best available data. Cutting the ability to track and respond to the virus while most of the world remains unvaccinated makes these decisions less reliable. It will also reduce people's ability [to] make decisions about their own safety."
COVID-19 in Pregnancy Tied to Poor Maternal Outcomes, Preterm Birth, Fetal Death: Via CIDRAP.
In the first study (press release), published in JAMA Internal Medicine, Kaiser Permanente Northern California researchers analyzed the electronic medical records of 43,886 pregnant women who delivered from March 1, 2020, to March 16, 2021. After adjustment for demographic characteristics, underlying medical conditions and smoking status, infected women were at double to triple the risk for severe illness, such as acute respiratory distress syndrome and sepsis, birth at less than 37 weeks' gestation and venous thromboembolism (blood clots).
The second study identified 47 cases of placentitis, or inflammation of the placenta, caused by SARS-CoV-2 infection, eight of them from 2020 and 39 from 2021.
Studies Show Vaccines Protect Against Serious Omicron Illness: Via CIDRAP.
Pediatric COVID Vaccines: Emily Oster makes sense of all the recent studies.
The Story Behind Burbio: The school data company journalists rely on.
Ivermectin Didn't Reduce COVID-19 Hospitalizations in Largest Trial to Date: WSJ article.
America Is Zooming Through the Pandemic Panic-Neglect Cycle: Ed Yong in The Atlantic.
---
Viewpoints
Whack-A-Mole: School Systems Respond to Disrupted Learning in 2021: Via CRPE
"We found that implementing acceleration required school systems to work with schools in new ways, but the strategy was complicated by a host of factors that made getting to instruction difficult: challenging student behaviors, staffing shortages and the politicization of health, safety and education."
"All these pressures have made leading school districts in 2021-22 like playing a game of Whack-A-Mole. School districts across the country are working hard to catch students up. But the Whack-A-Mole experience of leading during the pandemic raises questions about how these pressures will affect system leaders and leadership and whether, in the future, schools alone will be able to do enough to help all students get the help they need to recover."
Chronic Absenteeism Has Skyrocketed during the Pandemic: Joanna Smith-Griffin in The 74.
"Early data from California found that chronic absenteeism almost tripled from 11.2% in October 2019 to 27.4% in October 2021 — after the peak of the Delta variant. As schools scramble to reverse this trend, they must be careful not to fall back on traditional punitive responses."
"The way schools should improve attendance going forward is not by rewarding attendance. It's by re-establishing a compassionate relationship with families and reassuring them that school is a safe, effective space for learning."
Districts Face Difficulty Luring COVID-Cautious Parents Back to School: Via The Washington Post/The Hechinger Report.
"Vladimir Kogan, an associate professor of political science at Ohio State University, said parents become more willing to send their children to school when districts are open for full-time, in-person instruction — and remove other options. The continuing reluctance represents a broader failure to explain risks clearly to parents, including the risks of missing in-person school, he said."
" 'The parents who are demanding the virtual options — I don't think that's a reasonable position at this point to have, and it's been a societal failure of risk communication. Parents don't get to withhold education from their kids, just like parents don't get to withhold food or medical care,' Kogan said."
" 'We have normalized something that before the pandemic seemed crazy,' he added, 'which is that parent anxiety is a justification to opt out of compulsory education.' "
---
…And on a Reflective Note
A Special Friendship: "Your heart will melt and your spirit will soar when you come to understand the lovely friendship between a 95-year-old Dutch woman named Sally and a 2-year-old St. Bernard named Brody," says Eric Johnson.
Remember The Girl Who Sang "Frozen" in a Ukrainian Bomb Shelter?She just sang on stage at a charity concert in Poland.
Remember the girl who sang Frozen in a Ukrainian bomb shelter?

She just sang on stage at a charity concert in Poland pic.twitter.com/wKOr5e6S69

— James Longman (@JamesAALongman) March 21, 2022
---
ICYMI @The74
Weekend Reads: In case you missed them, our top five stories of the week:
For even more COVID policy and education news, subscribe to John Bailey's daily briefing via Substack. Disclosure: John Bailey is an adviser to the Walton Family Foundation, which provides financial support to The 74.
Get stories like these delivered straight to your inbox. Sign up for The 74 Newsletter