The 9 Best Education Articles From May: NYC's Gifted Education Crisis, Feds Warn Schools for Mishandling Sex Assault Cases, Brown v. Board's Unsung Heroes & More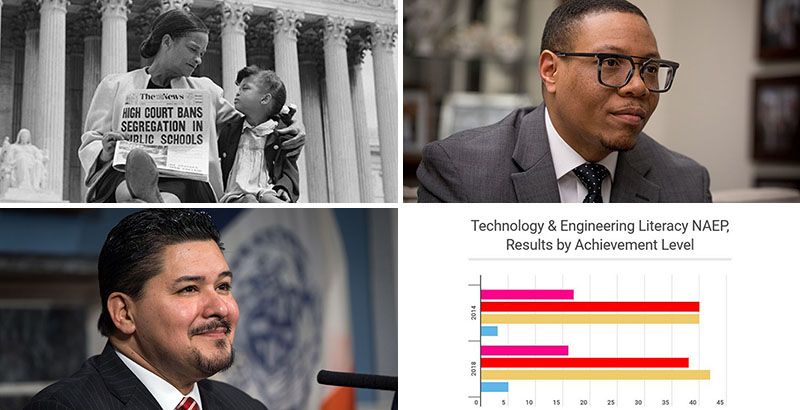 Every month, we round up our most popular and buzzed-about articles from the past four weeks. (Go deeper: See our top highlights from April, March, February and beyond right here)
It was a month of exclusives here at The 74, from a special new microsite paying tribute to the unsung families and plaintiffs who risked everything 65 years ago to join forces as Brown, et al. v. Board to a profile of the new D.C. public schools chancellor 100 days into his tenure and a breaking report on what federal documents show about school districts mishandling investigations of sexual assault. You'll find all that and more below. (You can always get our top news and analysis delivered straight to your inbox by signing up for The 74 Newsletter)

The Untold Stories of Brown v. Board at 65: Five Lawsuits Merged Together to Make Supreme Court History — Meet the Unsung Heroes Who Risked Everything for Their Kids
EXCLUSIVE: Sixty-five years ago this month, the Supreme Court ruled unanimously that racial segregation of children in America's public schools was unconstitutional. We've launched a new website and oral history commemorating the anniversary: The Untold Stories of Brown v. Board, a multimedia deep dive into the lesser-known students, parents and plaintiffs who joined forces six decades ago to wage the legal battle against "separate but equal."
A brief overview of the project, now live at The74Million.org/Brown65: In the American judicial system, the two small words "et al.," meaning "and others," erase the names, faces and histories of everyday individuals seeking remedies for wrongs done to them. Used as a reference in class-action litigation in place of the names of each individual plaintiff, those four letters relegate men, women and children to what can be characterized as a "legal wasteland," rendering them and their stories unknown. In the instance of Oliver Brown, et al. v. The Board of Education of Topeka, Kansas, those four letters diminished the stories of families who participated in five essential class-action lawsuits across the nation. Those five suits — Oliver Brown v. Board of Education of Topeka, Briggs v. Elliott, Davis v. County School Board of Prince Edward County, Belton (Bulah) v. Gebhart and Bolling v. Sharpe — were later consolidated by the United States Supreme Court.
While the name Oliver Brown is universally known, the names and stories of these other revolutionaries have remained largely unknown and untold, buried under the weight of four little letters.
But now, for the first time, a wide swath of Brown v. Board plaintiffs and their relatives assembled by Cheryl Brown Henderson, founding president of the Brown Foundation for Educational Equity, Excellence and Research and daughter of Oliver Brown, is working on changing that — by detailing their stories of oppression, their battle for justice and their triumph. She has assembled a new book, Recovering Untold Stories: An Enduring Legacy of the Brown v. Board of Education Decision, and we are thrilled to be the digital launch partner in sharing their narrative. Read all the excerpts, watch the video testimonials, learn more about the legal history and download the book. (Visit our special microsite: The74Million.org/Brown65)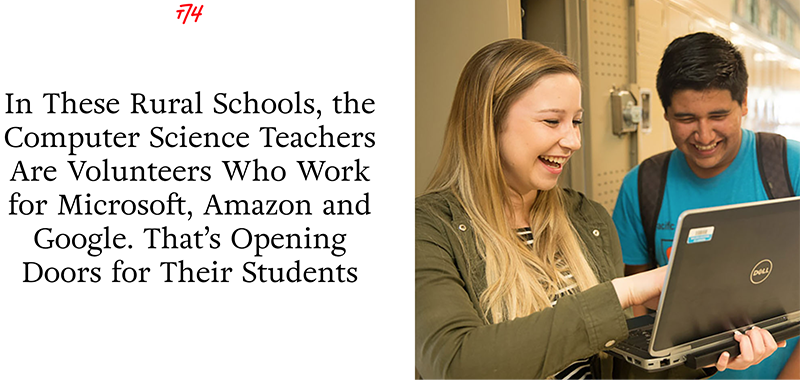 In These Rural Schools, the Computer Science Teachers Are Volunteers Who Work for Microsoft, Amazon and Google. That's Opening Doors for Their Students
STEM: While computer science is growing in U.S. high schools, one of the biggest barriers to access is finding experienced teachers. Microsoft TEALS has been trying to solve this problem for 10 years, especially for schools in rural areas. The organization recruits volunteer teachers from tech companies — like Google, Amazon and Microsoft — to present computer science lessons every morning with a classroom teacher. But because these tech volunteers often live in major cities, they teach lessons to students in rural schools by way of video conference. Although the students said it was a little weird at first to get used to this style of teaching, they've started to view their teachers as mentors, learning about new careers, new college opportunities and new ways of thinking from them. Here's how the program has affected students and teachers from central Washington to rural Kentucky. (Read the full profile)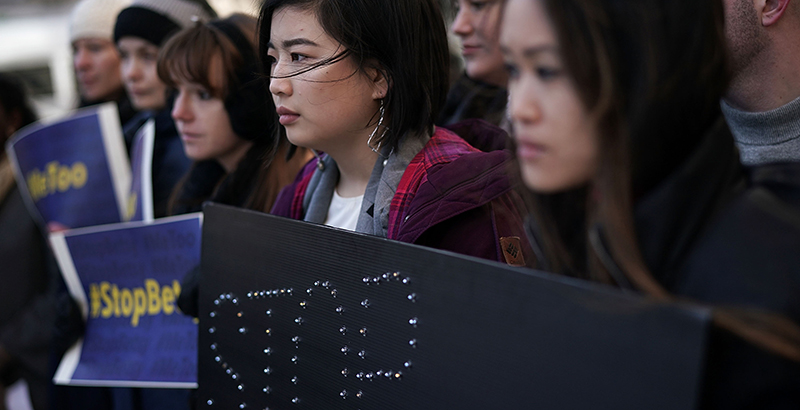 Exclusive: New Documents Show the Trump Administration Has Confronted Dozens of School Districts Across the Country for Mishandling Sexual Assault Cases
INVESTIGATION: On Sept. 23, 2015, a 5-year-old boy with disabilities in Detroit arrived home from school bruised and very likely sexually assaulted. The school bus driver, who told the boy's mother about probable sexual misconduct by other students, didn't report it to the district. And though she informed school officials about the incident the following day, administrators didn't investigate, or speak with the boy's family, for months. A federal probe that concluded last year determined that this case may be just one sign of larger problems with how Detroit Public Schools deals with sexual misconduct — and the district is not alone.
While most of the debate around Title IX, which requires schools to address sexual violence, has focused on whether colleges provide due process for accused students, the Trump administration has quietly discovered that many K-12 school districts had no plan to deal with these cases — a violation of federal law. In cities including Detroit, Kalamazoo and Washington, D.C., officials found that districts had little to no Title IX training — and some had policies explicitly barring investigations of sexual assault reports from taking place. Through Freedom of Information Act requests, The 74 has exclusively obtained records that provide the first look at how the Trump administration has enforced Title IX in investigations of schools, and reveals that at least 70 districts and colleges had to overhaul their policies to address problems uncovered by the government in the past two years. (Read the full report)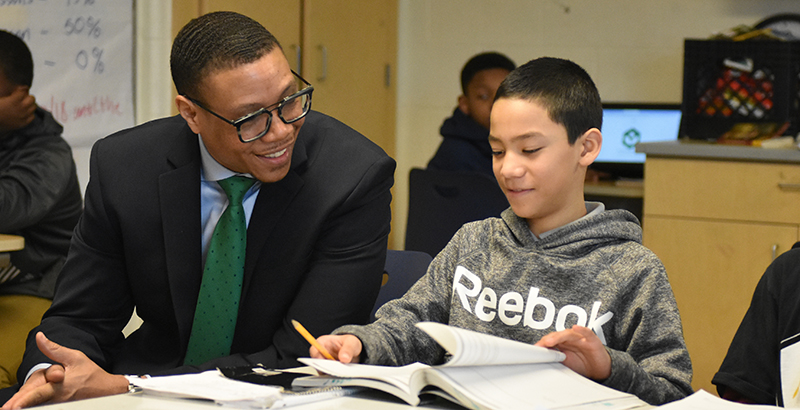 100 Days Into His Tenure at Scandal-Weary DC Schools, New Chancellor Lewis Ferebee Promises to 'Move at the Speed of Trust'
PROFILE: Lewis Ferebee, who this month hit 100 days on the job leading D.C. Public Schools, is often described as calm, soft-spoken or, as one student he met during a public engagement blitz this spring put it, "a pretty chill dude." That Zen-like demeanor and emphasis on public engagement are important in a city with a history of contentious education reform that is emerging from back-to-back scandals last year. The city schools veteran, who comes to D.C. after five years leading schools in Indianapolis, is easing his way into the job in the capital with policy priorities around technology and early childhood education. Carolyn Phenicie has more on the "chill dude" leading the capital's schools. (Read the full profile)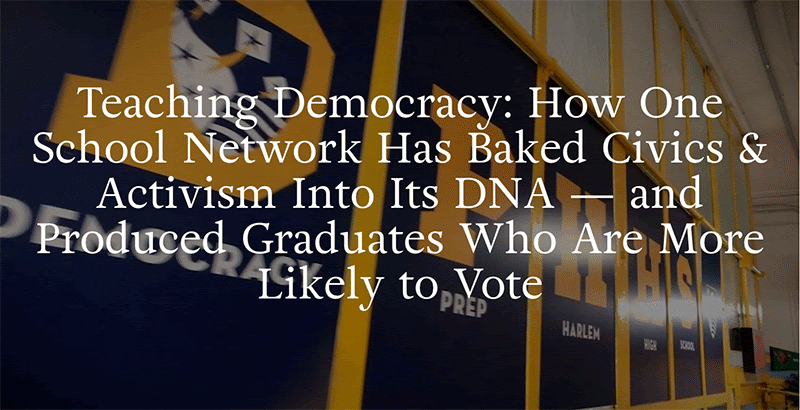 Teaching Democracy: How One School Network Has Baked Civics & Activism Into Its DNA — and Produced Graduates Who Are More Likely to Vote
CIVICS EDUCATION: American democracy is in trouble — just ask a poll worker. We vote less often than other developed nations, our rates of volunteering have plummeted, and less than half of us could pass a citizenship test. Perhaps that's why political scientists cheered when a recent study found that alumni of Democracy Prep Public Schools vote at much higher rates than their peers. Students at the schools study social change and debate current events; even more strikingly, they complete an impressive array of civics-centered requirements to graduate — from writing policy briefs to petitioning lawmakers. The network's founder, Seth Andrew, says Democracy Prep is doing work that should be replicated across the country. "I think every school should have a civic purpose. Ours is just more explicit about it than most." A month ago we launched a four-part series with this profile that went deep inside this charter network and took a closer look at the role education plays in curbing our civic ignorance and polarized politics. (Read the full longread)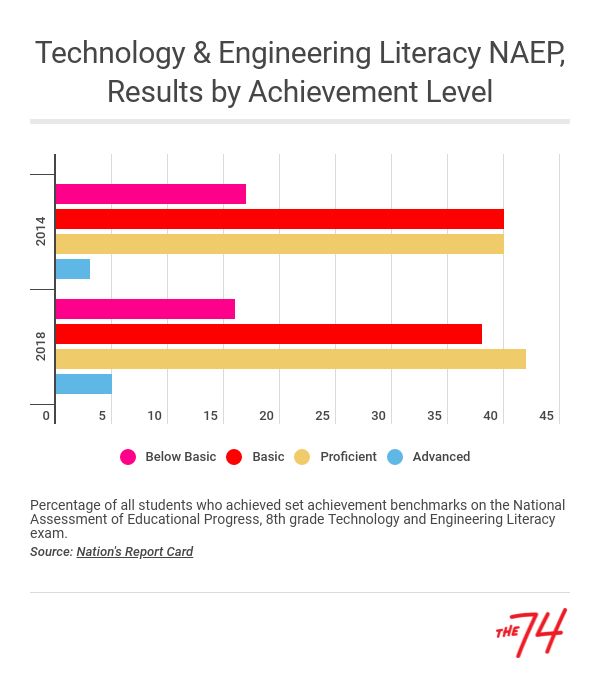 Middle Schoolers Are Doing Better on a Key Tech and Engineering Test — and It's Thanks to the Girls
BIG PICTURE: U.S. eighth-graders improved overall on a national exam testing their technology and engineering literacy skills, versus their peers who took the test in 2014. And amid a national conversation about the need to get more women into STEM careers, it's middle school girls who are driving those improvements. Overall, students' average score on the 2018 National Assessment of Educational Progress in Technology and Engineering Literacy increased two points from 2014, the first time the test was given, while girls' average score in 2018 was 155 out of a possible 300, five points higher than the boys' average score of 150. "The girls have done extremely well on this assessment," said Peggy Carr, assistant commissioner for assessment at the National Center for Education Statistics, noting that a change of two or three points means the difference is "not random" and is statistically significant. "So the girls improving to the point that they're now five points ahead of boys is a meaningful statement," she said. The test also showed that more students overall had taken technology- or engineering-related classes — 57 percent, versus 52 percent in 2014 — although girls still lagged behind the boys in participation. (Read the full report)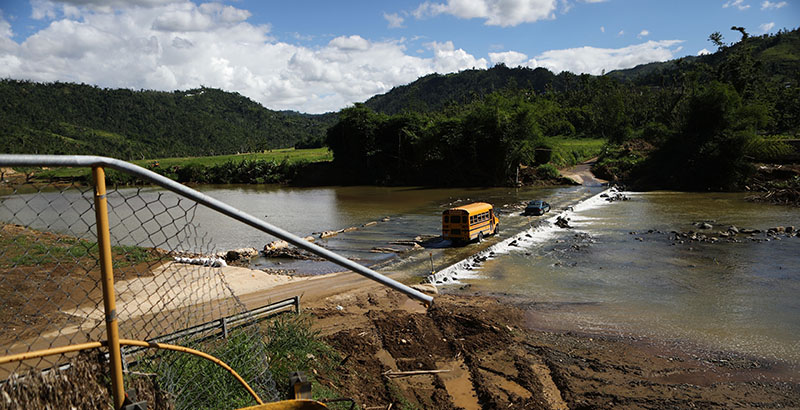 Keleher: As Puerto Rico's Education Secretary, I Fought for the Island's Students. Now, My Successors Must Take Up the Battle
FIRST PERSON: For a little more than two years, Julia Keleher served as education secretary of Puerto Rico, attempting to reform a school system that was desperately lacking even before Hurricane Maria devastated the island nine months into her tenure. In a 74 exclusive, Keleher writes about the dysfunctional educational system she inherited; her struggle to improve academic achievement, finances, whole-child supports, and teacher recruitment and retention; and the pushback that led to her eventual resignation in April. Writes Keleher, "I spent 27 months of my life challenging the status quo, breaking paradigms, creating new models, demanding data and analytics, championing the use of best practices, making room for new ideas and approaches, and demanding professionalism and accountability. I canceled contracts, reduced the number of political positions, and created new performance expectations for teachers and administrators. I made tough decisions despite political risks and retaliation. I stepped on numerous landmines and made thousands of enemies, some known and some unknown. I was loathed by those who had benefited from the influence of politics in public education. But I did what was necessary based on what was fair and just for the students. I paid a price for that bold action, but I would do it all again." (Read the full commentary)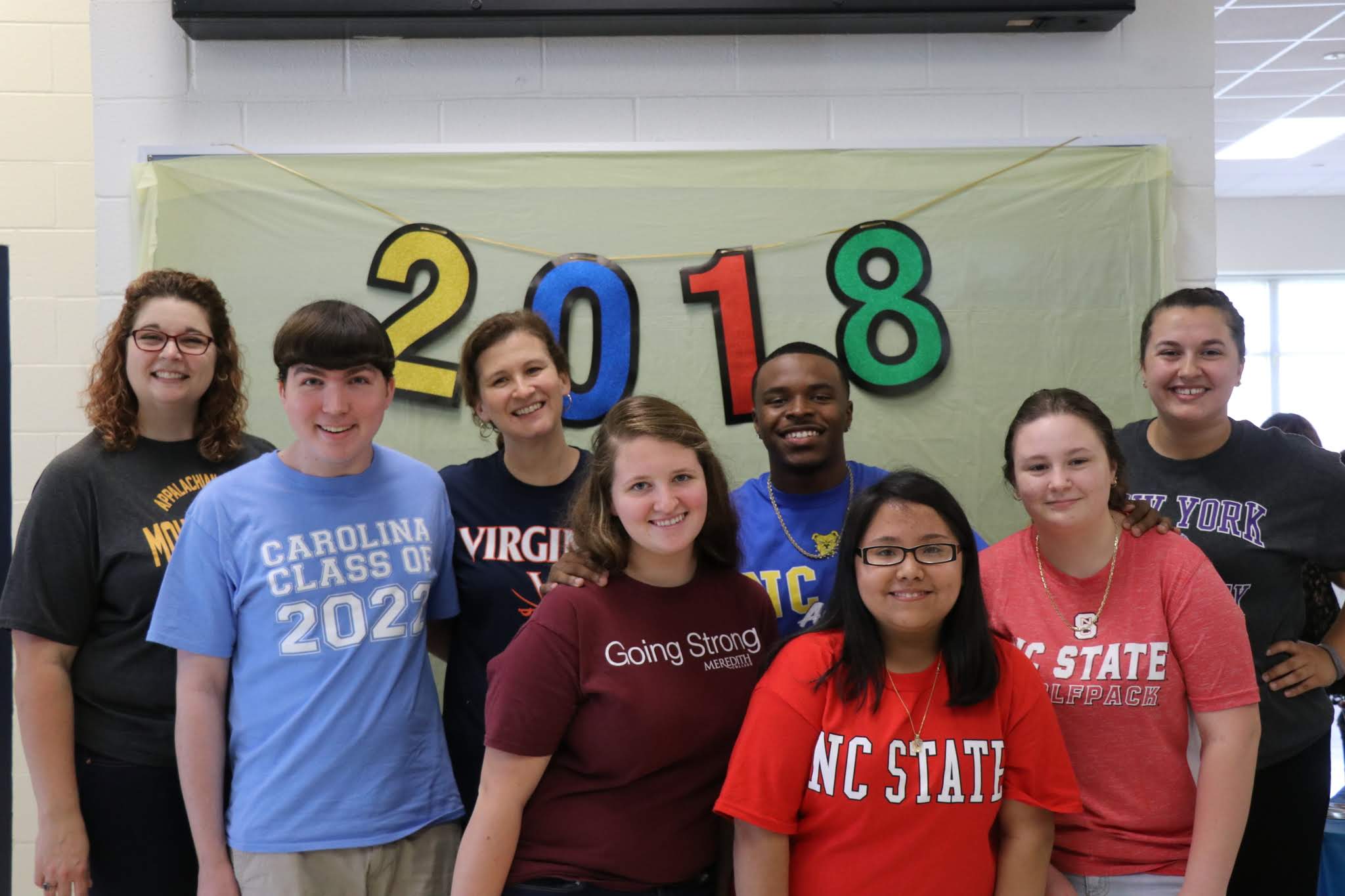 With High School Counselors Badly Outnumbered, Innovative Nonprofit Steps In to Offer Smart College Advising to Low-Income Students Across the Country
SPOTLIGHT: "What if we put our recent college graduates into low-income or under-resourced high schools across Virginia and got more students into higher education and, hopefully, complete it?" That was the question Nicole Hurd asked her boss at the University of Virginia in 2004. It led to the founding of what would become the College Advising Corps, which takes idealistic recent college graduates and sends them into cash-strapped high schools — like those in Virginia, where the counselor-to-student ratio is about 1 to 369. The corps offers meaningful college advising, including illuminating which colleges offer low-income students of color their strongest chance of graduating. As of 2018, it had more than 700 advisers in 15 states, working in 670 schools. From 2005 to 2016, it served more than 848,000 high school students. It's one of several smart college counseling programs author Richard Whitmire details in his new book, The B.A. Breakthrough: How Ending Diploma Disparities Can Change the Face of America. Another is BestFit, founded by two Columbia University students to connect high school students with first-generation students already in college. "Students can get more information about the next phone they want to buy than they can details about where to spend the next two to four years of their life," said co-designer Asha Owens. (Read the profile)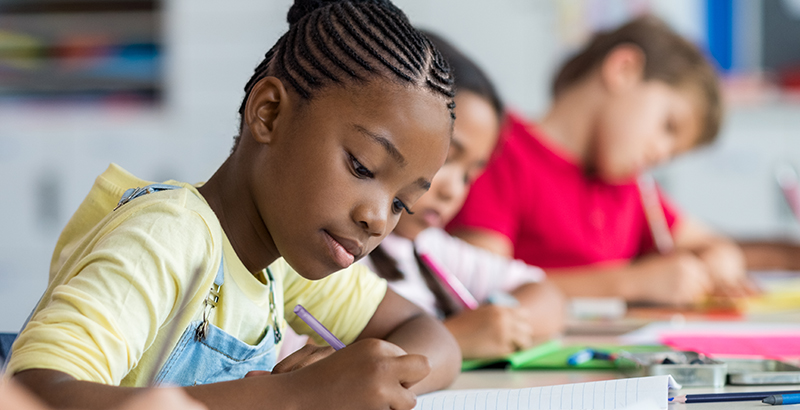 NYC Has a Gifted Education Crisis. Amid Calls to Expand and Diversify Testing, a More Shocking Stat: 78 Percent of Kids Who Qualify Are Denied Seats at Top Schools
GIFTED EDUCATION: Brooklyn Borough President Eric Adams made headlines this spring when he suggested increasing diversity at New York City's gifted and talented programs by testing all 4-year-olds. But here's the uncomfortable truth about America's largest school district, writes contributor Alina Adams: There aren't enough G&T seats available for the children who are currently eligible. Nowhere close. In 2019, 1,412 students cleared the city's bar to attend one of NYC's five Accelerated schools. But there are only about 300 seats combined across all those locations, meaning three-fourths of eligible children won't be placed. "If the city Education Department really wants more underserved children in G&T programs, in addition to universal testing, it must create more programs for them to test into," Adams writes, adding, "If NYC treated those in the bottom 10th percentile the way they treat those in the top, they would be in violation of federal law regarding educating children with special needs." Read more about New York's gifted education crisis. (Read the full analysis)
Go deeper: See all our most shared highlights from April, March, February and beyond.
Get stories like these delivered straight to your inbox. Sign up for The 74 Newsletter