The 14 Best Education Stories We Published This Summer: Assault Victims Being Punished at School, Reinventing HS Transcripts, a Year Inside America's Top Teacher Mentoring Program & More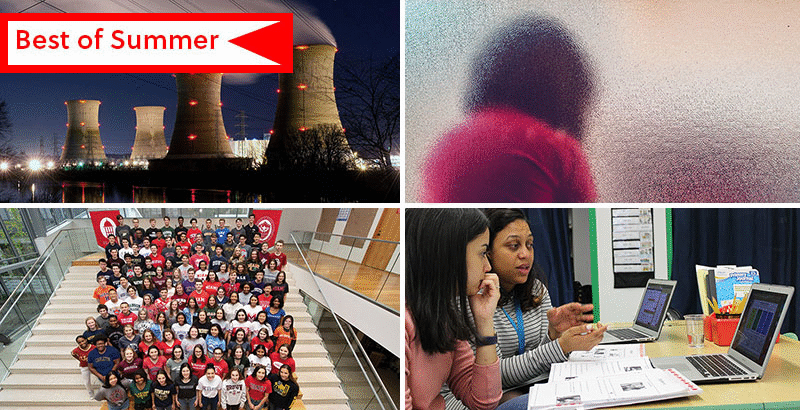 Every month, we round up our most popular and buzzed-about articles from the past four weeks. (Go deeper: See our top highlights from the spring, from 2018, and beyond right here)
It was a summer of deep dives at The 74, from our investigation into school districts that are punishing young women following their claims of sexual assault to our profile of rural school districts facing financial devastation after the shuttering of nearby nuclear power plants, our year spent inside America's premiere teacher mentoring program, and Mark Keierleber's exhaustive breakdown of the criminal charges facing former Puerto Rico education secretary Julia Keleher. For those who might have been away on vacation and checked out from the news cycles, you'll find our breakdown of the summer's most read and buzzed-about stories below. (You can always get our top news and analysis delivered straight to your inbox by signing up for The 74 Newsletter.)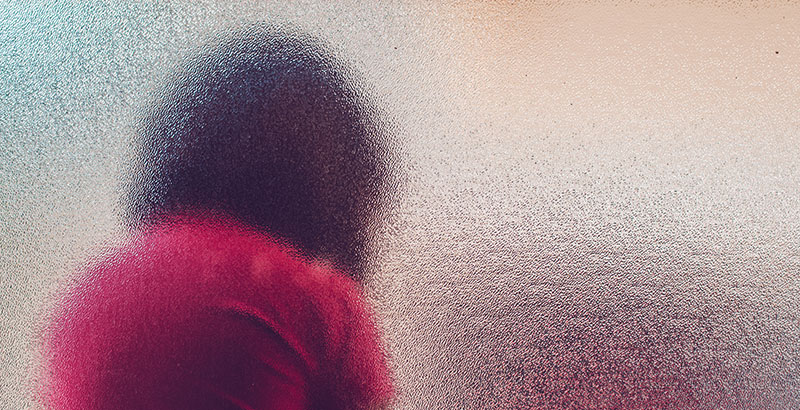 Schools Keep Punishing Girls — Especially Those of Color — for Reporting Sexual Assaults
Investigation: In November 2017, a 14-year-old girl in Miami-Dade County told a teacher at school, "I think I was raped." Hours later, the school decided to suspend her and the three boys who she said sexually assaulted her for 10 days. The reason? Administrators decided — without looping in someone trained to handle Title IX cases — that the sexual encounters were consensual and therefore violated rules against lewd behavior. This is a scenario that has repeatedly played out at K-12 schools around the country. Frequently, the victims are girls of color. The Trump administration declined to criticize schools for punishing girls in these situations in at least two cases so far during its tenure. In multiple cases, the accused students later pleaded guilty to criminal charges connected with the sexual assaults after both they and the victim had been suspended by their schools. So why does this keep happening? Tyler Kingkade reviewed more than two dozen cases and discovered a similar pattern: administors left Title IX coordinators completely out of the picture. Read the full investigation.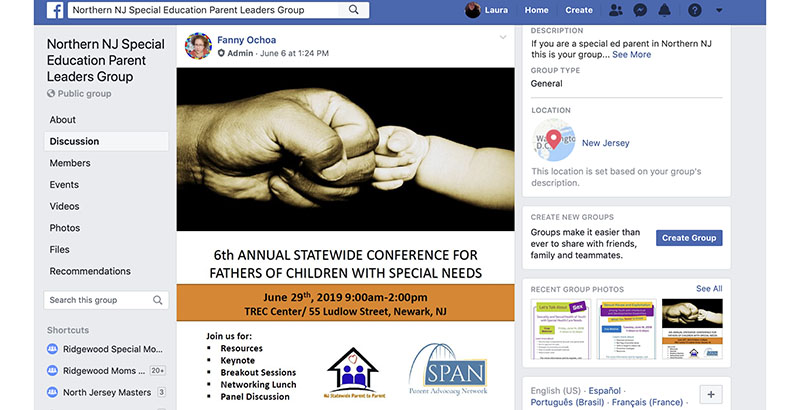 In the 'Crazy, Complicated' World of Special Education, Parents Turn to One Another for Help — on the Internet
Special Education: When Stasi Webber decided it was time to uproot her family from their Michigan home to find a better school for her 11-year-old son with autism, she turned to the internet for answers. She learned from parents on social media that her son could get the help he needed in New Jersey — so she put her house on the market. Webber is not alone in looking online for assistance. In advocating for their special-needs children, parents must become experts on a wide range of legal, medical and educational matters: paperwork, medication, their children's rights, their school's responsibilities, how to determine whether their kids are getting the proper supports — and what to do if they're not. But this information isn't readily available in books or on official web pages. Services vary widely from state to state and from district to district — even from school to school — and most do not post details. Other information is buried in impenetrable legalese on state and federal websites. So without access to user-friendly sources of information, parents ask one another for help online. Laura McKenna explores this vital support network and asks: How do parents use it? Can it improve equity in the delivery of special ed services? And just how good is the information out there, anyway? Read the full article.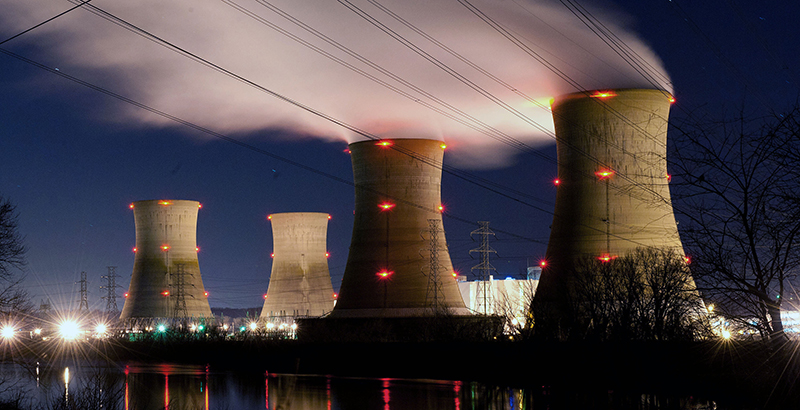 'It Just Becomes Like a Ghost Town': As Nuclear Plants Close in Record Numbers Across U.S., Small-Town School Districts Brace for Catastrophic Tax Losses
School Finance: Guy Parmigian, superintendent of Benton-Carroll-Salem Schools in Ohio, never intended to become an expert on nuclear energy. "I've become immersed in it because I have to. I used to take turning on the lights for granted. I don't anymore," he said. Parmigian expanded his expertise after the owners of the district's largest employer and taxpayer, the Davis-Besse nuclear plant, announced plans to close next year. It's one of 16 plants that have shut since 2013 or are scheduled to do so by 2025, as nuclear power has buckled to competition from cheaper natural gas obtained by fracking. In the wake of this unprecedented wave of closures are small-town and rural districts struggling with fewer students, a lack of educated plant workers who once served as science tutors and coaches, and big holes in their annual budgets. Carolyn Phenicie looks at the impending fiscal meltdown.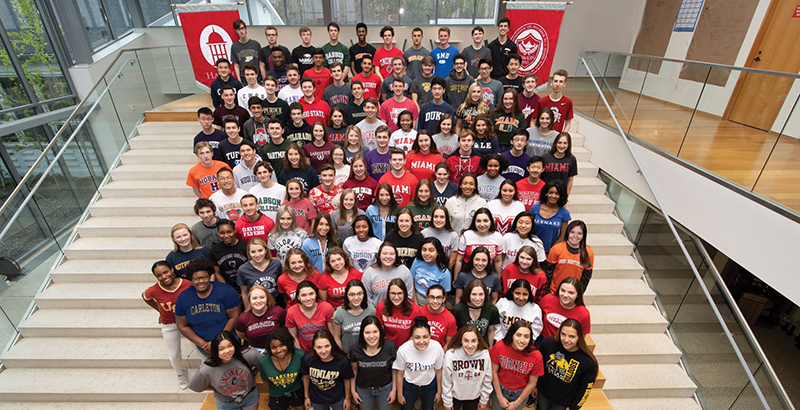 The Mastery Transcript Consortium Has Been Developing a Gradeless Transcript for College Admissions. This Fall It Gets Its First Test
Personalized Learning: As more schools consider adopting innovative models like project-based or experiential learning, educators are realizing that the broad set of skills students are learning don't translate easily into letter grades or GPAs. That becomes a problem when it comes time to submit transcripts for college admissions. So D. Scott Looney, head of Cleveland's private Hawken School, decided to launch a group to design a different kind of high school transcript. After two years of development, the Mastery Transcript Consortium now has 250 member schools, and a few of them will be submitting this new transcript to colleges for the first time in the 2019-20 academic year. The transcript is still being tested and discussed among member schools, but it's drawn attention and headlines for its nontraditional approach of visually describing student learning. The group, which includes a large proportion of private schools, has also been at the center of debates around equity in college admissions. Does eliminating grades in favor of more holistic descriptors improve or exacerbate inequality? Kate Stringer digs into what the consortium has been working on.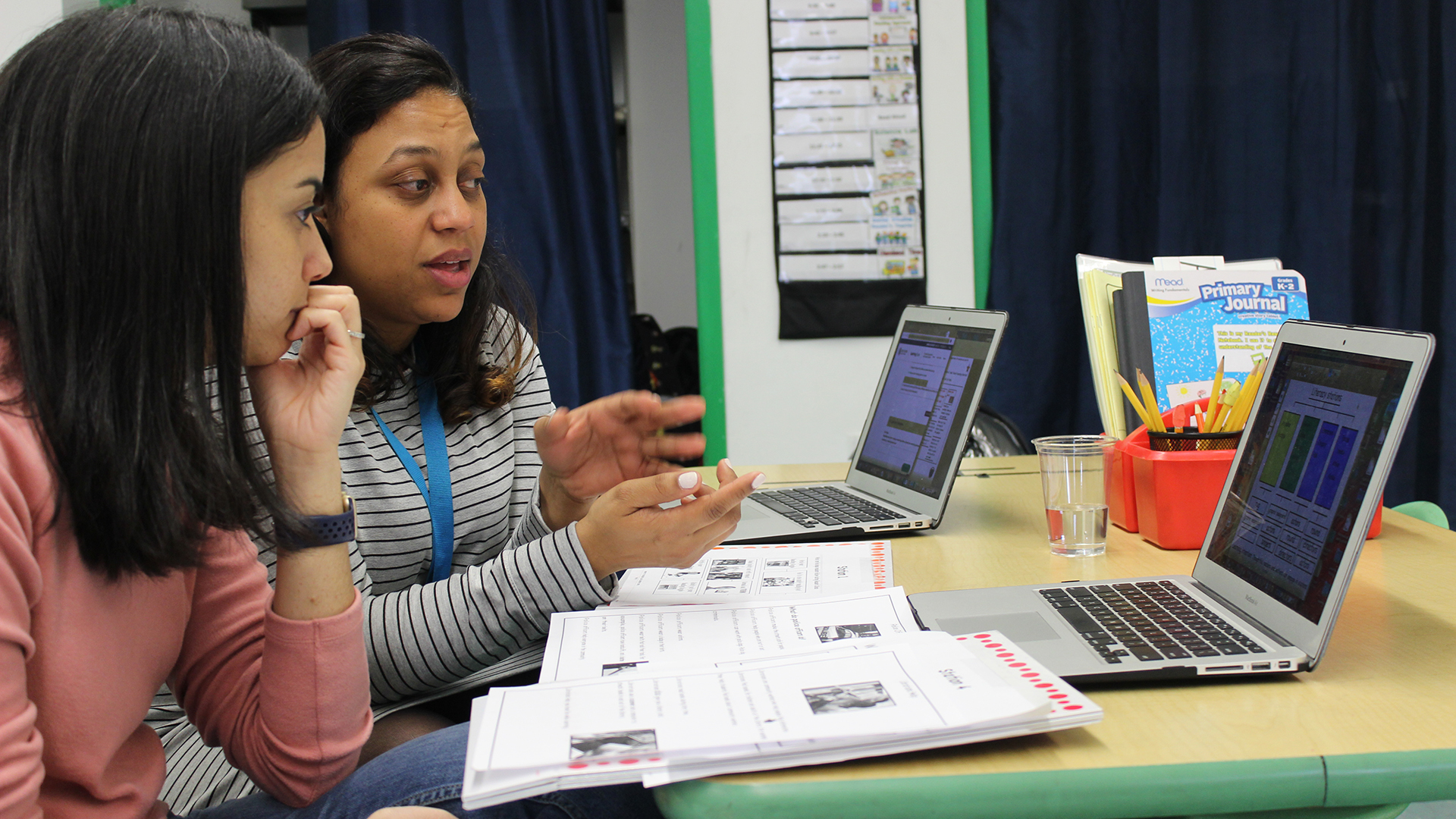 The Mentor: One Year, Two Teachers and a Quest in the Bronx to Empower Educators and Students to Think for Themselves
Professional Development: Read about a year in the life of a teacher mentor, and her mentee, in one of America's poorest school districts. Elisa Espinal had wanted to work with young children since she was a kid. But the school in Brooklyn where she was teaching wasn't preparing her to be the best she could be. So last year, she transferred to Concourse Village Elementary School in the South Bronx, where students are far outpacing the entire state in achievement even though they live in one of the poorest zip codes in the country. As a kindergarten teacher new to this rigorous, high-needs school, Espinal was assigned a mentor, fifth-grade teacher Ambar Quinones. Teachers with the least experience are often placed with the students who need the most help, which, in the long run, can be a disservice to both the teacher and the children. Mentoring programs are one of the most common methods of support for new teachers in the U.S., but they vary widely in terms of quality. Read the full article.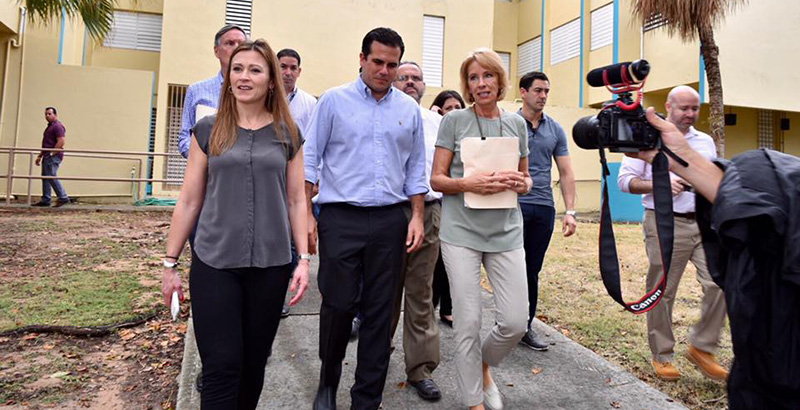 Complicated Crusader to Accused Federal Conspirator: Ex-Puerto Rico Education Secretary Julia Keleher's 'Surreal' Journey
Long-form: Days after Julia Keleher announced her resignation as Puerto Rico's education secretary, she stepped up to a microphone at a Yale University conference and spoke of her defiant and sometimes bitter crusade to change the island's entrenched culture of corruption. That effort, she said, created "armies of people that literally would have been happy to take my head off." But even then, her work was being scrutinized by another set of observers with the power to turn that narrative on its head: the Federal Bureau of Investigation. Keleher and five others were indicted in an alleged conspiracy to direct more than $15 million in federal funds to organizations with personal and political connections. All pleaded not guilty. But Keleher's indictment surfaces a deeper irony. Years before becoming education secretary, she worked on a U.S. Department of Education team tasked with fixing waste, fraud and mismanagement of federal funds in Puerto Rico's school system — issues that had led to the conviction of an education secretary nearly two decades earlier. This alleged role reversal is one of many lingering riddles to have emerged since her arrest. Friends and colleagues describe Keleher as a tireless advocate known for 2 a.m. emails and sometimes little sympathy for those lacking her single-minded work ethic. But they also recall her as someone too smart to cut corners and too tough to get ensnared in someone else's scheme. In this special 74 investigation, Mark Keierleber takes an expansive look at Keleher's decades-long career as a hard-nosed change agent intent on ending corruption in Puerto Rico — and an indictment that is calling that narrative into question. Read the full investigation.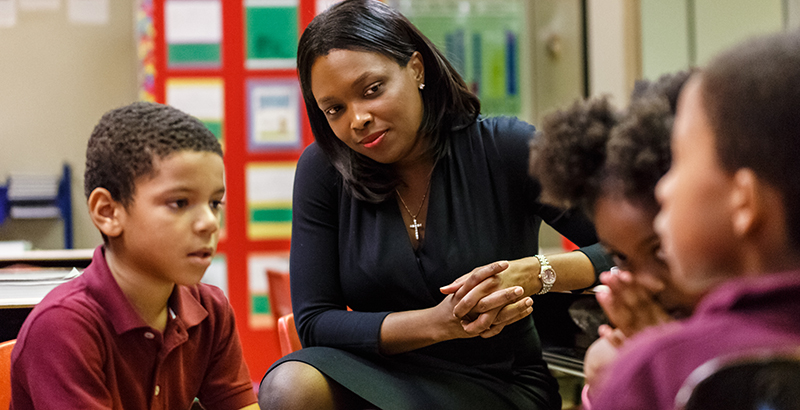 Pulling All the Levers — Chicago Public Schools CEO Janice Jackson on Getting More Students to and Through College
Chicago: A sex abuse scandal, a budgetary cliff the size of Dover, a big-shouldered political environment — Chicago Public Schools CEO Janice Jackson has challenges. But she's also got a wave of good news regarding graduation and college attainment to ride. Appointed 18 months ago, Jackson answers to a new mayor who was elected, in part, on campaign promises to reverse course in the nation's third-largest school district. But as new mayor Lori Lightfoot announced that Jackson will remain in the job, at least for now, the homegrown CEO has successful strategies to build on. Graduation rates, college attainment and persistence rates, high school success levels, career credential completion — a host of indicators suggest that her grads' postsecondary options are up. In a 74 Interview, Jackson recently talked about her own path to college as a CPS grad and how her time teaching in the district informs the strategies she hopes to build on. Read the full interview.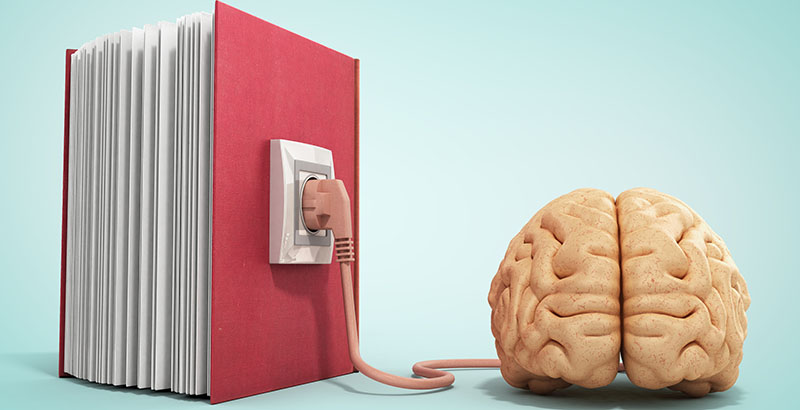 New Ideas for a New Era of Public Education: 8 Ways We Can Change How Schools Are Organized, Funded, Measured and Led to Prepare Grads for the Age of Automation
Future of Education: Eight big ideas for a new era of public schools — This past winter, in honor of its 25th anniversary, the Center on Reinventing Public Education released a dozen essays and white papers, all bold proposals for how public education could evolve in the coming decades to better prepare students for a rapidly evolving society. Over the past few months, we've published highlights from the anniversary series, and today we assemble eight of the boldest CRPE proposals for rethinking the ways our schools are organized, funded, measured and led in the age of automation. See all eight ideas for the school system of tomorrow right here.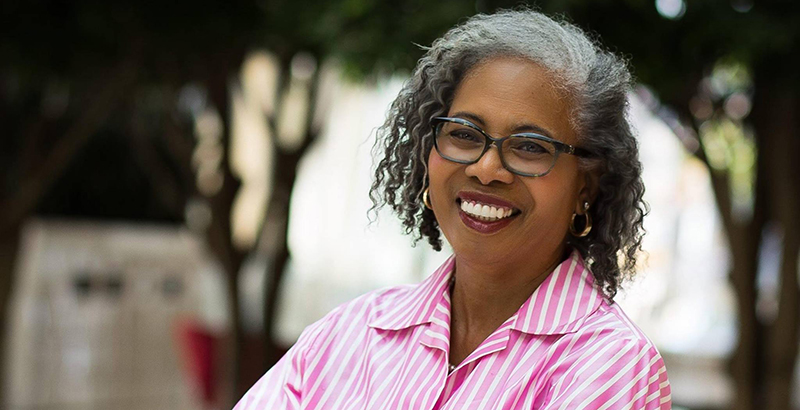 Researcher Gloria Ladson-Billings on Culturally Relevant Teaching, the Role of Teachers in Trump's America & Lessons From Her Two Decades in Education Research
74 Interview: Gloria Ladson-Billings remembers the first time she learned that an African American could graduate from Harvard University: She was in Ethel Benn's fifth-grade class in Philadelphia. That realization — and Benn's excellent teaching — set her on a path to find out what makes a great teacher. Since the 1990s, Ladson-Billings has been studying and writing about culturally relevant teaching and what it takes to successfully educate all students, especially the children of color so often left behind. At the core of her educational philosophy are three components of culturally responsive education: academic success, cultural competence and sociopolitical consciousness. Teachers must accept responsibility for bringing all three into their classrooms, she says. Ladson-Billings spoke to The 74 about how teachers can talk to students about current events, the difference between integration and desegregation, and the hallmarks of being a culturally relevant teacher. Read the full interview.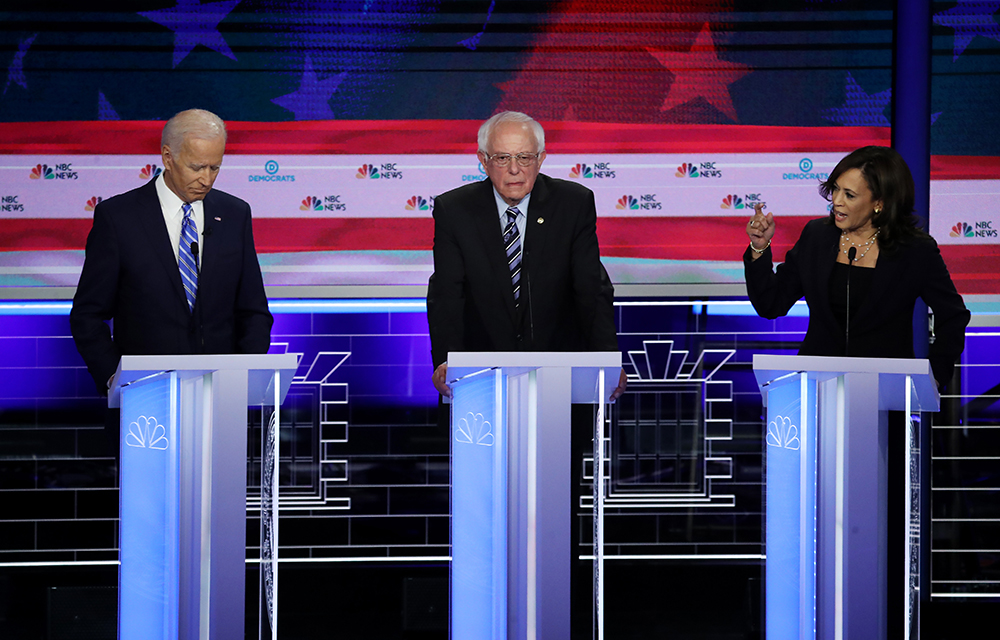 Biden-Harris Exchange Makes Busing a Surprise Focus of 2020 Campaign. How Will It Affect the Debate Over Integration?
Integration: Few education observers ever expect schools to become a top-line issue in a presidential primary. Even fewer would bet on a renewed debate around busing, that unloved relic of the 1970s. But the subject got a headline-worthy airing in the first round of Democratic primary debates earlier this summer, with Kamala Harris attacking front-runner Joe Biden for his opposition to federally mandated integration efforts nearly 50 years ago. If Harris — who was bused as a child in Berkeley, California — was the aggressor in the encounter, she has pointedly avoided supporting an explicit return to the days of court-ordered busing; the practice remains unpopular, even as parents say they value diversity in classrooms. And it's not clear whether it's a battle that any in the Democratic field want to revisit. As one expert put it, "It's not all that politically wise [for candidates] to say that they want to bring back mandatory court-ordered busing. But if they want to think more creatively about ways to integrate our schools, then more power to them." Read Kevin Mahnken's analysis.
The Mandatory-Expulsion Maze: Giving a Friend an Adderall Derailed an Honor Student's Academic Career. He's Not the Only One
School Discipline: When a San Antonio honors student gave a classmate an Adderall as a favor just before Thanksgiving last year, he found himself flung from a world of sympathetic teachers and engaging coursework into a legalistic nightmare of statutes, judges, court sentences and lost educational opportunity. By handing over that pill, he had distributed a controlled substance on school grounds, a felony that triggered mandatory expulsion. Laws vary from state to state, and many students do not know about them until they have committed an offense — wittingly or unwittingly. But once they are expelled, they find themselves at the mercy of a juvenile justice system that struggles to provide them with a halfway decent education and offers limited options once their sentence is over. Often, it's the students with the brightest prospects who have the most to lose; low-income kids relying on school as a path out of poverty lose access to transcript boosters like specialized courses and AP classes. Bekah McNeel talked to students caught up in the mandatory-expulsion maze, visited a juvenile justice program where officials strive to provide the best make-up education they can, and finds out why an influx of more affluent kids into the school-to-prison pipeline may be the catalyst for reform of zero-tolerance policies. Read the full story.
Teaching Democracy: How One School Network Has Baked Civics & Activism Into Its DNA — and Produced Graduates Who Are More Likely to Vote
Civics Education: American democracy is in trouble — just ask a poll worker. We vote less often than other developed nations, our rates of volunteering have plummeted, and less than half of us could pass a citizenship test. Perhaps that's why political scientists cheered when a recent study found that alumni of Democracy Prep Public Schools vote at much higher rates than their peers. Students at the schools study social change and debate current events; even more strikingly, they complete an impressive array of civics-centered requirements to graduate — from writing policy briefs to petitioning lawmakers. The network's founder, Seth Andrew, says Democracy Prep is doing work that should be replicated across the country. "I think every school should have a civic purpose. Ours is just more explicit about it than most." A month ago we launched a four-part series with this profile that went deep inside this charter network and took a closer look at the role education plays in curbing our civic ignorance and polarized politics. Read the full feature.
Dual Language Immersion Doesn't Work If English-Speaking Students Are Given Preference
Analysis: Dual language immersion programs shouldn't favor English-speaking children — at least not if you want them to work, argues 74 contributor Conor Williams. He sees a pressing — and poignant — need at this moment in the Trump era for programs that provide linguistic and cultural affirmation to the English-learning children of immigrants. Dual language immersion programs do that, teaching in two languages and enrolling roughly equal numbers of native English speakers and native speakers of the partner language. Research suggests that this linguistic integration is the best way to support English-learning children, Williams writes, and it helps English-dominant children become bilingual. The problem is that dual language is so popular now that privileged parents are pursuing those opportunities for their (usually English-dominant) children and pushing out English learners. Williams sees this happening in his own Washington, D.C., district, where, in response to parent demand, officials are looking to expand dual language immersion not in an intentionally balanced way, but by instead giving access to students "regardless of language spoken at home." Read the full analysis.
Individual 'Success Plans' for Every Student? Harvard's Education Redesign Lab Proposes 10 Guidelines for How Educators & Communities Can Unite to Support the Whole Child
Whole Child: When children go to the doctor, they receive an individualized plan to support their health. Why isn't this the case in education? A new report from Harvard's Education Redesign Lab asks this question and seeks to upend the "factory model" style of education that provides all students with very similar academic career tracks. Instead, the report says, every student should have an individualized success plan that recommends key services to support his or her specific needs, whether it's math tutoring, mental health counseling or speech therapy. This requires a big lift in organization and resources — but this effort should not be limited to schools, the report says. Here's why the whole community needs to be involved in supporting the whole child — and 10 guidelines for crafting success plans that support children from birth through college. Read the full story.
Get stories like these delivered straight to your inbox. Sign up for The 74 Newsletter