Individual 'Success Plans' for Every Student? Harvard's Education Redesign Lab Proposes 10 Guidelines for How Educators & Communities Can Unite to Support the Whole Child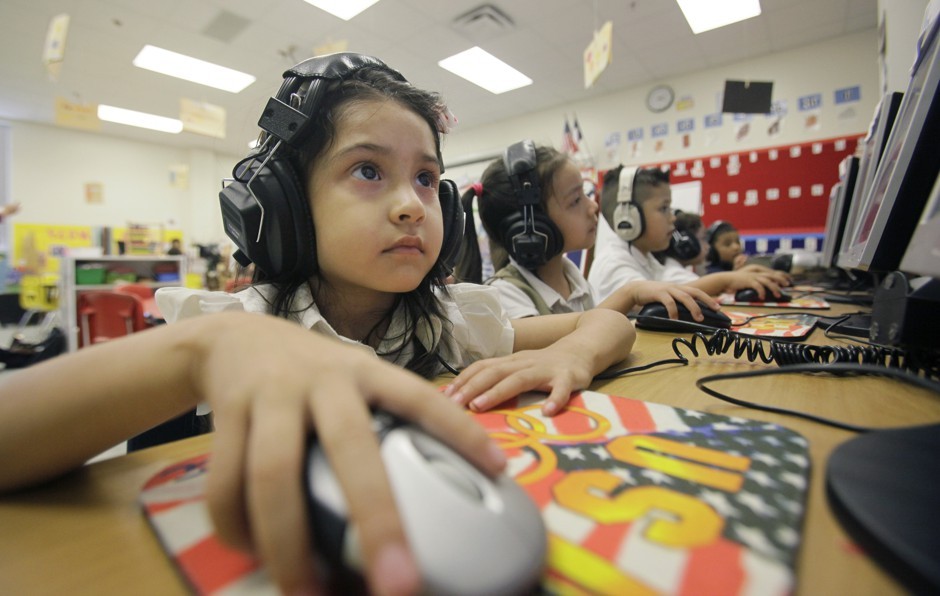 When children visit the doctor, they receive different treatment plans or medicines, all of which go into a medical record tracking their health. Should the same practice be adopted in education?
The Education Redesign Lab at Harvard thinks so, and in a new report it recommends that this kind of individualized assistance be available for all children, starting at birth. It calls this a success plan, a personalized, holistic model that utilizes the support of multiple community service agencies, from schools to mental health clinics to nutrition centers. It upends what the report calls the "factory model" in education — of providing students with a very similar educational experience.
"We have far too many children whose needs are not being attended to," said Paul Reville, founding director of the lab. "What we're proposing here is a system that identifies those needs and then implies an obligation on the adults in the community to do something about it."
The report, written by education policy consultant Saeyun D. Lee, points to evidence that this is already happening in small ways around the country. Four cities in particular stand out — Denver; Arlington, Virginia; Boston; and Oakland, California. What might be surprising is that these efforts do not all start with a school district, often originating outside the classroom, in partnerships between community organizations.
That's part of the point of this work, Reville said. Because students spend 80 percent of their waking hours outside school, their needs are farther-reaching than just academics.
This report envisions a system where every child soon after birth is provided with a plan for success. It's similar to an individualized education program for students in special education, but also broader. One student might require speech therapy or access to meal services in the summer, while another might require math tutoring and medical treatment for asthma. The students and families help drive this plan, focused on short- and long-term goals.
This ideal system is a "heavy lift," Reville said, and it poses capacity challenges. It requires a place for all this student information to be managed and mapped out, as well as coordination of all the services students need access to. If there aren't enough resources to do this for every student, those with the most needs should receive supports first, Reville said.
In Massachusetts, an organization called City Connects is doing this work. Produced from a partnership among Boston College, school districts and community organizations, the group develops support plans for students, 90 percent of whom come from low-income families. A coordinator, who is trained as a social worker or counselor, works in each school to identify students' needs — from academics to health — as well as their interests in order to connect them with whatever services they require. The plans are kept in an online database that the coordinator can monitor.
Analyses on wraparound services shows some promising effects: A Child Trends report, which included an analysis of City Connects, found mainly positive or null benefits for what it called integrated student services such as medicine, housing or tutoring.
The report includes interviews with dozens of organizations partaking in this holistic, personalized work, such as leaders from Harlem Children's Zone, founded by Geoffrey Canada in 1990, which supports children from birth through college. From these, the author recommends 10 principles for crafting these success plans.
1. Personalized — Support should be different and targeted to each student's unique needs.
2. Comprehensive — Plans should address holistic needs such as nutrition, mental health and/or physical supports as well as academics, and should be frequently updated as kids grow and mature.
3. Student-centered — Students and their families should be at the center of all conversations. They can help drive these plans, including setting goals large and small, both academic and nonacademic.
4. Equitable — Moving away from the one-size-fits-all factory model of schooling, plans should make sure disadvantaged students receive access to services their more privileged peers might already have.
5. Actionable — Plans should lay out what supports are needed and how families can help their children access them.
6. Relationship-driven — Hire staff to help centralize planning and build relationships with students and families.
7. Cross-sector — This work involves partnering with a large swath of organizations, from schools to mental health centers to afterschool programs to summer meal services.
8. Information-driven — Use data to assess how the services are working and monitor what supports children could need.
9. Secure — Security of student information should be a top priority on all digital platforms that are used to hold and share data.
10. Sustainable — This system needs ongoing financial and staffing support.
Disclosure: The Chan Zuckerberg Initiative and the Carnegie Corporation of New York provide financial support to the Education Redesign Lab and The 74.
Support The 74's year-end campaign. Make a tax-exempt donation now.