The 14 Best Education Articles From May: Blueprints for Reopening Schools, Confronting the Digital Divide, New Plans — and Parental Pleas — for Personalized Learning & More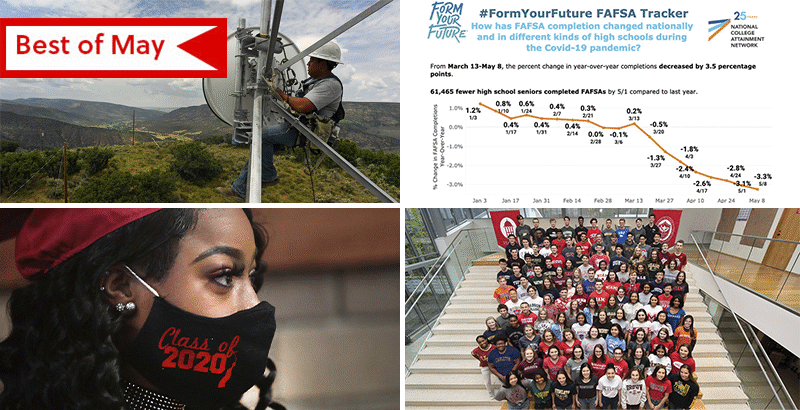 Every month, we round up our most popular and buzzed-about articles from the past four weeks. (Go deeper: See our top highlights from April, March and earlier right here) 
For the third consecutive month, nearly every school campus in America remained closed in May, as districts continued to cope with the evolving coronavirus pandemic. As teachers fought to maintain some degree of remote instruction and families tried their best to preserve some level of remote learning, high school seniors across the country saw their graduation festivities transition to group Zooms and drive-through ceremonies.
And our new normal seems poised to continue into another school year.
This was the month that saw principals, superintendents and state policymakers turn their focus to the summer and beyond, as they began contemplating what to do in terms of expanding summer school and making preparations for a possible reopening of schools in a time of continued virological threats and social distancing requirements.
With so much in flux, and so many decisions up in the air, we witnessed record-breaking readership at The 74 this month, as followers flocked to stories about the impact and implications of the ongoing national shutdown — and the early thinking regarding the reopening of school doors. We also launched our special Pandemic Reporting Initiative in May, focusing on school communities, student learning and evolving policies during this time of crisis.
Our 14 most-shared articles from the month are below; see our breaking coverage of the pandemic at The74Million.org/PANDEMIC and get alerts about our latest coronavirus news and analysis by signing up for The 74 Newsletter.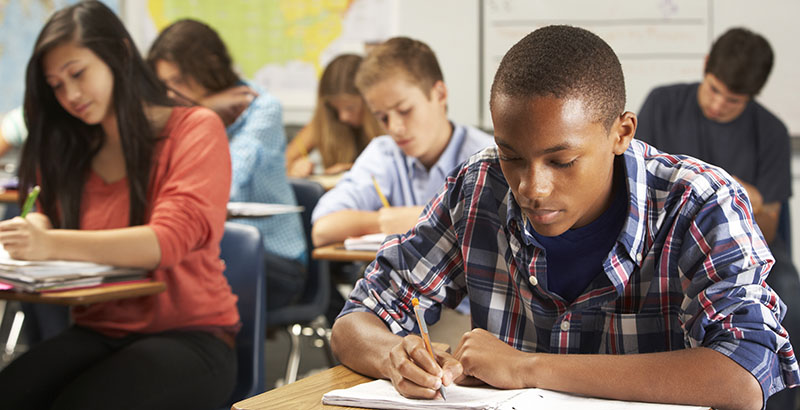 Analysis — A Blueprint for Reopening America's Schools This Fall: 21 Former Education Chiefs Identify 6 Top Priorities for Districts & Statehouses in Returning Amid Coronavirus
Coronavirus: Our nation's education system faces an unprecedented challenge in redesigning itself to accommodate evolving guidance from public health officials while serving the needs of every child. There are only four months to make the necessary preparations. Four months to rethink nearly every facet of education, from class schedules to instructional strategies. Four months to make sure there are enough laptops for students and professional development opportunities for teachers. Four months to use the crisis at hand to recommit to serving every student, but through new approaches. A new "Blueprint for Back to School," writes contributor John Bailey, lays out the issues leaders need to address in these next four months. It is a document reflecting the thinking of 21 former state education chiefs, federal policymakers, district superintendents and charter school leaders, intended to help schools develop adaptive plans based on different scenarios that can change as scientific consensus emerges. Find out more about some initial assumptions and six areas that state policymakers and school leaders need to consider. (Read the full analysis)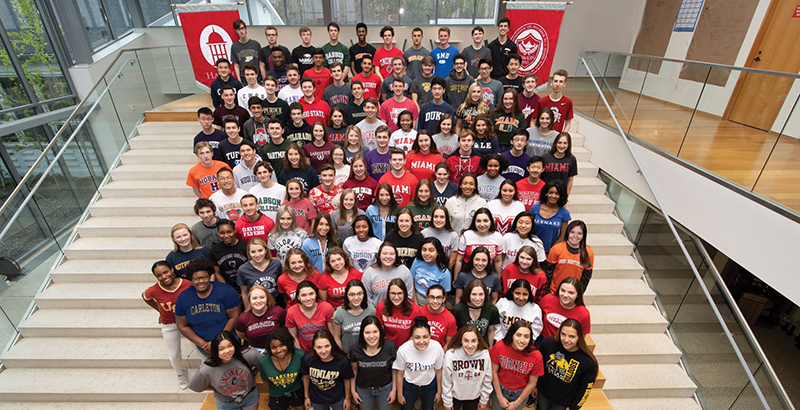 Cleveland Schools Considering Bold Plan to Confront Coronavirus Learning Loss: A 'Mastery' Learning Initiative That Would Scrap Grade Levels, Let Kids Learn at Own Pace
Personalized Learning: When students come back to school, they will be at vastly different academic levels because of varying access to remote classes during the pandemic and the usual loss of learning during summer break. So how can schools fairly decide which grade kids should be in? They can't, says Cleveland school district CEO Eric Gordon — and maybe they shouldn't try. His draft plan for reopening the district's schools would instead put students in multi-age "grade bands," under a mastery approach that lets them work at their own speed, reports The 74's Patrick O'Donnell. Students would then have time to relearn skills they have lost and catch up without feeling like failures or being held back a grade. "We've got opportunities here to really test, challenge and maybe abandon some of these time-bound structures of education that have never really conformed to what we know about good child development," Gordon said. (Read the full report)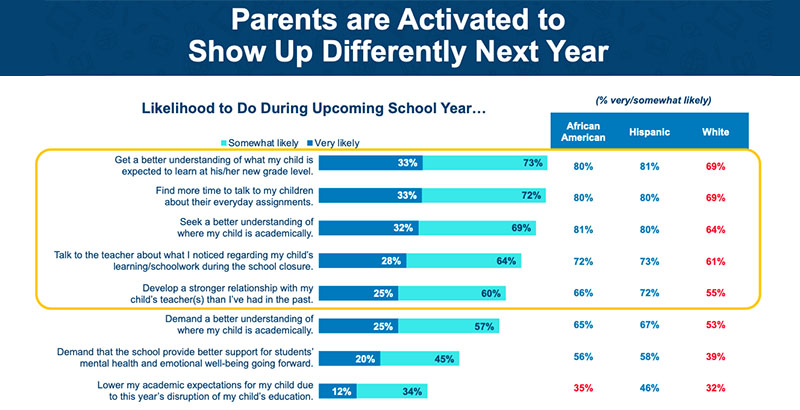 New Poll Reveals Parents Want One-on-One Distance Learning Support From Teachers — but Aren't Getting Much of It
Parents: New polling data from the national nonprofit Learning Heroes finds that parents are engaged in their kids' distance learning but want more contact with teachers, both for their kids and for themselves as at-home learning coaches. Nearly half of more than 3,600 parents surveyed say personal guidance would be extremely helpful, but just 15 percent have gotten it. Only 39 percent say they have a clear understanding of teachers' expectations, and few are getting the texts and phone calls they say are the most effective means of communication. The poll illustrates new implications of a long-standing, fundamental lack of information, which previous Learning Heroes surveys have found feeds parents' near-universal belief that their children are doing far better in school than they really are. As schools plan for reopening, Learning Heroes President Bibb Hubbard tells Beth Hawkins, they should carefully consider what parents say is working for them — because while families are giving schools and teachers the benefit of the doubt now, that may not last. "There's a lot of grace right now," Hubbard says. "But I think that's going to change next fall." (Read the full report)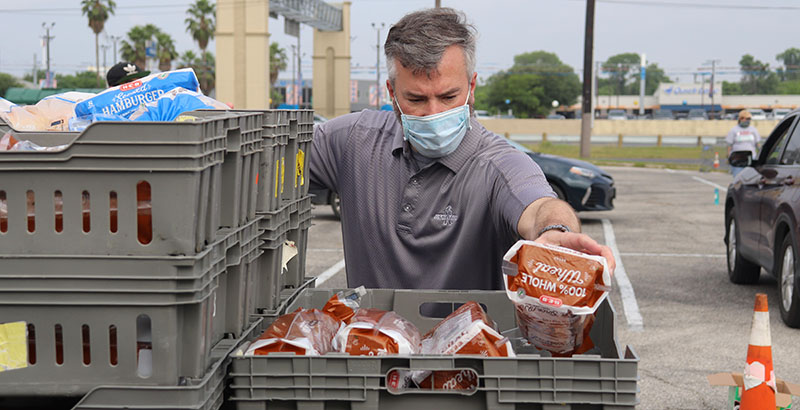 Superintendent of San Antonio's Largest, Most Diverse District Weighs Reopening Schools First for Students Who Need Them Most
Reopening: San Antonio's largest school district is weighing reopening schools first for the kids who need it most. Northside Independent School District is the most diverse in San Antonio, serving some of the city's wealthiest and poorest communities, and the glaring inequities are more obvious than ever. When he considers how to bring students back to school in the fall — and what to offer over the summer — Superintendent Brian Woods says, this massive disparity is "keeping me up at night." He told The 74's Bekah McNeel he's considering a plan to open schools first to the students who need them most — those who rely on them for safety, food security and intensive academic interventions. "If we can bring kids into buildings in a safe way," said Woods, "we've got to identify those kids who are in greatest need academically, as well as as socially and emotionally, and prioritize them." (Read the full report)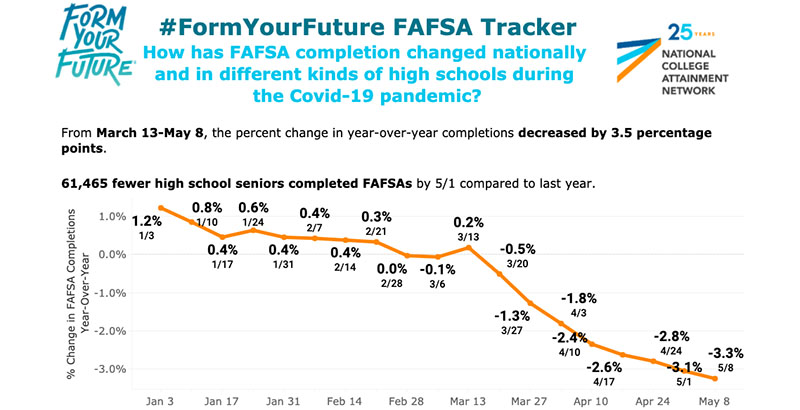 'I Am Beyond Worried': More HS Students Are Applying for Financial Aid — and Enrolling in College as a Result. Coronavirus May Put an End to Both
Summer Melt: Across the country, districts and states are mandating completion of financial aid forms as a requirement for high school graduation, due to the strong correlation with college enrollment. Students who file financial aid applications are 82 percent more likely to go straight on to higher education than their peers who don't finish the forms, and that number jumps to 127 percent for students from the lowest-income backgrounds. As Bill DeBaun of the National College Attainment Network put it, "We think about FAFSA completion as an early indicator of college-going intention." But the coronavirus is undermining those efforts. Since schools nationwide shut down in mid-March, there has been a 3.3 percent decline in FAFSA completion among high school seniors, compared with the same time last year. Low-income students in particular, who have overcome long-standing barriers to completion — a belief that they're ineligible, confusing applications, a lack of support at school or at home, or a reluctance to share personal information for fear of deportation — are stymied by the loss of basic technology at their schools that had made the process relatively simple. For some, just printing out and mailing in a form, which used to take a few minutes, can now take as much as two weeks. (Read the full report)
Texas's Missing Students: Weeks After Closures, Schools in San Antonio Still Couldn't Locate Thousands of Kids. How One Band Director Finally Tracked Down His Musicians
Absenteeism: In its race to locate every student before school adjourns for summer, San Antonio Independent School District has relied on faculty members like high school band director Alejandro Jaime Salazar to track them down. It's been a daily task for Salazar, as he uses every tool at his disposal and relies on relationships forged before coronavirus shut the schools. That includes asking student section leaders to make contact with other kids. Once located, Salazar said, "my main priority is to keep in contact with these kids every day." He and other educators tell The 74's Bekah McNeel that the hunt for "missing" students — which still numbered 4,000 a month after schools had closed — reveals the importance of student-teacher connection, engagement and relationships now more than ever. (Read the full report)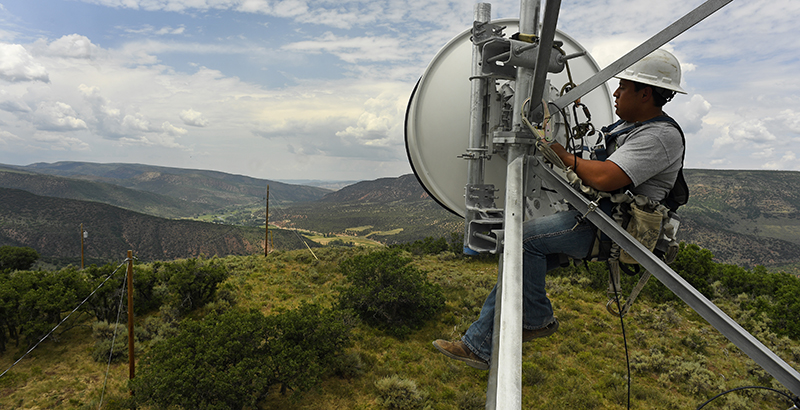 An Education System, Divided: How Internet Inequity Persisted Through 4 Presidents and Left Schools Unprepared for the Pandemic
Broadband: When the COVID-19 pandemic spread into American communities, schools adapted by switching to online classes. But millions of families with no or limited home internet can't manage that transition, drastically diminishing educational opportunities for the students who need them most. Local leaders have embraced creative solutions, lending out thousands of devices and dispatching Wi-Fi-equipped school buses into low-connectivity neighborhoods. But the question remains: Three decades after the internet's emergence as a boundary-breaking technology, how are vast swaths of the United States still walled off from the social, economic and educational blessings that the internet provides? The answer, told to The 74 by experts and policymakers who have worked around communications access since the birth of the internet, implicate both the public and private sectors in a prolonged failure to extend the benefits of modern technology to countless Americans. "I think the large-scale tolerance for inequity in this country gave rise to an inequitable telecommunications system," said one. (Read the full report)
'This Has Really Been a Blessing': For Many Special Needs Students, Learning From Home During Pandemic Has Sparked Surprising Breakthroughs
Special Education: The school closures brought about by the coronavirus have been challenging for all students. But for the 7 million children who receive special education services, particularly those who rely on teams of teachers and therapists to access their education, it has been particularly hard. Some districts have not reached out to families of special needs children at all, while others have not tailored their curriculum to students' needs or have refused to send critical equipment that would enable a child to learn. For some students, however, the pandemic has offered something of a silver lining. Contributor Jo Napolitano offers a series of closely observed accounts of students with disabilities who have experienced startling learning breakthroughs — working from home, at a distance, at their own pace — during the pandemic. Denise Stile Marshall, CEO of The Council of Parent Attorneys and Advocates, a national organization dedicated to protecting and enforcing the legal and civil rights of students with disabilities, estimates that half of what parents are telling her organization is positive. "Normally, we hear mostly from families who are struggling and who are in some level of dispute," she said. "But we have heard from a number of families saying, 'This has really been a blessing for us.'" (Read the full article)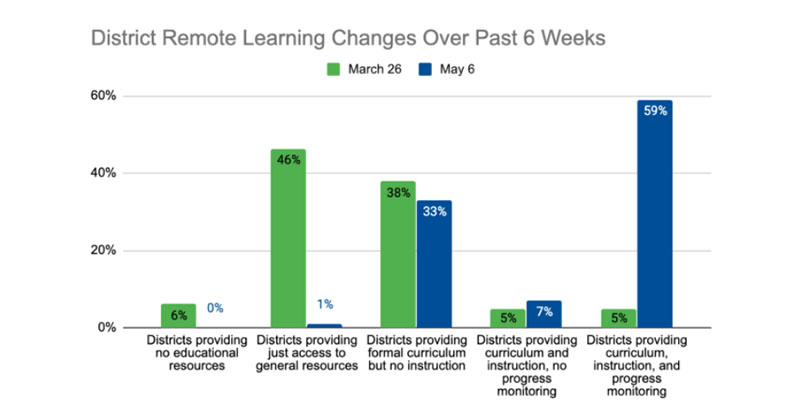 For Hundreds of Thousands of Kids at Some of America's Biggest School Districts, There's Still No Consistent Plan for Remote Learning Nearly 2 Months Into the Pandemic
Shutdown: Since the middle of March, when schools across the country closed to stem the spread of the novel coronavirus, the Center on Reinventing Public Education's nationwide tracking effort has told a story of school systems slowly making the transition from the classroom to the cloud. Now, nearly two months into that nationwide tracking effort, most of the 82 school districts reviewed provide some form of instruction. But 27 of them (33 percent), serving hundreds of thousands of students in some of America's largest cities, still do not set consistent expectations for teachers to provide meaningful remote instruction. And 13 of those 27 additionally do not require teachers to give feedback on student work. Contributors Travis Pillow and Bree Dusseault explain what public schools in Denver and Miami-Dade are doing that those in Las Vegas, Milwaukee and Newark are not. (Read the full analysis)
From Homeschooling to the Digital Divide to Philanthropy, 10 Questions About COVID-19 and the Future of Education
Analysis: Considering how little we still know about coronavirus, it's striking to contributor Andrew Rotherham how much certainty there is about different aspects of the crisis playing out in real time. The education world is no exception; despite a generally haphazard response, a surprising certitude about what will work or not work, or happen or not happen, pervades. Whether it's ed tech boosters or teachers union leaders, everyone's take seems to line up with their priors from before the novel coronavirus struck, even as the situation seems to call for radical pragmatism. But working with stakeholders around the country has made him certain only about the uncertainty. From homeschooling and the digital divide to the quality of curriculum, real estate and education philanthropy, here are 10 questions he's asking. (Read the full analysis)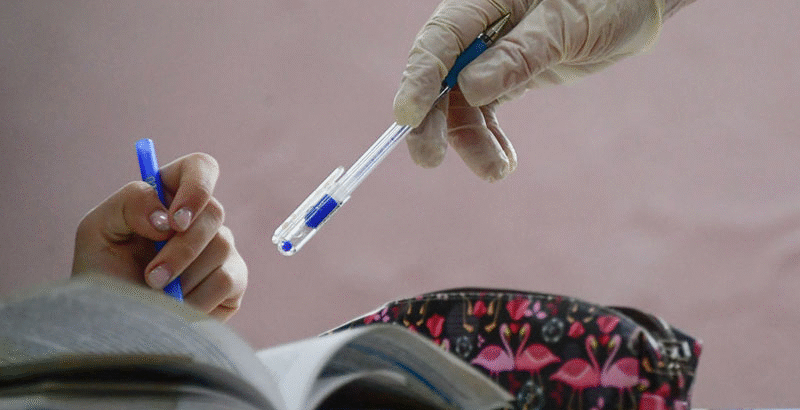 Photo Tour: What School, Class & Safety Look Like in 8 Countries Around the World as Students Return After Coronavirus
Photo Essay: Photographers in eight countries are documenting how school days are looking in a time of social distancing. Even as the majority of America's schools have announced that campuses will remain closed through the end of the academic year, classrooms in a handful of other countries have already reopened following their coronavirus peaks. The 74's Meghan Gallagher has scoured local news reports and the photo wires to capture an eye-opening reel of images that capture how hallways, classes, bathrooms and cafeterias have changed to allow students to return to school in Germany, China, Russia, New Zealand and four other countries. (See the full photo tour)
From NYC Parents to Principals, Mayor De Blasio's Decision During COVID-19 to Fill Teacher Openings From Troubled Absent Teacher Reserve Sparks Worries
Budget Cuts: Like many communities left without sufficient federal aid during the worst economic crisis in decades, the country's biggest school district faces enormous cuts amid the coronavirus pandemic. Part of Mayor Bill de Blasio's plan for eliminating $827 million from the Department of Education's budget is to impose a hiring freeze and instead fill vacancies from the troubled Absent Teacher Reserve, a kind of purgatorial pool for the city's displaced teachers. Most were shunted aside after school closures and earlier budget cuts; one-third of them, however, landed in the ATR because of disciplinary infractions. Historically, ATR teachers have been disproportionately placed in low-income schools with predominantly black and brown students — the same children who are suffering the greatest learning loss during the school shutdown. The mayor's plan just adds to parents' and advocates' fears that ATR placements will negatively affect the kids who need quality instruction the most. (Read the full report)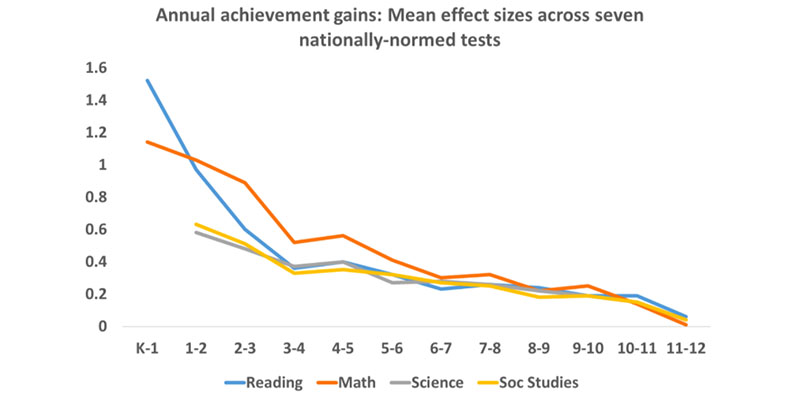 What Lasting Academic (and Economic) Effects Could Coronavirus Shutdowns Have on This Generation of Students? Some Alarming Data Points From Research on Previous Disasters
Analysis: Though we can guess at the academic effects of the COVID-19 school shutdowns, the full impact of the lost learning time won't be known for decades. Research on previous school closures may be helpful to guide our response. Those studies find negative effects on two levels. One is that school closures can disrupt educational trajectories if students use the opportunity to make different life decisions than they otherwise would have. Another: Lost learning time has the largest effects on the youngest students. Contributor Chad Aldeman rounds up some of the research, including studies from a polio epidemic in 1916, flooding in Thailand in 2011 and rolling teacher strikes in Argentina in the 1980s. Among the most chilling findings: Not only do students affected by the lost learning time have lower educational outcomes, but so do their children. (Read the full analysis)
Self-Regulation by Any Other Name: New Harvard Project Connects the Similar and Disparate Words of Social-Emotional Learning
Social-Emotional Learning: Think you know what self-management means? Even some of the most popular social-emotional learning frameworks in the world define the term a little differently. There are dozens of models that promote social-emotional learning, but they don't include the same skills, and even those they share don't necessarily have the same definitions. Some might see that as a problem for the social-emotional learning field. But Harvard University professor Stephanie Jones saw it as an opportunity. She completed a multiyear taxonomy project that identifies all the characteristics, skills and habits these SEL models promote, shows how each defines those skills and creates a map to visualize how the terms are similar or different. The idea isn't to make sure everyone has the same definition for a term like "self-management," but to allow for a diversity of perspective. Kate Stringer reports on why. (Read the full report)
Get stories like these delivered straight to your inbox. Sign up for The 74 Newsletter