The 12 Best Education Articles From April: 'COVID Slide,' Rude Awakening for Parents, Special Ed Waivers, Siblings as Teachers & More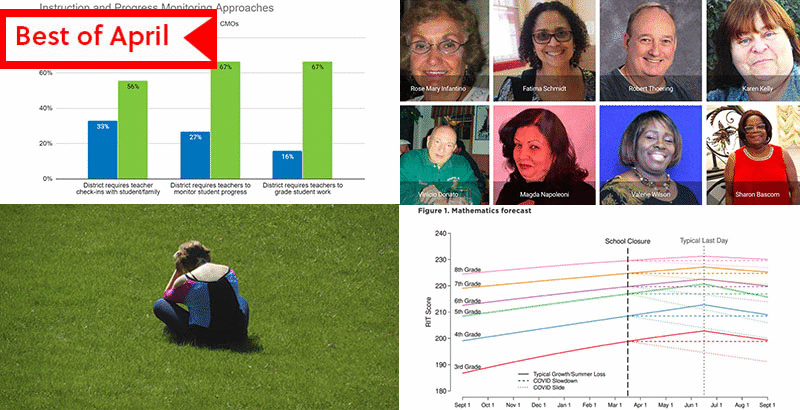 Every month, we round up our most popular and buzzed-about articles from the past four weeks. (Go deeper: See our top highlights from March and February — as well as our most-shared articles from 2019 — right here)
April 2020 — One month-plus into the coronavirus shutdown, and the nation's homeschool experiment has yielded some predictable challenges as well as some rude surprises for parents. There's been fear, anxiety and stress about learning, mental health and the economy— but also some creative workarounds and innovators eager to share. And, of course, some peeks into the possible future of American education once physical schools finally reopen.
More details on the month's most popular stories below — and remember, you can always get our latest news, analysis and coronavirus insights delivered straight to your inbox by signing up for The 74 Newsletter.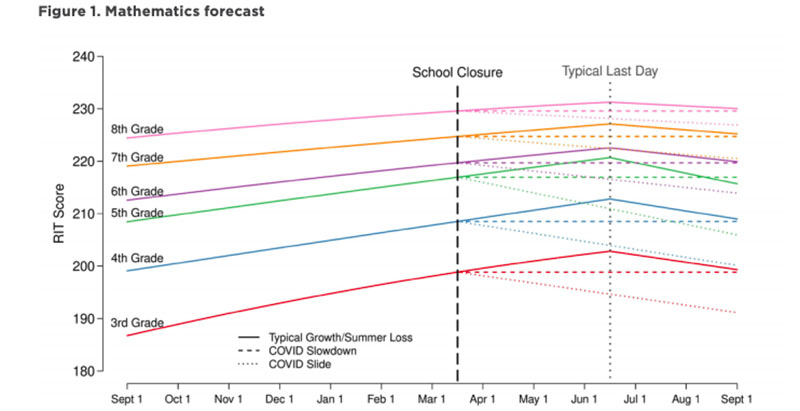 Researchers' Urgent Message for Schools: Start Planning Now for a Precipitous 'COVID Slide' Next Year
Learning Loss: In the same way epidemiologists have warned about the importance of heading off the most catastrophic effects of COVID-19, education researchers have an urgent message for school leaders: Start planning now how you're going to handle steep student learning losses when school restarts in the fall. Building on research looking at summer slide — the knowledge students typically lose between school years — the assessment gurus at NWEA suggest that students are likely to retain less than half of this year's math learning and perhaps 70 percent of reading. Losses will be particularly acute in elementary grades, and some students may backslide an entire year. And that's without factoring in poverty — or the compounding traumas of the pandemic. Amid immediate concerns such as distributing food and ensuring safety, superintendents and other school leaders must make time to think creatively about how they will use time and teaching talent during next fall's unprecedented restart. (Read the full article from Beth Hawkins)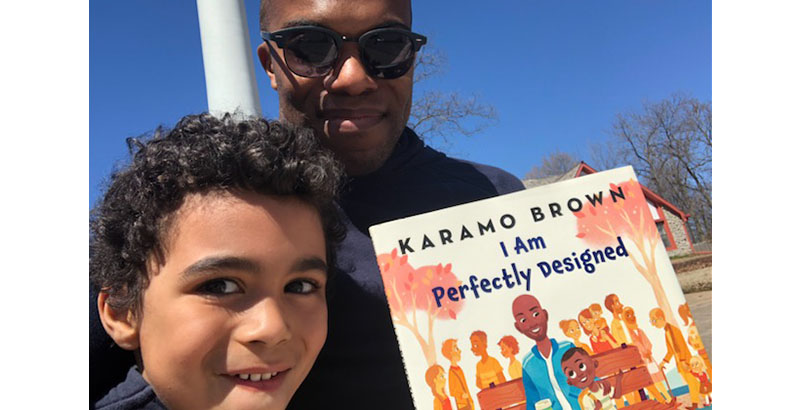 Following School Closures, a 'Rude Awakening' for Parents: How Remote Education Is Revealing Alarming Learning Gaps, Particularly for Low-Income Families
Families: Since school shutdowns started last month, food, rent and access to technology have topped the list of concerns for many families. As pressing as those needs are, though, plenty of parents now are also realizing that there are gaps — sometimes big ones — between what they thought their children's academic abilities were and where those kids actually are. Some are discovering that students' report cards are much rosier than they should be, given the work being completed at kitchen tables. Others are questioning how many of the complaints about bad behavior they've heard from teachers in the past are actually a symptom of boredom. As one parent advocate tells Beth Hawkins, "People come to a rude awakening — quick." (Read our full coverage)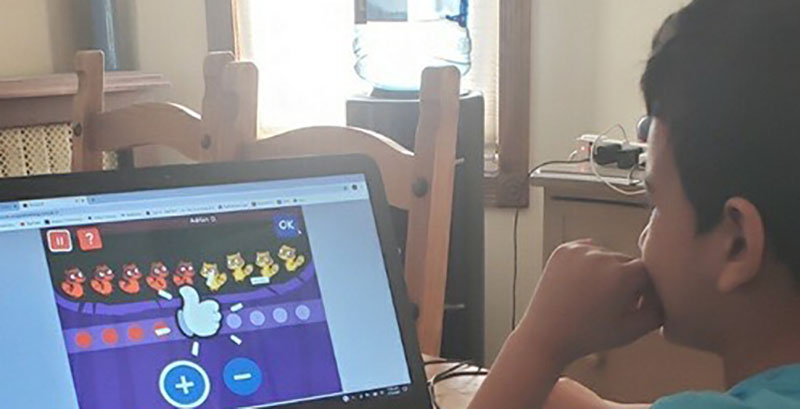 Fearing Special Ed Lawsuits, These New Jersey School Districts Asked Parents to Sign Away Their Rights in Order to Get Services During Pandemic
Special Education: New Jersey mother Fanny Ochoa felt lucky. Her special-needs children were well supported by their Clifton schools despite the abrupt, virus-induced transition to learning online. But when a liability form from the district dropped in her inbox, her views began to shift. In order for her children to receive online special education services like speech therapy, Ochoa would have to sign a document that would "fully release and discharge" the city's schools from "any and all" liability — broad legalese that she worried could come back to bite her children if she signed. With school leaders across the country concerned that tailoring special education services during the coronavirus pandemic could open them up to lawsuits, numerous New Jersey districts have asked parents to sign similar forms — a move that disability-rights groups say runs afoul of federal law. Attorney Miriam Rollin offered simple advice to parents if they get a waiver form relinquishing their rights: "Oh God, don't sign it." (Read the full article from Mark Keierleber)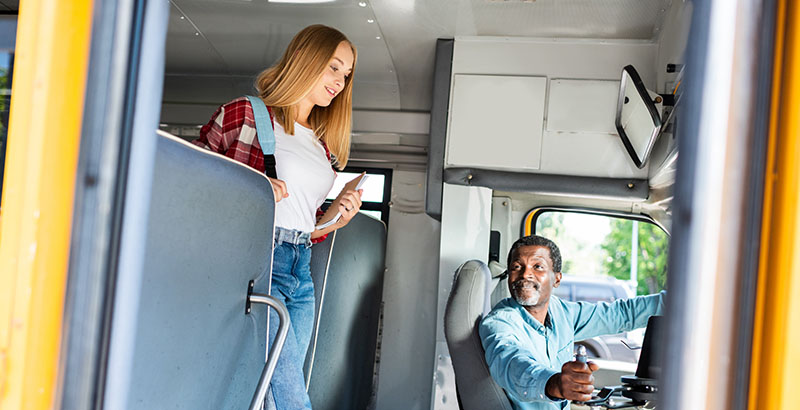 Half of All School Employees Aren't Teachers. This Recession Will Endanger Their Jobs
Funding: The emerging coronavirus recession led to nearly 20 million layoffs in just a few short weeks, with businesses struggling to hang on through a comprehensive economic shutdown. But education is facing its own labor crisis, with countless non-instructional school employees — who make up roughly 50 percent of the workforce — separated from their jobs. As teachers scramble to adapt lessons to online learning platforms, an army of cafeteria staffers, crossing guards, librarians and guidance counselors around the country are wondering whether their paychecks are in jeopardy. Some have been reassigned as meal-delivery or school decontamination teams, but others have been told by local leaders to put their jobs on hold, and as states work to extend emergency sick leave and unemployment aid to those temporarily out of work, experts already worry that a long-term economic downturn will force districts to cut jobs. (Read the full article from Kevin Mahnken)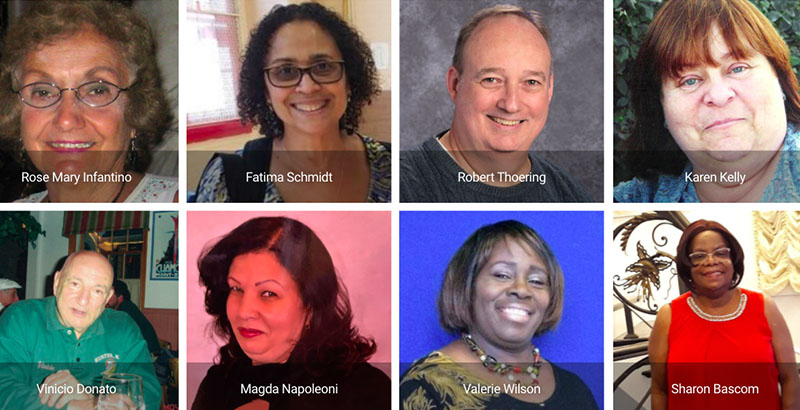 'An Unknown They've Never Experienced Before': As Coronavirus Death Toll Grows Among NYC Teachers and Staff, Union Support Team Ramps Up Its Efforts
Educators: April 20 brought more grim news to New York City: 63 Department of Education employees had succumbed to coronavirus. It's been a devastating loss for the nation's largest school district, compounding stress in a community that's had to navigate an unprecedented transition to online learning. At the forefront of the response is the United Federation of Teachers' Member Assistance Program, a typically six-member unit that's now drawing from about 100 volunteers to address a fivefold increase in daily email volume and calls for online support groups that are now happening three times a day, five days a week. While school communities have shown inspiring resilience over the past few weeks, they're still worrying about, "What does [school] look like when we go back in September without our principal or without that eighth-grade teacher?" said Tina Puccio, director of the union program. "There's a lot of fear now of a different type of unknown; an unknown that they've never experienced before." Taylor Swaak takes a look at the program, how it has recalibrated and the types of supports it's offering its members, and she talks with UFT President Michael Mulgrew about when teachers and staff will feel it's safe to reopen schools. (Read the full article)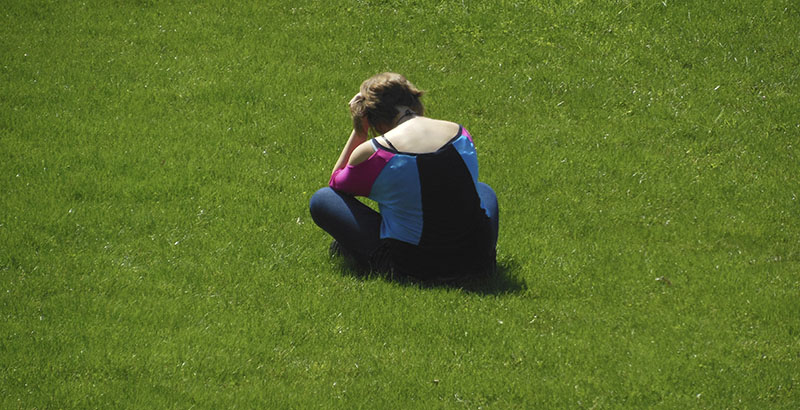 Distanced by Pandemic, School Psychologists Improvise Ways to Connect With Struggling Students
Mental Health: Children struggling with mental health issues used to have a guaranteed safe space at school: a closed door behind which they could speak to counselors, cut off from the rest of the world. But the pandemic has kept students at home, where other family members — some of whom might be at the root of the troubles — are often within earshot. That is a challenge for school psychologists as they try to reach out to students through phone calls, emails, letters and Zoom. "We are figuring it out in real time," said Stephen E. Brock, professor of school psychology at California State University in Sacramento. As Jo Napolitano writes, many problems students were dealing with before, such as financial instability, have been exacerbated by the crisis. But the virus has also introduced new hardships. School psychologists say children, no matter what their age, like to know what comes next in life. The abrupt change to their schedules and the cancellation of college entrance exams, proms, graduation ceremonies and the like has left them uncertain about the future. "Isolation has been really hard for me," said one student. "It feels like many things that gave me joy are now gone." (Read the full article)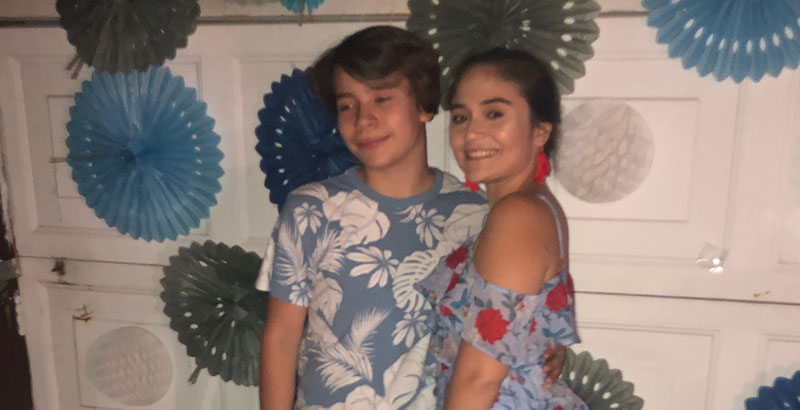 When Siblings Become Teachers: It's Not Just Parents Who Find Themselves Thrust Into the Demanding Role of At-Home Educators
Homeschooling: When the pandemic shuttered New York City schools, 22-year-old Lillian Acosta found herself suddenly relating to the experiences of her co-workers with kids, as they talked about the challenges inherent in remote learning. Lillian isn't a parent, but for the past few weeks, she's been assuming the responsibilities of one, spending hours a day — and $90 dollars per diem of her paycheck — to ensure that her 14-year-old brother gets through school. She isn't alone: Over in Brooklyn, 17-year-old Melisa Cabascango coaches her little brother, and in the Bronx, Sarshevack "Sar" Mnahsheh sets up a makeshift classroom in his family's apartment every morning before heading off to work the night shift at a grocery store. "I try to wake up early enough to check up on the little things," says Sar. "I don't try to be overbearing because I'm not a parent, but I have to make sure they're up to par on the things they're doing." Lillian, Melisa and Sar are working overtime to fill the gap between what their siblings need and what the New York City school district is providing students in this moment of crisis. They're three of thousands of young people who are shouldering that burden in cities and towns across the country — and those in low-income communities of color are getting hit the hardest. (Read the full article from Zoë Kirsch)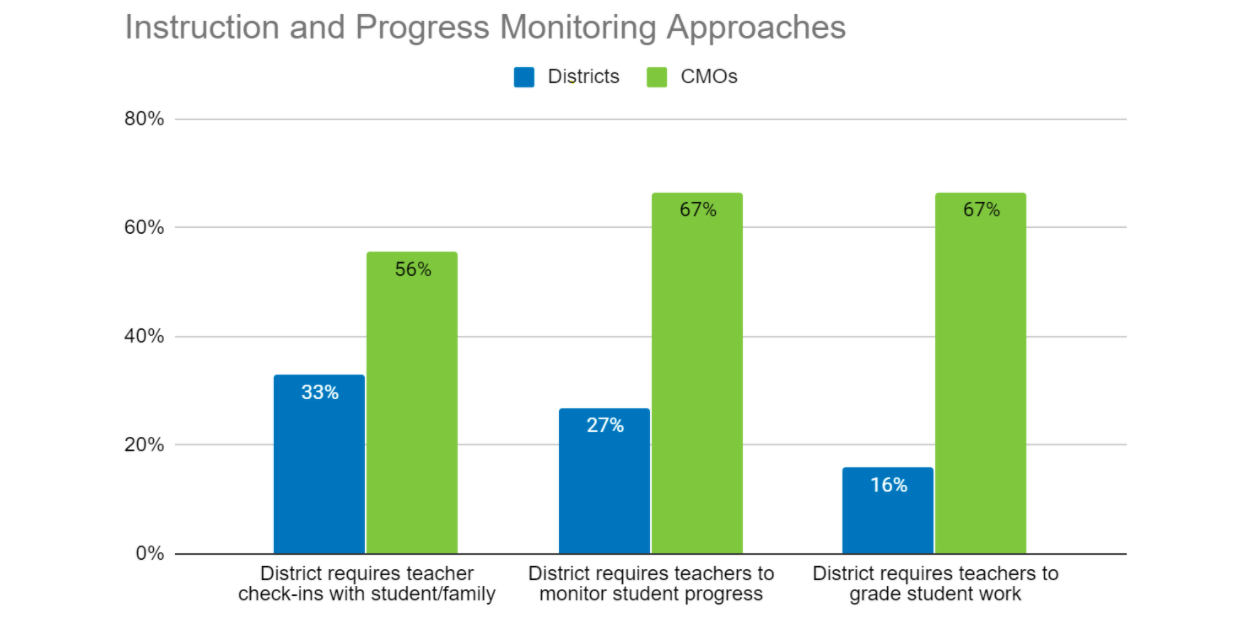 How 18 Top Charter School Networks Are Adapting to Online Education, and What Other Schools Can Learn From Them
Analysis: In late March, the Center on Reinventing Public Education began tracking how 82 school districts around the country were building out remote learning plans to support students during school closures prompted by the novel coronavirus. Three weeks later, CRPE added 18 of the nation's top charter management organizations to its database and began analyzing their efforts at implementing distance learning. Contributors Robin Lake and Bree Dusseault report on some early trends, including real-time online classes, regular check-ins with students, a rethinking of teachers' job descriptions to support remote learning and sharing of resources that could help other schools develop their own remote learning plans. (Read the full analysis)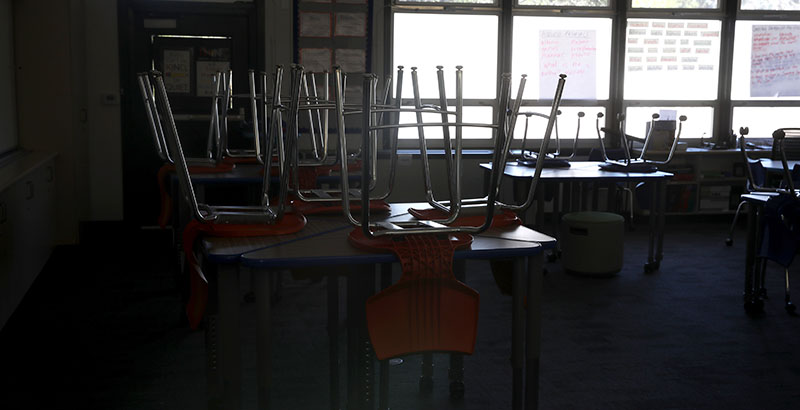 Beyond the Coronavirus Shutdown, an Opportunity for a Whole-Child Paradigm Shift
New Priorities: The coronavirus crisis and the accompanying school closures have revealed to the general public the profound inequities in the lives of children — inequities that have always been there and have always significantly impeded school success, writes Harvard's Paul Reville, but are seldom acknowledged and sometimes not even perceived. Now, these inequities are on the front page. Since schools are closed, pundits are paying attention to inadequate health care, food deserts, homelessness and a lack of access to different online learning platforms, apps and even the internet itself. It's as though a big wave has pulled back the sea, revealing the ocean floor and all its disturbing realities that had heretofore been hidden beneath the surface of the water. In a new essay, Reville says that before that wave comes crashing back down, concealing reality once again, we should take advantage of the current sense of urgency to do something and push for a broader paradigm shift when it comes to America's priorities and supports surrounding child development. (Read the full analysis)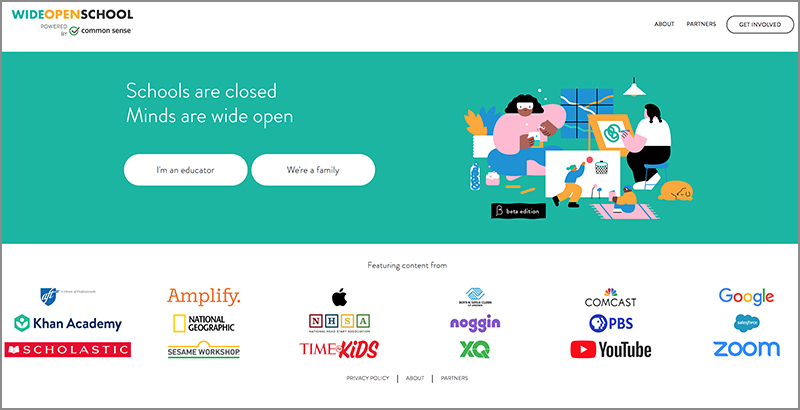 Putting Rivalries Aside, Media, Education and Tech Giants Come Together to Offer Free Lessons, Activities During Pandemic — All in One Curated Place
Online Learning: Apple and Google, Scholastic and Time for Kids, a gym teacher and an NBA player — school shutdowns are bringing together some unlikely partners, including some competitors in the education technology business, to help students continue to learn during the coronavirus pandemic. With the help of some of the biggest players in their fields, Common Sense Media launched WideOpenSchool.org, a free one-stop-shop site for education resources for K-12 students, teachers and parents. The site is updated daily with suggested schedules for several age ranges and new activities and materials vetted by Common Sense, a nonprofit known for rating education and entertainment content. "Everyone [invited] has agreed to participate," said Common Sense founder and CEO James Steyer. "They saw the magnitude of the crisis and the magnitude of the problems facing particularly low-income families and schools … that don't have the same resources to do the distance learning and to do schooling from home." (Read the full feature from Laura Fay)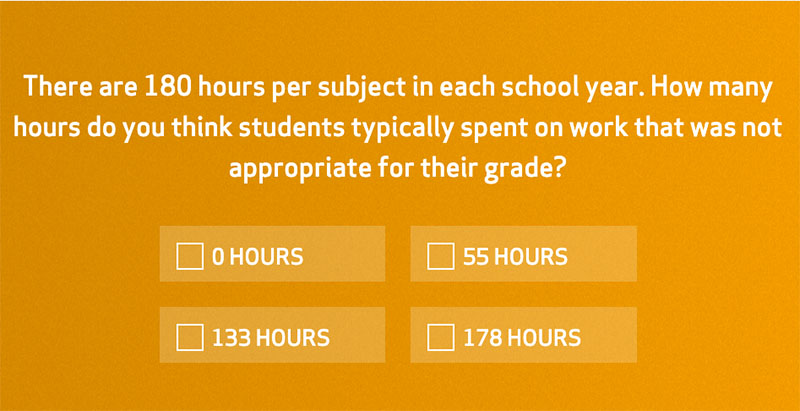 When Students Go Back to School, Too Many Will Start the Year Behind. Here's How to Catch Them Up — in Real Time
Remediation: It's September 2020. You are a 10th-grade English teacher. Your curriculum says teach George Orwell's novel 1984, but half your class lacks the vocabulary and interpretive skills to read the book. So you ask those students to read Lois Lowry's The Giver, a seventh-grade text, instead. Versions of this scene will play out in thousands of classrooms across the country this fall, as students who have missed months of learning time start the year far behind academically. Giving those students lower-level work to help them catch up — or, in the more extreme version, asking them to repeat an entire grade — has good intentions and a certain logic. It's also largely ineffective, write contributors David Steiner and Daniel Weisberg; rather than delay access to grade-level material for students who've fallen behind, accelerate it, doing focused work with the less-prepared students before the whole class encounters the text. Done right, these interventions can give students who are lagging the ability to handle grade-level assignments at the same time as their peers. "Even in the best-case scenario, mastering an entirely new approach to catching students up will take time. That's OK. Just trying to give every child a real chance to do grade-level work, however imperfectly, will lead to far better results than picking and choosing who gets those opportunities. … In the aftermath of this crisis, schools will have an opportunity to provide students, especially marginalized students, with far better academic experiences than they did before. It starts with a commitment to accelerating learning instead of ratcheting it ever downward." (Read the full essay)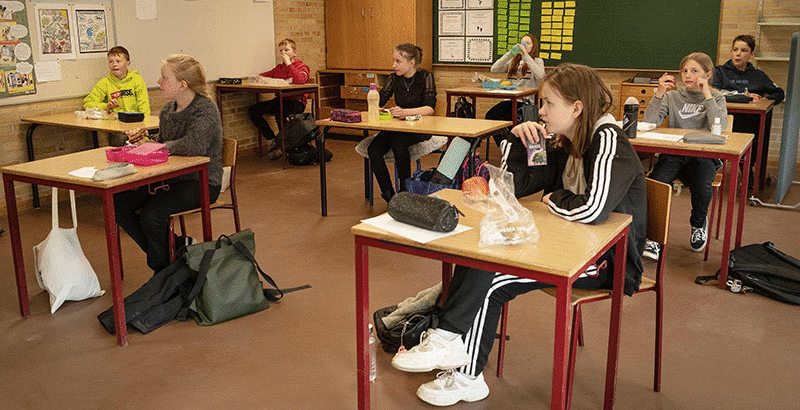 Photo Diary: What a Socially Distanced School Day Looks Like in Denmark, Where Students Have Already Returned to Class Amid Coronavirus
Photo Essay: As officials across America debate reopening the country's schools, students half a world away in Denmark have already returned to classrooms, with social distancing in mind. Meghan Gallagher scoured the wires for glimpses inside European classrooms redesigned to emphasize hygiene and social distancing; we now present an eye-opening gallery of what the school day is looking like for some of these students — and some of the new practices that could inform the reopening of schools in this country as well. (See all the photos)
Support The 74's year-end campaign. Make a tax-exempt donation now.