The 11 Best Education Articles From August: As Questions Loom Over Reopenings, Teachers Investigate Ventilation, Parents Pod Up, Everyone's Wondering Who Will Enforce Masks & More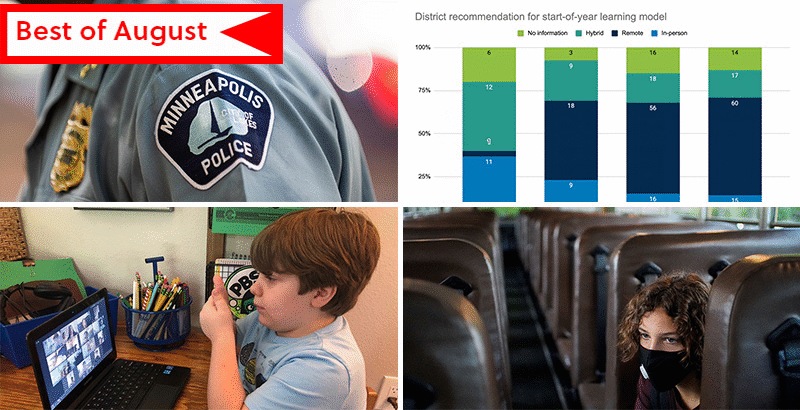 Every month, we round up our most popular and shared articles from the past four weeks. (Go deeper: See our top highlights from July, June and May right here)
The pandemic and the race among school leaders to find ways to both reopen schools and improve remote learning in the fall dominated our coverage this month. The turbulence and uncertainty has only intensified through August, about whether schools will be able to reopen, what that reopening will look like and whether they'll be able to remain open into a possible second wave of the coronavirus. Tied to those reopening decisions, of course, are serious questions about learning loss and classroom equity. More on the autumn COVID crunch below.
Here are our 11 most-shared articles from August; follow our ongoing coverage of the pandemic, school reopenings and concerns about student learning loss at The74Million.org/PANDEMIC. (You can also get alerts about our latest exclusives and analysis by signing up for The 74 Newsletter.)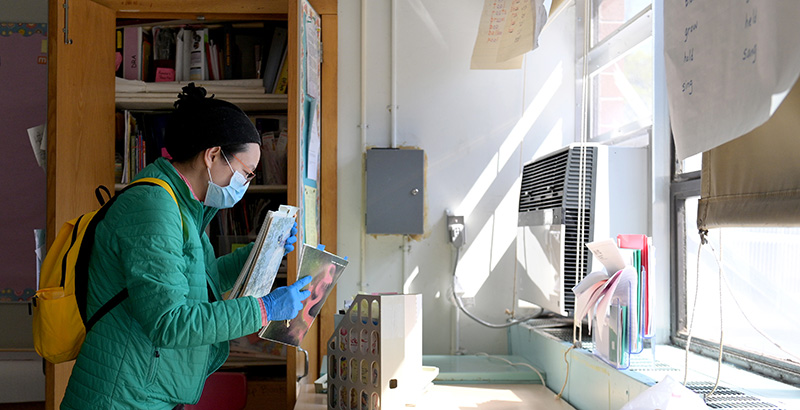 Exclusive: NYC Teachers Launch Their Own Investigation of School Building Air Quality Amid COVID Threat
School Safety: Looking to spur the New York City Department of Education to take preventative action on airborne COVID transmission in schools, the United Federation of Teachers is taking the longstanding issue of poor ventilation into its own hands, President Michael Mulgrew told The 74's Zoë Kirsch in an exclusive interview. Starting yesterday, the union sent its own health and safety workers into 30 "red flag" schools with the worst ventilation systems to do their own air quality testing. The move comes as the UFT has escalated its criticism of the city's school reopening plan, saying it fails to meet student and staff safety standards on several fronts. Less than half of New York City's roughly 1,400 school buildings are equipped with heating, ventilation and air conditioning systems, which maintain indoor air quality. "One of the biggest risk factors is time spent in underventilated spaces indoors. You want to control the emissions and removal," said Joseph Allen, who runs the Healthy Buildings program at Harvard's Chan School of Public Health and estimates that 90 percent of U.S. schools are underventilated. A 2000 NYC report said, "The UFT receives more complaints from its members about poor indoor air quality in schools than about any other health and safety issue." Read the full report.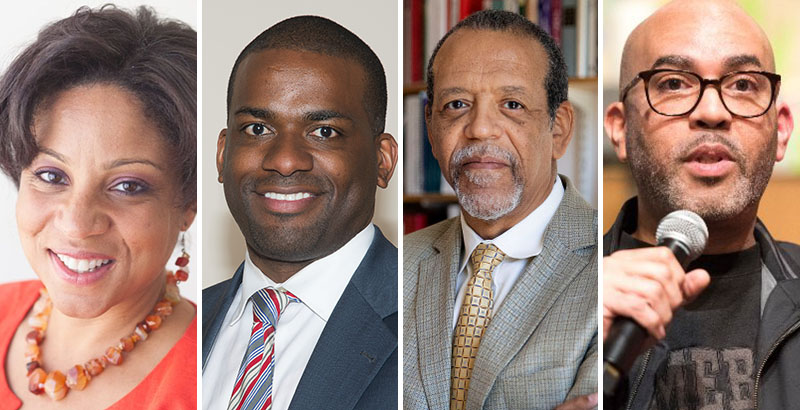 The Achievement Gap Has Driven Education Reform for Decades. Now Some Are Calling It a Racist Idea
Equity in Education: For decades, education policy has been shaped largely by an extended discussion of racial achievement gaps, and the lingua franca of that discourse is testing data. A reform coalition of educators, politicians and activists has labored to narrow the academic disparity between white students and students of color, placing the goal at the heart of media debates and state accountability plans alike. But in recent years, influential figures have begun to shift away from the achievement gap. Some say it's more responsible to focus on resource disparities between student groups, even if standardized testing is still a necessary component in school improvement efforts; others go even further, arguing that the notion of an achievement gap is a racist throwback to the age of eugenics. As reformers choose whether to preserve or abandon the idea, some in the Democratic Party — including former educator and soon-to-be-congressman Jamaal Bowman — have grown louder in their calls to abolish high-stakes testing. Kevin Mahnken has the story.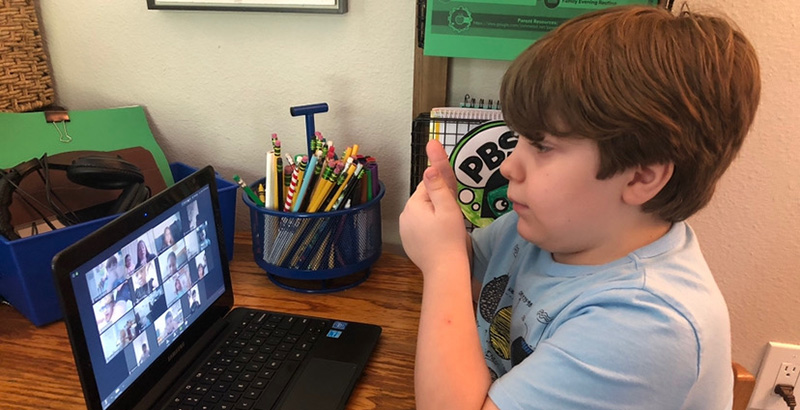 Parents (and Lawyers) Say Distance Learning Failed Too Many Special Education Students. As Fall Approaches, Families Wonder If Their Children Will Lose Another School Year
Special Education: A growing number of special education parents say their children didn't receive services during school closures. Organizations such as AASA, The School Superintendents Association, say they knew lawsuits and due process complaints would happen, and that's why they asked U.S. Secretary of Education Betsy DeVos to waive federal special education laws as long as schools are trying to teach students remotely. But, as Linda Jacobson reports, experts say there's no proof districts are facing more complaints than usual and that as long as districts communicate frequently with families they're more likely to avoid complaints — even if schools remain closed. Boston University's Nathan Jones, an expert on special education, also stresses that this fall, it's important to focus on strong academic interventions to help students regain what they've lost. Read the full article.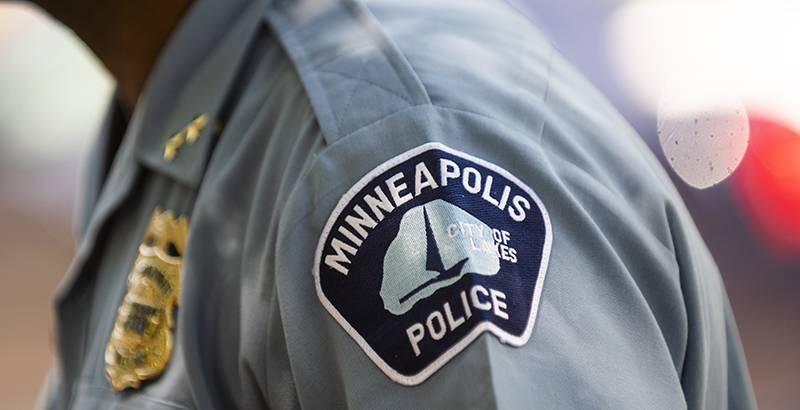 After Ending Police Contract, Minneapolis Schools Consider Former Cops for Revamped School Safety Role — and Activists Fear a 'Dangerous' National Trend
Exclusive: Two months after the Minneapolis school district cut ties with the city's police department, education officials are interviewing finalists for its revamped school safety beat — and more than half have backgrounds in law enforcement, according to documents obtained by The 74. The district ended its contract with the police department after George Floyd died at the hands of a Minneapolis officer in May but now plans to replace campus cops with "public safety support specialists" touted as a "bridge between in-school intervention and law enforcement." Among the district's 24 finalists, at least 14 have experience as police officers, corrections officials or private security guards, according to the candidate's résumés. The move has angered racial justice activists, who worry it could undo progress made in the wake of recent protests. "I'm afraid that they're going to set a dangerous trend nationally," as districts reconsider stationing police in schools, said Maria Fernandez, senior campaign strategist at the Advancement Project. Read more by The 74's Mark Keierleber.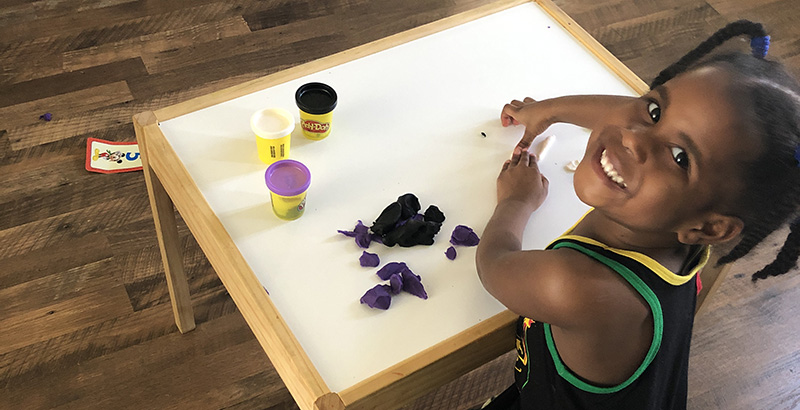 As Distance Learning Pushes Parents Into Pods, Some Look for Ways to Make the Model More Inclusive
Homeschooling: Staring at the prospect of three more months — at least — of virtual school and concerned about the health risks of in-person learning, parents across the country are patching together their own child care and learning co-ops that most are now calling pods. Some are networking with other families to recruit and hire pod teachers to supervise the at-home school day. And others are taking the full leap into homeschooling. Despite concerns over equity, reporter Linda Jacobson writes that the trend isn't limited to those with the financial means to hire an experienced educator. A growing number of organizations want to make pods accessible to families across the socioeconomic spectrum. The Trump administration is pushing a pandemic-related school choice bill that includes homeschooling. But how will existing state and local policies adapt to the overlap of education and the supervision of children during the work day? Read the full feature.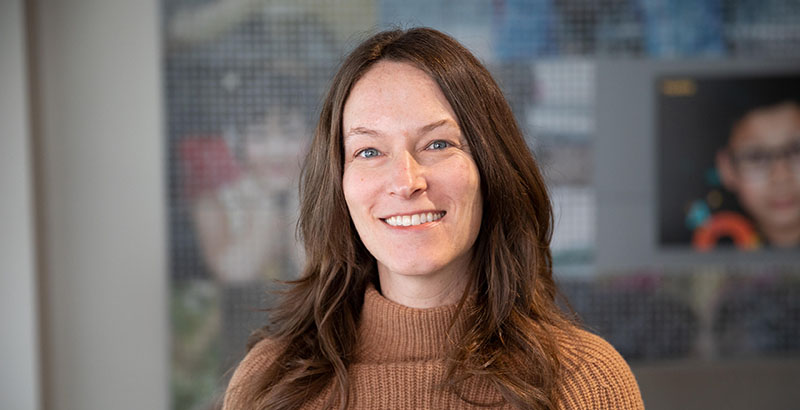 Individualize Instruction, Remove Barriers, Track Student Progress: Some Tips for Making Distance-Learning Special Ed Work
Remote Learning: An accessibility scientist with the nonprofit assessment group NWEA, Elizabeth Barker studies how to remove barriers that keep students with unique and sometimes profound challenges from engaging fully with everything from tests to academic content. Over the last few weeks, she's fielded the same question over and over from teachers hoping to be more effective in the new school year: What does a good online special ed lesson look like? There's no good answer — because students with disabilities need personalized support. There are, however, four ingredients that boost the odds a special ed strategy will be effective, she says, and educators should keep them in mind as they seek creative solutions for students with learning differences in remote classrooms. Barker shares some advice on reopening with Beth Hawkins.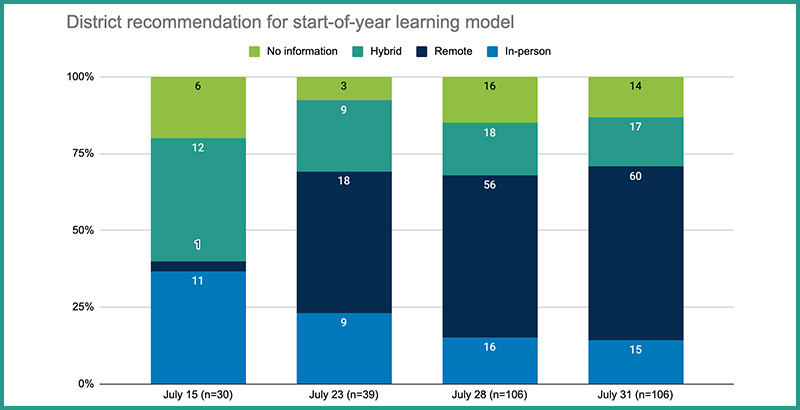 We Reviewed 86 Districts' Reopening Plans for the 2020-21 School Year. Here's Some of What We Found
Reopening: Remote learning is no longer an unprecedented mode of delivery for most schools across America. For many students returning to class in the coming weeks, it will be back to school online. So what will be different for the fall compared with the spring's rapid and unplanned transitions from the classroom to the cloud? Contributors Sarah McCann and Bree Dusseault of the Center on Reinventing Public Education analyzed remote learning plans for 86 districts for 2020-21. What they found showed some promise, with districts commonly committing to offer more live instruction and improved consistency, but little communication detailing check-ins, supports for younger students, diagnostic assessments, individualized tutoring and other evidence-based interventions. Read the full analysis.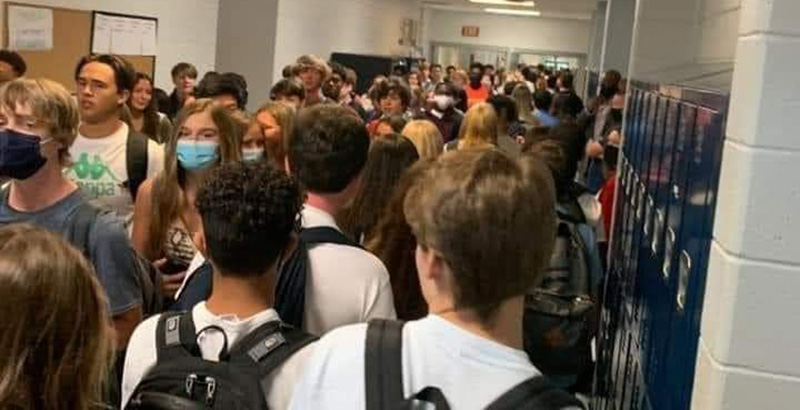 Enforcing Mask Mandates in Schools Becomes Sticking Point as Students Return to Campus While Pandemic Rages
School Safety: The national spat over face masks, a symbol of divisive partisanship in the pandemic era, has officially reached the schoolhouse door. As some students return to in-person learning after months of school closures, a viral photograph has turned a Georgia high school into the latest culture war battlefield. The photo showed a crowded hallway and many students without masks, yet the district superintendent said there is "no practical way to enforce" a mask rule. Some on social media balked at the suggestion that it was any different from enforcing school dress codes. The big question for states and districts: Should they punish students who fail to follow public health mandates? The National Association of School Resource Officers, which held its national conference last week, has said mask enforcement is outside the scope of officers' duties. "I believe this falls into the arena of the school administration to handle and that [school-based police] should be the responsible adults setting the good example," Executive Director Mo Canady said. Read our full report.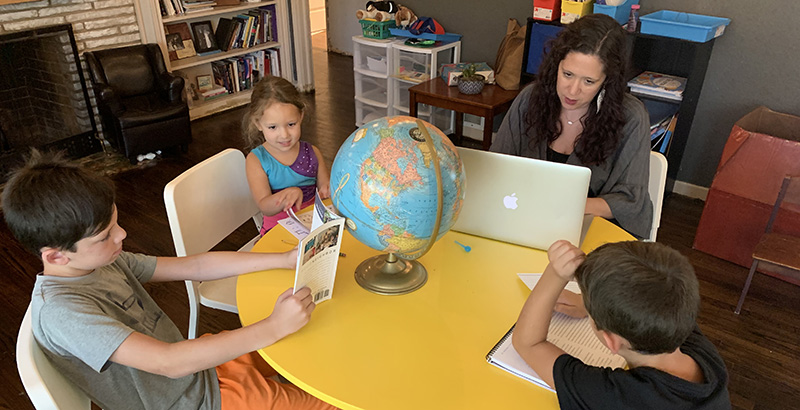 The Pandemic Is Breaking the Bonds Between Texas Families and Their Beloved Public Schools: Why Some Are Stepping Off the Reopening Roller Coaster and Unenrolling
Unenrolling: Rather than ride Texas's reopening roller coaster, parents in some San Antonio-area districts are opting out of public school, choosing instead to homeschool or join private mini-school pods. Many families are eager to return to the schools they love, but some fear the pandemic still holds months of instability, making it unappealing to return. While districts keep a close eye on enrollment, and the funding tied to it, at least one San Antonio school found that going above and beyond to help students during the pandemic has led families to sign their children up. In a series of vignettes, Bekah McNeel reports on how the tension around reopening is shaping the bonds among parents, teachers and districts. Read the full story.
Why Aren't There More Female Superintendents? The Not-So-Subtle Sexism That Keeps Women out of Education Leadership
Analysis: Education is one of America's most female-dominated professions, yet the sweeping majority of school systems are led by white men. Often, the reasons are subtle. Sometimes, they're not, writes contributor Julia Rafal-Baer. Questions about family responsibilities, stability and emotionality are widely understood as code for denying women jobs they're qualified for — and looking at efforts across the country to bring more diversity to the tops of education systems, the double standard is revealed openly and often. Women make up the vast majority of the workforce in schools and in administrative positions up to the superintendent's office, but less than one-third of those in the very top role are women, and only 11 percent are women of color. As with any form of bias, the problem is not necessarily with anyone's intentions, but in unexamined ideas about what constitutes effective leadership. Here's one problem we can name and one goal we can set: Asking whether women can parent and lead at the same time is sexist. Ditching those types of questions would be an excellent start. Read the full essay.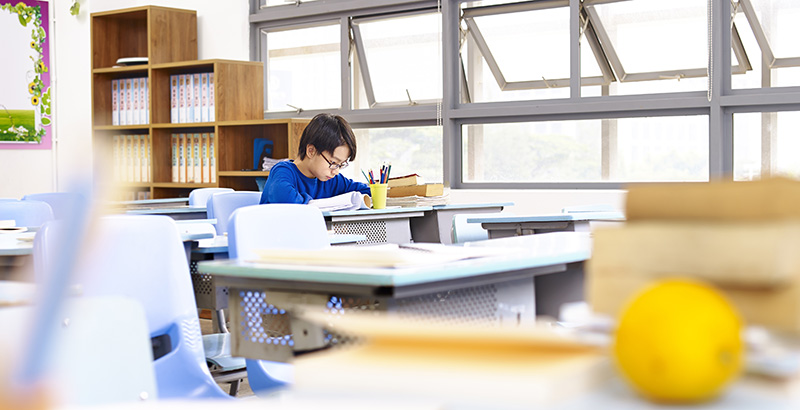 Taking Attendance Amid the Pandemic Is About More Than Student Participation. It Will Be Invaluable Data About Whether Distance Learning Is Actually Working
Student Engagement: Traditionally, school attendance has been the proxy for participation and engagement. The mere act of showing up for school meant a student was present — even if he didn't do his homework or she didn't raise her hand in class. But amid the escalating pandemic and the closing of school campuses, writes Future Ed's Phyllis W. Jordan and Attendance Works' Hedy N. Chang, states are now forced to grapple with an entirely new question: What's the online equivalent of showing up for school? In a new analysis, Jordan and Chang survey the different ways states are approaching the issue and look toward the horizon, recognizing the key role that attendance data will play: "As schools introduce new approaches to teaching and learning in the coming months, we need to monitor whether the strategies are working — and absenteeism data will be an invaluable tool for that task." Read the full analysis.
Get stories like these delivered straight to your inbox. Sign up for The 74 Newsletter