Miami's Carvalho Brings Rock Star Status to Top L.A. Schools Job, But Observers Warn of 'Political Black Hole' that Awaits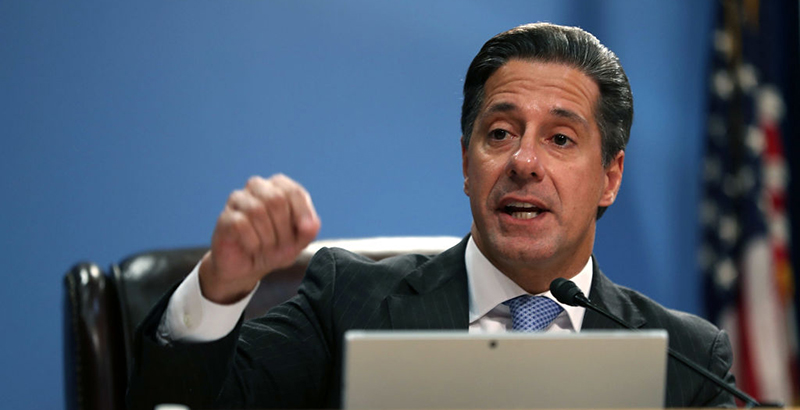 No paywall. No pop-up ads.
Updated December 15
The Los Angeles Unified Board of Education on Tuesday unanimously approved a four-year contract with Alberto Carvalho as the district's new superintendent. Carvalho, who has long served as chief of the Miami-Dade schools, will start March 1 or earlier. He'll earn an annual salary of $440,000, plus other benefits.
"I cannot promise you the world. What I can promise you is this — tireless dedication to this community, much like I demonstrated tireless dedication to the community of Miami-Dade for 14 years," he said during the board meeting. "This shall not be a flash in the pan. I am here to stay."
Carvalho promised to focus on longstanding achievement gaps, empower parents to navigate school bureaucracy and offer more choice within the district to reverse declining enrollment.

The Los Angeles Unified school board on Thursday unanimously selected Alberto Carvalho, one of the nation's most respected — and buzzed about — school leaders, as the district's next superintendent.
"This is like LeBron coming to the Lakers," said Pedro Noguera, dean of the University of Southern California Rossier School of Education. "He is by far the most effective and innovative urban superintendent in the country. This is huge for L.A."
The move to hire Carvalho, 57, who has led the Miami-Dade Public Schools since 2008 and famously courted, then rejected, the top job in New York City, means the nation's three largest districts will be led by energetic reformers at a time when the pandemic has severely tested the public school system.
Pedro Martinez recently became CEO of the Chicago Public Schools, and just Thursday, New York Mayor-elect Eric Adams announced David Banks, who founded a network of all-boys schools, would be the next schools chancellor.
Los Angeles officials are in final negotiations with Carvalho and plan to vote on his contract Tuesday, according to a district statement.
Buoyed by a generally supportive teachers union, Carvalho racked up a string of awards and accomplishments in Miami, and the district saw steady improvement in student performance before the pandemic.
In the increasingly demanding world of district chiefs, Carvalho is something of an outlier. In a tweet, Travis Pillow, editorial director at the Center on Reinventing Public Education, noted that eight of the 10 largest urban districts have seen leadership turnover since the beginning of the pandemic. Los Angeles Unified has had eight superintendents since 2006. Carvalho, by contrast, has held the same job since 2008, having spent his entire career in Miami, working first as a teacher, then assistant principal, communications officer and lobbyist before ascending to his role as superintendent.
"For the last three decades, I have selflessly dedicated my professional career to the children of Miami's diverse community, and I am hoping to bring that same passion, compassion and commitment to the students and families in L.A. Unified," Carvalho said in a statement.
He faces a very different context in the nation's second-largest district, where enrollment has declined and the vocal United Teachers Los Angeles tends to have the upper hand in negotiations.
Education activist Ben Austin, who is currently pushing for a statewide ballot initiative giving students a constitutional right to a high-quality education, acknowledged Carvalho's impressive national reputation.
But he cautioned that "LAUSD is a political black hole that has a long history of ending the careers of talented leaders."
Noting that the "prolonged pandemic has underscored the critical importance of public schools for our communities," UTLA President Cecily Myart-Cru said in a statement that the union was "ready to work" with Carvalho "to uplift public education in LA and build racially just, fully resourced schools that serve as community anchors, where educators are valued, families are supported, and students have the resources they need to thrive."
Prior to the pandemic, the district saw notable gains on state tests, graduation rates and the percentage of English learners becoming proficient in English. But an analysis of data released in March showed that 40,000 high school students were off track for graduation and that reading skills among the district's youngest students had sharply declined.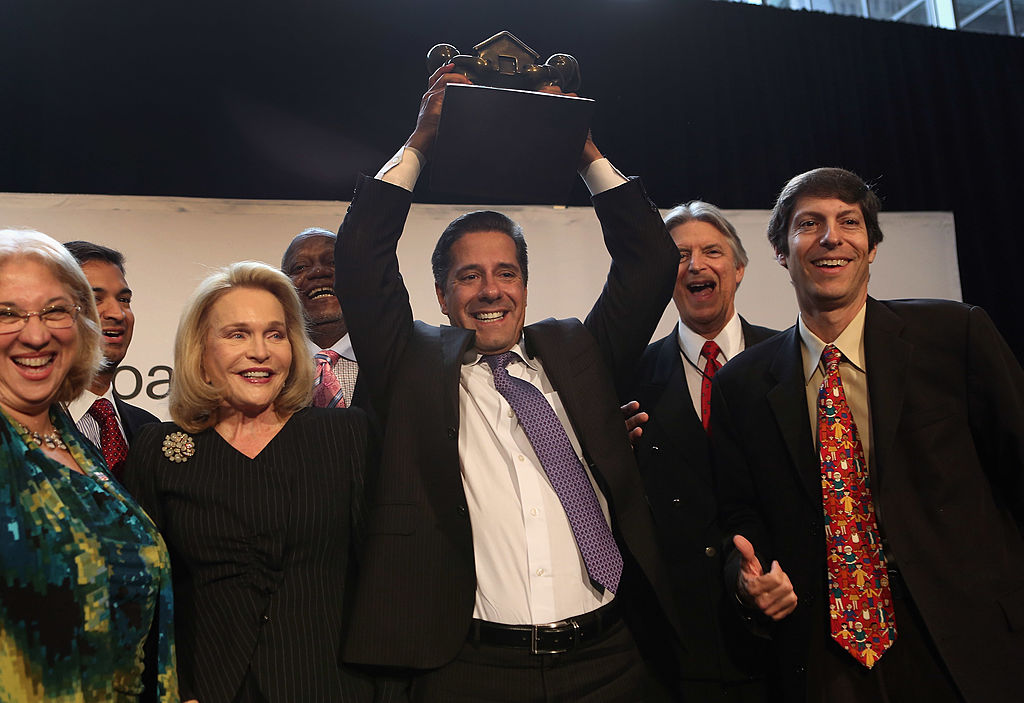 "He's had a really good run in Miami," said Martinez. "I think L.A. needs a lot of work. It's a great community, but they are behind most of the other large districts in improving student achievement."
Politics in Florida may have pushed Carvalho toward a Democrat-led state that supports mask and vaccine mandates. In Florida, Carvalho was among several superintendents who defied Republican Gov. Ron DeSantis's ban on districts mandating that students wear masks. Martinez, who left San Antonio for Chicago, said the two leaders gave each other "emotional support while we were fighting our governors and attorney generals."
He added if anyone had asked him who he would recommend to lead Los Angeles, he would have said Carvalho.
During former Superintendent Austin Beutner's tenure, UTLA leaders complained about him being a non-educator. With Carvalho, they'll have a chief who knows well the inner-workings of a large school system. When he started as superintendent, the district was in financial turmoil and dozens of schools had D's or F's from the state. In 2018 and 2019, Miami-Dade received an A rating and had no failing schools. In 2012, the district received the Broad Prize for Urban Education, which recognized large systems showing progress, and Carvalho was named Superintendent of the Year in 2014.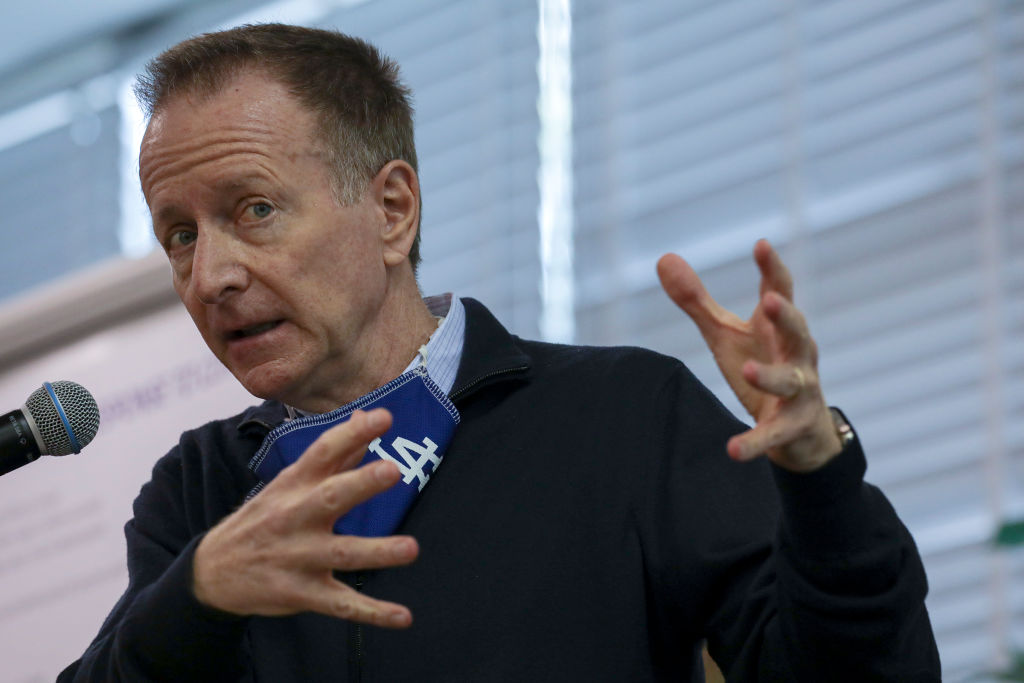 Arriving as an undocumented immigrant from Portugal as a teen, he worked in construction and restaurant jobs before entering college and changing career paths from pre-med to education.
The district, drawing on Carvalho's dramatic background, noted that he "has a story not unlike many of the students in L.A. Unified."
Katie Braude, CEO of parent advocacy group Speak UP, praised his fluency in Spanish and "experience in a district with a similar student population."
"Carvalho's length of tenure in Miami-Dade is a positive contrast to LAUSD's frequent leadership turnover in the last two decades," she said in a statement. "We're encouraged by his track record of strong education leadership, accountability and school turnaround."
Carvalho faces an uncertain environment on school choice in Los Angeles, where the charter school community has hit roadblocks to expansion. But in Miami, he was recognized for adapting to a growing school choice movement by offering a thriving array of magnet schools.
With Los Angeles authorizing 225 charter schools, the California Charter School Association is hoping his support of innovative school models — he founded a magnet school and named himself its principal — will translate to Los Angeles.
"There is no room for error in getting our current generation of students the educational supports and opportunities they need," CEO Myrna Castrejón said in a statement. "We cannot be in denial that learning loss is real and that our kids are hurting."
Carvalho's personal life has been more rocky than his professional one. In 2007, he received romantic emails from a reporter, which likely cost him his first opportunity to be superintendent in Florida's Pinellas County. Earlier this year, he was accused of infidelity on a now-deleted Instagram account.
But it was his public flirtation with the New York City job — and subsequent rejection of it on live T.V. — that brought Carvalho in for his greatest public scrutiny.
In what has been jokingly called "The Carvalho Show," he turned down Mayor Bill de Blasio's offer during a press conference, apparently swayed by adulation from a devoted Miami community that didn't want him to leave.
But Noguera suggested that Carvalho likely rejected the New York job because he was also concerned about "micromanaging from de Blasio."
Unlike New York City, the Los Angeles district is not under mayoral control; rather, it has a paid, full-time school board and elections that draw millions in campaign donations.
Some education advocates questioned whether a leader from outside the district has the deep connections and understanding of the community that Los Angeles needs.
"There were several highly qualified candidates who have deep experience in the Los Angeles education system, strong relationships with the families, educators and community, and who share the lived experience of many Los Angeles students and families," said Ana Ponce, executive director of Great Public Schools Now, an advocacy group. "A candidate without these qualities will need to quickly demonstrate a commitment to establishing authentic two-way relationships with all of us vested in the futures of Los Angeles students."
Noguera agreed.
"He is going to need people around him who know L.A.," he said, adding, "What Carvalho showed in Miami is he can bring about steady improvement in a large, urban system."
Get stories like these delivered straight to your inbox. Sign up for The 74 Newsletter