4 Things to Know About Alberto Carvalho, Los Angeles Unified's New Superintendent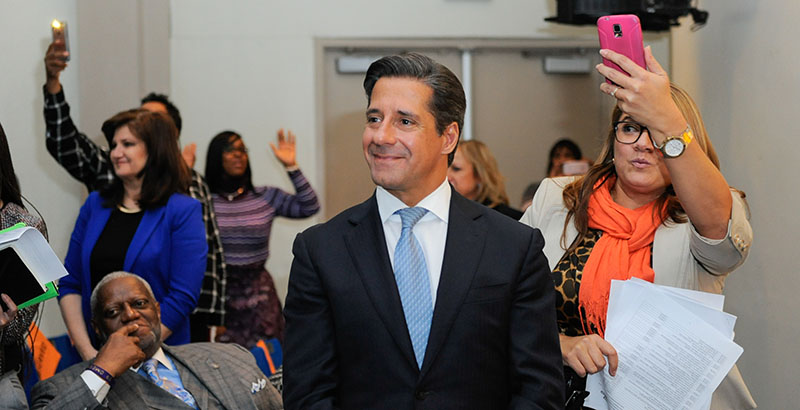 Support The 74's year-end campaign. Make a tax-exempt donation now.
Alberto Carvalho, Miami-Dade's long-time, charismatic and controversial schools chief, was selected Thursday by the Los Angeles Unified school board as its next superintendent.
An advocate of school choice, nontraditional schools and known champion of undocumented student rights, Carvalho, 57, has run Miami's schools for more than a decade. 
Carvalho's sometimes unusual reform tactics have been credited for Miami-Dade's rising high school graduation rate, now about 89 percent — about 30 percent higher than rates the year prior to his tenure. 
His aggressive approach to school reform may be welcome in Los Angeles, a system struggling with declining enrollments, student mental health and overall learning loss.  
Here are four things to know about the man set to head up the nation's second largest district: 
1. Carvalho has spent his entire career in the Miami-Dade school system, starting as a high school science teacher in the 1980s.
Originally on track to become a doctor, he accepted a teaching job in his early 20s and "the bug infected me," he told the 74.
In his 13 year tenure as superintendent, he's pushed for the expansion of charter and magnet schools throughout Miami and encouraged families to use publicly funded vouchers to attend private schools. 
The "privatization" of the district, and its hefty payouts to expand school security, have garnered national scrutiny for years over concerns that they've siphoned funds from existing, traditional schools.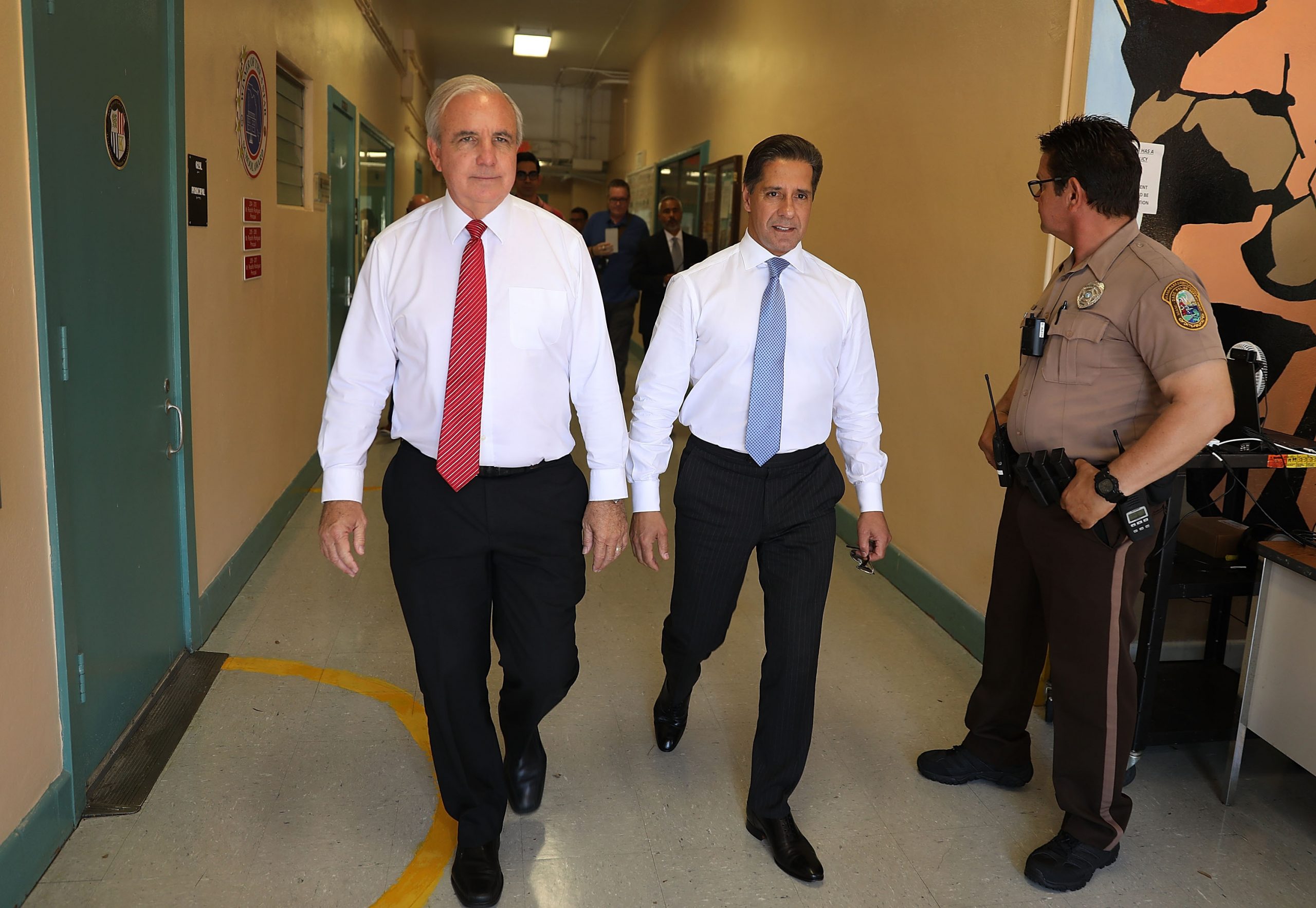 "We are now working in an educational environment that is driven by choice. I believe that is a good thing. We need to actually be engaged in that choice movement. So if you do not ride that wave, you will succumb to it. I choose not to," he once said of his stance.
The academic success of his districts' nontraditional schools is a reminder of how, as he summed up in a 2015 conversation with The 74, "one size fits none."
From 2017 to 2019, no schools in his district were marked as failing by Florida's Department of Education. Carvalho called the rankings, a first for the district, "his proudest moment." 
2. He's not a stranger to public confrontations, this year taking on Florida Gov. DeSantis over mask mandates.
This summer, while Florida COVID-19 hospitalizations rose, Gov. Ron DeSantis threatened to withhold school board members' and administrators' salaries who defied his executive order banning mask mandates. 
Carvalho balked. "At no point shall I allow my decision to be influenced by a threat to my paycheck, a small price to pay considering the gravity of this issue and the potential impact to the health and well-being of our students and dedicated employees," he said in a statement to CBS Miami. 
It wasn't the first time he'd publicly challenged state or federal leaders in efforts to protect students in Miami-Dade. In 2012, he threatened to resign if Daniela Pelaez, a North Miami valedictorian, was deported per a judge's order. 
"I took a position then, I stood with the students," he told The 74. 
Pelaez was ultimately not deported, and President Obama's executive order protecting undocumented DREAMers from deportation was enacted just a few months later.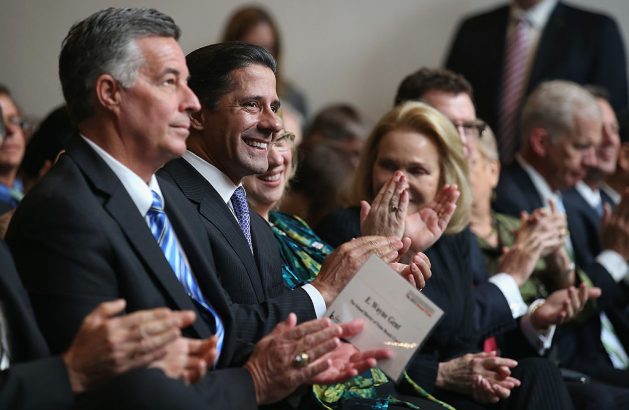 3. For Carvalho, student immigrant rights are personal. He grew up in Portugal and came to NYC as an undocumented immigrant in his teens.
"I remember landing in New York City, JFK International Airport, and the rest is history," Carvalho told The 74 in 2018. 
Carvalho left his home in Portugal as a teen, just after becoming the first in his family to finish high school, in pursuit of higher education and financial freedom. 
He arrived without knowing English as an undocumented immigrant, at times experiencing homelessness, working as a busboy and construction worker in NYC and South Florida. 
In 2017, as President Trump's administration firmly stood against undocumented immigration, Carvalho banned ICE from Miami-Dade's "sanctuary schools" — a stark contrast to the county's policy to detain undocumented immigrants. 
Many of the district's students emigrated as children from Haiti, Brazil, Guatemala, Cuba and Mexico. 
"Over my dead body will any federal entity enter our schools to take immigration actions against our kids," he declared on television at the time. 
4. In 2018, he was slated to run NYC schools and turned the offer down — on live TV.
After weeks of courtship by NYC Mayor Bill de Blasio, who called him "a world-class educator with an unmatched track record of success," Carvalho stunned the nation after he rejected the offer during a televised Miami school board meeting. 
In a familiar flair for the dramatic, he took an extended pause from the live broadcast, returning to tearfully declare that he'd stay with Miami-Dade. 
"I am breaking an agreement between adults to honor an agreement and a pact I have with the children of Miami," he announced during the emergency board meeting, admitting he'd received a supportive wave of texts and voicemails from Florida families the night before the announcement.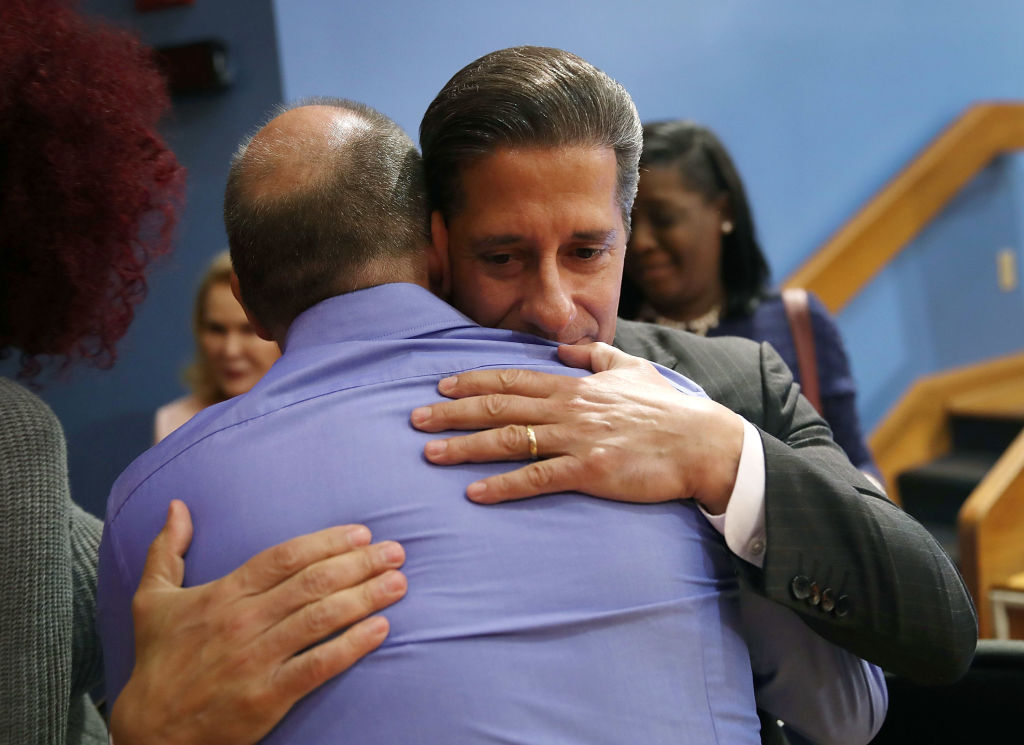 The decision came as a shock to NYC media and politicians, given the lengthy search process and previous indications he'd accept the coveted role to lead schools in the nation's largest district. 
Support The 74's year-end campaign. Make a tax-exempt donation now.