House Lawmakers Agree on Need for Accountability at Occasionally Tense Charter School Hearing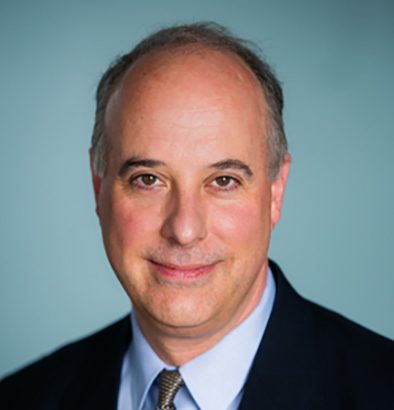 Washington, D.C.
In a hearing that occasionally turned testy as lawmakers discussed some of the biggest problems in the charter sector, Republicans and Democrats did agree on one thing: more accountability and better authorizing of charter schools should be a top priority.
"Much of this conversation, I think, boils down to accountability," House Education and the Workforce Committee chairwoman Virginia Foxx, Republican of North Carolina, said at the end of the two-hour hearing that was called to examine the "value of charter schools."
Rep. Jared Polis, a Colorado Democrat who started two charter schools in his home state and is now running for governor, emphasized that accountability and equity are vital as charter schools expand.
"The quality of the authorizer in writing the contract and enforcing the contract to ensure equity is absolutely critical," Polis said.
Though the parties agreed on the need for tighter accountability, improved authorizing, and the swift shuttering of underperforming schools, Democrats, most of whom said they cautiously support charters, also highlighted some of the sector's worst problems and actors, including negative impacts on district schools, poor student outcomes at for-profit charters and online schools, and concerns about segregation.
"I'm in general skeptical about charter schools because they are not addressing the underlying issue of equity and opportunity for all," said Rep. Suzanne Bonamici, Democrat of Oregon.
Republicans and charter advocates pointed to strong student outcomes from charters, which primarily serve low-income students of color. Several witnesses referenced the much-cited research by Stanford's CREDO Center showing that students in urban charter schools get the equivalent of 40 days of additional learning. Foxx pointed to The 74's own project, "The Alumni," which found that graduates of high-performing charter networks are as much as three to five times as likely to graduate from college as their low-income peers.
Despite that success and continued demand and waitlists in many places, the pace of approval of new charter schools has fallen in recent years, pointing to gaps in funding at the state level and problems getting access to facilities, said Martin West, an education professor at Harvard's Graduate School of Education.
Congress has poured money into the federal charter school program in recent years, at rates much higher than overall Education Department spending has increased.
Lawmakers gave the program, which helps fund startup costs and expansion for high-performing charter networks, $400 million for the current fiscal year. The House subcommittee with jurisdiction over Education Department spending is set to consider next year's appropriations bill on Friday morning.
Republicans and witnesses from charter advocacy groups, while pointing to charters' successes, also parried Democrats' concerns.
Charter schools, by creating competition, should encourage improvements in the district schools that still educate the vast majority of children, and we should not accept poor schools whatever the type, said Rep. Lloyd Smucker, Republican of Pennsylvania.
"We should always expect that every student has the opportunity for a quality education," he said.
Nina Rees, president and CEO of the National Alliance for Public Charter Schools, for instance, pointed to a report her group and other charter advocates wrote two years ago calling for reforms to the online charter sector.
Online options are necessary to reach some students, she said, but "they are very different from our brick-and-mortar schools, and their achievement certainly hasn't kept par with where we want to be as a community."
Many charter founders are now creating their schools particularly with diversity in mind, and charter advocates also support better funding for traditional district schools, she said.
The issues Democrats raised can be addressed through better accountability and oversight from authorizers, 90 percent of which are local school districts accountable to parents, voters, and taxpayers, said Greg Richmond, president and CEO of the National Association of Charter School Authorizers.
"Almost every issue that's brought up here today on accountability, discrimination, financial transparency, goes back to how are these schools being approved in the first place and how are they being overseen … It goes back to those authorizing bodies," he said.
Democrats, in particular, focused on Michigan, which has become shorthand for failures in the charter sector in recent years, particularly given now-Education Secretary Betsy DeVos's advocacy in her home state.
"When accompanied by oversight and accountability, public school choice with strong accountability can improve our education system as a whole. But, as we've seen in Michigan and other states with dismal charter school performance, expanding choice without strong standards is a recipe for disaster," ranking Democrat Bobby Scott said in his opening remarks.
Democrats called as their witness Jonathon Clark, a parent and community activist in Detroit. His children have attended district, charter, and private schools and had good and bad experiences in each, he said.
"I'm not here to bash charter schools, but I'm here to push the fact that accountability is the key," he said.
Failures of the scattershot authorizing and accountability system in Michigan left one of his daughters at a school where academics deteriorated, the board was unresponsive to parent concerns, and the school abruptly closed just before the start of a new school year, he told the committee.
The rapid closure of schools has affected more than just students, he said.
"Once the charters leave for whatever reason, the building is left there. For our neighborhood, for our part of town, that's a serious safety issue. An abandoned building is a haven for crime and blight … As schools pop up and go away, there's only one victim, and that's the people in that neighborhood," he said.
Disclosure: The Walton Family Foundation and the Bill & Melinda Gates Foundation provide funding to both the National Association of Charter School Authorizers and The 74. The Eli and Edythe Broad Foundation, Bloomberg Philanthropies, Doris & Donald Fisher Fund, William E. Simon Foundation, and Gates and Walton foundations provide funding to the National Alliance for Public Charter Schools and The 74.
Get stories like these delivered straight to your inbox. Sign up for The 74 Newsletter