Cleveland Schools Have 'Bumpy' Opening, Delay Real Instruction, With 6,000 Students Still Needing Computers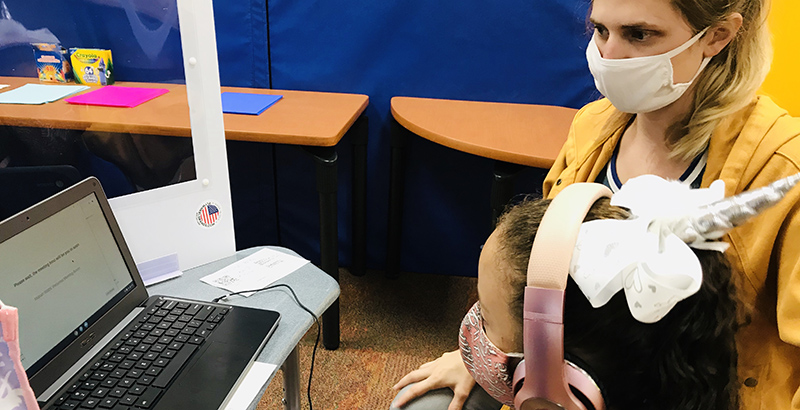 Thousands of Cleveland school district students lacked laptops when online classes started Tuesday, and many more couldn't log in to their devices — even after officials delayed classes for three weeks to prepare for remote learning.
"It was a bumpy day," district CEO Eric Gordon told the school board Tuesday night.
Gordon told the board that 6,000 of the district's 37,000 students still need computers, partly because Hewlett-Packard could not deliver 9,000 laptops the district ordered on July 27 in time.
Replacement laptops arrived Saturday, Gordon said, but they would not be handed out to students until Thursday or Friday as the district works with MCPc, a Cleveland-based data protection company, to add the needed programs to the computers as fast as they can.
"Those devices are here in Cleveland," Gordon said, asking parents to be patient as schools make the transition online this week. He said real classes won't start until next week, which pushes Cleveland's delay in starting instruction to a month.
"We're going to use this whole week to solve these problems and get people connected," Gordon told the board. "Then once we're on … we know how to use the tools, that sort of thing, then we'll move into the more formal instruction that our teachers have been planning for."
How extensive were the connection problems Tuesday? The district's not saying. District officials would not answer questions from The 74 about how many students could log in to Schoology, the district's new online learning platform, on Tuesday. The district also would not say how many students have been able to log on at a few schools that started classes two weeks ago.
Parents and students painted a mixed picture of their online experiences.
Rahim Stubblefield, a student at Rhodes College and Career High School, who received a district computer last week, was able to log in to two of his three classes, but had trouble with a Zoom link for a third. Savion Bush, an eighth-grader at Mound Elementary School, was able to connect to social studies, English and math classes on a laptop the school gave him when it shut down because of COVID-19 in the spring.
"It was smooth, no problems," said Bush. "Everything went right."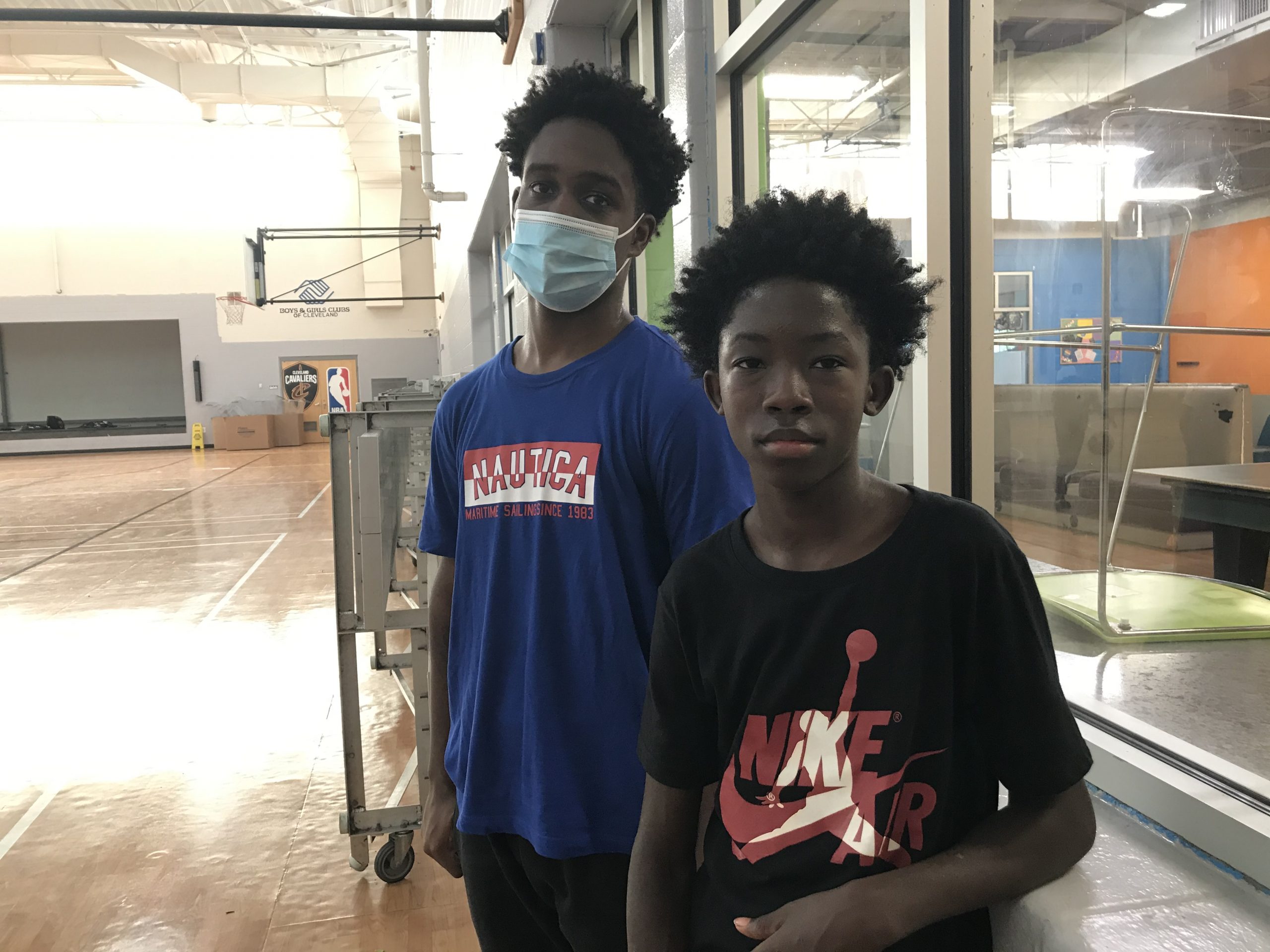 But others were upset at not having a computer at all. When computers would be available was a source of anxiety for parents, who pressed principals at back-to-school Zoom meetings last week for pickup dates. Principals had no answers, other than that they were on the way.
"I am hoping and praying that we get the rest of the devices," Luis Munoz Marin's principal, Samuel Roman, told parents last week.
Parent Maria Thompson went to Dunbar elementary school late Tuesday morning to get an iPad for her daughter in kindergarten, even as other students across the district were already meeting online with teachers. Another daughter in second grade did not have a computer yet, and Thompson didn't know when she would receive one.
"If I don't get one by the end of this week, I have to go buy one because she can't fall behind," Thompson said.
She emerged from the school a half hour later, iPad in hand and less worried about her second-grader losing ground to classmates.
"They're not starting until Thursday, until they get everything hooked up," she said, with some relief.
With school districts across the country pushing classes online, technical issues have been a common problem. Calls to the technology support line spiked in San Antonio after a rocky opening. In Washington, D.C., even handing out computers the district already owns has been a challenge. Some districts in Ohio lost internet service, which was a national problem Tuesday, along with some cyberattacks.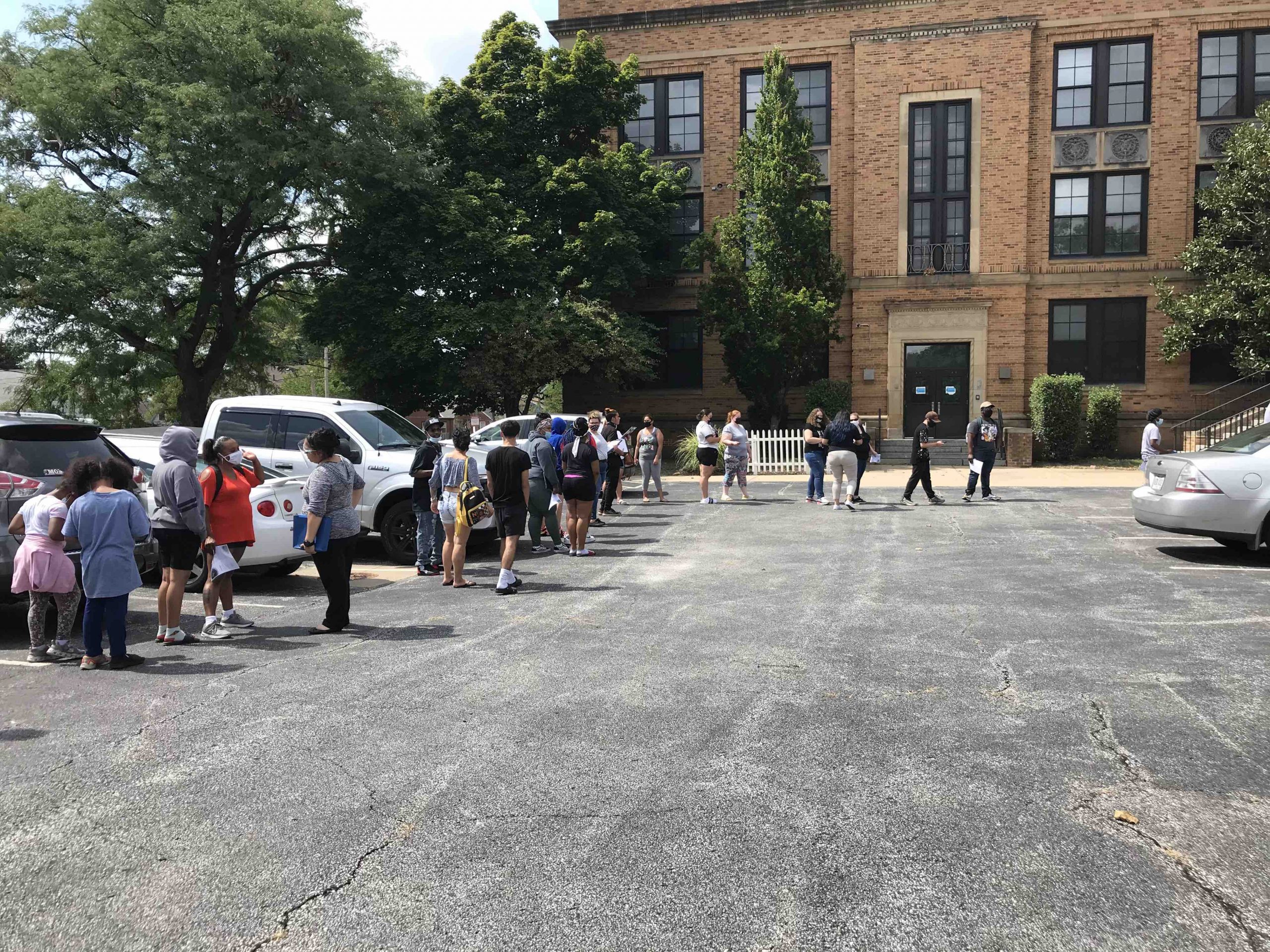 Simply logging on to the internet and then on to Schoology, the district's new online learning system, proved to be another obstacle for many families Tuesday.
Gordon said parents made 2,400 calls to the district's technical support phone line by 11 a.m., overloading it and frustrating parents while online class meetings for their kids were already starting.
According to staff at two "learning centers" — sites set up by nonprofits where students can do online classes during the day while parents work — issues included simple problems that won't happen again, like typos in student usernames or login information being emailed to a parent and not a student.
Gordon said username and password data will today be shared with schools, not just the help line, to reduce calls there and let experts handle tougher technical issues.
Other times, students just needed to be walked through the process. That's what staff spent the start of the morning doing at a learning center for children whose parents work at MetroHealth Medical Center, the county hospital. A large room at Urban Community School, a parochial school nearby, was set up with desks spaced far apart for students to work and use the school's Wi-Fi.
Raylen Harris, 5, who just started kindergarten Tuesday, wasn't sure how to enter her name and password, so Celeste Simcox, an aspiring teacher hired to work at the center, helped her connect to see her teacher and other students on video.
"There you go," Simcox said. "There's your meeting … Are you ready?"
"Hello?" Harris's teacher said when Raylen popped up on her screen. "Can you put your video on?"
Hi," Raylen said softly.
"Say it a little louder, Raylen," said Simcox.
"Hi!" Raylen exclaimed.
Simcox smiled and moved on to another student.
"I'll be back."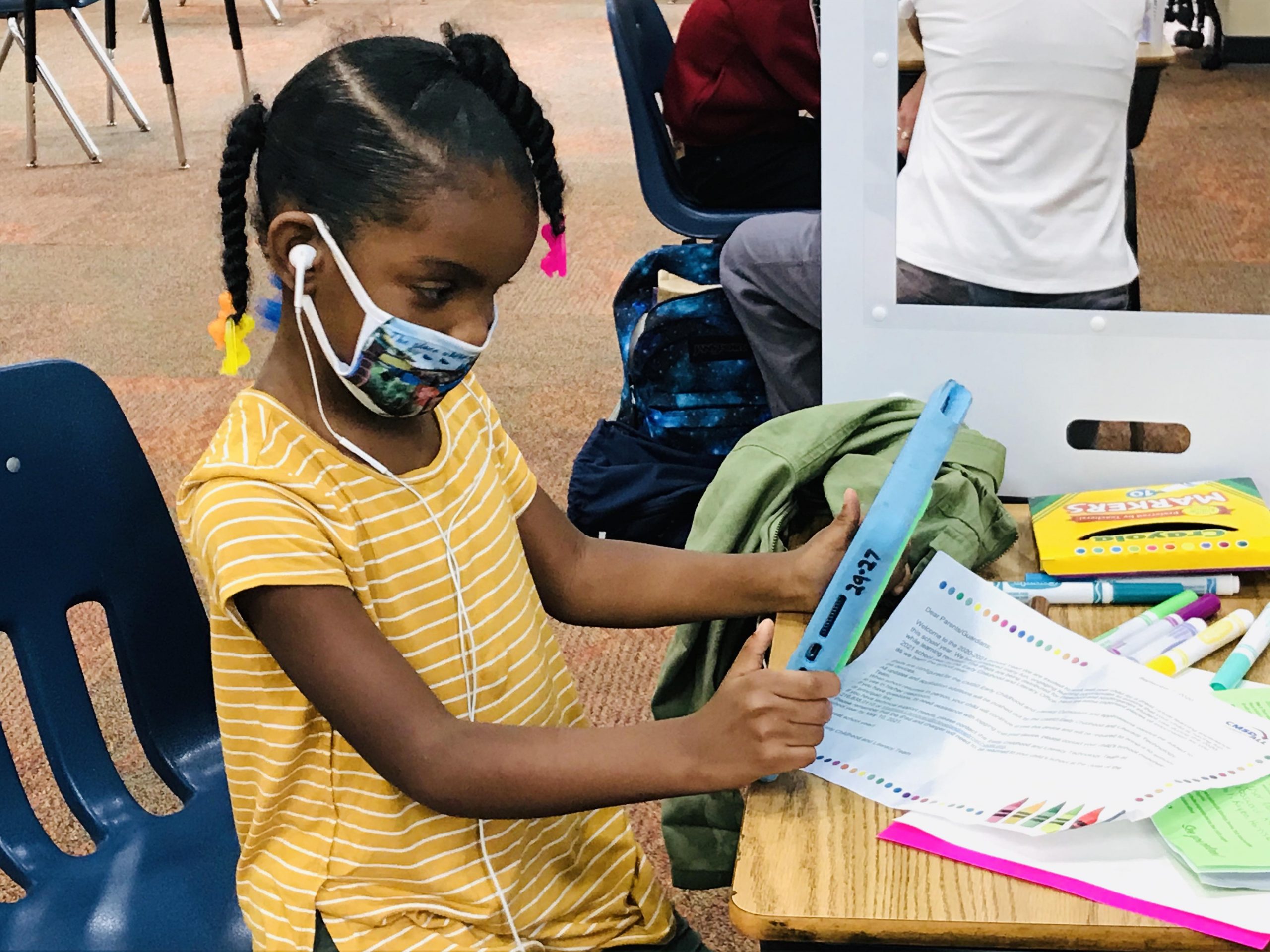 Other parents, like Shauntay White, who took the day off from work to help her two children, had to solve some problems on her own. Though her son at Glenville High School easily signed on, her elementary school daughter had a problem with her username. White texted the teacher to fix it.
Since a hotspot from the district didn't work right away, White connected her children with her phone's hotspot.
"Tomorrow, I don't know if I'll have enough [data], but we were able to get in today," said White, who is skeptical of students completing work over the next several weeks without parents or teachers hovering over them.
"It is what it is," she said. "We're just going to have to see what it is, what it's going to be. I'm still a little wary on it, but if it works, it works."
Support The 74's year-end campaign. Make a tax-exempt donation now.