Best of October: The 12 Most Popular Articles We Published This Month About Integration, the Midterms, the Skills Gap & More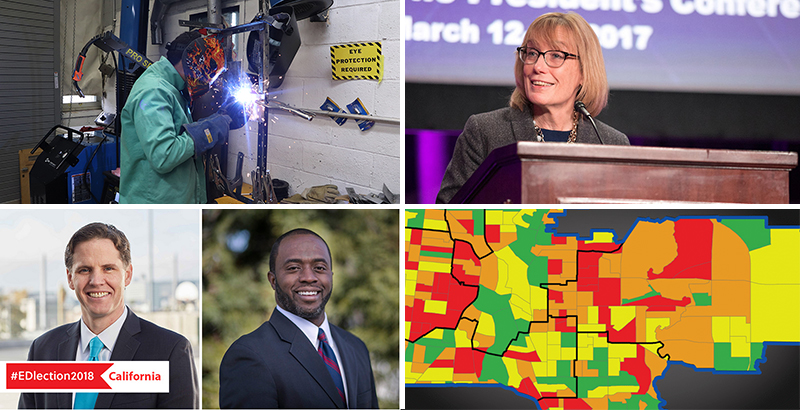 Every month, we round up our most popular and buzzed-about articles from the past four weeks. (Go deeper: See all our 2018 highlights right here)
From Beth Hawkins's profile of one of America's most innovative school integration experiments to our latest EDlection previews of the midterm races most likely to influence education policy, plus our ongoing coverage of the skills gap and the race to better prepare future graduates, it was a busy month for The 74's newsroom. (You can always get our top news and analysis delivered straight to your inbox by signing up for The 74 Newsletter)
Here are the most read, shared, and buzzed-about articles from October: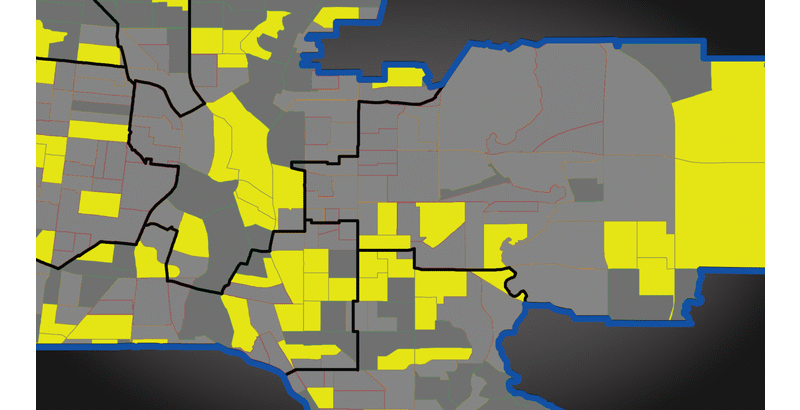 Texas, 78207: America's Most Radical School Integration Experiment
Long Read: In San Antonio, the nation's most economically segregated city, a new approach to diversifying classrooms to address poverty, trauma, and parental choice is working. Over several months this year, national correspondent Beth Hawkins has been tracking the groundbreaking integration efforts of the 78207, the zip code located on the west side of San Antonio, Texas. It is the poorest neighborhood in America's most economically segregated city: 91 percent of students in the San Antonio Independent School District are Latino, 6 percent are black, and 93 percent qualify for free or reduced-price lunch. As Beth reports, into this divided landscape three years ago came a new schools chief, Pedro Martinez, with a mandate to break down the centuries-old economic isolation that has its heart in the 78207. In response, Martinez launched one of America's most innovative and data-informed school integration experiments.
He started with a novel approach that yielded eye-popping information: Using family income data, he created a map showing the depth of poverty on each city block and in every school in the district — a color-coded street guide comprising granular details unheard of in education. And then he started integrating schools, not by race, but by income, factoring in a spectrum of additional elements, such as parents' education levels and homelessness. To achieve the kind of integration he was looking for, he would first have to better understand the gradations of poverty in every one of his schools and what kinds of supports those student populations require, and then find a way to woo affluent families from other parts of the city to disrupt these concentrations of unmet need. Martinez's strategy: Open new "schools of choice" with sought-after curricular models, like Montessori and dual language, and set aside a share of seats for students from more prosperous neighboring school districts, who would then sit next to a mix of students from San Antonio ISD. Read Beth's full profile of the San Antonio experiment.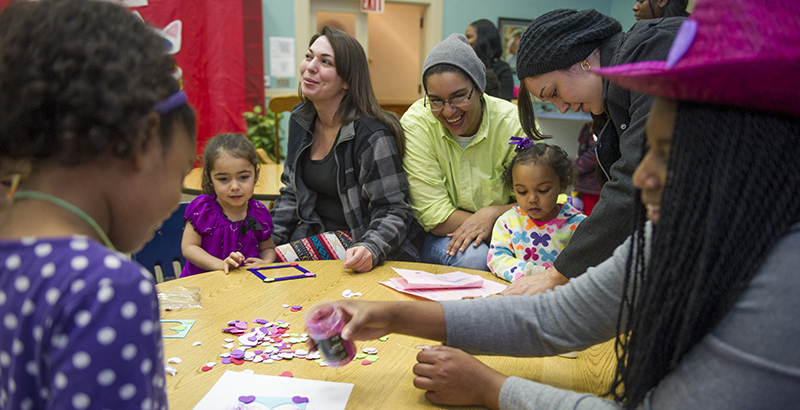 When Families and Schools Work Together, Students Do Better. New Report Has 5 Ways of Engaging Parents in Their Kids' Education
Family Engagement: It's no secret that when schools engage families, student performance and graduation rates increase. So why aren't more schools doing this, particularly for low-income families? A new Carnegie Corporation of New York report explores that question, offering five ways that schools can reach out to families to amplify their voices and support their kids, from working with parents to combat chronic absenteeism to making data accessible and bolstering social-emotional skills. Read more about the report.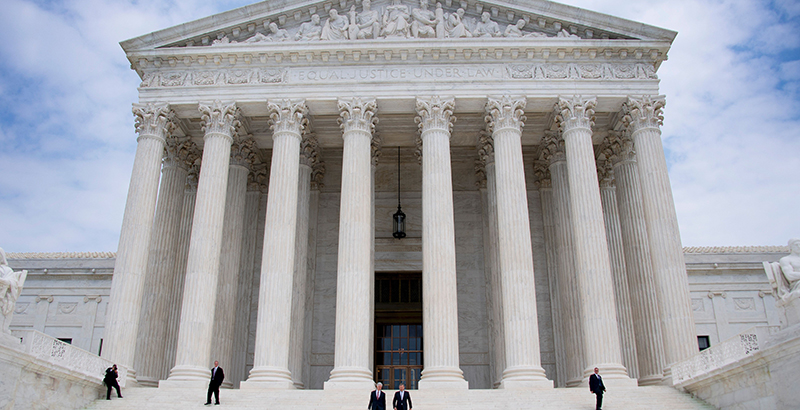 Internal Report Shows NEA Losses of 17,000 Members and 87,000 Fee Payers Since Janus Decision
Exclusive: A report circulated internally by the National Education Association says the union has lost 17,000 members since the Supreme Court's Janus decision in June. The ruling, which disallowed the practice of charging agency fees to nonmembers who share in collectively bargained benefits, also cost NEA 87,000 fee payers. In Washington, where NEA's state affiliate relied in part on these fees, union officials quietly put their building up for sale during the summer before removing the listing in August. Mike Antonucci explains that it's unclear whether the affiliate was unable to make a sale (the asking price was $11.4 million) or no longer needed to. Either way, he writes, Janus has forced teachers unions to begin managing their resources more professionally. Read the full report.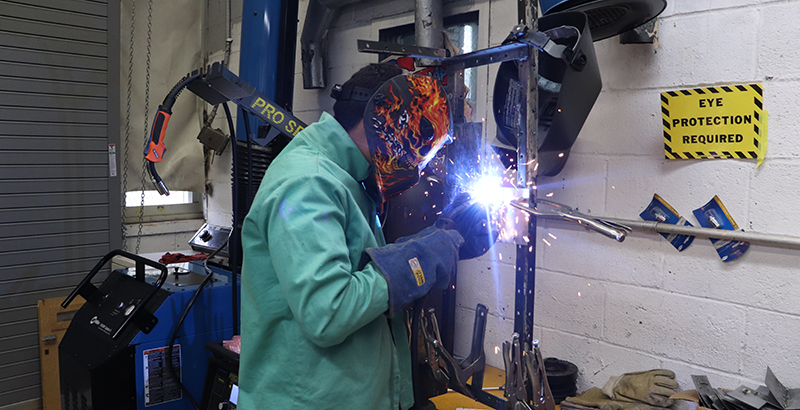 Struggle for the Future: Schools Lag in Preparing Students for the Age of Automation
Future of Work: As robots rise, are schools preparing students to rise with them? For the first time in history, American schools are being asked to prepare a majority of students for college and higher-skill jobs. It hasn't been easy. As technological advances enable machines to substitute for human labor, a college education is more valuable than ever, but only 1 in 3 students earns a bachelor's degree. In response, officials have introduced a raft of initiatives, including a far-ranging focus on soft skills (like teamwork and problem-solving) through higher standards, deeper learning, and better tests, as well as expanded offerings in STEM, information technology, and career and technical education that ready students for college work. As David Cantor reports, the work has been unsystematic, plagued by racial and gender inequalities, and hampered by disputes about the purpose of education. The only thing that seems certain: Traditional models can no longer do the job. Read the full analysis.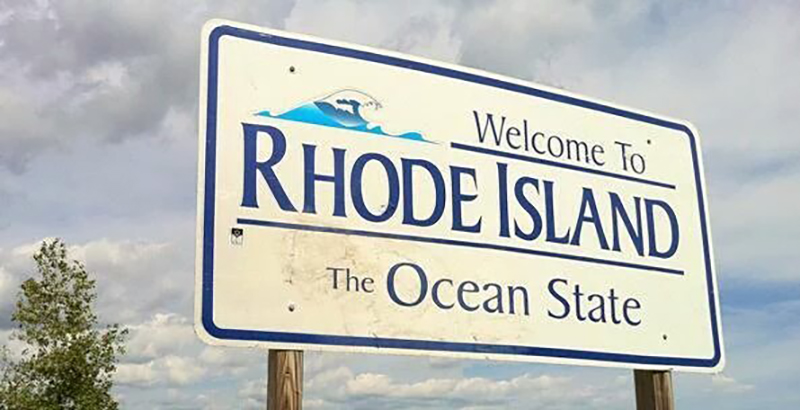 Nearly 30 Percent of Teachers Are Chronically Absent. How Rhode Island Is Using the Every Student Succeeds Act to Move the Needle
ESSA: More than one-quarter of teachers nationwide were chronically absent in 2015-16, severely hurting student achievement — one study found that a 10-day increase in teacher absences equals a loss of 6 to 10 days of learning in English language arts and 15 to 25 days in math — and costing taxpayers an estimated $4 billion a year. Now, Rhode Island, which has the third-highest chronic teacher absenteeism rate in the country, at 41 percent, is using its plan for complying with the federal Every Student Succeeds Act to encourage school accountability for excessive teacher absences. Absenteeism "is a proxy for something broader," state Education Commissioner Ken Wagner told The 74. "It's really, really important to pay attention [to it]." Read the full report.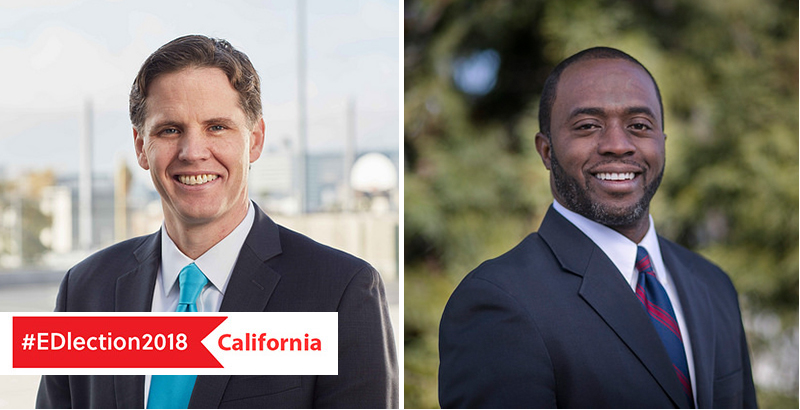 California's Campaign for State Superintendent Costs More Than Most Senate Races. Here's Why
EDlection: Marshall Tuck and Tony Thurmond, the candidates for California state superintendent, are both Democrats. Both men have track records in education, and they agree that the state's schools need improvement. But Tuck, a favorite of reform-minded philanthropists, and Thurmond, beloved by teachers unions, part ways on California's largest-in-the-nation charter school sector. And though the office doesn't carry important oversight over school choice, the candidates' benefactors have dropped tens of millions of dollars — more than has been spent on Senate and congressional races in most other states — on the November campaign. Read the full election preview.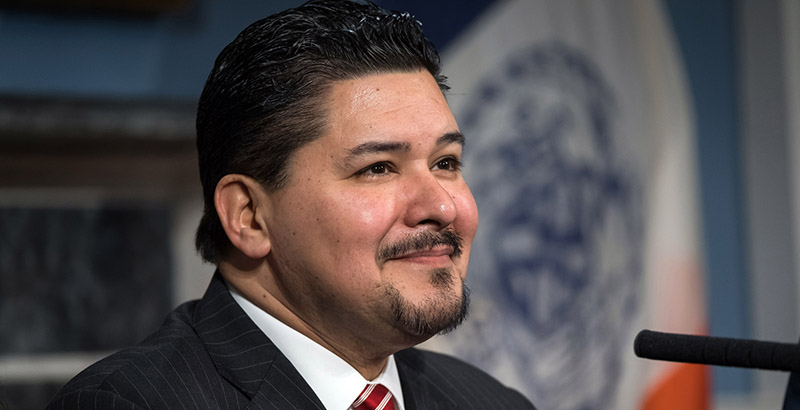 12 Surprising Quotes From New York City Schools Chief Richard Carranza, From Gifted & Talented to His Union Boss Best Buddy
New York City: Six months into his tenure as chancellor of the nation's largest public school district, Richard Carranza sat down for a wide-ranging discussion at New York University, covering everything from his childhood as an English learner to gifted-and-talented programs ("measuring the privilege of the parent"), the city's specialized high schools ("the epicenter of privilege"), United Federation of Teachers President Michael Mulgrew ("my brother from another mother") and female students at Aviation High School. Brendan Lowe captures 12 surprising statements from the New York City schools chancellor.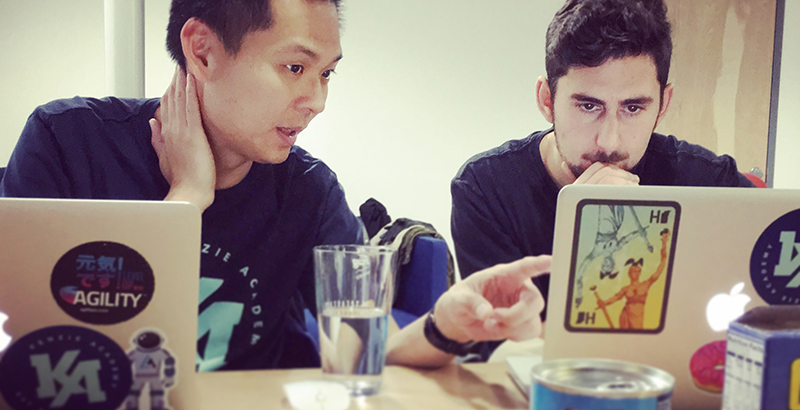 In Silicon Prairie, Kenzie Academy's Apprenticeship Program Trains Students for High-Paid Tech Jobs of Tomorrow — Without College or Debt
Apprenticeships: "We want to make apprenticeships sexy again." Tech apprenticeship school Kenzie Academy is a big exercise in "what if" — as in, what if students can land a high-paying tech job by enrolling in a two-year apprenticeship program instead of a four-year college? What if they don't have to take out loans, but can instead pay tuition retroactively, as a percentage of their postgraduate income? And what if the school fronts the money, giving it a stake in its students' future success? The 74 traveled to Indianapolis — the heart of Silicon Prairie — looking for some answers. Read the full profile.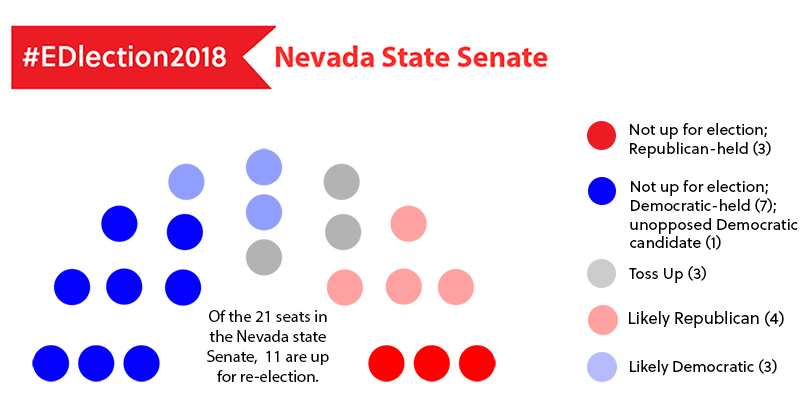 Fate of Nevada's Landmark Ed Reforms Could Hinge on Outcome of Four State Senate Races
EDlection: Will education reform survive in Nevada? In 2015, the state's lawmakers sought to mitigate years of poor academic performance in the state's schools by passing a platform of education reforms ranging from increased taxes and school spending to universal education savings accounts and a state takeover district. Now, some of those more controversial efforts could be on the chopping block if Democrats take control of the legislature and win back the governor's mansion for the first time this millennium. Republicans' best slim hope of blocking a Democratic trifecta and keeping or expanding the reforms lies with a handful of toss-up seats in the narrowly divided state Senate. Read the full election preview.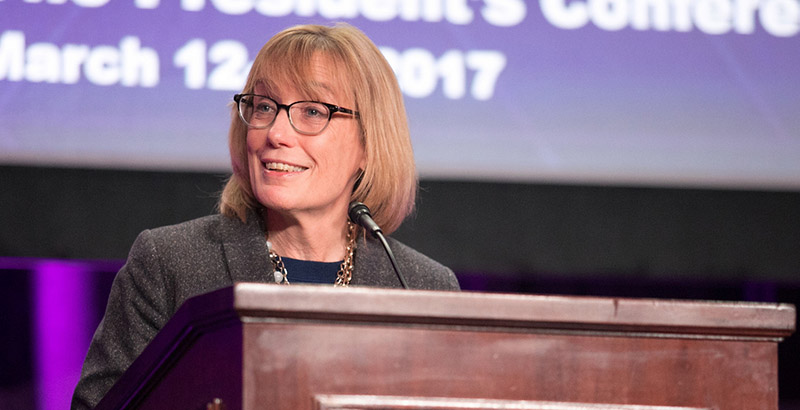 74 Interview — Sen. Maggie Hassan on Moms in Congress, Advocating for Kids With Disabilities, and Special Ed & Classroom Innovation
74 Interview: Not long ago, motherhood spelled bad optics for a female political candidate. If her kids were young, voters might see her as neglectful. If they were older, well, so was she. But with a record 112 women in Congress in 2018, lawmakers who have cared for children and other loved ones are drawing on those experiences as they do the work their constituents elected them to do on Capitol Hill. Advocating for a child with profound disabilities launched New Hampshire Sen. Maggie Hassan's political career and put her on the national stage during Education Secretary Betsy DeVos's controversial Senate confirmation hearing. Broader representation, Hassan says in a new 74 Interview, can only lead to better policy. Read the full interview.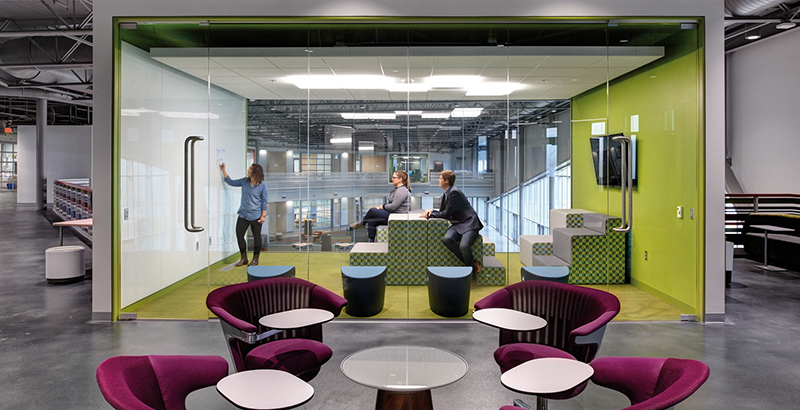 Inside Iowa's Waukee Innovation & Learning Center, the High School That Apple's CEO Called 'a Model for the Country'
Innovation: "A model for the country" is what Apple CEO Tim Cook called the Waukee Innovation & Learning Center, part of the Waukee Community School District outside Des Moines, Iowa, when he visited last fall. Born out of growing needs in the business community and space issues at Waukee High School, the 70,000-square-foot building was designed as a flexible space for a program that was still forming and adapting. In a unique merging of programming and architectural design, students can partner with local companies across finance, engineering, technology, health services, biosciences, and agriculture, work alongside businesspeople, and solve problems. And the building can be deconstructed and reconstructed as the program's needs develop over time. Contributor Tim Newcomb has the details. Read the full profile.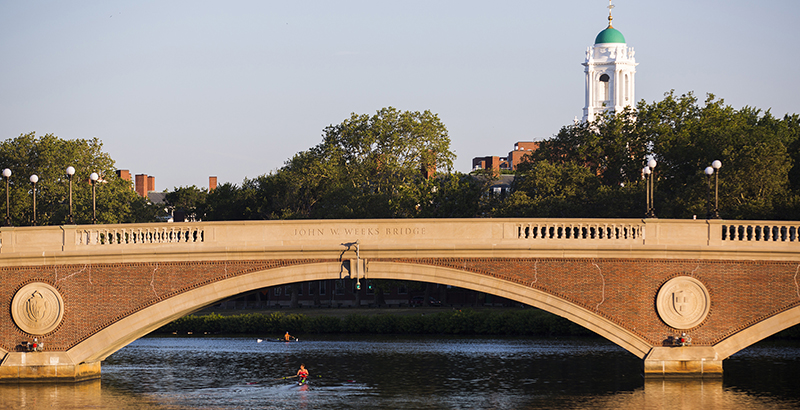 Integrating Schools by Income, Not Race: Why Cities Are Embracing 'an Idea Whose Time Has Come'
Cover Story: Like so much of American life, K-12 schools seem to have become more polarized in recent decades. By some measures, racial segregation is at its worst levels since the 1970s, and wealthy suburbs have become increasingly willing to break away from their districts, taking students and resources with them. But as many activists focus on making schools less racially divided, some districts and charter schools have set their sights on a different target: socioeconomic integration. By bringing together students across America's class spectrum, experts say, schools can not only lift academic achievement but also foster better citizenship. Throughout October, The 74 featured Beth Hawkins's multi-part exploration of San Antonio's groundbreaking experiment with socioeconomic integration, examining how America's seventh-largest city has tackled everything from special education to new, integrated Montessori and gifted-and-talented programs. Capping off the coverage, Kevin Mahnken reports on places and policymakers who are trying to create middle-class schools across the country.
Support The 74's year-end campaign. Make a tax-exempt donation now.