Nearly 30 Percent of Teachers Are Chronically Absent. How Rhode Island Is Using ESSA to Move the Needle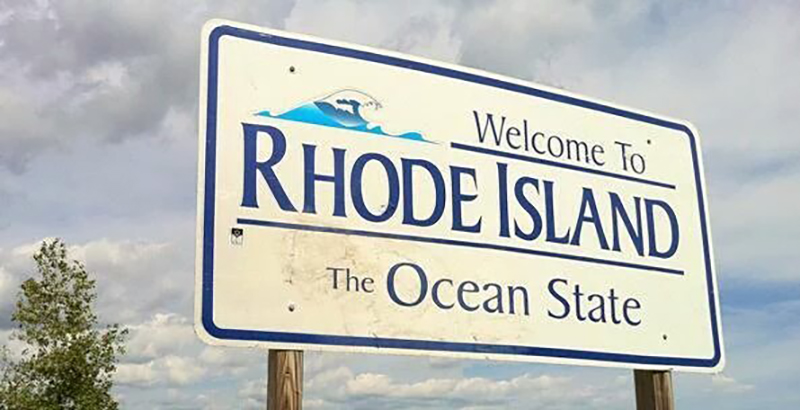 About 28 percent of America's public school teachers, or roughly 900,000 educators, are missing more than 10 days of school a year, making them "chronically absent" by federal government standards.
At least one state — Rhode Island — is tackling teacher chronic absenteeism by incorporating it into its ESSA plan as a measure of school accountability. This means the state will consider teacher absenteeism rates when gauging schools' success and identifying low-performing schools. All ESSA plans have been approved as of last month.
The need for reform is clear in the Ocean State. It reported the third-highest rate of chronic teacher absenteeism nationwide — 41 percent — in 2015-16, according to federal data. Only Hawaii and Nevada recorded higher rates, at 48 and 50 percent, respectively. (There are, however, some critics of the data's accuracy.)
Tracking chronic teacher absenteeism "is not a 'gotcha' about teachers," Ken Wagner, Rhode Island's education commissioner, told The 74. "Absenteeism is a proxy for something broader. … It's really, really important to pay attention [to it]."
Research shows that when teachers are absent, student achievement suffers. A 10-day increase in teacher absence correlates with a student losing about six to 10 days of learning in English language arts and about 15 to 25 days in math, research found. The financial burden is also substantive: An estimated $4 billion a year in taxpayer dollars funds substitutes and other costs related to teacher absences.
Yet the scope and implications of chronic teacher absenteeism haven't garnered the same media attention or ESSA real estate as student absences. Washington, D.C., and 36 states, for example, baked some form of chronic student absenteeism into their ESSA plans. Other states such as New Mexico are taking approaches outside of ESSA, such as factoring attendance records into teachers' evaluations.
When it comes to the question of why educators are missing school, teachers cite a breadth of reasons: illness, a negative and unsupportive school climate, burnout and stress, to name a few. Education experts added that some districts' generous paid leave policies can also exacerbate teacher absences. These reasons, while relevant to Rhode Island, are not unique to the state, experts noted.
Courtney Monterecy, principal of Mary E. Fogarty Elementary School in Providence, had noticed declining morale and higher rates of teacher absences during the "dark time of winter" that falls between the 80th and 100th days of school. So to get teachers (and students) more enthused about coming to class, Monterecy helped spearhead annual '80s and '90s spirit weeks last year.
On the 80th day, students and teachers were encouraged to don '80s attire. Music from that decade rang out during lunch. For 10 days straight, there was '80s trivia on the intercom every morning that tied in fun facts about staffers. This repeated with the '90s on the 90th day.
"That was a great, fun thing that drew a lot of interest last winter, and we noticed people were more excited to come to work," said Monterecy, who's been the principal for five years and oversees roughly 40 full-time teachers.
Experts noted that many Rhode Island teachers' contracts, crafted at the school district level, also enable a higher number of absences. In Providence Public Schools, the state's largest school district, teachers with more than three years of experience are given at least 20 days of paid leave a year — compared with a nationwide average of nearly 13 days. The district's educators can carry over paid sick leave days from year to year as well, up to 150 days. (The teacher contract for Providence expired in 2017, but the district is continuing to use it as negotiations on a new one continue.)
All else being equal, "basic economic theory is going to tell you, 'Yeah, you're going to have more absences if you have more leave available,'" Raegen Miller, research director at FutureEd, told The 74. The federal definition of missing more than 10 days does not include professional development days, field trips, federal holidays or other off-campus activities.
David Griffith, a senior research and policy associate with the Fordham Institute, agreed, adding that other elements of teachers' contracts — notably, a lack of paid maternity leave — could also compound absences.
"Teaching is a predominantly female profession, so many, many teachers are mothers themselves," he said. "Yet there is by and large no maternity leave for teachers. … I think that is striking."
Regardless of the reason, cultivating support systems and a sense of accountability for teachers is Monterecy's go-to approach. At her elementary school, the names of teachers who are absent — and which colleagues are covering for them — are posted publicly in the office each day. A weekly bulletin notes the number of teacher absences for that given week.
"It's noticeable when someone's not in for more than one day," she said. "Knowing that your colleagues are picking up your duties on days you're not here and holding each other accountable — I think that's a really good thing. We're all in this together." Monterecy added that she'll sometimes pull teachers aside for one-on-one conversations that try to pinpoint the problem.
Although the state department of education can't dictate teachers' contracts or single-handedly transform each school's climate, Wagner, the state's education commissioner, said it can raise awareness of teacher absenteeism, encourage school accountability and make the data public through ESSA.
Rhode Island's ESSA plan says the state "will examine the percentage of student courses in grades [pre-K to 12] taught by teachers who are chronically absent" and "continue analyzing teacher chronic absenteeism data to ensure" proper identification of at-risk schools. Rhode Island chose to define teacher chronic absenteeism as missing 10 percent or more school days a year, excluding professional development and long-term excused absences.
The state's first annual Report Card under ESSA to include teacher absenteeism data is slated to be available to the public next month.
The department has met with stakeholders such as superintendents, principals and local organizations "to talk about our system of accountability and why we think these measures [like teacher chronic absenteeism] are important to include," spokeswoman Megan Geoghegan wrote in a follow-up email to The 74. "We really want to underscore that this isn't about individuals — it's about systems."
The need for continued conversations on both teacher and student absenteeism became particularly clear after this year's SurveyWorks questionnaire of nearly 70 percent of the state's teachers, Wagner said.
One of the survey questions asked educators about student absenteeism, which is linked to poor academic performance and higher dropout rates: "How much do you think missing at least 2 days of school a month impacts a student's chance of graduating high school?"
Nearly 40 percent said "not at all," "a little bit," or "somewhat." And that, to Wagner, spoke volumes.
One part of the solution is saying, "'Hey, students and families, you need to wise up and make sure you understand that it's important to go to school' — and it's the same thing for teachers," Wagner said. "The other side is, the school has the burden to make sure that it's important that kids and teachers have to come to school."
The Fordham Institute's Griffith doesn't agree wholeheartedly with all aspects of Rhode Island's plan. He's wary, for one thing, that the 10 percent definition insinuates that teachers can miss 18 or 19 days of school without issue. But he tipped his hat to Rhode Island for making a statewide effort to move the needle.
"I applaud Rhode Island for taking the first step," he said. "But honestly, I think every state should be doing this."
Support The 74's year-end campaign. Make a tax-exempt donation now.