Best Education Essays of 2021: Our 15 Most Discussed Columns About Schools, COVID Slide, Learning Recovery & More
By Bev Weintraub | December 26, 2021
A full calendar year of education under COVID-19 and its variants gave rise to a wave of memorable essays in 2021, focusing both on the ongoing damage done and how to mitigate learning loss going forward.
While consensus emerged around several key themes — the need for extensive, in-depth tutoring, the possibilities presented by unprecedented millions in federal relief dollars for schools, the opportunity for education reimagined — there was far less agreement on whether to remediate or accelerate, which health and safety measures schools should employ, even how dire the shortage of teachers and school staff really is.
From grade-level standards and hygiene theater to lessons from the Spanish flu and homeschooling, here are the 15 most read and buzzed-about essays of 2021: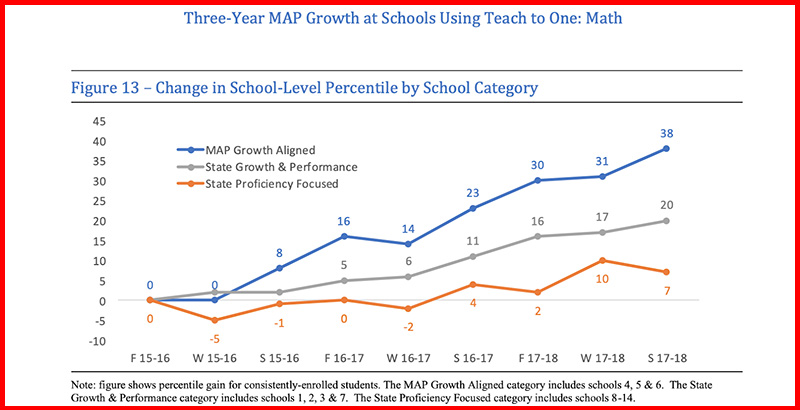 Learning Recovery: What's the best way to support learning recovery in middle-grade math? Should schools stay focused on grade-level standards while trying to address critical learning gaps as best as they can? Or should they systematically address individual students' unfinished learning from prior years so they can ultimately catch back up — even if that means spending meaningful time teaching below-grade skills? As educators and administrators wrestle with those questions as they prepare to return to school in the fall, contributor Joel Rose offers some guidance inadvertently found in a study of Teach to One, an innovative learning model operated by New Classrooms Innovation Partners, the nonprofit where he is co-founder and CEO. That research found performance in schools with accountability systems that focused on grade-level proficiency (and thus prioritized grade-level exposure) grew 7 percentile points, while those that operated under systems that rewarded student growth (and thus prioritized individual student needs) grew 38 points. While the study was never intended to compare results across schools in this way, the stark difference between the two groups could not be ignored. Math is cumulative, and the path to proficiency often requires addressing unfinished learning from prior years. For the middle grades, administrators and policymakers would be wise to question the grade-level-only gospel as they begin to plan students' educational recovery. Read the full analysis.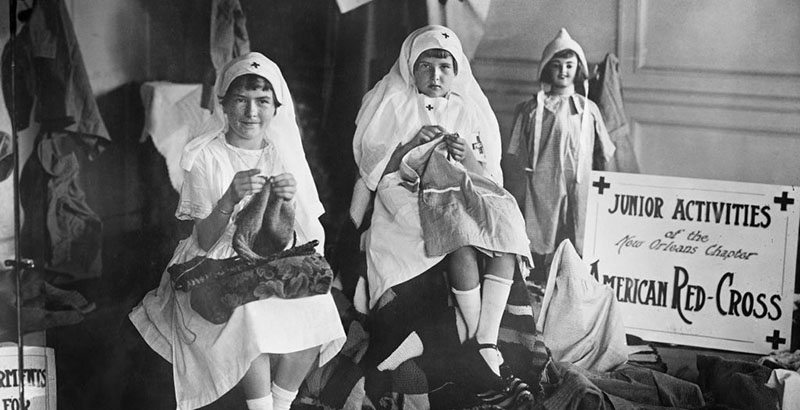 History: Contributor Chad Aldeman has some bad news: The effects of COVID-19 are likely to linger for decades. And if the Spanish Flu is any indication, babies born during the pandemic may suffer some devastating consequences. Compared with children born just before or after, babies born during the flu pandemic in 1919 were less likely to finish high school, earned less money and were more likely to depend on welfare assistance and serve time in jail. The harmful effects were twice as large for nonwhite children. It may take a few years to see whether similar educational and economic effects from COVID-19 start to materialize, but these are ominous findings suggesting that hidden economic factors may influence a child's life in ways that aren't obvious in the moment. Hopefully, they will give policymakers more reasons to speed economic recovery efforts and make sure they deliver benefits to families and children who are going to need them the most. Read the full essay.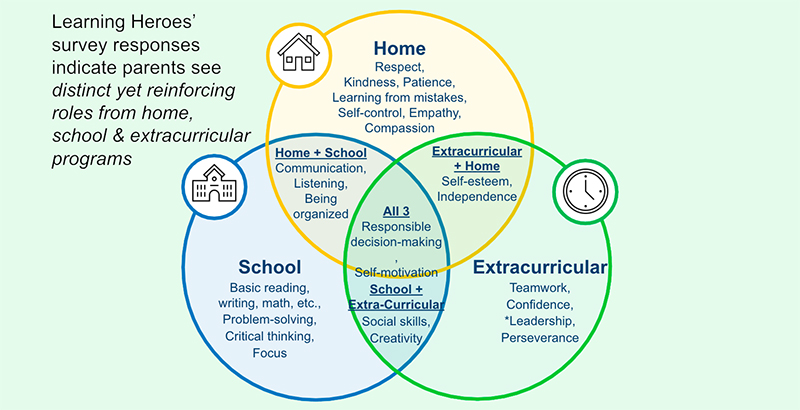 Future of Education: Whatever they thought of their schools before the pandemic struck, parents now have strong opinions about what they want them to provide. They are looking beyond fall reopenings to rethink schooling, and they care about having good choices for interest-driven learning opportunities beyond the classroom. Two national parent surveys released in May shed new light on how to think about the often-used phrase "more and better learning." Among the key findings, write contributors Karen Pittman and Linda Darling-Hammond: Parents want bold changes in schools, to make public education more equitable and learner-centered. But they also believe that home, school and extracurriculars play complementary roles in imparting the broad set of skills children need for their future success. This means educators and policymakers must support learning that extends beyond the school day, the school walls, the school staff and the traditional school approaches. Read the full essay.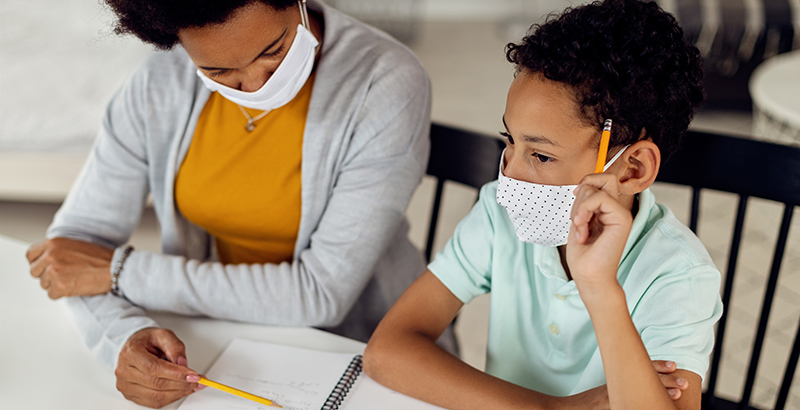 Personalized Learning: There is near-unanimous, bipartisan agreement that tutoring is among the most promising, evidence-based strategies to help students struggling with learning loss. Decades of rigorous evaluations have consistently found that tutoring programs yield large, positive effects on math and reading achievement, and can even lead to greater social and motivational outcomes. It isn't just the research community buzzing about tutoring — it is gaining momentum in policy circles, too. Which means there is a real opportunity — and responsibility — to design and deliver tutoring programs in a way that aligns with the research evidence, which is fortunately beginning to tell us more than just "tutoring works." Contributors Sara Kerr and Kate Tromble of Results for America lay out a blueprint for how Washington, states and local school districts can make high-quality, high-dosage tutoring happen.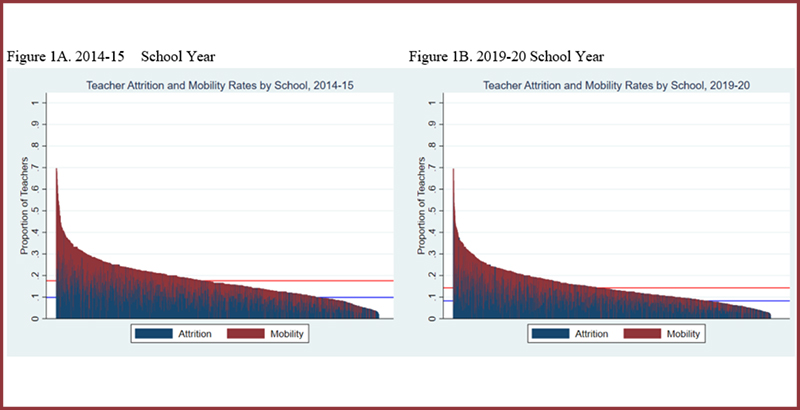 Teacher Pipeline: Is the U.S. facing a major teacher shortage? Relatively low pay, a booming private sector and adverse working conditions in schools are all important elements in whether teaching is becoming an undesirable profession. But, writes contributor Dan Goldhaber, the factors that lead to attrition are diverse, so treating teachers as a monolith doesn't help in crafting solutions to the real staffing challenges that some schools face. There is no national teacher labor market per se, because each state adopts its own rules for pay, licensure, tenure, pension and training requirements. And nationally, tens of thousands more people are prepared to teach than there are available positions. But while some schools have applicants lined up when an opening becomes available, others, typically those serving economically disadvantaged students, draw far fewer candidates. And schools tend to struggle to find teachers with special education or STEM training. The pandemic certainly raises concerns about teacher shortages; what is needed is a more nuanced conversation about teacher staffing to come up with more effective solutions to real problems. Read the full essay.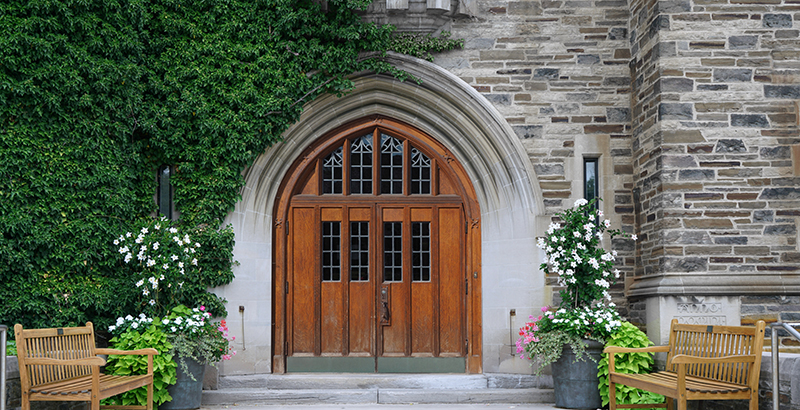 Analysis: Programs like Prep for Prep and A Better Chance have long been regarded as groundbreaking solutions to the lack of diversity in the nation's most elite prep schools. Teens who join these types of programs undergo a transfer of privilege that starts with their education and bleeds into every facet of their lives, forever altering their trajectory with opportunities that otherwise would likely be unattainable. But what assumptions do these programs subscribe to? And what lessons can be found in the experiences of the participants? In her Harvard senior thesis, contributor Jessica Herrera Chaidez followed 30 participants in a program that grants select socioeconomically disadvantaged students of color in the Los Angeles area the opportunity to attend famed independent schools. She found that the experiences of these students can be understood in various forms of twoness associated with this transfer of privilege, an internal struggle that begins with their introduction to the world of elite education and will come to mark them for their entire lives in a way that they aren't even able to comprehend yet. Read more about her findings, and what some of these students had to say.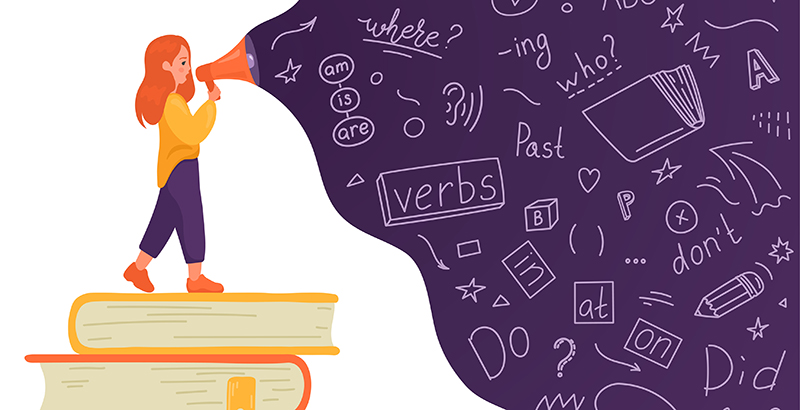 Case Study: How prepared are district leaders, principals and teachers as they work to increase learning readiness for on-grade work this fall? That's the question posed by contributors David Steiner and Barbara Wilson in a case study examining how a large urban district sought to adapt materials it was already using to implement an acceleration strategy for early elementary foundational skills in reading. Among the insights to be drawn: First, planning is critical. Leaders need to set out precisely how many minutes of instruction will be provided, the exact learning goals and the specific materials; identify all those involved (tutors, specialists, and teachers); and give them access to shared professional development on the chosen acceleration strategies. Second, this requires a sea change from business as usual, where teachers attempt to impart skill-based standards using an eclectic rather than a coherent curriculum. It is not possible to accelerate children with fragmented content. All efforts to prepare students for grade-level instruction must rest on fierce agreement about the shared curriculum to be taught in classrooms. What we teach is the anchor that holds everything else in place. Read the full essay.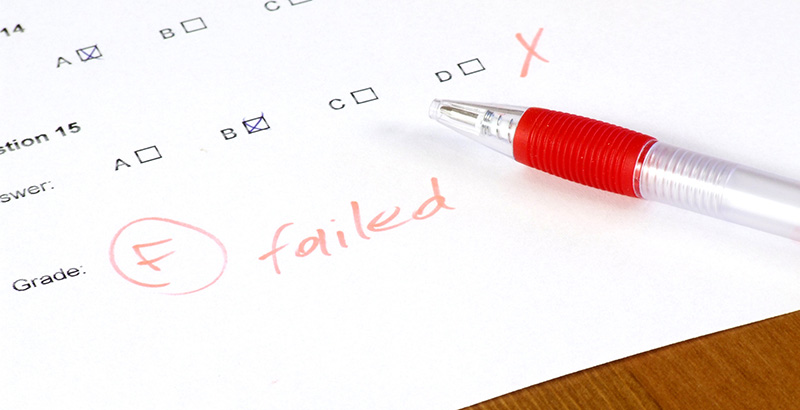 Student Supports: Earlier this year, failing grades were on the rise across the country — especially for students who are learning online — and the trend threatened to exacerbate existing educational inequities. The rise in failing grades appears to be most pronounced among students from low-income households, multilingual students and students learning virtually. This could have lasting consequences: Students with failing grades tend to have less access to advanced courses in high school, and a failing grade in even one ninth-grade course can lower a student's chances of graduating on time. Addressing the problem, though, won't be easy. In many school systems, the rash of failed courses could overwhelm traditional approaches to helping students make up coursework they may have missed. In a new analysis, Betheny Gross, associate director of the Center on Reinventing Public Education, implored school and district leaders to be especially wary of one long-established but questionable practice: credit recovery. Read more about her warning — as well as her recommendations for how districts should seek to reverse this learning loss.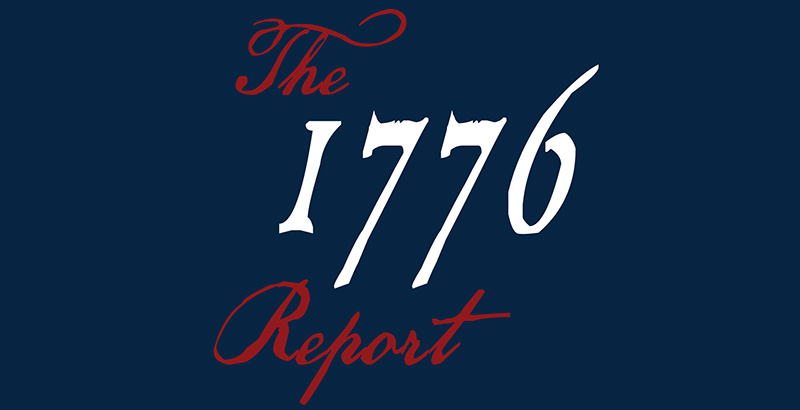 Analysis: The 1776 Report was never intended to stand as curriculum, nor was it designed to be translated into a curriculum as the 1619 Project was. It is a political document offered by political voices. But, writes contributor Patrick Riccards, dismissing it would be a mistake, because it provides an important lesson. The American record, whether it be measured starting in 1619 or 1776, is hopeful and ugly, inspiring and debilitating, a shining beacon and an unshakable dark cloud. American history is messy and contradictory; how we teach it, even more so. For years, we have heard how important it is to increase investment in civics education. But from #BlackLivesMatter to 2020 electioneering to even the assault on the U.S. Capitol, the basics of civics have been on display in our streets and corridors of power. What we lack is the collective historical knowledge necessary to translate civic education into meaningful, positive community change. The 1776 Report identifies beliefs espoused by our Founding Fathers and many Confederates and reflected by those who attacked the Capitol on Jan. 6. They are a part of our history that we must study, understand, contextualize and deconstruct. The 1776 Report becomes the proper close to the social studies lessons of the past four years. As the next chapter of American history is written, it is imperative to apply those lessons to significantly improve the teaching and learning of American history. Our nation's future depends on better understanding our past.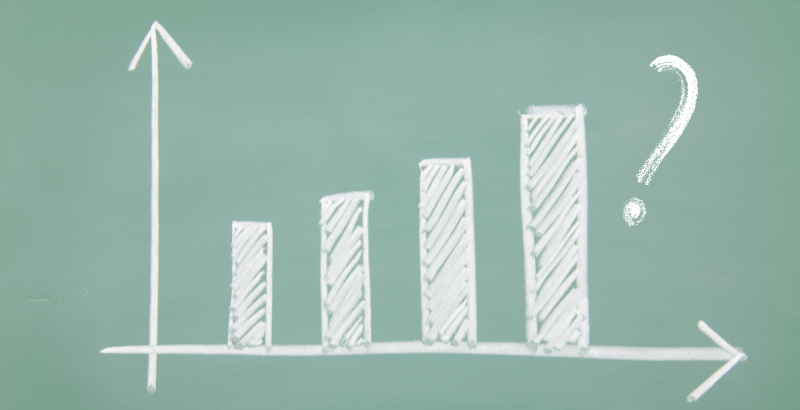 Student Data: Data is critical to addressing inequities in education. However, it is often misused, interpreted to fit a particular agenda or misread in ways that perpetuate an inaccurate story. Data that's not broken down properly can hide gaps between different groups of students. Facts out of context can lead to superficial conclusions or deceptive narratives. In this essay, contributor Krista Kaput presents six questions that she asks herself when consuming data — and that you should, too.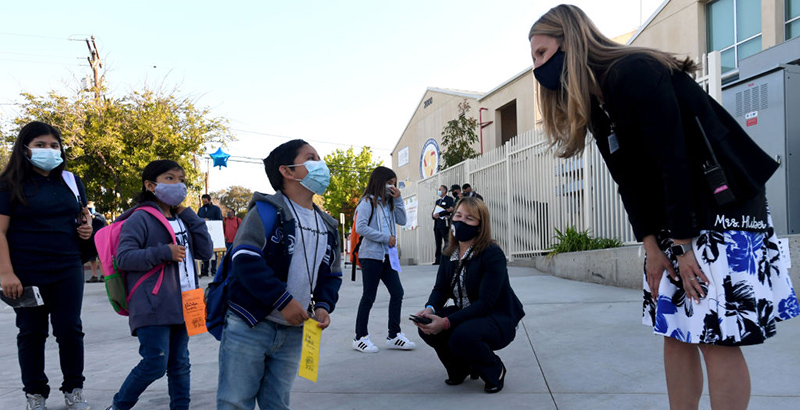 School Funding: The American Rescue Plan represents a once-in-a-generation federal commitment to K-12 schools across the country. The impact will be felt immediately: The $122 billion in direct funding will support safe school reopenings, help ensure that schools already providing in-person instruction can safely stay open and aid students in recovering from academic and mental health challenges induced and exacerbated by the pandemic. How these funds are distributed will shape the educational prospects of millions of students, affecting the country for decades to come. As they make rescue plan funding decisions, write contributors L. Earl Franks of the National Association of Elementary School Principals and Ronn Nozoe of the National Association of Secondary School Principals, states and districts should meaningfully engage and empower school principals throughout all phases of implementation. Principals, as leaders of their school buildings and staff, have unequaled insights into their individual schools' needs and know which resources are required most urgently. Read the authors' four recommendations for leveraging this expertise.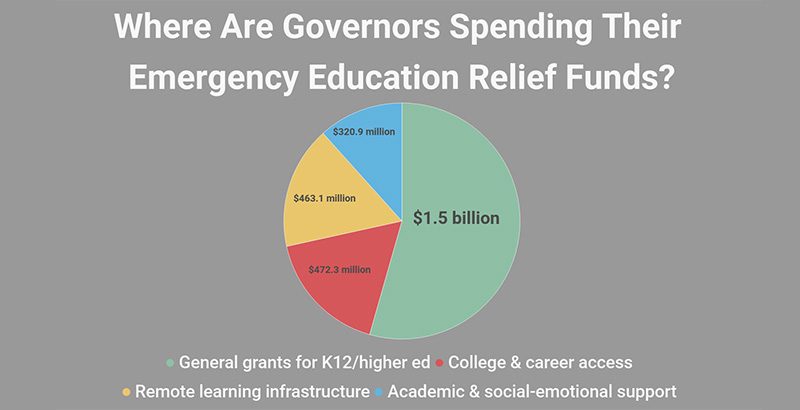 COVID Relief: The Governor's Emergency Education Relief Fund gave states more than $4 billion in discretionary federal dollars to support K-12 schools, higher education and workforce initiatives. These were welcome resources, coming just as the pandemic accelerated unemployment and exacerbated declining college enrollment, hitting those from low-income backgrounds hardest. But as contributors Betheny Gross, Georgia Heyward and Matt Robinson note, most states have invested overwhelmingly in one-time college scholarships or short-term supports that will end once funds run out. In hopes of encouraging policymakers across the country to make more sustainable investments with the remaining relief funds, the trio spotlights efforts in 11 states that show promise in enduring beyond COVID-19. Read our full case study.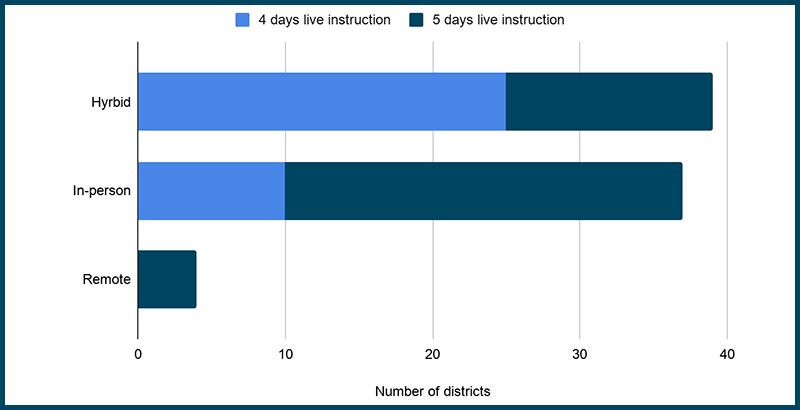 School Safety: Last April, the Centers for Disease Control and Prevention made clear that having good ventilation and wearing masks consistently are far more effective at preventing the spread of COVID-19 than disinfecting surfaces. This clarification was long overdue, say contributors Robin Lake and Georgia Heyward of the Center on Reinventing Public Education, as scientists had long suspected that deep cleaning and temperature checks are more hygiene theater than a strategy for limiting the spread of an airborne virus. Thousands of school districts, however, had already built complex fall reopening plans with a full day for at-home learning. The result was a modified four-day week with students receiving significantly reduced live instruction. Eliminating a full day of in-person teaching was always a high-cost strategy from an education standpoint; now there is confirmation that it was totally unnecessary. Lake and Heyward argue that we cannot afford to throw away an entire day of learning and student support based on a false scientific premise.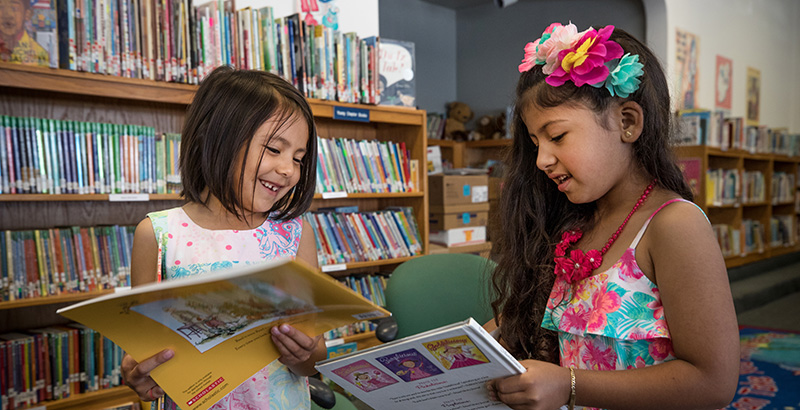 First Person: March 12, 2020, was contributor Jessica Pasik's last typical day in the classroom before COVID-19 changed everything. When her district closed, she assumed, as did many, that it was a temporary precaution. But with each passing week, she worried that the growth in reading she and her first-graders had worked so hard for would fade away. Many pre-pandemic instructional approaches to teaching reading were already failing students and teachers, and the stress of COVID-19 has only exacerbated these challenges. When Pasik's district reopened for in-person classes in the fall, they were faced with difficult decisions about how to best deliver instruction. One factor that helped streamline this transition was a grounding in the science of reading. Having extensive knowledge of what they needed to teach allowed educators to focus on how they would teach, make the most of the limited instructional time they had with students and adapt lessons to meet their needs. There are multiple factors that teachers cannot control; one person alone cannot make the systematic changes needed for all children to reach proficiency in literacy. But one knowledgeable teacher can forever change the trajectory of a student's life. Students will face many challenges once they leave the classroom, but low literacy does not need to be one of them. Read her full essay.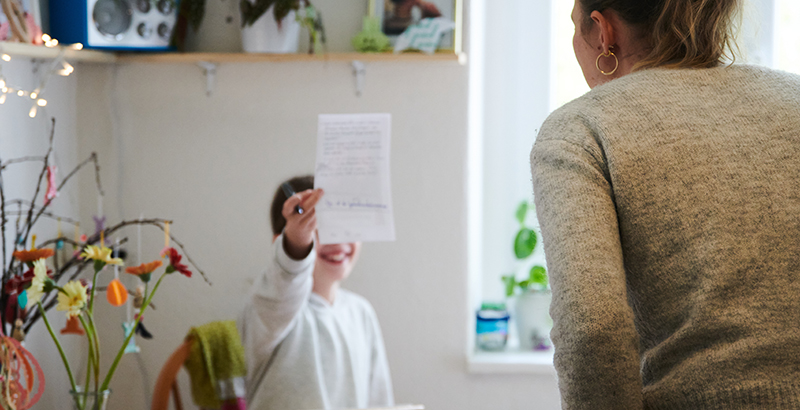 Disenrollment: With school closures, student quarantines and tensions over mask requirements, vaccine mandates and culture war issues, families' lives have been upended in ways few could have imagined 18 months ago. That schools have struggled to adapt is understandable, writes contributor Alex Spurrier. But for millions of families, their willingness to tolerate institutional sclerosis in their children's education is wearing thin. Over the past 18 months, the rate of families moving their children to a new school increased by about 50 percent, and some 1.2 million switched to homeschooling last academic year. Instead of working to get schools back to a pre-pandemic normal, Spurrier says, education leaders should look at addressing the needs of underserved kids and families — and the best way to understand where schools are falling short is to look at how families are voting with their feet. If options like homeschooling, pods and microschools retain some of their pandemic enrollment gains, it could have ripple effects on funding that resonate throughout the K-12 landscape. Read the full essay.
Go Deeper: Get our latest commentary, analysis and news coverage delivered directly to your inbox — sign up for The 74 Newsletter.
Get stories like these delivered straight to your inbox. Sign up for The 74 Newsletter