Our Year's Most Memorable Interviews: 11 Conversations That Shaped How We Think About Education in 2017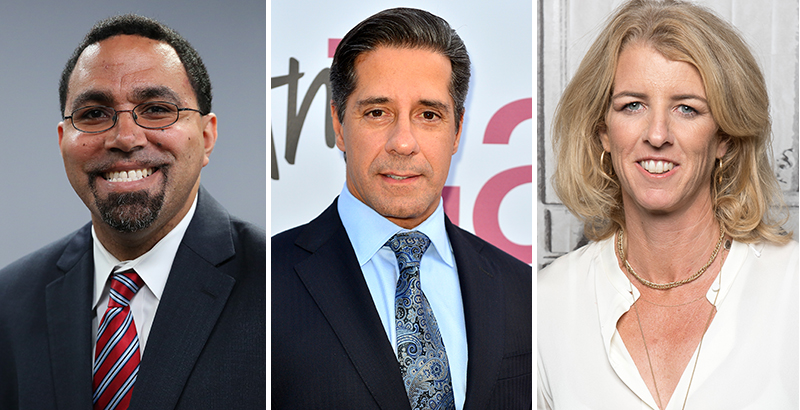 Cramped inside phone booths at our co-working office space in Lower Manhattan, reporters at The 74 kept their phones busy in 2017. There were laughs, and tears, and yes, a lot of wonky conversations about education policy. Through it all, though, we never stopped asking tough questions.
To help elevate diverse perspectives on some of the most pressing education debates, we added a slew of conversations to the "74 Interview" series this year, from government officials and in-the-weeds policymakers to passionate advocates, dedicated educators, and even a sports star, all devoted to improving schools for America's children.
Disclaimer: President Donald Trump came up a lot.
With that, here are 11 of our favorite interviews from 2017:
Filmmaker Rory Kennedy on her documentary Without a Net: The Digital Divide in America, which analyzes the sharp disparity in internet access between students in middle-class or affluent schools and those in disadvantaged districts.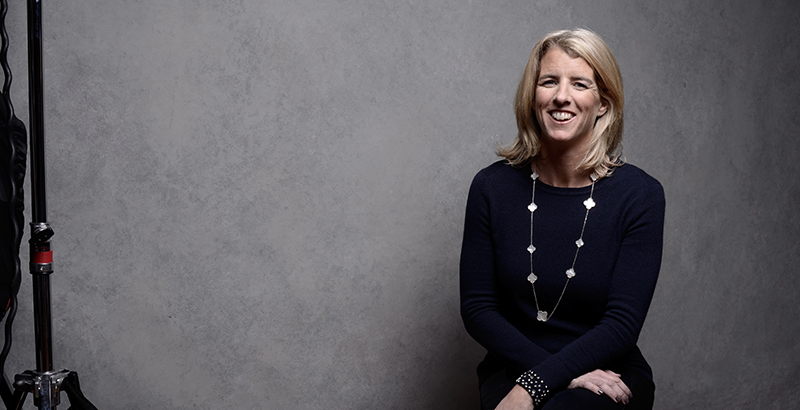 "I think one of the things the film conveys is that these kids know it. They know they're being left behind. They know that the school down the street or the private school has access and they don't. They feel it, and it's shameful, I think, of us as a country to do that to these children."
Alberto Carvalho, superintendent of Miami-Dade County Public Schools, who vowed to protect students from immigration enforcement, in the strongest possible terms. "Over my dead body," he said, "will any federal entity enter our schools to take immigration actions against our kids."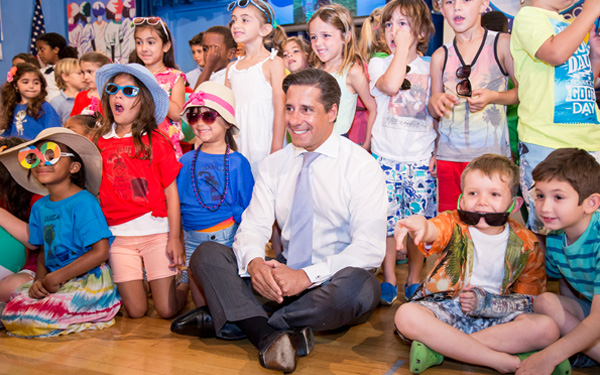 "I see myself in the eyes of our kids. Some of the challenges that the kids face today, I sort of experienced them. I'm an immigrant, I came to this country not speaking a word of English, I came from abject poverty, I came from an environment where my parents were not educated, I experienced being an undocumented teenager in America."
Former pro football player and author Wade Smith on his new book Smitty Tackles Bullying, which empowers students to prevent bullying or intervene when their peers are targeted.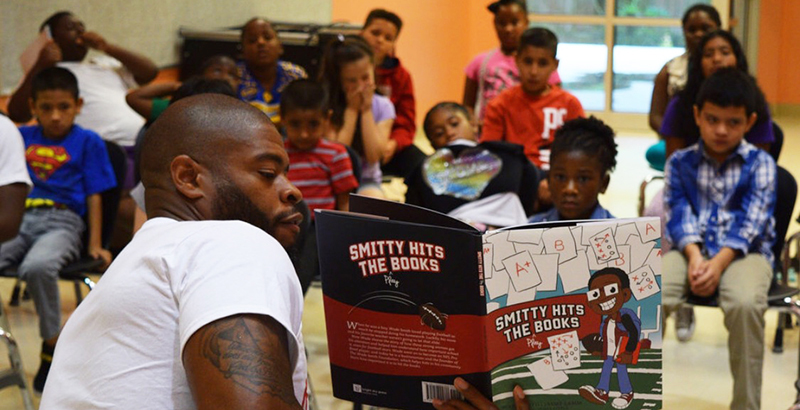 "I was a football player starting in seventh grade, and I think bullying really didn't take place until sixth, seventh, or eighth grade. A lot of times the football players on our team, we took it upon ourselves to not let anyone get bullied. But it's funny, because we would make fun of each other and poke fun at each other all the time, but we never allowed someone to just really get singled out or bullied, whether it's physically or verbally. I've seen a kid get picked on and jumped, and a bunch of the football kids running over there to intervene."
Journalist Brian Rosenthal, whose investigative reporting uncovered the biggest education story of the year when he documented how Texas pushed districts not to identify students with disabilities — systematically denying services to thousands of special needs children.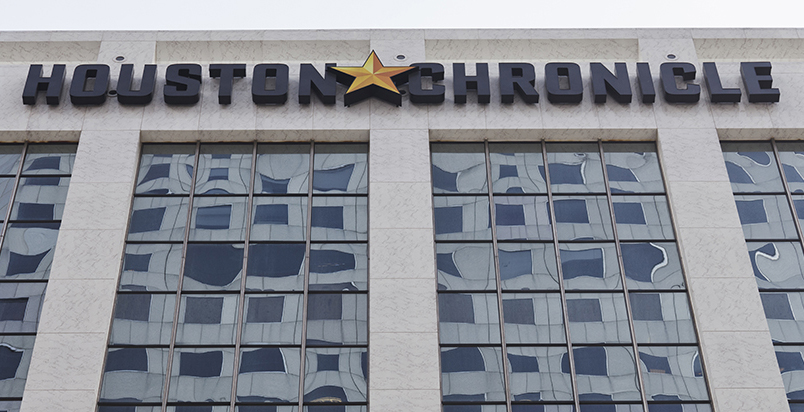 "I have not found really anybody who has owned up to this in any significant way. We have now talked to almost 200 teachers and administrators who admit to denying services to kids who needed them because of this, but all of them say they were forced to do it and they felt bad about it. I'm sure that's true. I don't think anybody gets into education to hurt kids."
Former Virginia education secretary Anne Holton, recalling her efforts to end school segregation and her time working on Hillary Clinton's presidential campaign.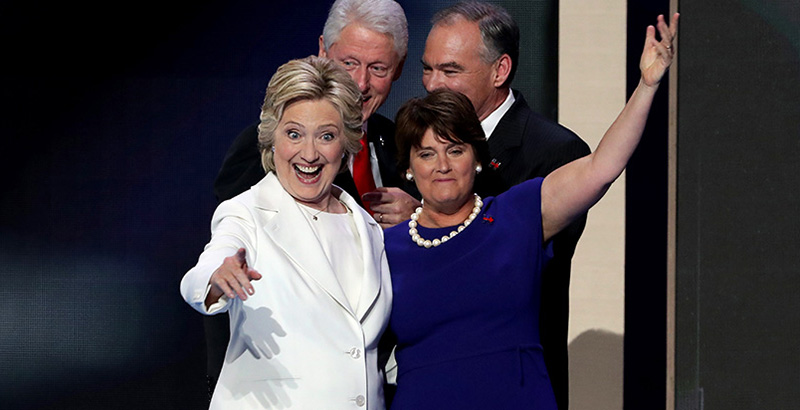 "Originally, folks were fighting the Plessy v. Ferguson rule, they were trying to make the African-American schools be equal, and then eventually came to the point that separate was inherently unequal. I think that's still true. I think we need to fight to desegregate and we need to fight for equity. I think we need to fight on both prongs. Now, it's not just urban high-poverty communities, but urban and rural high-poverty communities with schools that are very unequal. It is one of the biggest challenges to the education system as a nation."
Psychiatrist and author Gail Saltz on her new book The Power of Different, in which she argues that portraying students' disabilities as "problems" stifles children's potential. In fact, some of the greatest minds in history had learning disabilities.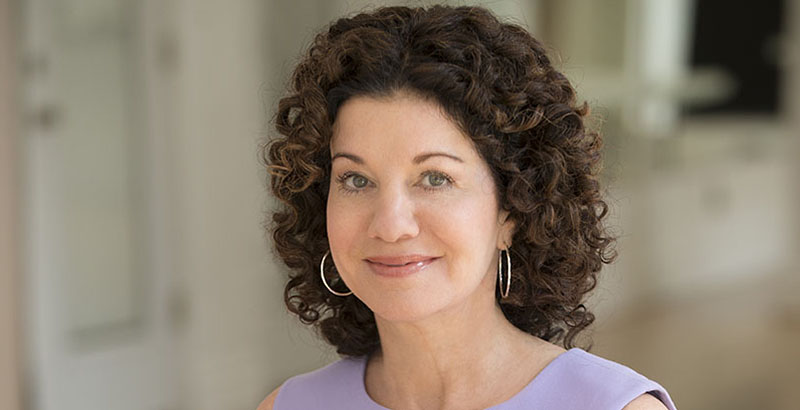 "The brain is plastic. It stays plastic to some degree throughout life, which is unlike other organs. It's most plastic as a child, and becomes less plastic as you get older, but the potential for new brain cells and changes to occur remains. So we don't know whether Einstein was biologically predetermined to have more gray matter, but there were clearly differences, and one of the differences was he had both this ability to hyperfocus on things that interested him, but also this lack of interest about certain subjects that caused him to simply ignore. So in certain times he was deemed a very poor student."
Former secretary of state Condoleezza Rice, on education as a matter of national security.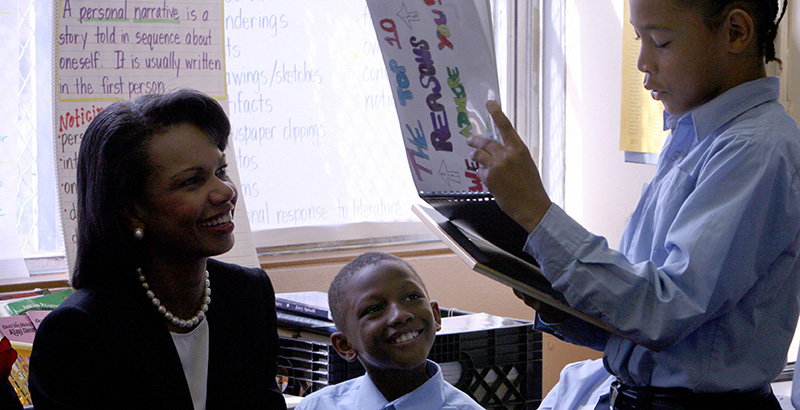 "There are lots of reasons that it's important to national security. You want to have competitiveness internationally, and if you don't train people for the jobs of the technologically sophisticated future, you're not going to compete. You want to be able to have educated people in the military and serving in government. Today, when so many people can't even pass the basic skills test to get into the military, that's a real red flag. But I think the most important thing is that our social fabric is really held together by this aspiration, and education is so much at the core of that."
Former education secretary John King, reflecting on his work for President Barack Obama, and countering Trump and Education Secretary Betsy DeVos.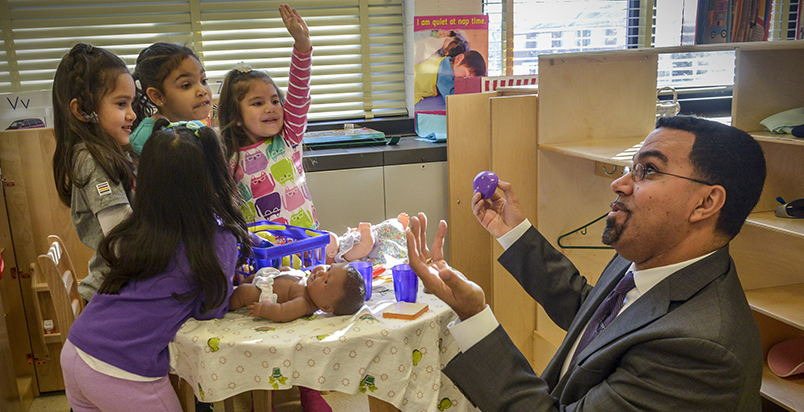 "I have to say I am discouraged by the initial signs. Certainly, I think withdrawing protections for transgender students was a profound mistake which will have negative consequences for students. But I remain hopeful that as Ms. DeVos spends time visiting public schools, talking with public school educators, she will hopefully shift her views and come to see the critical role that the department needs to play in protecting students' civil rights and advancing equity and excellence."
National Teacher of the Year Sydney Chaffee, on her motivation to become an educator and how to address student trauma.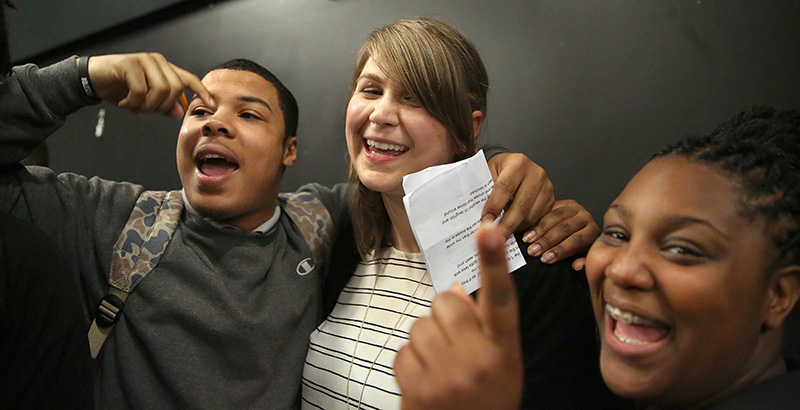 "My students are overwhelmingly students of color, primarily African-American and Latino students, and so thinking about what some of the trauma that they are experiencing by virtue of being students of color. What are some of the things that they are dealing with in terms of stereotypes that they're facing or the effects of — not for all of them but for some of them — poverty, things like that? What trauma does racism inflict upon them? And how can we understand our students within this larger context of who they are as people and how they're experiencing the world, and how can we hone our practice in the classroom and in the school to best support them in a trauma-informed way?"
Harvard University professor Fernando Reimers, who created a curriculum that teaches students how to become global citizens.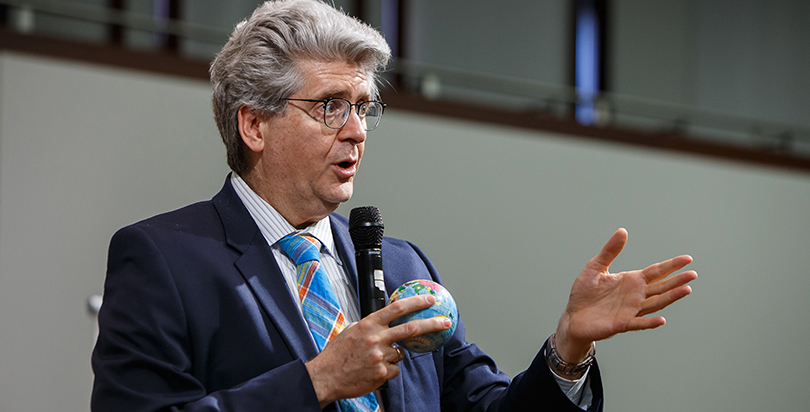 "Global education is about helping people care about some of the global risks that we face and have the skills to make a difference in some of them. In some ways, I think public schools were invented to produce that. It's just that when they were invented two centuries ago, globalization was not what it is. So of course, the bar has been raised in terms of what it means to do the job of what public schools were always meant to do, which is to help people become a little bit more cosmopolitan, to get outside their shells, outside their communities, and develop a bigger view of the world."
Attorney Hailly Korman, who helped stranded families at Dulles International Airport when President Trump announced a "travel ban" on citizens of seven majority-Muslim countries.
"In all that frustration, it was incredible to see the welcome committee that had rallied at the international arrivals terminal, and there were lots of people who brought their kids to that, folks just waving signs as people are coming through. We had folks coming around bringing snacks and juice, and there was a family that came, dad pulling a wagon with his daughter in it, and she was handing out apples and oranges from the wagon to all the lawyers and the families waiting. I think there were some folks who really took the opportunity to give their own children civics lessons and to go down and engage and participate. I'm glad that people did that."
Get stories like these delivered straight to your inbox. Sign up for The 74 Newsletter