This Week in Education Politics: DACA Showdown, Ed Dept. Nominees Advance & More Key Events Inside the Beltway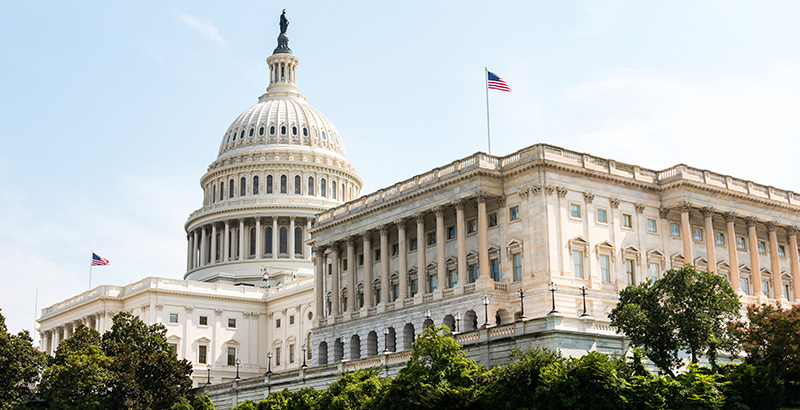 Welcome to This Week in Education Politics, The 74's new weekly feature previewing what's happening in federal education policy this week. We'll discuss pertinent hearings, legislation, and think tank events in D.C. If you have suggestions, feel free to pass them along to Carolyn Phenicie at carolyn@the74million.org.
INBOX: DACA COUNTDOWN — The clock is ticking on a fix for DACA, and negotiations aren't going well, Politico reported. In September, President Donald Trump announced the program, which gives legal protections to undocumented young people who came to the country illegally as young children, would end March 5. Thousands of recipients' permits have expired because they couldn't renew by an October deadline and have lost their protected status.
The education advocacy world has focused extensively on DACA since the 2016 elections, and it's been an issue that has brought together groups previously at loggerheads. It could get wrapped up in the larger issue of continuing government funding and raising overall caps on spending that congressional leaders also have to address in order to avoid a government shutdown. Existing funding runs out next Friday.
THURSDAY: HELP VOTING ON NOMINEES — The Senate Health, Education, Labor and Pensions Committee is slated to vote on three Education Department nominees: Mitchell Zais, to be deputy secretary; Kenneth Marcus, to be assistant secretary for civil rights; and Jim Blew, to be assistant secretary for planning, evaluation, and policy development. Blew and Zais had been approved by the committee before the holidays but weren't confirmed by the whole Senate by the end of the year; chamber rules require another vote in the new year.
Before the Senate adjourned for the holidays, members approved the nominations of Daniel Webster as chief financial officer and Johnny Collett as assistant secretary for special education and rehabilitative services. (Check out our past coverage of the nomination hearings for Zais and Blew, and for Marcus and Collett.)
TUESDAY: CONGRESS TALKS OPIOIDS — The HELP panel is holding a hearing Tuesday morning on the opioid crisis. A November hearing in the House focused extensively on how schools and children are coping with new behavioral problems, and, in one Maryland county, several cases of adults overdosing while children are at home.
DEVOS WATCH: The secretary's public schedule was updated early Monday afternoon and shows no public events for the week of January 8.
Get stories like these delivered straight to your inbox. Sign up for The 74 Newsletter