Editor's Notebook: Mourning George Floyd, Confronting Entrenched Racism and Leading an Honest Conversation About the Inequalities Holding Our Schools Back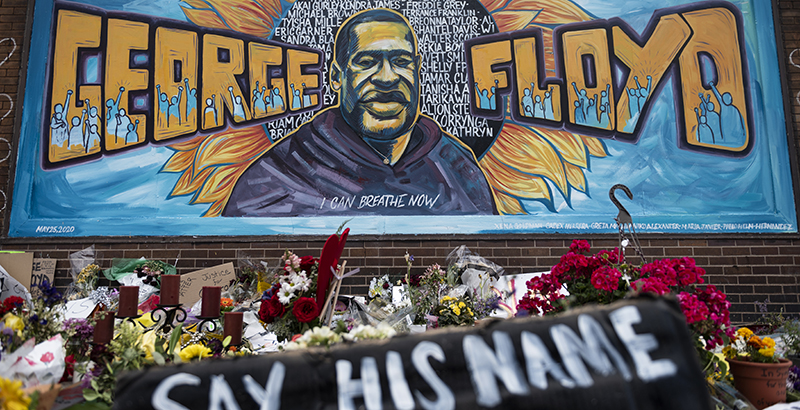 In cities around the world, a growing coalition of demonstrators have taken to the streets for a second straight week, marching to protest bigotry, police brutality and the senseless deaths of George Floyd, Ahmaud Arbery, Breonna Taylor, Eric Garner and so many others — and to demand greater police accountability, an end to institutional racism and the empowerment of local communities.
As our newsroom has reported on this movement through the lens of education — from student activism to school policing, allyship, teen perspectives and essays that give voice to the pain being felt today by both school leaders and their communities — we are also aware that we have a broader obligation both to open our platform to those who want to speak out urgently about the harsh truths being exposed and to explore the issues that matter most to families who want the best for their children in all aspects of life.
Our news organization's founding mission has been to focus on the deep-rooted inequality of the status quo and how that harms children both in and out of the classroom. To that end, during the week we laid George Floyd to rest, it is imperative for us to say in solidarity that Black Lives Matter and that they are central to the stories we want to tell about our communities, children and schools.
Recent statistics have shown that, in the United States, roughly 1 in 1,000 Black men and boys will be killed by police, and that an average Black American is three times as likely to be killed by police as a white American is. A now-undeniable library of research shows that violent encounters with the police, the quality of one's school, one's access to higher education and the supports provided to first-generation college-goers have profound direct and indirect effects on the health, educational trajectories and career prospects of those living in segregated communities of color. Entrenched racism in both our education and justice systems are intertwined and have denied opportunities and derailed Black lives for generations.
Since The 74's inception, one of the core tenets of our mission has been to expose the inequalities holding back too many students of color. Today we are sharpening that mission statement to also include the consequences of ingrained racism in our school system.
With this broader editorial mission in mind, we must start by improving our own efforts as an organization to build a more diverse and inclusive newsroom and leadership structure. We are also committing today to rapidly expanding our network of contributors and essayists who can offer testimonials and speak directly to the persistent racism existing in schools across America. Our goal: to more forcefully use our position to shine a light on the inequalities facing families today, and to elevate the efforts of those actively working to reverse these painful legacies for communities of color. Across our op-ed page, our "Student Voice" series, our Keeping It 100 vertical, where we give families and educators of color a platform to voice the change they want to see in the world, as well as our Brown v. Board microsite, where we address both the history of school segregation and the inequities that have persisted since that Supreme Court verdict, we are committed to being a national forum for students, educators, advocates and policymakers to speak their truths and advocate for meaningful change. We will double the number of contributors of color across these sections by the end of 2021.
These are just the initial steps we can take internally, to broaden our perspectives and become more proactive allies to those fighting for equality in schools and beyond. As a white journalist and newsroom leader, I know that talk is cheap, that only actions matter, and that now is the time for all of us with an inherent, unearned privilege to do more listening than talking in striving to better understand what people of color have faced — and what must change if this country and its education system are going to move forward. I hope you'll help hold me accountable for making these changes, for expanding our universe of voices and for continuing to elevate news coverage that cuts to the core of these issues.
We also want to hear more directly from our readers. I welcome any feedback and insights you have about this pivotal time, our ongoing coverage and analysis of inequality here at The 74, and the changes you want to see in your schools. You can reach me directly at steve@the74million.org; we will regularly publish correspondence we receive to highlight your perspectives across our platforms.
"A time comes when silence is betrayal," Rev. Martin Luther King Jr. told a crowd of New Yorkers in April 1966. Decades later, we see those same words being raised by protesters in that city and others around the country. It's an edict that demands action. It demands change. Now is the time to speak up and assert values, and I believe that news organizations like The 74 can simultaneously pursue truth and objectivity in our reporting while stating plainly our understanding that systemic racism is here, is wrong and must end.
Steve Snyder
Editor-in-Chief
Get stories like these delivered straight to your inbox. Sign up for The 74 Newsletter