'This Is a Revolution': Student Activists Across the Country Take Their Place — on the Front Lines and Behind the Scenes — in Historic Protests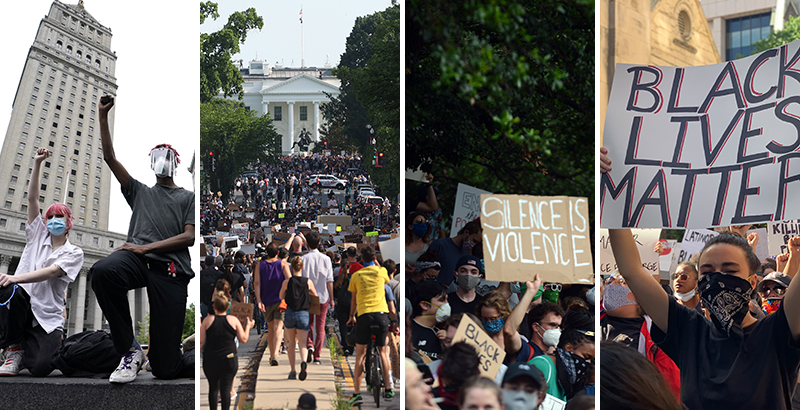 Updated, June 5
Dekaila Wilson's voice Monday was hoarse from hours of shouting; her right shoulder still ached from being tackled to the ground the night before as New York City police officers pushed back protesters.
The 20-year-old Mercy College student had joined a peaceful demonstration in Union Square Sunday evening — one of hundreds of protests decrying police brutality and the continued dehumanization and neglect of black communities that have spread across at least 140 U.S. cities following the death of George Floyd, an unarmed black man, in Minneapolis police custody last week.
"Hands up, don't shoot. Say his name: George Floyd. Say her name: Breonna Taylor. No justice, no peace," Wilson had chanted repeatedly, also calling out the Louisville, Kentucky, EMT who was shot and killed by police inside her apartment March 13. Wilson then passed the microphone to whoever wanted to speak, along with hand sanitizer and face masks.
Wilson, a member of the student activist group IntegrateNYC, is among countless young people across the country who have been swept up in an extraordinary movement for social change. The demonstrations gripping the nation are not new, but they're playing out against an unprecedented backdrop: a global pandemic that's underscored existing inequities, disproportionately wreaked havoc on the health and livelihoods of communities of color and shut down America's K-12 and higher education systems. Black and Hispanic people are bearing the brunt of the economic fallout and resulting spike in unemployment. And black communities, in particular, represent an alarmingly disproportionate number of coronavirus deaths.
"It really hits home different[ly]" this time, said Tofunmi Olabode, a senior at Scholars' Academy in Rockaway Park, New York. "There's physically an actual virus that's killing us, and people that are supposed to protect and serve us are also killing us. So what do we do? We have to go out in the streets."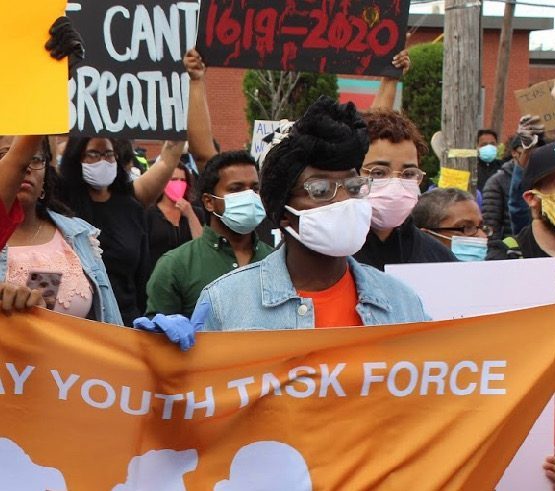 Determined to enact change and inspired by the collective power of this moment, students who can are taking face masks and signs and joining peaceful protests. Some living at home, wary of putting their parents' and siblings' health in danger, are turning to Zoom calls with friends and posting Instagram Live stories. Others are observing for now, figuring out how they want to join a movement that is not without risk for peaceful demonstrators and has been overtaken by violence, looting and arson at night in multiple cities.
The pain and frustration being felt by the black community is aggravated, D.C. rising senior Jordyn Middleton said, when she and others don't feel President Donald Trump has their back. The president has posted foreboding tweets, called protesters "thugs" (he's since walked those comments back), and on Monday had D.C. police use tear gas to clear peaceful protesters so he could pose with a Bible in front of historic St. John's Church.
"It's very triggering to see we have a president that isn't standing behind us. It's hard to see that on national television," Middleton said. "He's never been a black man. He doesn't know the half of the things a black man goes through on a normal day."
Recent San Antonio graduate Jasiri Parks, a 6-foot-5-inch, 280-pound, 18-year-old black man bound for Texas Southern University, does know. After finishing the school year online because of COVID-19, he found the death of George Floyd to be a sobering epilogue to what was already a complicated year. An epilogue that carried particular significance.
"For me to be smart, big, and want to do something with my life, that's dangerous," he said. "We're fighting for respect."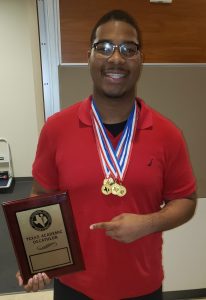 Parks doesn't agree with the way some groups are escalating tensions through riots and looting — even if he understands the underlying anger — and he is quick to note how the government has responded with such costly force to the protests compared to its actions in battling a pandemic that is ravaging black and working-class communities.
"Why couldn't these same resources, time and efforts be put into COVID-19?" he asks.
Students like Wilson and Olabode are tired of still having this fight, they said. But they're also hopeful.
"Something big is going on here," Wilson said. "This is a revolution."
Joining the protests
Kayla Price was energized by Saturday's rally in San Antonio, Texas. A 16-year-old Afro-indigenous girl, she's attended events for a number of causes that affect the most marginalized groups, she said. But Saturday's turnout, with an estimated 5,000 people marching peacefully through downtown, eclipsed her past experiences.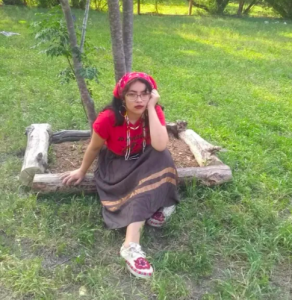 The timing, and the risk the marchers took during the pandemic, made an impression, she said. "Even with COVID happening, they still came out."
After the peaceful march dissipated in the early evening, some, including Price, migrated to the Alamo, where a group of open-carry gun rights advocates had gathered to protect the monument from graffiti or other destruction. Police in riot formation also moved in, eventually using tear gas and rubber bullets to disperse the crowd.
"There's that moment of fear," said Price, who fled downtown with her little sister after the first volley of tear gas. "It scared me because you don't know what [the police] are going to do."
Even before the latest protests, the presence of police gave Wilson, who protested in Union Square Sunday near the hallowed — and now closed — Strand Bookstore, anxiety. When she was a student at Herbert H. Lehman High School in the Bronx, it "was really heavily policed," she said. There were metal detectors, and officers would be waiting down the street when school let out.
It was reassuring, then, she said, that there were many white and other non-black allies at Sunday's protest who were willing to protect black protesters.
"We asked our white allies to stand between us and the police officers and kneel with us," she said. "There were many who did."
Arianna Gonzales-Lowe, a Chicano woman and rising senior at Cleveland Heights High School in Cleveland, joined her black peers in solidarity at a Saturday protest. During the demonstration, she, her sister and a few others took a photo with a police car engulfed in flames — an image Gonzales-Lowe sees as a symbol of the frustration and cries for help that forced the protests.
"When you see people dying only because of their skin color and being oppressed by a system that hasn't changed, it's hard to see that happening every single day," the 17-year-old said.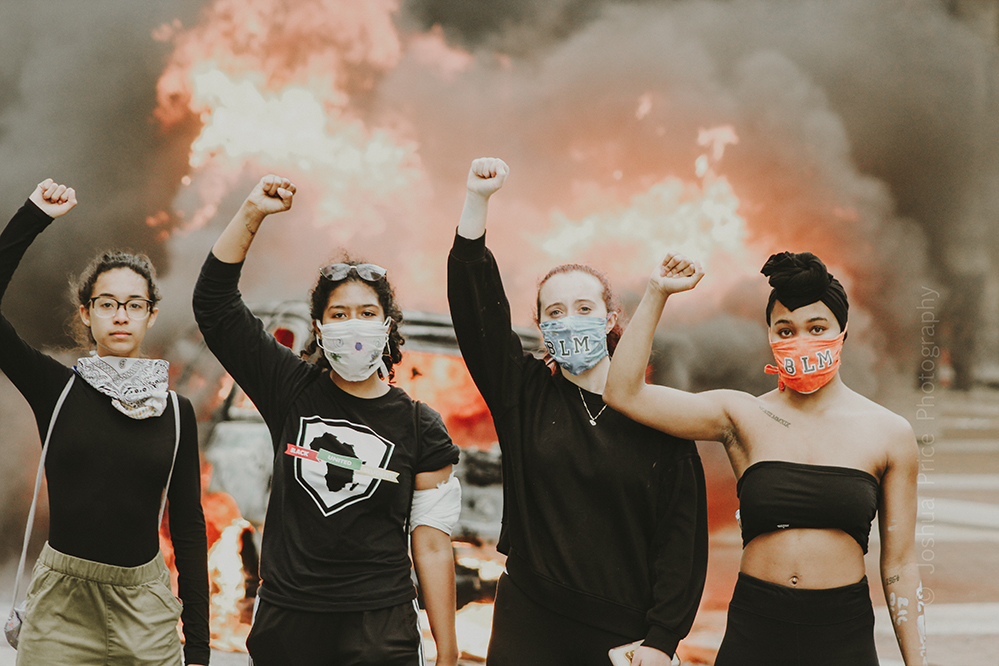 She decided to lower her own protective face mask just for the photo.
"I want people to associate the face with the words," she said. "… If you don't associate yourself with what you were just fighting for, there's no point."
Finding other ways to engage
Many students unable to join the demonstrations — largely for safety reasons amid COVID-19 — have still been determined to participate and demand change.
Middleton's parents aren't allowing her to take part in the downtown D.C. protests. Her parents are older, she said, and her sister is immunocompromised. Instead, she's driven along Minnesota Avenue and joined car lines, waving a sign in support.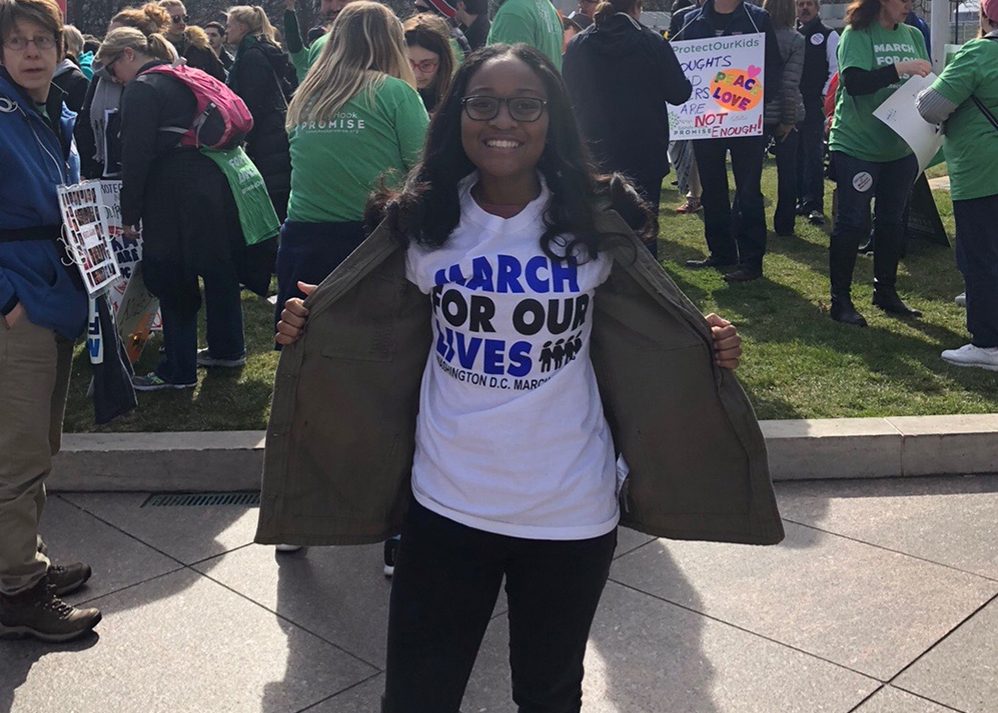 She's also using the moment to teach her sister and younger nephew about how "it's important to stand up for our people," and she's helping drive the conversation online.
"I'm still very active on social media," she said. "I make sure my voice is heard. [And] I'm sharing [information and tips] to help protesters" be safe.
Olabode, from Far Rockaway, New York, is largely staying away from demonstrations as a precaution, too — though she decided last minute to join a community protest on Tuesday that Rockaway Youth Task Force, a group she's a member of, helped organize. Most of her time, though, is similarly spent glued to her screen and phone.
"I've been engaging in Zoom calls with people so we can all educate each other, correct a lot of misconceptions and really shed light on what's really happening," she said. Olabode and other student leaders at Scholars' Academy also spent part of Tuesday in a virtual meeting with school administrators who wanted to know what rules or changes they could implement to make "all students feel comfortable."
It's important work she feels a need to be a part of. But the continuing racism against the black community and having to shoulder the burden of educating her non-black peers, she said, is taking a toll on her mental and physical health.
"I noticed that I wasn't drinking the amount of water that I usually ensure that I drink, or I haven't been eating," she said. She's been getting headaches, too, and her body often feels hot. "I've just been consumed by everything that's going on."
Recent New Orleans graduate Bilal Hankins, 18, has avoided the protests in order to protect his grandmother. He can get discouraged by the online dialogue, skeptical of how helpful the frenzy of social media statements and hashtags is in ushering in real change. Some activists, Hankins observed, seem to be counterproductively fighting each other over "who's the more active activist."
One of the most powerful drivers of change, Hankins believes, is having more opportunities. So while he's engaged in the conversations surrounding the protests, he's also staying focused on honing his craft as a young fashion designer. Headed to the Fashion Institute of Technology in New York City this fall, Hankins wants to make clothes that his community will buy, he said, so that they have more black-owned brands to choose from.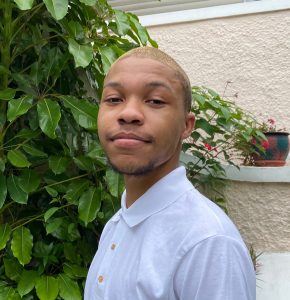 That sort of change, Hankins said, is meaningful, because it comes from the black community lifting up itself.
"The only way we can beat this as a whole is if we get put in better positions," he said.
Whether the future will bring those opportunities to their generation is uncertain, but students said this feels like it could be a decisive moment. They're waiting to see what happens next.
"I don't know what to think, but I do know this is a pivotal moment," Olabode said. "And hopefully, by God's grace, it's for the better."
74 reporters Zoë Kirsch and Patrick O'Donnell contributed to this report.
Get stories like these delivered straight to your inbox. Sign up for The 74 Newsletter