Control of Newark Schools Is Back in City Hands After State Board of Ed Vote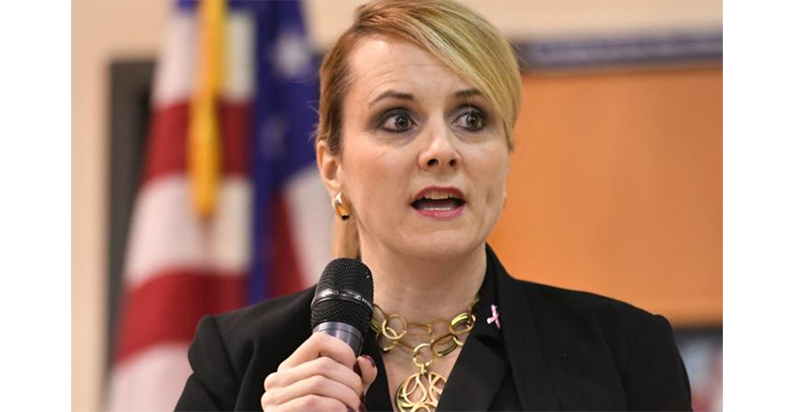 Newark schools will soon be back under local control after more than 20 years of state receivership.
The New Jersey State Board of Education voted Wednesday morning to let the city resume control after a track record of improvements and a long process of approvals for the state's largest district.
In May, the board gave the district high marks on governance and instruction, NJ.com reported, the final two areas where it needed to demonstrate improvement. It had already earned passing scores in personnel, finance, and operations.
In August, New Jersey State Education Commissioner Kimberley Harrington indicated that Newark was ready for local control, according to NJ.com.
(The 74: New Jersey Gives Newark Green Light to Resume Local Control of Schools After 20 Years in Receivership)
Wednesday's vote marks the beginning of a formal transition process. Harrington and the district will create a plan "detailing the transfer of power and the process for finding a superintendent," NJ.com reported, and once the plan is presented to the state Board of Education, the Newark board will have full control, including the power to choose a new superintendent.
Next, the district will hold a referendum so voters can choose whether they want an elected school board or one appointed by Mayor Ras Baraka.
The takeover was seen as an emergency response to widespread failure in Newark's schools, The New York Times reported. Over the past 22 years, state-appointed superintendents have made decisions for the schools and had veto power over the Newark Public Schools Advisory Board, which had very little control, NJ.com reported.
Now, the high school graduation rate is 77 percent, the city has a large charter school sector that has posted impressive scores and works collaboratively with district schools, its low-performing schools have closed, and it ranks in the top quarter of comparable urban districts on state tests.
(The 74: Analysis: In Newark's Election of a New School Board, a Superficial 'Unity')
Last week, Gov. Chris Christie said in a statement that there was "undeniable" progress in the Newark schools, citing a 16-point increase in high school graduation rates over the past six years.
Other officials also expressed optimism.
State-appointed schools superintendent Christopher Cerf called the vote a "historic moment," noting that district students have made "great progress," NJ.com reported. It is unclear how much longer Cerf will be involved with the district.
(The 74: Analysis: Assessing 22 Years of State Control as Newark Votes for the Board to Take Back Reins of City Schools)
"It's a beautiful day for the residents of our city," said Baraka, according to The Wall Street Journal.
Support The 74's year-end campaign. Make a tax-exempt donation now.