Williams: As Florida Flouts America's New Education Law on English Language Learners, Will the Feds Take a Stand?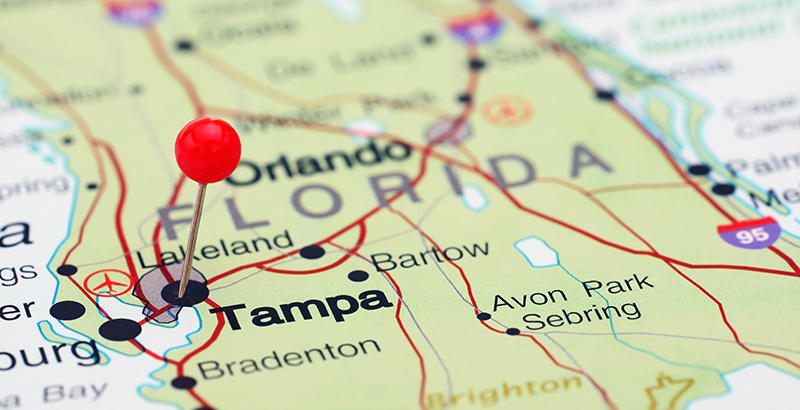 It's a new week? Must be time for another episode of "States Trying to Circumvent Federal Education Law!" Florida, step right up!
The Sunshine State has over a quarter-million English language learners. The state's graduation rate for ELLs is just 56 percent, 20 points below the rate for non-ELLs. And yet, in its outline of what the state will do for its students learning English with the approximately $800 million in federal education dollars it will receive this year, Florida has decided to test whether the U.S. Department of Education is paying attention.
Specifically, the state is proposing to leave ELLs' progress toward proficiency out of the state's system for measuring school quality. This is a terrible idea. It also happens to be illegal. The Every Student Succeeds Act says states must include these students' progress learning English in schools' ratings under these new systems (cf. ESSA Section 1111(c)(4)(B), to be specific).
Civil rights groups are incensed. In an email, Miami Dade College professor — and president of Miami-Dade's TESOL/Bilingual Education Association — Ryan Pontier writes, "Rather than striving to continuously improve and provide an equitable education for its almost 300,000 ELs, Florida is engulfing itself in ignorance by rejecting decades of research, boundless personal stories of struggle, and the new federal law. "
But Florida education leaders need not worry. Who cares what ESSA says? The Trump administration has already gladly approved plans from other states that wholly ignored the law's language. ESSA has turned out to be the limp, tough-as-tapioca document that folks like me said it was.
Which, improbably, recalls a famous insight from American pragmatist philosopher William James. "Grant an idea or belief to be true … what concrete difference will its being true make in anyone's actual life? How will the truth be realized? What experiences will be different from those which would obtain if the belief were false? What, in short, is the truth's cash-value in experiential terms?"
Grant a rule to be true. Declare: Every state must hold schools accountable for ELLs' progress learning English using tests designed to measure English proficiency. Does the declaration make it so? Florida's proposal dares the federal government to decide.
If the state's plan is approved, we'll have further proof that the letter of ESSA's law won't be enforced, and that its meaning is nothing more or less than what's politically and ideologically expedient for Republican leadership in Washington, D.C. In the world of experience, its "cash-value" is appreciably nil.
Federal education policy is no different. Take an unpopular federal law, replace it with another one with weaker federal involvement in school accountability, erase regulations that aimed to clarify its provisions, etc., etc. … fine. But don't express surprise when it turns out that this process delivers school accountability systems and civil rights guardrails too flaccid to make any "concrete difference" in any school's actual performance.
Think of James's concept this way: I flew for work the other day. As is American custom, the luggage bins inside the plane's cabin filled before everyone found a space for their rollerboard bags. Traditions held — there was a passive-aggressive standoff, one particularly grumpy passenger, a sweaty planeful of voyeurs anxiously (and guiltily) ogling the unpleasantness, and, obviously, a delay.
I was at ease. I fly with a duffel bag 1) to pre-empt such drama, and 2) to sneak in some needed core muscle work while walking the terminal. Win-win.
Yet still I wondered: Why don't airlines enforce their carry-on limits? The bins were bursting with bags that never would've fit in the sample racks outside at the gate (and again at the ticket counter). Countless airline and airport staff waved those passengers toward the seats on the plane. Why bother having rules if they're not going to matter?
Of course, it's not so simple. Game it out: an airline sets bag limits that actually fit their planes. Crews and ticket agents enforce them. What happens?
Passengers are going to be unhappy, of course. Many of them own suitcases that don't meet the airline's strict guidelines. Many don't want to pay fees to check these bags on their flights. These passengers might not put up with those rules, and given the state of the air travel market, they probably don't have to.
No airline actually has enough leverage to enforce carry-on baggage rules to that level of detail. So they let the space on their planes do it for them. Lots of people bend — a nice word for break — the baggage rules, some folks wind up having to unexpectedly check their bags, and an uneasy peace reigns over the land.
Which gets me back to James. Rules only matter to the degree that they have sufficient heft to shift behavior. Airlines' baggage rules are only casually, amorphously enforced by airlines, so their actual meaning isn't the letter of the rule (those prominent sample bins at the ticket counter), it's the fuzzy reality on the ground.
Federal education policy is no different. But that doesn't stop folks from hoping that ESSA's vague rules, inconsistently enforced, will somehow protect underserved children, motivate educators, and improve our schools. The DeVos Department of Education appears to have neither the interest in nor the stomach for implementing ESSA in a serious way that would require states to actually follow the law.
So states won't. The distance between the letter and the concrete meaning of the law is why ESSA was never going to improve on the — admittedly unpopular — status quo under No Child Left Behind. ESSA delivered the United States' public education system from painful consequences, and some politicians from uncomfortable pressures, sure.
But examples like Florida's show that it won't deliver meaningful results for kids.
Support The 74's year-end campaign. Make a tax-exempt donation now.