This Week's ESSA News: Civil Rights Groups Concerned About Florida's Education Proposal; Fordham & NCTQ Review Updated State Plans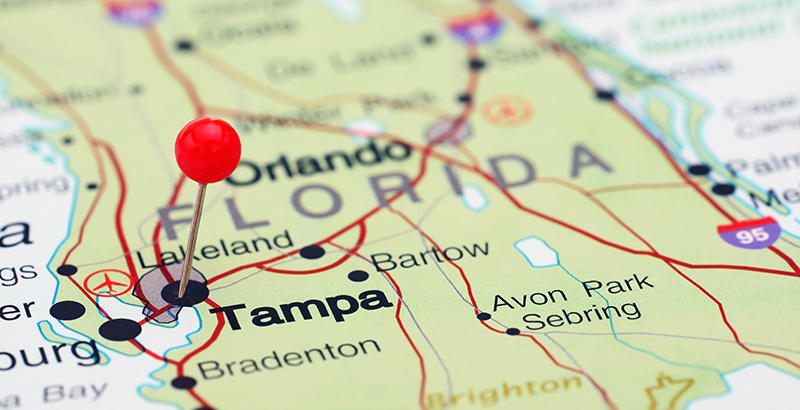 This update on the Every Student Succeeds Act and the education plans now being refined by state legislatures is produced in partnership with ESSA Essentials, a new series from the Collaborative for Student Success. It's an offshoot of their ESSA Advance newsletter, which you can sign up for here! (See our recent ESSA updates from previous weeks right here.)
More than a dozen civil rights and education advocacy groups are asking Education Secretary Betsy DeVos to "just say no" to Florida's ESSA plan, reports Education Week's Andrew Ujifusa. In a recent letter, the groups argued that the plan is "a bad idea" and "doesn't follow ESSA because it doesn't offer state tests in languages other than English." In addition, they note that the state's proposal to exclude English-language proficiency in its accountability system is a major problem, and they claim the plan "doesn't appropriately identify schools with low performance for student subgroups."
Civil rights groups are also raising alarms in Kansas, reports the Wyandotte Daily, saying the state's accountability plan fails to "promote achievement for thousands of students the law was meant to protect." State education officials disagree, however, claiming there are "good reasons" for their strategy, which they say is "designed to ensure that Kansas schools are evaluated fairly."
And New York City definitely doesn't love one aspect of its state's plan. Chalkbeat's Monica Disare explains that because the state "wants to allow some students with disabilities to take below-grade-level exams," the city is vocally opposing this provision, with municipal officials arguing that this approach would lower standards for these students.
Meanwhile, Jessica R. Towhey writes on Inside Sources that it may have been good for Ohio to delay submission of the state's ESSA plan from April until September, because it gave state officials "valuable time to continue working with the community." It also allows them to "review plans from states that did meet the April deadline [and] watch how federal officials reacted to the plans, and analyze independent peer reviews" on CheckStatePlans.org, which Ohio Director of Accountability Chris Woolard said he found "to be valuable."
We have plenty more ESSA news for you below.
1 Fordham rates the ratings, redux
In July, the Thomas B. Fordham Institute reviewed the first 17 state ESSA plans submitted to the U.S. Department of Education. This week, it's back at it, releasing a new report "with an expanded analysis that adds the other thirty-four plans," which allows it to conclude "with some confidence that the country is finally turning the page on the No Child Left Behind (NCLB) era." Fordham's ratings were based on each plan's strength or weakness in three categories: "Assigning annual ratings to schools that are clear and intuitive for parents, educators, and the public; encouraging schools to focus on all students, not just their low performers; and fairly measuring and judging all schools, including those with high rates of poverty." Seven states — Arizona, Arkansas, Colorado, Georgia, Illinois, Oklahoma, and Washington — received top marks from authors Brandon L. Wright and Michael J. Petrilli.
2 NCTQ looks (again) at educator equity
The National Council on Teacher Quality (NCTQ) completed its review of all state ESSA plans with an analysis of educator equity in 34 recently submitted state plans. These new analyses highlight strengths and opportunities, demonstrating how most of these plans are not doing enough to prevent low-income students and students of color from being disproportionately taught by ineffective, out-of-field, or inexperienced teachers. NCTQ designed these analyses, along with the ESSA Educator Equity Best Practices Guide, to support state efforts to provide all students with strong teachers. Each state's analysis highlights strengths, areas "where a state's work is laudable," and opportunities, areas "where improvement is necessary to meet the spirit and letter of the ESSA's educator equity requirements."
3 Peer reviewers weigh in
Speaking of reviews, the Collaborative for Student Success and Bellwether Education Partners recently brought together 45 peer reviewers to examine second-round state plans. Although the results won't be public until later this year, we asked peer reviewers to share their thoughts on different aspects of state ESSA plans, with topics ranging from what they were looking for and what they wish they had seen in the plans, to what they're hoping to see in the second round of accountability plans submitted in late summer and early fall. In the first blog in this series, which appeared here on The 74, the Collaborative asked five peer reviewers about which element of states' ESSA plans parents should be watching most closely. Check back for more!
Want to stay up to date? Click here to sign up for the ESSA Advance newsletter to receive all the information in your inbox every Wednesday.
Support The 74's year-end campaign. Make a tax-exempt donation now.