Williams: Congress Moves to Kill ESSA Accountability Rules, Giving States Lots of Room to Do as They Please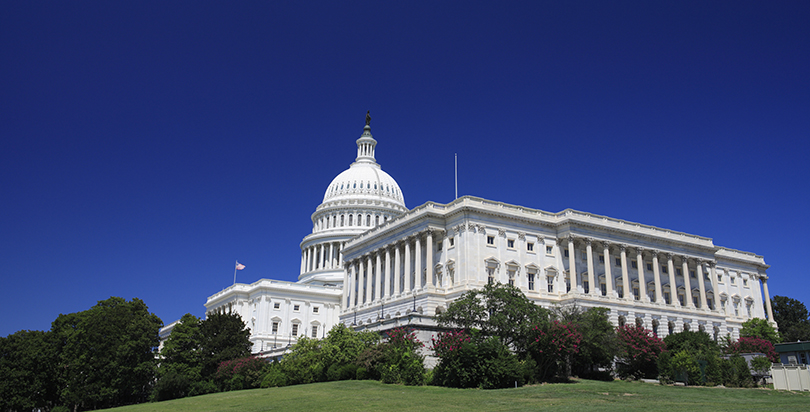 No one likes to be held accountable. It's neither comfortable nor fun to take responsibility for ourselves. This is baked into human beings pretty much from the beginning — ask anyone who spends time with the immature. Ask a parent. Ask a teacher. Ask reporters who cover thin-skinned reality stars or presidents (and especially those
stuck
with amalgamations of the two).
Yes, resistance to accountability. It's become a theme in the new era of Republican-controlled federal government. When embarrassing facts leak, the leader of the GOP caroms between denying their existence, denying their veracity, and insisting that — while they may be true — the public should not know them.
So perhaps it's no surprise that Republicans in Congress are marching toward erasing education accountability regulations finalized in the last months of the Obama administration. Earlier this month, the GOP-controlled House of Representatives resorted to the rarely used Congressional Review Act (CRA) to start the process. Republican senators have signaled that they intend to follow suit, which would wipe the federal government's main K-12 accountability regulation from the books (along with another Obama administration rule governing teacher preparation programs).
(The 74: House Blocks Obama-Era ESSA Accountability, Teacher Prep Rules Over Democrats' Objections)
The CRA is a blunt, straightforward tool: if the House and Senate both disapprove of a recent rule, it goes away and can't be replaced with any rule that is "substantially the same." To date, this has generally been interpreted to mean that the federal government can't make any rules on the same topic until Congress expressly allows them to do so.
In other words, it's a tool perfectly suited for the times. While global economics and politics continue to grow more complex, here on the banks of the Potomac River, Republicans are eager to make American governance simpler. President Trump wants two federal regulations erased for each new one written. Congressional Republicans seem all too willing to use the CRA to lend him a hand.
Shoot, what is a regulation for, anyway? At its most basic, it's an attempt by federal officials to clarify imprecise legislative text.
Consider the accountability regulation currently on Congress's chopping block.
It sprang from the 2015 passage of the Every Student Succeeds Act (ESSA). Those were halcyon days, when the education reform community (well, most of it, anyway) was excited to see its old bipartisan coalition come together one more time. It was oh so very heartwarming. Unfortunately, despite a flurry of high fives, almost no one noticed that ESSA's path to bipartisanship required exceedingly vague legislative text.
For instance, the law asks states to hold schools accountable for helping English-language learners make "progress in achieving English language proficiency." What the heck does that mean? Frankly, no one really knew.
Indeed, while the law was being drafted, people on the Hill on both sides reassured their ideological teams that the law's text would eventually break their way in court. Conservatives promised wins for decentralization; progressives predicted judicial support for civil rights accountability.
Because of that (bipartisan-fueled) vagueness, ESSA needs a fair amount of regulatory clarification — especially on school accountability. For example, it asks states to hold schools somehow accountable for improving four "academic" variables — students' academic growth, academic proficiency, and graduation rates, as well as English learners' acquisition of English.
What's more, states need to put "substantial weight" on each of those four and, taken together, they must have "much greater weight" than any "non-academic" variables (e.g., school climate or teacher engagement).
Read ESSA — the law's shot through with haze. States must set timelines for making progress on those academic variables. States' accountability systems must define a "bottom 5 percent" of their schools. States must define an array of interventions for schools to undertake if they fall into that category, and so on and so forth.
For state education agencies, this was a major lift. What does "substantial weight" mean? How much flexibility do they have on the various timelines? How should they rank schools to define a "bottom" 5 percent? The law doesn't specify.
States were nervous about proceeding without knowing specifically what they were being asked to do. As it turns out, state education leaders appreciate specificity in federal guidelines because it protects them from criticism (and lawsuits!) later on. That's why, when the Obama administration issued the accountability rules in the fall, the Council of Chief State School Officers released an appreciative statement.
However, congressional Republicans, led in the Senate by education committee chairman Lamar Alexander, (R-Tenn.), had been deeply resistant to early drafts of the rule. And now, in light of the House's move to cancel the regulation, it looks as though the Republican-controlled Senate is ready to use the CRA to restore ESSA's vagueness.
Honestly, the tragedy is that, in the short term, the rule is irrelevant. Here's what I mean: If Congress leaves the rule as it is, it looks likely that Secretary Betsy DeVos will only lightly enforce it — and states will have maximal room to do as they like with their education systems.
If, however, the Trump Administration goes through the formal process of rewriting the rule, DeVos will likely adjust it to ensure that … states will likely have maximal room to do as they like with their education systems.
Meanwhile, if Congress goes to the trouble to repeal the rule through the CRA, states will have maximal room to do as they like with their education systems. The only difference is that use of the CRA would limit the ability of the Trump administration (and future administrations) to adjust course in the future. That is, it would tie policymakers' hands without any substantive payoff.
So: Will it happen? I have a mixed track record on ESSA prognostications. But the chatter here in D.C. is that the Senate will probably follow the House's lead on the CRA and ax the regs. It offers the GOP an easy legislative win at a moment when everything else it wants to do — finish confirming President Trump's cabinet; confirming his Supreme Court nominee, Neil Gorsuch; repealing Obamacare; reforming the federal tax code, etc. — is turning out to be hard.
It gives the Party of Trump something cheap to show their base. Republicans can't quite get around to building that boondoggle of a wall on the U.S.'s southern border, but they can retroactively defeat one more piece of Barack Obama's education legacy. Still not convinced? Consider this: President Trump wants the accountability rule detonated, and thus far, congressional Republicans have been wholly invertebrate when it comes to defying their party's leader.
And heck, who's going to stand up for accountability — even in this rule's diluted, limited form? Nobody. Anyone who followed the process by which ESSA was designed and passed knows that there is no organized political constituency to defend the federal role in protecting K-12 accountability provisions.
Sure, there are people (like me!) and organizations who support these regulations, but essentially no one determines their partisan affiliations or political support based upon them. This means that accountability debates are rarely about policy substance and usually hacked by broader ideological biases — states' rights, local control, and so forth.
In other words, if the Senate GOP erases the rules, it won't face any real (voter) accountability of its own. Which, I suppose, should suit the Party of Trump just fine.
---
---
Get stories like these delivered straight to your inbox. Sign up for The 74 Newsletter