The Week in COVID & Education Policy: How to Protect Kids from Delta, the COVID Recession Fallout Could Affect Students for Years and 14 More Key Updates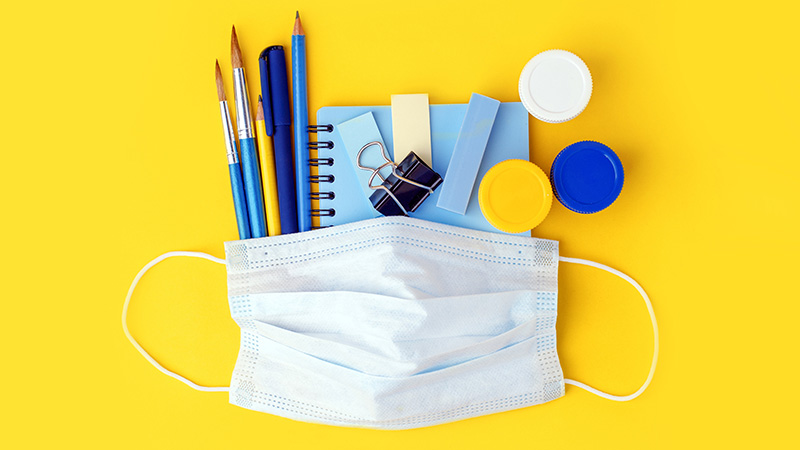 This is our weekly briefing on how the pandemic is shaping schools and education policy, vetted, as always, by AEI Visiting Fellow John Bailey. Click here to see the full archive. Get this weekly roundup, as well as rolling daily updates, delivered straight to your inbox — sign up for The 74 Newsletter.
As Schools Open, How Can We Protect Our Kids From Delta?: Blog from former Centers for Disease Control and Prevention Director Dr. Thomas Frieden that answers …
How big of a risk does COVID pose to kids?
Does the Delta variant make kids sicker?
Can kids get long COVID?
I'm vaccinated, but my kid is too young to be vaccinated. Should I be more careful?
Should we really be opening schools during a new surge in cases?
Related: With the Delta variant rampant, how can parents protect young kids from COVID? The 74 asked some doctors.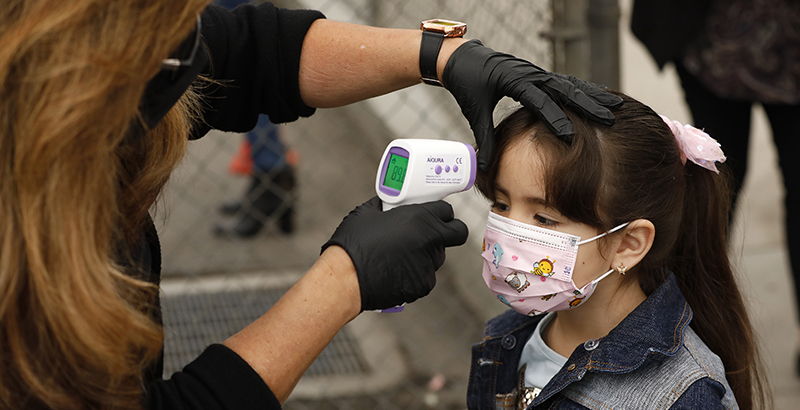 August 6, 2021 — The Big Three
American Academy of Pediatrics Updates Guidance on Supporting Emotional and Behavioral Needs of Children in the Pandemic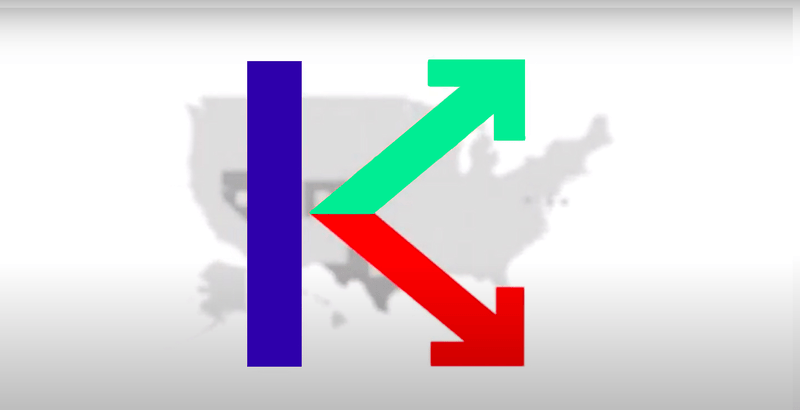 The Fallout from the Pandemic's K-Shaped Recession May Be Felt By Students for Years: New series from The 74.
The Madness of Teachers Unions Opposing a Vaccine Mandate: Essay by Jonathan Chait in New York magazine.
"American Federation of Teachers President Randi Weingarten slipped a rather ominous comment into an interview with MSNBC's Chuck Todd. 'We're going to keep kids safe, we're going to keep our members safe, we're going to try to open up schools,' she said. That 'try' was a notable retreat from her concession two months ago that, after more than a year of throwing up impediments to in-person instruction, 'we can and we must reopen schools in the fall.'"
"The mere possibility that some schools may be forced to haggle once again with their unions to reopen school in the face of incontrovertible evidence of the need to do so is maddening enough. But the cherry on top of this sundae of public dysfunction is the fact that the national teachers unions have refused to support a vaccine mandate for teachers. 'Vaccinations must be negotiated between employers and workers, not coerced,' says Weingarten."
"The awful thing is that 15 months of closed schools has brought with it hardly any public-health benefit. Even before widespread vaccinations, evidence suggested that closing schools contributed very little to suppressing the COVID-19 pandemic."
Federal Updates
White House: Launches broad effort to get more students vaccinated as schools reopen.
Return to School Roadmap: Released by the U.S. Department of Education (Fact Sheet / Guide / Checklist)
Prioritize the health and safety of students, staff and educators
Build school communities and support students' social, emotional and mental health.
Accelerate academic achievement.
Infrastructure Investment and Jobs Act: Full text of the infrastructure deal. Section-by-section summary. Some education highlights:
$500 million for energy-efficiency improvements and renewable energy improvements at public school facilities.
$500 million to support increasing transportation energy efficiency for school buses and mass transit.
$5 billion to support a Clean School Bus Program.
$550 million to support the creation and expansion of industrial research and assessment centers at institutions of higher education, trade schools and community colleges.
Broadband

$1.5 billion for establishment of the State Digital Equity Capacity Grant Program.
$42.45 billion to establish a Broadband Access, Equity and Deployment program.
$1 billion to enable "middle-mile" broadband infrastructure.
Department of Health and Human Services: "Two more whistleblowers have come forward to allege that children were mistreated by contractors and senior federal employee managers at a Department Health and Human Services migrant shelter in Fort Bliss, Texas, earlier this year, and also say HHS told them to downplay hundreds of COVID infections among children held at the facility," NBC News reports.
Department of Agriculture: Introduces first Alexa skill to help parents with nutrition information for kids.
City & State News
Alabama: Department of Public Health recommends masks, 3 feet of distancing in K-12 schools.
Colorado: State health officials recommend but won't require masks for K-12 school staffers, students.
Florida: Broward County Public Schools has dropped its mask mandate after Gov. Ron DeSantis issued an executive order that would cut off funding to schools that kept the requirement.
Georgia: Second Clayton County school starts year online after outbreak of COVID-19.
Idaho: Is experiencing a surge of pediatric cases: "The current pace is 53 per 100,000 children from newborn to age 4, up from 16 per 100,000 two weeks ago, Kathryn Turner, deputy state epidemiologist at the Idaho Division of Public Health, said during an online briefing Tuesday.
Mississippi: Lamar County School District announced that two of its high schools were closing and going all-virtual until Aug. 16 "due to the high transmission rate of COVID-19."
Tennessee: State education department released state test results. Chalkbeat reports the results showed a decrease of "5 percentage points since 2019, the last time that public school students in grades 3-11 took standardized tests."
COVID-19 Research
CDC and Delta: 
"High viral loads suggest an increased risk of transmission and raised concern that, unlike with other variants, vaccinated people infected with Delta can transmit the virus. This finding is concerning and was a pivotal discovery leading to CDC's updated mask recommendation. The masking recommendation was updated to ensure the vaccinated public would not unknowingly transmit virus to others, including their unvaccinated or immunocompromised loved ones," a CDC release says.
The Morbidity and Mortality Weekly Report on the Provincetown outbreak: 469 COVID-19 cases were identified; 346 (74 percent) occurred in fully vaccinated persons.
The leaked CDC presentation used to brief Congress.
The Costs of Selling COVID Fear: James Surowiecki writes: "COVID vaccines are incredibly effective. The media's overhyping of new research from the CDC is making people think otherwise."
"The problem, then, was not what the press wrote about, but rather how it wrote about it, and, even more, how it hyped it. Some news stories had an almost panicky tone"
"Most egregious was a New York Times tweet promoting the newspaper's big piece on the new data, a tweet that said the CDC report found that the Delta variant 'may be spread by vaccinated people as easily as the unvaccinated.' Again, this wasn't exactly false. But it was profoundly misleading."
AstraZeneca and Pfizer Have Same Level of Blood Clot Risk: According to a new study (preprint here).
"In April, the European Medicines Agency said there was a 'possible link' between the vaccine and 'very rare cases of unusual blood clots with low blood platelets.' Following the discovery, many countries around the world imposed restrictions on its use."
UK officials say European Union leaders who shelved the Oxford vaccine have "blood on their hands."
Pfizer Vaccine May Get Full Approval by Labor Day: The NewYork Times reports and Dr. Anthony Fauci suggests.
Long-lasting COVID Symptoms Rare in Children: Most children who develop COVID-19 symptoms recover after six days, and the number who experience symptoms beyond four weeks is low, according to a UK study published in Lancet.
The Provincetown COVID Data is Actually Good News (If You Are Vaccinated): Argues Ignu Yun.
United Kingdom: Government officials are considering offering the vaccine to 16- and 17-year-olds. That would be a reversal of the Joint Committee on Vaccination and Immunisation, which two weeks ago recommended against vaccinating children.
Viewpoints
Chaos and Confusion: Back to School Turns Ugly as Delta Variant Rages: Via Politico
"Nearly 18 months into the pandemic, there's no consensus on how to keep students and staff safe. Local school leaders, whipsawed by changing federal guidance, find themselves building a patchwork of protections based as much on local politics as public health."
"Of the nation's 200 largest school districts, 69 are mandating masks, according to Dennis Roche, co-founder of Burbio."
How Has the Pandemic Affected Students' Social-Emotional Well-Being? A Review of the Evidence to Date: Valuable piece from CRPE with what we know and what we don't know, along with recommendations.
"A significant portion of young people, likely 30 to 40 percent, have experienced negative impacts on their mental or social-emotional health during the pandemic."
"Rates of anxiety and attempted suicides, already on the rise pre-pandemic, appear to have increased among all students, especially among girls."
"Most research efforts focused on adolescent students. We have little clear evidence on the pandemic's impact on the well-being of children ages 5 to 10."
For High Schools, Let's Preserve Variant of Hybrid Learning After COVID: Argues Michael Horn. "Many schools should explore something that made sense pre-pandemic as well: flipping the school day."
"In a flipped school day … students would start their day later — say 9 a.m. — by reporting to a workplace in their community, which they could rotate every semester or year."
"After working half a day, the students would then break for lunch and head to school to do their extracurricular activities and work on projects with their fellow students."
"Finally, in the evenings, students would take their classes online from home when their parents are more likely to be at home. They wouldn't have homework per se, as work would simply be woven into their online-learning experiences, as well as their projects with their fellow students and potentially the projects they are tackling while on site at a workplace in the morning."
The $200 Billion Question: American Enterprise Institute's Nat Malkus digs into the rounds of federal funding for K12 education with some interesting data and analysis. And he launched an Elementary and Secondary School Emergency Relief Fund Data Explorer
High-Impact Tutoring District Playbook: From the National Student Support Accelerator
Restart & Recovery — Addressing Unfinished Learning for the Youngest Learners: New resource from the Council of Chief State School Officers that provides strategies state leaders can use to deploy accelerated plans to equitably close learning gaps among the youngest learners.
Fall 2021 School Reopening Toolkit: Great new document and compilation of resources from Chiefs for Change
How Much Have Students Missed Academically Because of the Pandemic? A Review of the Evidence to Date: New report from the Center on Reinventing Public Education
…And on a Lighter Note
Heated Debate On Masks Schools: Is really, really intense between these two.
ICYMI @The74
Weekend Reads: In case you missed them, our top five stories of the week:
Disclosure: John Bailey is an adviser to the Walton Family Foundation, which provides financial support to The 74.
Get stories like these delivered straight to your inbox. Sign up for The 74 Newsletter