Ask the Doctor: With Delta Variant Rampant, How Can Parents Protect Young Kids from COVID this Summer and Fall?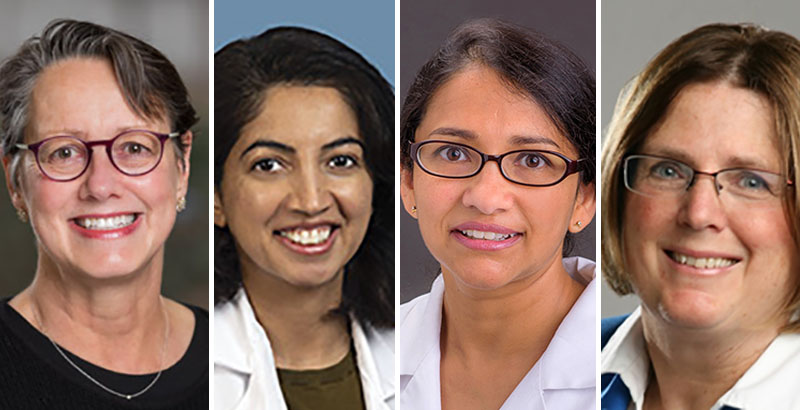 No paywall. No pop-up ads.
If you're the parent of a child under 12 years old, you may feel like you're in a tricky spot right now.
The most recent vaccine timelines say your child won't be eligible for coronavirus vaccinations until mid-winter, but with shots widely available to adolescents, teens and adults, it seemed the country was returning to something resembling normalcy: Restaurants are full, movie theaters are open and professional sports are back in full swing.
At the same time, however, rampant spread of the more infectious Delta variant spurred the Centers for Disease Control and Prevention on Tuesday to reverse course on masking recommendations in schools, now urging all students and personnel in K-12 settings to cover up whether vaccinated or not.With COVID cases up more than 200 percent in the past month nationwide, and with especially rapid transmission in under-vaccinated areas, the risks of the pandemic to kids has not faded.
"The Delta variant resets the COVID clock back to March 2020 for people who are not yet vaccinated, including children," Rebecca Wurtz, professor of health policy at the University of Minnesota, told The 74 via email.
That leaves many parents wondering how to safely navigate the fast approaching back-to-school season. With misinformation about the virus and the vaccine in wide circulation, we spoke directly to health experts to offer some clarity.
Here's what they had to say:
1 Is the Delta variant more dangerous to my child than previous strains of COVID-19?
Short answer: yes and no.
The level of danger to kids includes two important dimensions: 1) how likely is it that a child will contract the virus, and 2) how likely is it that, once testing positive, a child will suffer a serious outcome like hospitalization or long-term symptoms.
On the first front, the Delta variant is significantly more transmissible than other COVID strains. With the mutation now the predominant strain in the U.S., there is an elevated risk that anyone unvaccinated, including kids, will catch the virus, doctors told The 74.
But on the second front, there is no indication, says UCLA professor of pediatrics Ishminder Kaur, that when young people test positive, even for the Delta variant, they are getting sicker than they would with previous strains.
"We might see an increase in number [of cases], but we're not seeing an increase in severity," the infectious disease expert told The 74.
That's extremely good news, says Janet Englund, professor of pediatrics at the University of Washington School of Medicine.
Consistent across all strains, the COVID expert told The 74, "children who get infected with the virus, even a variant, are less likely to get very sick than an adult."
A rare but severe condition, multisystem inflammatory syndrome, does appear to be linked to COVID-19 in children, and between 2 and 10 percent of pediatric virus cases also include months of "long COVID" symptoms like brain fog and tiredness. But recent numbers from the United Kingdom put the absolute risk of death from the coronavirus in children at approximately 2 in a million.
2 Is in-person learning safe this fall?
While of course there are exceptions, droves of academic studies show that, for the majority of students, learning in the classroom is linked to positive academic and socio-emotional outcomes.
Last school year, a collection of 130 studies found that schools were not the locus of community spread, and could safely reopen as long as safety measures like ventilation, masking and distancing were in place and infection rates in the surrounding area were not raging.
"Children should return to school in person this fall to make avail of all the benefits of in-person learning," encouraged Amruta Padhye, pediatric infectious disease specialist at the University of Missouri. On Friday, the White House officials said schools should be "100 percent" open this fall.
But a safe reopening is predicated on schools implementing measures to mitigate spread of the virus. So what combinations of protocols actually makes a school "safe?" Read on.
3 What if my child's school doesn't require masks?
On Tuesday, the CDC changed its K-12 guidance to say that all students, faculty and visitors in schools should wear masks, in alignment with previous recommendations from the American Academy of Pediatrics and the World Health Organization. But that hasn't made the question of masks in school any less political.
Seven states still bar school districts from requiring face coverings in the classroom, while another six mandate that all schools enforce universal masking, according to Burbio's mask tracker. Most other states leave the decision up to individual school systems.
In light of super-heated debates, and quickly changing guidance that represents just how rapidly the Delta variant has changed the COVID safety landscape, parental uncertainty on how to navigate face coverings in school is extremely valid.
The research, however, is clear: "Masks have been proven to reduce transmission of virus and protect those who are still unvaccinated," Padhye wrote in an email to The 74.
Even if your school does not require masks or your state bans face-covering mandates, you should still put one on your child when they go back to school, said Kaur.
"It's still an extra barrier in place," the UCLA health expert advised.
4 Beyond face coverings, what other strategies stop the spread in school?
In addition to masking, the California pediatrician points to the importance of "layered" virus mitigation strategies — or "using multiple strategies together and using them consistently," she says.
Three-foot distancing is one key measure, she says, but staying apart can be tricky in classrooms cramped for space.
When masking is not required and proper distancing is not an option, parents can advocate for an array of other approaches, experts say, including:
Smaller groups of students working together: Kaur recommends parents ask their district, "What is the expected class size for my child?"
Outdoor activities, whenever possible: "You want to have a school that, for example, has outdoor recess as opposed to indoor recess," said Englund.
Avoiding large functions held inside: "I would discourage 'all-school' indoor events, like pep rallies and assemblies," advises Wurtz.
Maximizing airflow: "Urge your child's school to improve ventilation in classrooms by opening windows (as long as the weather allows) and providing in-classroom HEPA filters," Wurtz added.
5 How useful are symptom checks?
Containing the coronavirus in classrooms also means making sure the most virulent spreaders don't walk through the schoolhouse door.
Of course, there will always be asymptomatic cases among children, but according to a recent study co-authored by Englund, COVID patients who exhibit symptoms experience a significantly higher viral load than those who don't have symptoms.
"If you're symptomatic, if you're sick, you have more virus," said the Seattle infectious disease expert. "One could infer that you're more infectious."
In other words, using screens such as temperature checks to aggressively keep students and staff who are experiencing COVID symptoms out of the school building could go a long way toward reducing transmission, even if a few asymptomatic carriers slip through the cracks.
"Screening sick kids to keep (them) out of school makes sense," Englund said.
6 What else can I do to protect my child?
Vaccination has proven to be a strong defense against the Delta variant, even with the now-likely possibility that a third shot will be necessary as a booster for the elderly and immunocompromised.
While children under 12 years old still lack access to even the initial COVID shots, parents can work to ensure that those in their immediate circle are immunized, limiting kids' exposure.
It's a tried and true public health technique known as "cocooning" — often used for infants — Wurtz explained, where caretakers of those too young for immunization make sure their own shots are up to date to provide a level of buffer to protect the vulnerable child.
"Since children below 12 years old are not yet eligible for vaccination, it makes it even more imperative that family members who are eligible get fully vaccinated," said University of Missouri's Padhye.
Beyond family members, Wurtz says, the cocooning technique can include "encouraging your school district to encourage or require all of its personnel … to be vaccinated, as well as encouraging other children's activity providers … and extended family members to be vaccinated."
Combining available safety strategies, Kaur hopes, can allow families seeking to return their children to classrooms to feel comfortable with the move. After all, she says, "the best learning environment for a child is in person."
Get stories like these delivered straight to your inbox. Sign up for The 74 Newsletter