The Week in COVID & Education Policy: 18 Key Updates on Schools, Students and a 'Pool COVID Testing' Program That Could Be a National Model for Keeping Campuses Open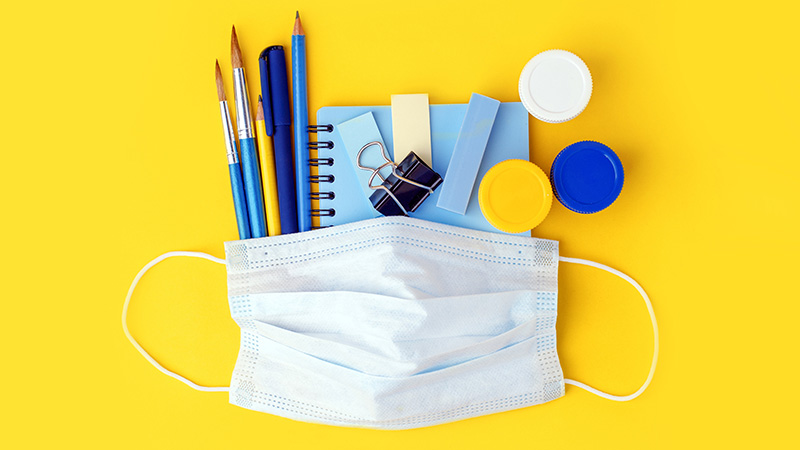 This is our weekly briefing on how the pandemic is shaping schools and education policy, vetted, as always, by AEI Visiting Fellow John Bailey. Click here to see the full archive. Get this weekly roundup, as well as rolling daily updates, delivered straight to your inbox — sign up for The 74 Newsletter.
Why a Massachusetts Program for Pool COVID-19 Testing Could Become a National Model
"Pooled testing involves laboratories testing multiple swabs in a single batch. If there is a positive result, all members of that pool are individually retested."
"Through the voluntary program … participating schools [in 185 districts] conduct the screenings of staff and students whose parents have given consent at least once a week."
"As of March 29, the schools had tested almost 159,000 individuals in 22,679 pools, with a pool positivity rate of 0.76 percent," according to the governor's office. "That same day, the statewide seven-day average positive test rate was 2.57 percent."
"We've already had other states ask us if we could replicate the program," said Tim Rowe, the co-founder and CEO of CIC Health, one of the pooled testing providers. "We're expecting most states, perhaps all states, will do this." (Read more at The Herald News)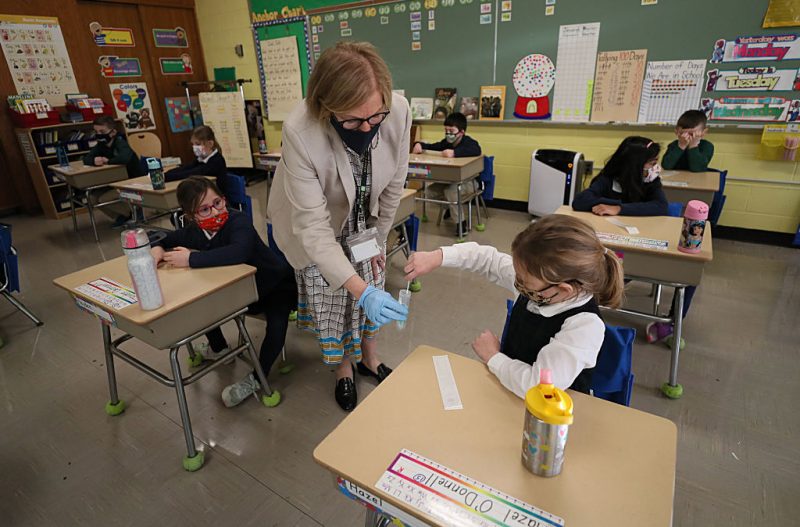 April 16, 2021 — The Big Three
American Federation of Teachers Changes Course: In a reversal, the teachers union announced that it will accept the CDC's recommendation of 3 feet for social distancing. 
"'There remain some within-school tough logistical issues to work out, and some real concerns around ventilation, but today's letter made a compelling case,' Randi Weingarten, president of the AFT, wrote to local leaders after the CDC provided answers to a series of questions she posed about the revised guidance. 'Personally, their response has eased my concerns with the physical distancing guidance change.'"
Weingarten also wrote, "The letter makes clear the new physical distancing guidance is a floor, not a ceiling, and how the CDC recommendations are implemented will vary dependent on the local context in addition to the evolving science." (Read at U.S. News)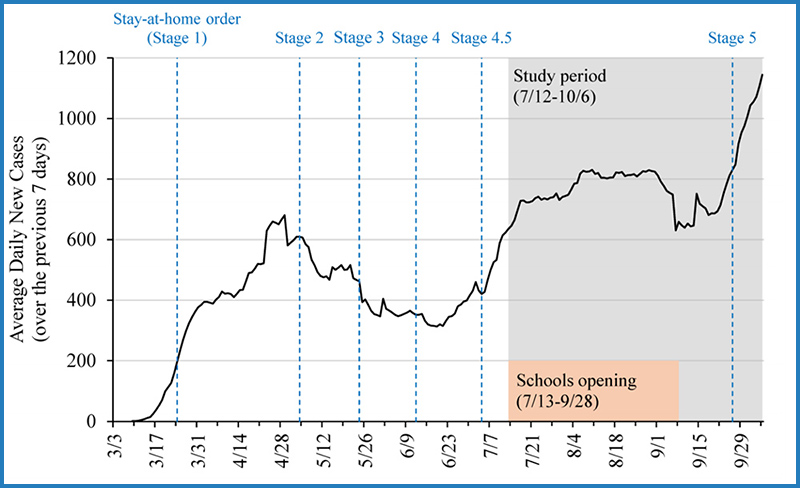 Spread in schools is significant but small, according to new study: Indiana University study about COVID-19 spread in state schools
Researchers "found a 10 percent increase of in-person school was associated with about a 1 percent increase in community COVID-19 cases 28 days later."
The conclusion: "In-person primary and secondary school is associated with a statistically significant but proportionally small increase in the spread of SARS-CoV-2 cases." (Read the report)
Fireside Chat with CDC Director Dr. Rochelle Walensky: On the topic of Safely and Sustainably Reopening Schools and the Economy. 
The event will be April 23 from 2-3 p.m. ET.
Hosted by the COVID Collaborative, the Infectious Disease Society of America, the Council of the Great City Schools, Chiefs for Change, the American College Health Association and Govs. Dirk Kempthorne and Deval Patrick. 
City & State News
California: Zoom in a Room'? California's schools lag in reopening push, via the Associated Press
"Kira Gaber said she's been told to send her kindergartner back to his San Francisco classroom with a laptop and headphones — aka Zoom in a Room. His teacher will be working online from home, while an adult monitor watches the kids in class."
"An analysis by the Los Angeles Times found that just 3 million of California's 6.2 million K-12 students now have the option to learn in a classroom, and most are younger children. Even in schools offering an in-person return, some kids will receive only a few hours a week of classroom instruction." (Read more)
Arizona: How Arizona is Supporting Innovative School Programs During the Pandemic, via The 74.
Georgia: Atlanta Public Schools will put $15 million toward a summer school program, aiming to enroll about 20,000 students — more than half of its total student population.
Ohio: Youngstown City School District will provide a five-week in-person program available to all students from June 7 to 9.
Wisconsin: Students learning virtually are more likely to be in urban areas, according to a review of data by the Milwaukee Journal Sentinel.
COVID-19 Research
Uneven learning loss due to school closures in Netherlands: A new study analyzed the natural experiment that occurred as national examinations in the Netherlands took place before and after lockdown, to evaluate the impact of school closures on students' learning. 
"We use the fact that national examinations took place before and after lockdown and compare progress during this period to the same period in the three previous years."
"The Netherlands underwent only a relatively short lockdown (eight-week) and features an equitable system of school funding and the world's highest rate of broadband access."
"Still, our results reveal a learning loss of about 3 percentile points or 0.08 standard deviations. The effect is equivalent to one-fifth of a school year."
"Losses are up to 60 percent larger among students from less-educated homes, confirming worries about the uneven toll of the pandemic on children and families."
Low rate of transmission in Irish study of school reopenings: Researchers examined COVID-19 transmission during the first six weeks of the 2020-21 academic year in schools in Ireland. 
The overall rate of in-school transmission was low, at 4.1 percent. Schools accounted for 2.2 percent of all reported COVID cases in the region during the study period. 
"The researchers conclude that having open schools did not contribute substantially to the overall burden of COVID."
UK variant is not more deadly: New study finds that the UK variant known as B.1.1.7 does not cause more severe illness or death. "Emerging evidence exists of increased transmissibility of B.1.1.7, and we found increased virus load by proxy for B.1.1.7 in our data. We did not identify an association of the variant with severe disease in this hospitalized cohort."
WHO Europe: Released an assessment from the Technical Advisory Group on Safe Schooling During the COVID-19 Pandemic
"Even with the wider spread of more infectious variants, there is no evidence that schools contribute in a major way to community transmission."
Federal Policy Updates
U.S. Education Department: Released COVID-19 Handbook: Roadmap to Reopening Safely and Meeting All Students' Needs. Includes promising practices for social-emotional learning, learning acceleration and use of technology.  
Federal Communications Commission: Released more details about its Emergency Broadband Benefit:
"The Emergency Broadband Benefit will provide a discount of up to $50 per month toward broadband service for eligible households and up to $75 per month for households on tribal lands. Eligible households can also receive a one-time discount of up to $100 to purchase a laptop, desktop computer or tablet from participating providers if they contribute more than $10 and less than $50 toward the purchase price." (Program website)
ExcelinEd and Education Superhighway created a new guide about participating in the program.
The FCC has also released a Speed Test app to help collect data on home broadband speeds.
Viewpoints
Blue States Are Failing Their Students by Not Reopening Schools. Here's How They Got It So Wrong, writes Paymon Rouhanifard in TIME
"But our Achilles' heel has once again been a knee-jerk retrenchment to ideological and political fault lines, allowing public health and education decisions to be sucked into the all-consuming vortex of partisan politics."
"Public policy is about trade-offs, and federal, state and local political leaders have a responsibility to determine an optimal balance of complicated benefits and drawbacks in our decision-making. Instead, it's become a manifestation of negative partisanship driven by a desire to deny a political win to our opponents. Both sides bask in their righteousness, holding steadfastly to an absolute position, whatever the downstream effect." (Read the article)
Online Schools Are Here to Stay, Even After the Pandemic, via The New York Times:
"Demand for virtual schools has soared. Fulton County Schools in Atlanta, one of the nation's largest school systems, plans to enroll about 1,000 students in its new online school this fall. The Anchorage School District expects about 2,000 children to attend its year-old online school beginning in August. And in Minnesota, the number of state-approved online schools is on track to double this year to 80 or more, from 37 before the pandemic."
"The momentum for online schools is particularly evident in Minnesota. The state's Department of Education said it was processing about 50 applications for new virtual schools, compared with two or three a year before the coronavirus." (Read the article)
The Pandemic's Terrible Toll on Kids, via The Wall Street Journal
…And on a Lighter Note
Teacher and Student Now Father and Son: Math teacher Finn Lanning became a foster parent in 2019 so his student Damien could get a desperately needed kidney transplant. CBS's Steve Hartman has a heartwarming update to the story. 
ICYMI @The74
Weekend Reads: In case you missed them, our top five stories of the week:
Disclosure: John Bailey is an adviser to the Walton Family Foundation, which provides financial support to The 74.
Support The 74's year-end campaign. Make a tax-exempt donation now.