The Best of September: Our 7 Most Popular Articles (and Videos) of the Month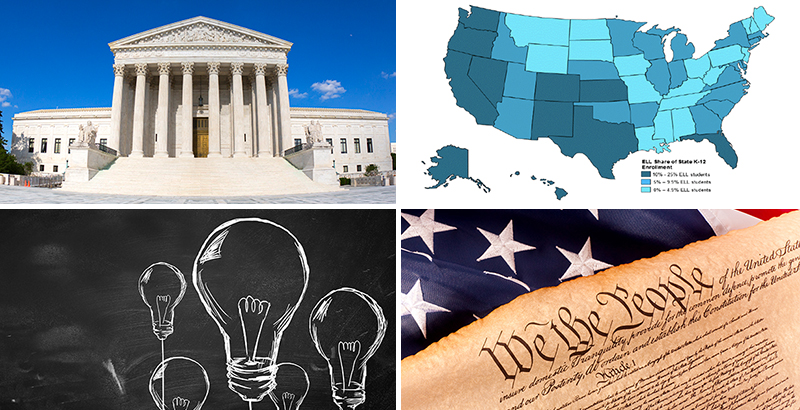 We've rounded up our 7 most popular and buzzed-about stories (and videos) of the month. Get these monthly 74 highlights, as well as our weekly picks for the day's top education articles at other outlets, delivered right to your inbox — sign up for The 74 Newsletter.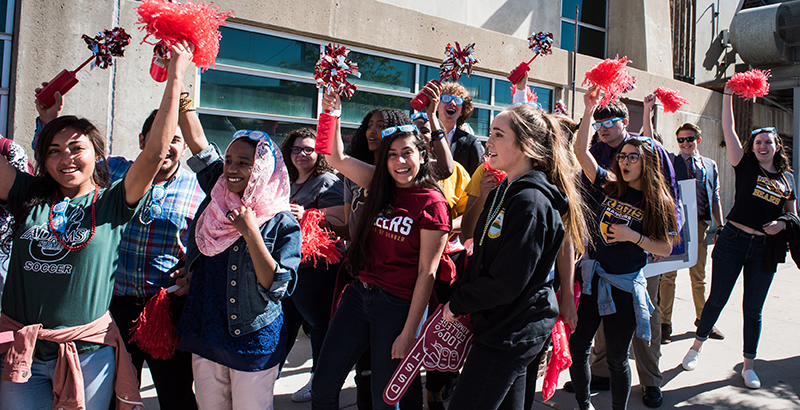 INSPIRING: Published as part of our special coverage tied into Reinventing America's Schools, David Osborne's new book on educational innovation that we've published in part at our special microsite, Carolyn Phenicie profiled the Denver School of Science and Technology — better known by its acronym, DSST — as it celebrated its 10th year of senior classes, in which every student has been accepted into a four-year college.
That's no small feat for a network in which nearly three-quarters of students are eligible for free or reduced-price lunch, a proxy for poverty, and 56 percent of students are Hispanic, numbers that largely mirror the district writ large. DSST also enrolls more black students and fewer white students than Denver broadly. The network's schools rank competitively both across the state and nationally. A recent study from the Center for Research on Education Outcomes at Stanford University found that DSST schools posted some of the biggest gains in reading and math of all the charters studied.
But as the school focuses on its expansion, it's taking a hard look at how it can improve. Although leaders have achieved that 100 percent college acceptance benchmark for 10 years, and 96 percent of students enroll, the network is hoping to focus efforts on boosting an already-impressive 43 percent college graduation rate. Read Carolyn's in-depth profile.
REPORT: A new report released by the Fordham Institute finds that 28.3 percent of teachers in traditional public schools are chronically absent — meaning skipping more than 10 days during the school year. In charter schools, that number applies to 10.3 percent of teachers.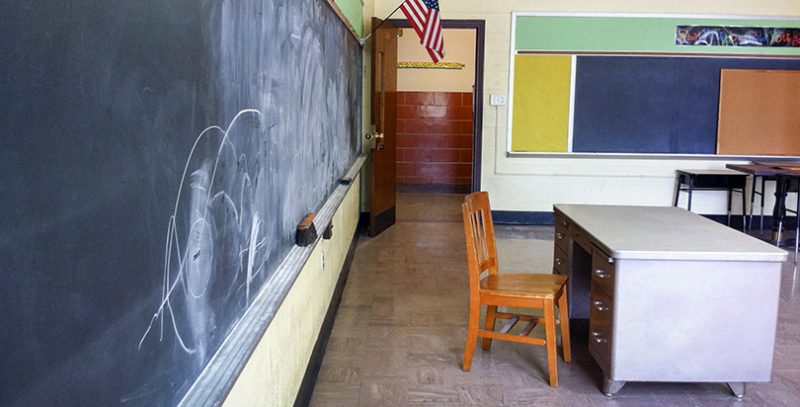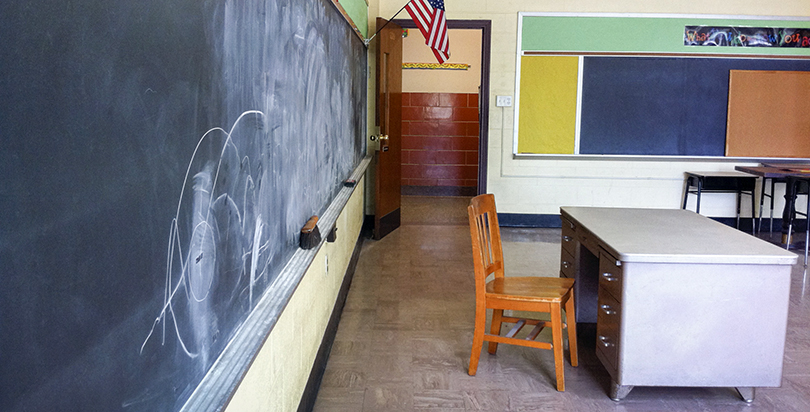 Although the rates vary, chronic absenteeism is more frequent on average in traditional schools across the nation's 10 largest cities and in all but one state. The study doesn't attempt to prove causation, but the research suggests that generous absence policies and less prescriptive school cultures are among the reasons for the disparities. David Cantor takes a closer look at Fordham's findings.
CIVICS EDUCATION: More than half of Americans incorrectly believe that people who have "illegally" immigrated to the U.S. have no rights under the Constitution.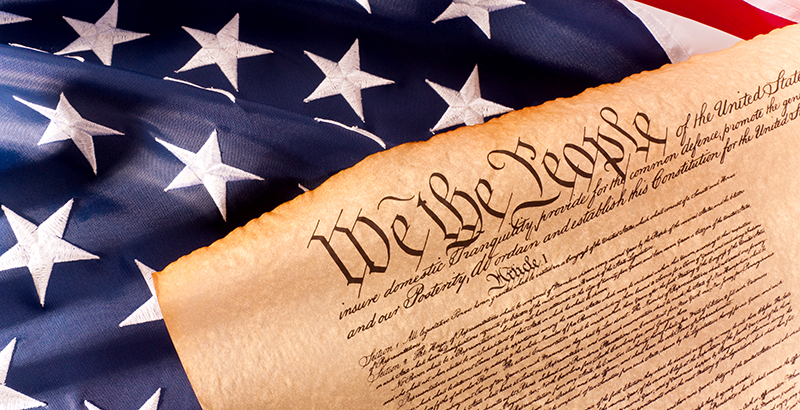 That's one of the many dire findings from the Annenberg Public Policy Center's latest civics poll, released just in time for Constitution Day on Sept. 17. As Kate Stringer reports, the state of civics education could use some help, but here's some work being done to make free civics education resources available for schools.
VIDEO: Earlier this month, The 74 debuted a special new video series profiling top women in STEM careers and tracing their unique educational journeys to inspire the next generation of #GirlsInSTEM.
One of our STEM heroines: Dr. Mera Tilley, director of precision medicine at Pfizer, who says she was so inspired by the decoding of the human genome that she forged a career as a lead scientist at Pfizer, studying root causes of lupus and other diseases. Watch her story, as well as others, at our special STEM series page.
STUDENT GROWTH: University Prep–Steele Street in Denver marked two milestones this year: On the statewide exam, the school's growth in math was the highest in Colorado for the 2016–17 school year, and its growth in reading was the highest in the city.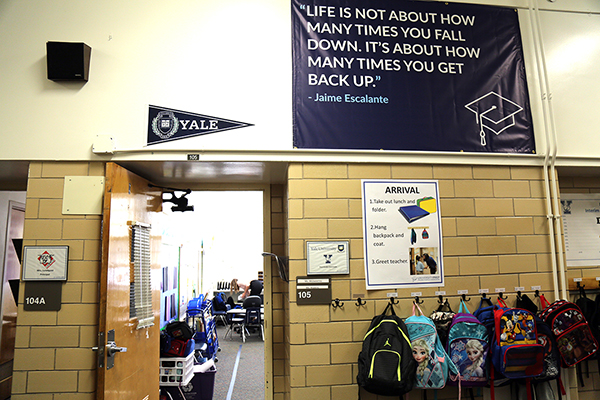 This particular achievement was even more impressive because last year was the public charter school's first as a turnaround — a school under new management because its old leaders had failed to serve students adequately. In the year before turnaround, just 7 percent of students at what was then called Pioneer Charter School met or exceeded expectations on the state tests in math, and 6.4 percent did in reading. Last spring, proficiency rose to 42.5 percent in math and 37 percent in English. Beth Hawkins takes us behind the data to tell the story of how University Prep made it all happen. "There is a definitive proof point that poverty is not destiny," University Prep Executive Director David Singer said.
TEACHER DIVERSITY: Roughly 1 in 10 American students cannot speak fluent English, and in some states that number can be as high as 1 in 5 students — most of them the children of Spanish-speaking immigrants.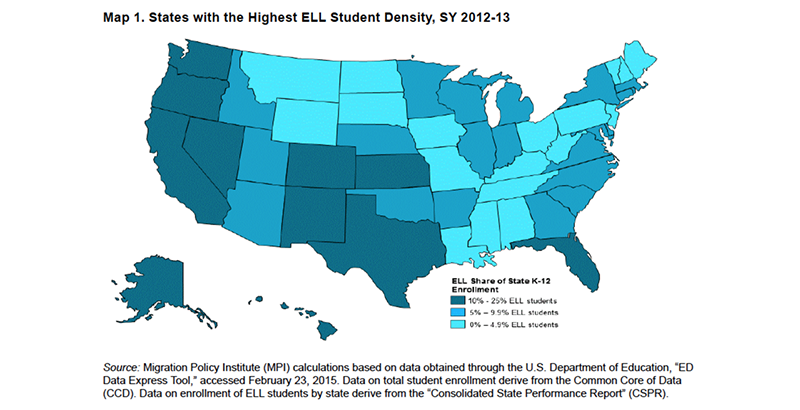 Though an abundance of research suggests that bilingual education is the best way to spur English proficiency, qualified instructors can be hard to find. Two reports from New America survey the steps taken by school districts in the Pacific Northwest to grow their own workforce of bilingual instructors. Some of the best candidates, however, may be in danger of deportation following President Trump's threat to rescind DACA. Kevin Mahnken takes a closer look at the findings.
SUPREME COURT: An article from June spiked again this month, as the Supreme Court announced it would hear a new case about public-sector unions. As Mike Antonucci reported then, the case was all but guaranteed an expedited track, since only four justices are required to grant a writ of certiorari, meaning the case will be heard during the upcoming session, beginning in October. Barring unforeseen delays, oral arguments should be heard in the winter and a ruling issued by June 2018.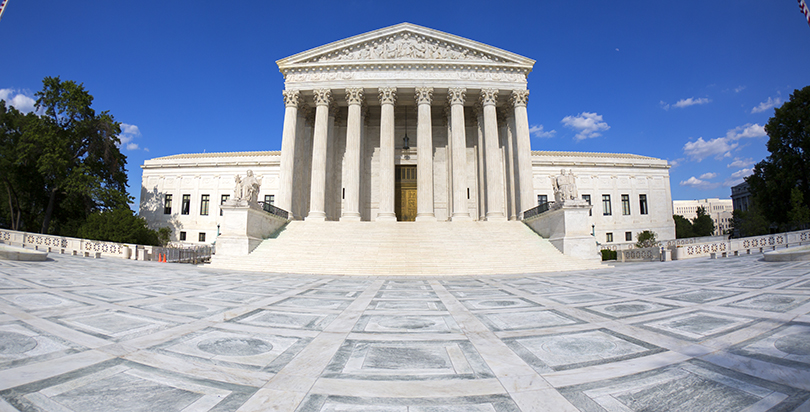 Mark Janus works for the Illinois Department of Healthcare and Family Services. In a statement, he explained why he brought his case: "To keep my job at the state, I have to pay monthly fees to the American Federation of State, County and Municipal Employees, a public employee union that claims to 'represent' me," Janus says. "I'm filing this case on behalf of all government employees who want to serve their community or their state without having to pay a union first." Read more about the case.
Get stories like these delivered straight to your inbox. Sign up for The 74 Newsletter