Yes, Undocumented Students Have Rights Under the U.S. Constitution — but New Poll Shows That Most Americans Don't Know That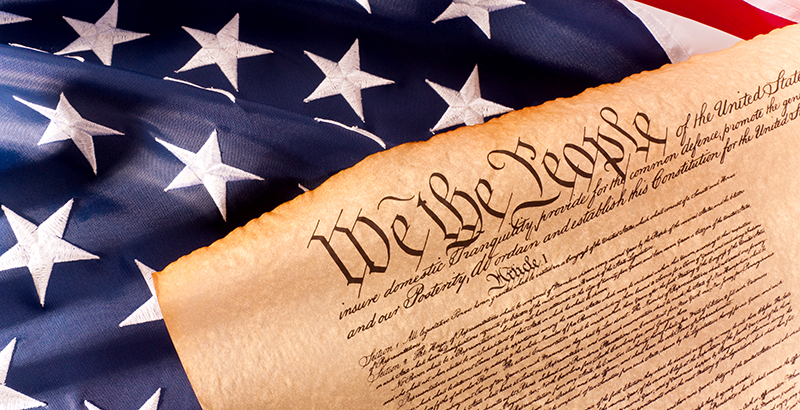 In May, Oklahoma state Rep. Mike Ritze proposed handing English language learners over to Immigration and Customs Enforcement to reduce the cost of educating undocumented students. "Do we really have to educate noncitizens?" he asked.
The answer is yes, as affirmed by a 1982 Supreme Court ruling that said Texas couldn't withhold public education dollars based on students' citizenship status.
But Ritze isn't alone in his misunderstanding of the 14th Amendment, which says states cannot deny "any person" life, liberty, property, or equal protection of the laws. In a new poll released this week, 53 percent of Americans incorrectly said people who are in the U.S. "illegally," as the question phrased it, have no rights under the Constitution.
The Annenberg Public Policy Center's annual survey, published right before Constitution Day, Sept. 17, found a continued obliviousness about how the U.S. government works. Only one-quarter of respondents could name all three branches of government, down from 38 percent in 2013. More than one-third couldn't name any First Amendment rights.
Considering that only 14 percent of respondents could name freedom of the press as one of those rights, perhaps it makes sense that the survey found that 39 percent believe Congress should be allowed to prohibit the news media from reporting on national security unless they first receive government approval.
Even when asked about their fellow U.S. citizens, not all respondents believed that everyone has equal rights. When asked whether Muslims have the same rights as other citizens, 18 percent said no. Asked the same question about atheists, 15 percent said no.
"Protecting the rights guaranteed by the Constitution presupposes that we know what they are. The fact that many don't is worrisome," said Kathleen Hall Jamieson, director of the Annenberg Public Policy Center, in a press release. "These results emphasize the need for high-quality civics education in the schools and for press reporting that underscores the existence of constitutional protections."
Every state's curriculum includes studies of civics or social studies, and students must complete coursework in these areas in order to graduate. However, only 17 states include civics in accountability frameworks, and just 37 states require that students be tested for proficiency in civics or social studies, according to a 50-state civics education comparison by the Education Commission of the States.
In addition to running the survey, the Annenberg Public Policy Center has teamed up with 30 other nonpartisan nonprofit groups to form the Civics Renewal Network, aimed at improving civics education through free teaching materials, filterable by grades, standards, and subject. Content materials cover everything from the global refugee crisis to landmark Supreme Court cases.
The network also boasts a map of schools around the U.S. that will be participating in Constitution Day studies on Monday, with a list of suggested civics-centric activities.
The 2017 Annenberg survey of 1,000 U.S. adults was conducted by telephone from Aug. 9–13. It used a national probability sample of all 50 states. The adjusted margin of error is plus or minus 3.69 percentage points.
Support The 74's year-end campaign. Make a tax-exempt donation now.