Inspiring #GirlsInSTEM: New Video Series Profiles Top Women in STEM Looking to Motivate the Next Generation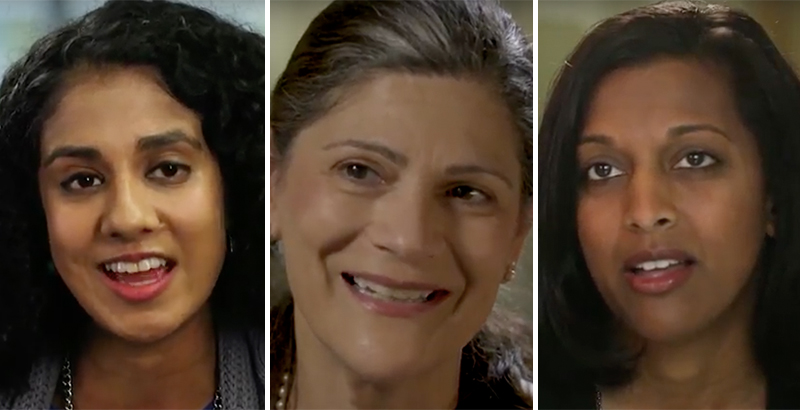 In the United States, despite making up nearly half of the workforce, women hold just 25 percent of all STEM jobs. And in recognition of this inequity, there are now multiple efforts underway across the public and private sectors to encourage more women to enter the fields of science, technology, engineering, and math.
Our nation's K-12 schools play an essential role in inspiring and supporting aspiring female scientists from an early age — and later exposing them to professional opportunities and connecting them with top mentors.
In our latest video series, The 74 profiles three leading science professionals, who all share a common drive: to show women and young girls they can succeed in science careers.
Their dedication, hard work, and passion have led to bold new research discoveries. And their accomplishments are paving the way for the next generation of women to flourish in a traditionally male-dominated field. Hear their stories:
Dr. Patricia Carney, Medical Affairs Director at Bayer
As a little girl in the early '60s, Patricia Carney tells The 74, she didn't believe girls could be doctors until a nurse at her father's hospital inspired her to dream bigger.
Dr. Anita Gandhi, Translation Scientist at Celgene
Anita Gandhi is a leader in the exploding field of genomic medicine. She tells The 74 that she was fortunate to be surrounded throughout her education with diverse, smart men and women all inspired by science.
Dr. Mera Tilley, Pfizer's Director of Precision Medicine
In 2001, the human genome was first decoded. This inspired Mera Tilley to pursue a passion that forged her career as a lead scientist at Pfizer, studying root causes of lupus and other diseases.
Read more about STEM education, science careers, and the push to bring more diversity to the field at The 74. Get notified about new stories by signing up for The 74 Newsletter.
Support The 74's year-end campaign. Make a tax-exempt donation now.