The Best of May: Our 9 Most Popular Articles About Students, Teachers & the State of School Segregation We Published This Month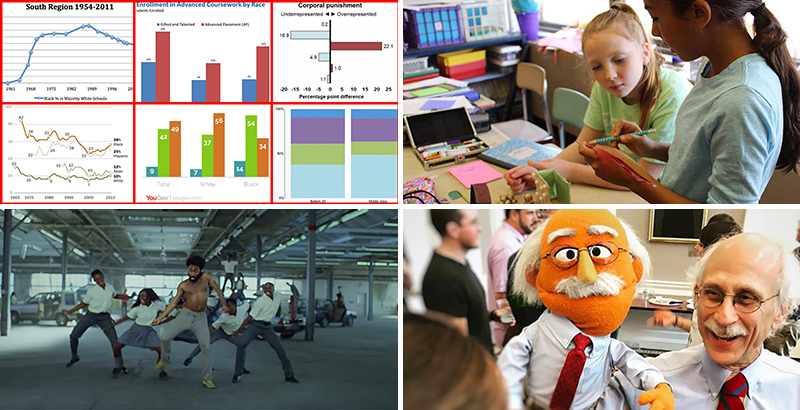 Every month, we round up our most popular and buzzed-about articles from the past four weeks. (Go deeper: See all our monthly highlights right here)
From a deep dive into the state of school segregation 64 years after the Brown v. Board ruling to a revealing feature on America's largest personalized learning experiment and an exclusive on just how many members America's largest teachers union fears it may lose after the Supreme Court rules on Janus, it was a busy news month on the education beat. (FYI: You can get these monthly highlights from The 74 delivered right to your inbox — sign up for The 74 Newsletter)
Here are the most read, shared, and buzzed-about articles from May: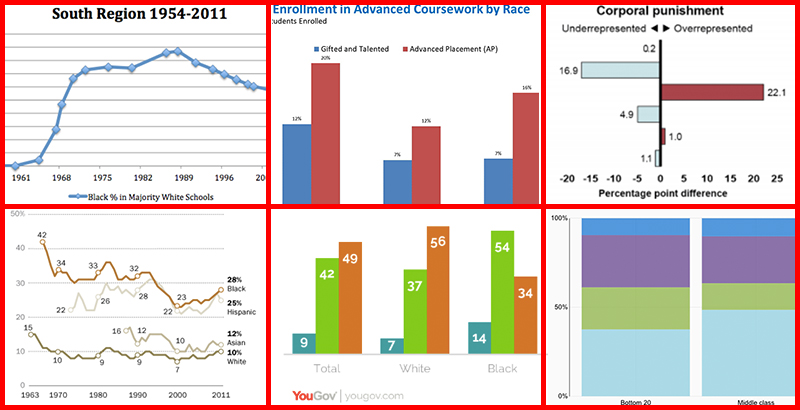 How America's Schools Have (and Haven't) Changed in the 64 Years Since the Brown v. Board Verdict — as Told in 15 Charts
May 17 marked the 64th anniversary of the landmark Supreme Court case Brown v. Board of Education, which ended the system of legal segregation in America's schools. Its namesake, Linda Brown, who was a third-grader at the time of the decision, died in March. Since the court first ruled against segregated schools, the country has made unsteady progress in combating them. While the achievement gap between black and white students has narrowed slowly, the proportion of black students attending predominantly white schools has actually declined in recent decades. Schools in some regions of the United states appear to be resegregating. Kevin Mahnken surveys the hard data as part of our ongoing "Big Picture" series, drawing on 15 charts that offer the long view of American schools, and American life, in the aftermath of Brown, the civil rights movement, and more than six decades of struggle. Read the full analysis here: How America's schools have (and haven't) changed in the 64 years since Brown v. Board.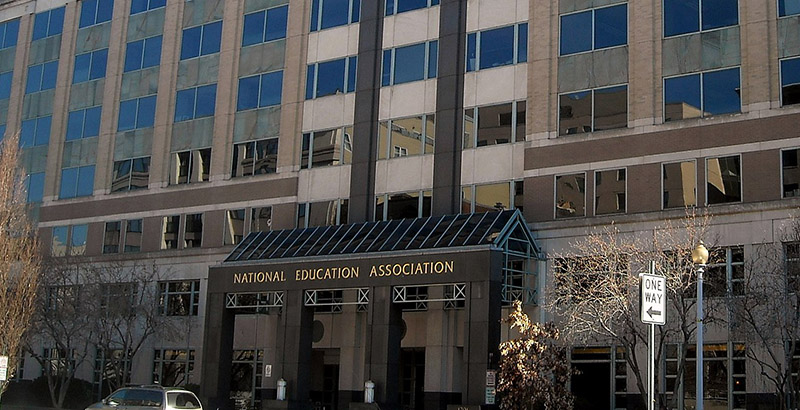 Exclusive — Ahead of a Key Supreme Court Decision, America's Largest Teachers Union Slashes Budget by $50 Million, Projects That 300,000 Members May Leave
Leaders of the National Education Association will propose slashing the union's annual budget by $50 million, or about 13 percent, in advance of an anticipated unfavorable Supreme Court verdict in the Janus case, The 74's Mike Antonucci has learned.
The NEA anticipates losses of more than 300,000 members over two years should the justices rule in favor of the challenge to agency fees — the charge to workers who don't become members but are covered by union agreements — as most court watchers anticipate. Antonucci says the union, which has already phased out several dozen jobs, will present its proposed changes at its annual meeting in July. The court is expected to hand down a decision next month. Read more about the internal union projections.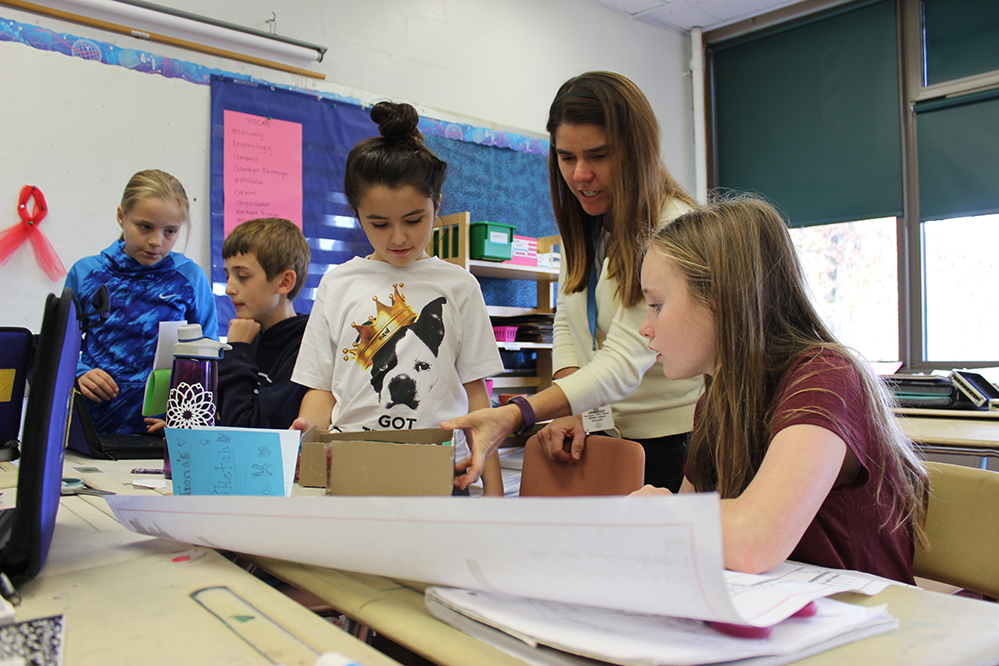 Sketchbooks. Makerspaces. Student Startups. Inside America's Largest Personalized Learning Experiment, How One Rhode Island 'Lighthouse Laboratory' Is Reimagining School
Most teachers don't throw out their lesson plans for a month at the request of their students. But the teachers at Barrington Middle School have a different learning model than most schools: student-driven, experiential learning. So when sixth-graders in a technology class wanted to throw a robot wedding, teacher Rebecca Henderson made it work. Barrington Middle School is one of three Rhode Island "Lighthouse Schools," or schools that are cultivating best practices in personalized learning. It's all part of the state's personalized learning rollout, an initiative begun in 2016 to better prepare students in the nation's smallest state for 21st century careers. The 74's Kate Stringer visited Barrington Middle School to take a look inside a Rhode Island "Lighthouse Laboratory" and came back with a very colorful report. Read her key takeaways.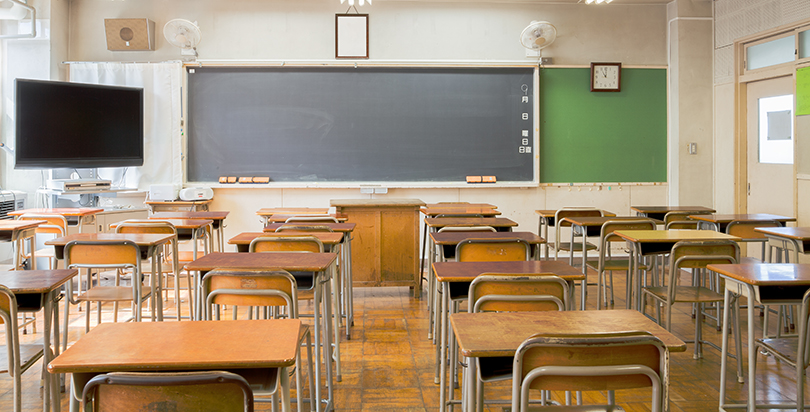 Can a Few Simple Letters Home Reduce Chronic Absenteeism? New Research Shows They Can
Many parents whose children miss a large number of school days don't realize their kids are chronically absent. But new research is showing the power of informing parents about their children's attendance. Several simple, cost-effective letters mailed to families several times a year reduced chronic absenteeism by 10 percent in the School District of Philadelphia, a finding that experts say could become part of a standard series of interventions for an issue that affects at least 8 million students nationally. Read more about the findings.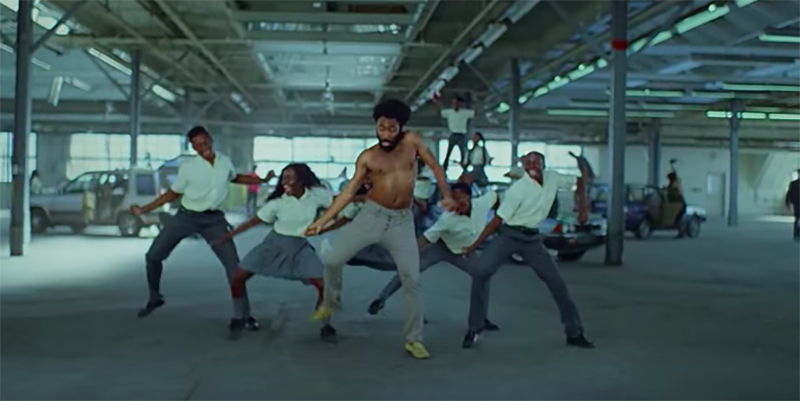 From Viral Video to the Classroom: Childish Gambino's 'This Is America' Spurs Discussion on Race, Gun Violence, and History
Childish Gambino goes from viral video to the classroom. Earlier this month, Donald Glover — known musically as Childish Gambino — dropped his latest hit, "This Is America." The song and its accompanying video, which has amassed more than 136 million views so far on YouTube, provocatively and elusively allude to America's tangled history with race and gun violence. In other words, it's a dream for teachers. Taylor Swaak reports on how educators across the country are harnessing this piece of pop culture to shape conversations on history, symbolism, and the power of self-expression. Read more about this unlikely curriculum.
Diversity-Driven Classrooms: From California to Rhode Island, Four Case Studies of Schools That Have Baked Diversity Into Their School Design
Diverse by design: An increasing number of charter schools and charter networks across the country are using the flexibility of the charter model to incorporate diversity into their school design. In partnership with The Century Foundation, The 74 presents in-depth profiles of four of these schools, among 125 the foundation included in its first-ever nationwide inventory of diversity in the public charter school sector. (You can read more about the foundation's expansive report right here.) Among this month's profiles, go inside New Orleans's Morris Jeff Community School, Rhode Island's Blackstone Valley Prep, California-based Citizens of the World Charter Schools, and the Denver School of Science and Technology network. See highlights from all four right here.
With North Carolina Teachers Rallying This Week, a Look Back at a Season of Strikes: What Teachers Asked For and What They Received
Earlier this month, ahead of the protests by teachers in North Carolina, we recapped what the previous walkouts in other states had yielded for marchers. After seeing their counterparts win raises and education spending hikes in West Virginia, Arizona, and elsewhere, North Carolina's classroom leaders rallied in Raleigh, canceling class for as many as 70,000 students. The morning of the march, Laura Fay offered a review of 2018 strikes thus far: what teachers have asked for and received in the five states where they have organized, walked out, rallied, lobbied, and struck. See the full strike scorecard right here.
Purdue University President Mitch Daniels Looks to Expand His Indy Charter School, Saying 'We Would Wait Forever' If Relying on K-12 System to Improve
Former Indiana governor Mitch Daniels, who championed a host of education reforms during his eight years in office, is coming at the issue from a new role: Purdue University president and charter school operator. "If we were to wait on the K-12 system to produce the numbers of first-generation and lower-income and minority students that we are seeking to educate and prepare for better lives, we would wait forever," he said of the new Purdue Polytechnic High School, a charter the university oversees in Indianapolis. The goal of the STEM-focused school is to graduate low-income students of color who are prepared for admission to Purdue University, he told the American Federation for Children's policy summit in Washington late last week. Read more about his appearance.
Teacher Appreciation Week: A Look Back at 18 Incredible (and Inspiring) Ways Students & Schools Celebrated Their Teachers Over the Past Year
Eighteen moments of teacher love — May 8 marked Teacher Appreciation Day, a time to stop and thank teachers for their endless contributions to schools and communities around the country. In honor of the celebration, we rounded up 18 touching (and inspiring) moments from the past year of students young and old showing their gratitude, care, and love for their teachers. There's a new puppy, celebrity sightings, a very special puppet, and lots of heartfelt moments that will make you remember the teacher who made a difference in your own life and thank the ones who are part of your life today. Read our full roundup of inspiring classroom moments.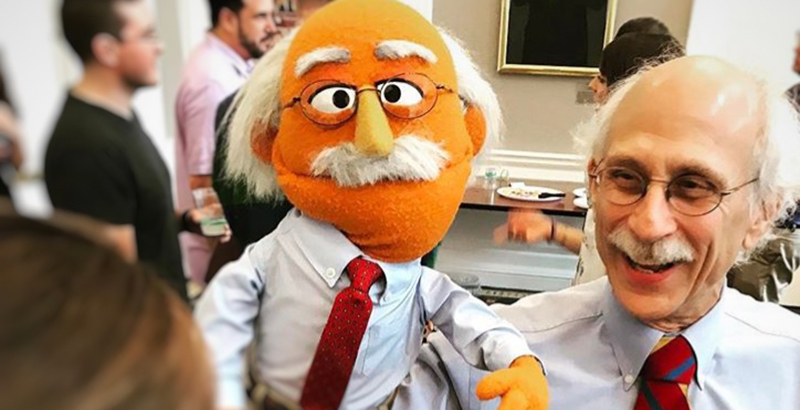 Support The 74's year-end campaign. Make a tax-exempt donation now.