The 7 Best Education Articles From August: The Fall of Puerto Rico's Schools Chief, How Parents Use Social Media to Navigate the Special Ed World, Combating Summer Melt & More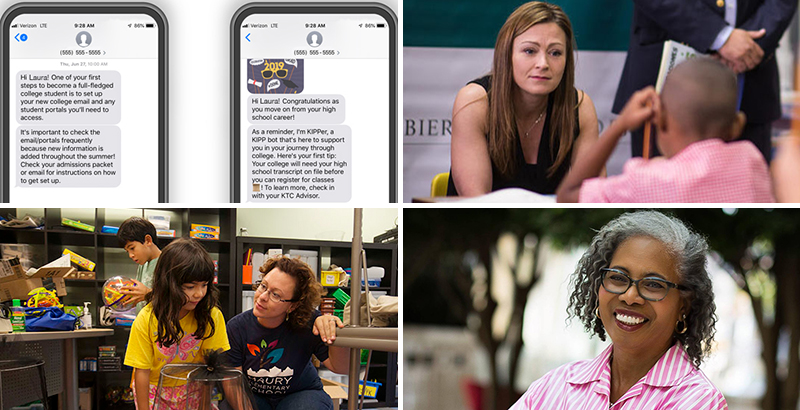 Every month, we round up our most popular and buzzed-about articles from the past four weeks. (Go deeper: See our top highlights from July, June and beyond right here)
It was a month of investigations and deep dives here at The 74, from Mark Keierleber's reporting on the criminal charges facing former Puerto Rico education secretary Julia Keleher to Beth Hawkins's investigation of an online school that found its students locked out of its machines when it tried to fire one of its for-profit operators, to Laura Fay's long-form interview on the rise of culturally relevant teaching. More details on the month's most buzzed-about stories below. (You can always get our top news and analysis delivered straight to your inbox by signing up for The 74 Newsletter.)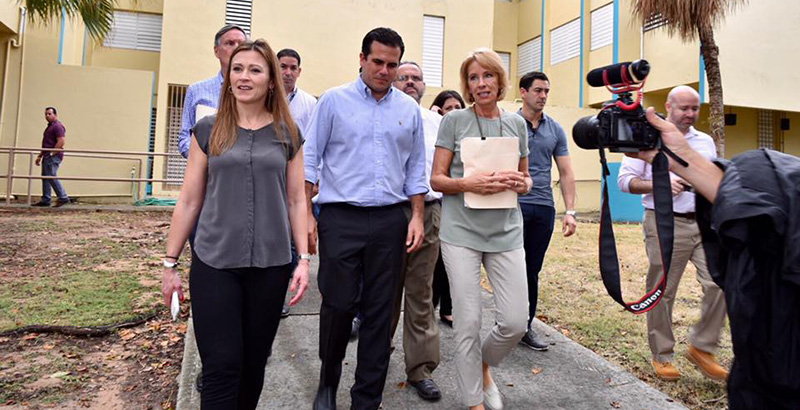 Complicated Crusader to Accused Federal Conspirator: Ex-Puerto Rico Education Secretary Julia Keleher's 'Surreal' Journey
Long-form: Days after Julia Keleher announced her resignation as Puerto Rico's education secretary, she stepped up to a microphone at a Yale University conference and spoke of her defiant and sometimes bitter crusade to change the island's entrenched culture of corruption. That effort, she said, created "armies of people that literally would have been happy to take my head off." But even then, her work was being scrutinized by another set of observers with the power to turn that narrative on its head: the Federal Bureau of Investigation. Last month, Keleher and five others were indicted in an alleged conspiracy to direct more than $15 million in federal funds to organizations with personal and political connections. All pleaded not guilty. But Keleher's indictment surfaces a deeper irony. Years before becoming education secretary, she worked on a U.S. Department of Education team tasked with fixing waste, fraud and mismanagement of federal funds in Puerto Rico's school system — issues that had led to the conviction of an education secretary nearly two decades earlier. This alleged role reversal is one of many lingering riddles to have emerged since her arrest. Friends and colleagues describe Keleher as a tireless advocate known for 2 a.m. emails and sometimes little sympathy for those lacking her single-minded work ethic. But they also recall her as someone too smart to cut corners and too tough to get ensnared in someone else's scheme. In this special 74 investigation, Mark Keierleber takes an expansive look at Keleher's decades-long career as a hard-nosed change agent intent on ending corruption in Puerto Rico — and an indictment that is calling that narrative into question. Read the full investigation.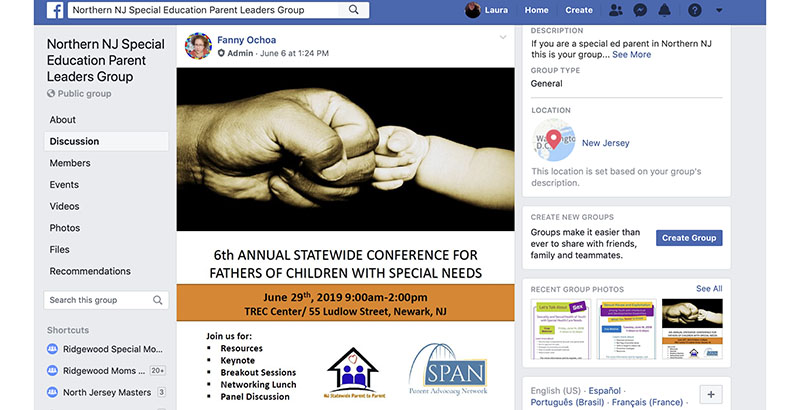 In the 'Crazy, Complicated' World of Special Education, Parents Turn to One Another for Help — on the Internet
Special Education: When Stasi Webber decided it was time to uproot her family from their Michigan home to find a better school for her 11-year-old son with autism, she turned to the internet for answers. She learned from parents on social media that her son could get the help he needed in New Jersey — so she put her house on the market. Webber is not alone in looking online for assistance. In advocating for their special-needs children, parents must become experts on a wide range of legal, medical and educational matters: paperwork, medication, their children's rights, their school's responsibilities, how to determine whether their kids are getting the proper supports — and what to do if they're not. But this information isn't readily available in books or on official web pages. Services vary widely from state to state and from district to district — even from school to school — and most do not post details. Other information is buried in impenetrable legalese on state and federal websites. So without access to user-friendly sources of information, parents ask one another for help online. Laura McKenna explores this vital support network and asks: How do parents use it? Can it improve equity in the delivery of special ed services? And just how good is the information out there, anyway? Read the full article.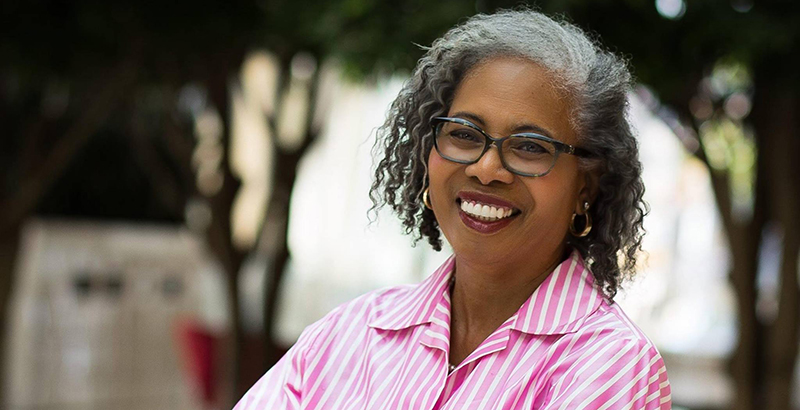 Researcher Gloria Ladson-Billings on Culturally Relevant Teaching, the Role of Teachers in Trump's America & Lessons From Her Two Decades in Education Research
74 Interview: Gloria Ladson-Billings remembers the first time she learned that an African American could graduate from Harvard University: She was in Ethel Benn's fifth-grade class in Philadelphia. That realization — and Benn's excellent teaching — set her on a path to find out what makes a great teacher. Since the 1990s, Ladson-Billings has been studying and writing about culturally relevant teaching and what it takes to successfully educate all students, especially the children of color so often left behind. At the core of her educational philosophy are three components of culturally responsive education: academic success, cultural competence and sociopolitical consciousness. Teachers must accept responsibility for bringing all three into their classrooms, she says. Ladson-Billings spoke to The 74 about how teachers can talk to students about current events, the difference between integration and desegregation, and the hallmarks of being a culturally relevant teacher. Read the full interview.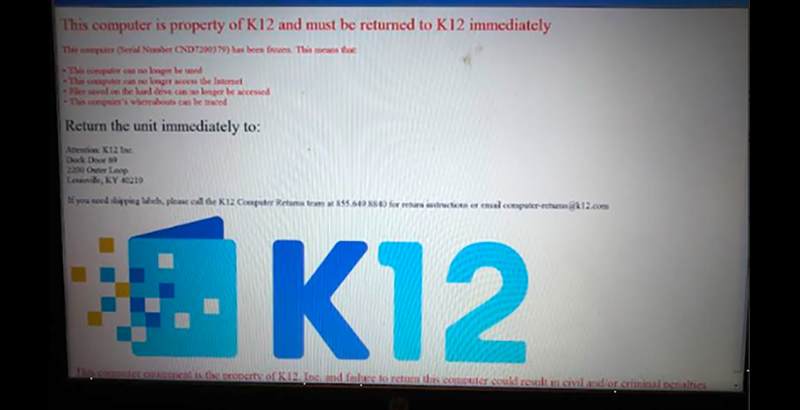 Virtual Standstill: When a Georgia Online School Tried to Fire For-Profit Operator K12, Students Were Locked Out of Their Computers
Investigation: When students at Georgia Cyber Academy — the largest public school in the state, with an enrollment of 11,000 — fired up their laptops last month to get ready for the start of the school year, they discovered a blunt warning in red type. Their computers, the portal to attendance at the online-only school, no longer worked. It wasn't a glitch or a hacker attack; the laptops were on lockdown, the result of an ongoing dispute between K12 Inc., the $1 billion for-profit company that had run the school since its founding 12 years ago, and the school's board of directors, which in April terminated its contract with K12 over concerns about flagging academic performance. Caught in the middle: students, teachers and parents unable to access classwork, transcripts, health records, term papers, emails, personal files — even special education plans.
K12 insisted the school was in breach of contract; school leaders called the lockout retaliation. And even though an arbitrator ordered the laptops turned back on after the dueling narratives spilled out onto social media, the stakes are sky-high, both for the students and for ongoing efforts in Georgia and other states to hold virtual schools accountable. Beth Hawkins has the details in this special 74 investigation.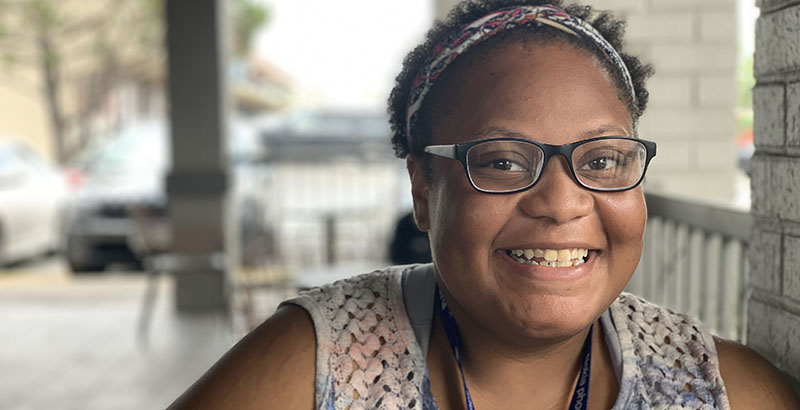 The Mandatory-Expulsion Maze: Giving a Friend an Adderall Derailed an Honor Student's Academic Career. He's Not the Only One
School Discipline: When a San Antonio honors student gave a classmate an Adderall as a favor just before Thanksgiving last year, he found himself flung from a world of sympathetic teachers and engaging coursework into a legalistic nightmare of statutes, judges, court sentences and lost educational opportunity. By handing over that pill, he had distributed a controlled substance on school grounds, a felony that triggered mandatory expulsion. Laws vary from state to state, and many students do not know about them until they have committed an offense — wittingly or unwittingly. But once they are expelled, they find themselves at the mercy of a juvenile justice system that struggles to provide them with a halfway decent education and offers limited options once their sentence is over. Often, it's the students with the brightest prospects who have the most to lose; low-income kids relying on school as a path out of poverty lose access to transcript boosters like specialized courses and AP classes. Bekah McNeel talked to students caught up in the mandatory-expulsion maze, visited a juvenile justice program where officials strive to provide the best make-up education they can, and finds out why an influx of more affluent kids into the school-to-prison pipeline may be the catalyst for reform of zero-tolerance policies. Read the full story.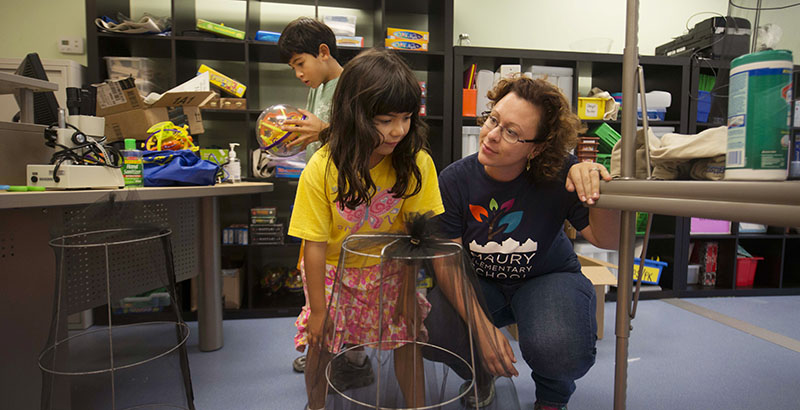 What's an Emotion Scientist? Inside the New Concept Shaping Social-Emotional Learning
Social-Emotional Learning: It might sound like an oxymoron, but understanding emotions is not an obscure art; it's a science, Kate Stringer reports. Marc Brackett, who runs the Yale Center for Emotional Intelligence, is training teachers to be "emotion scientists" not "emotion judges," so they can understand the real problems that their students face. Consider this: A teacher sees a student with her head face-down on her desk. Is the student bored and being disrespectful? Or is she depressed and exhausted because she didn't sleep well last night? Actually investigating, like a scientist, what's going on with kids will make sure issues don't go unaddressed and boost students' emotional and academic well-being, Brackett argues. Of course, some teachers have been doing the work of emotion scientists for a long time without the official title. Here are a few educators' takes on why this concept is important in their schools. Read the full story.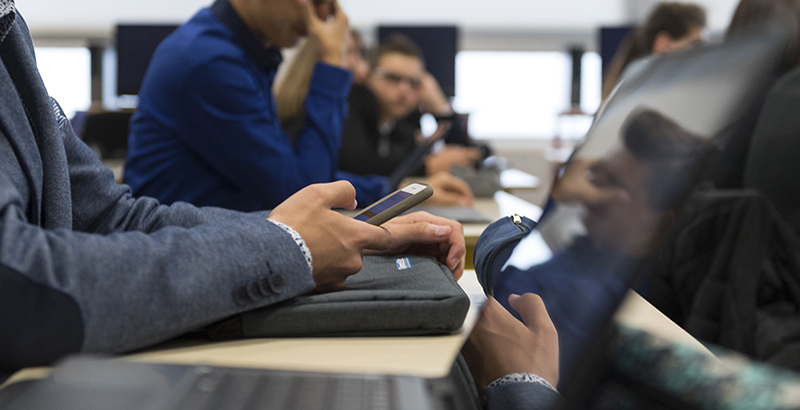 'Nudging' Students to College Matriculation: How One School Network Is Using Text Messages to Combat Summer Melt and Ensure Alumni Make It to Their First Day on Campus
Summer Melt: For high school seniors, the summer before the first semester of college is a critical time. Amid the stress of filing financial aid forms, nailing down housing and enrolling in classes, many students end up abandoning their plans for college after they've been accepted, resulting in a nationwide phenomenon known as summer melt. The KIPP Foundation's new chatbot, KIPPer, is on its way to combating that melt. Lauren Costantino reports on the chatbot, which sends out nudges — small, behavior-altering inventions — in the form of text messages with relevant reminders, links and questions prompting students to take action instead of remaining in stagnant summer mode. Then, as students gear up for day one, KIPP alumni advisers will be standing by to supplement the chatbot in steering students through unknown college territory. Read the full story.
Get stories like these delivered straight to your inbox. Sign up for The 74 Newsletter